Try Turkish Spices to Cure Your Pandemic Woes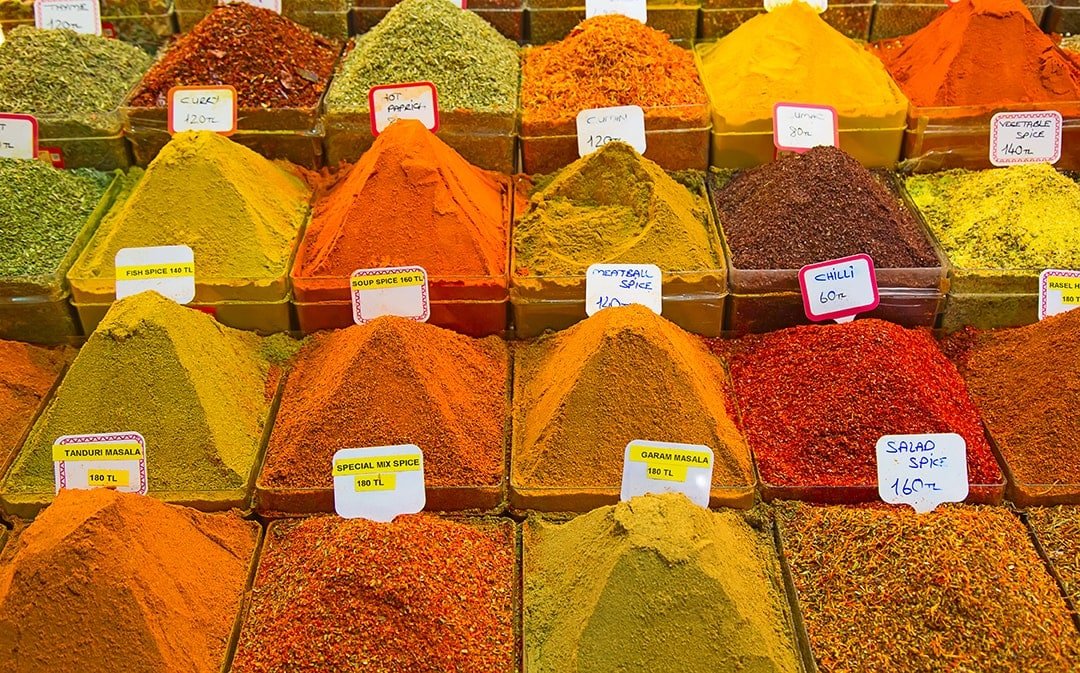 The pandemic and social justice are dominating the headlines—as they should—this summer. For me, the impact on my normal travel is starting to weigh on my being and I've been searching for solutions as I watch the growing list of countries that don't want U.S. travelers potentially bringing Coronavirus into their lands.
I was excited to see a small list of countries open to U.S. citizens without restrictions: Albania, Dominican Republic, Kosovo, Maldives, Mexico, North Macedonia, Serbia, Tunisia and Turkey. The one that stood out the most is Turkey. With non-stop flights from multiple U.S. cities, including my home base of Los Angeles, I imagined Turkish Airlines incredible business class whisking me to Istanbul from gate to gate in around 13-and-a-half hours. What the worst that can happen up in the air for half a day, right?
In the middle of my fantasy, CNN and Dr. Anthony Fauci screamed across my television, talking about second and third waves and the meteoric surge in COVID-19 cases throughout the States. It made me think twice about jumping on a plane this summer.
But while my summer travel is still pending, I imagined a way to work out my travel bug at home. How? Turkish cuisine, that's how.
A little backstory for you…
Turkey is located at the meeting point of the Middle East, Asia and Europe with its geographic serving as one of the most critical routes along the Silk Road. Spices were incredibly valuable in the global trade. It is said the salt was just as valuable as gold. Imagine that. With that kind of history, it's no wonder that Turkey has remained as the center of the global spice trade for centuries.
In the inimitable and delightful dishes of the Turkish cuisine, spices are never used in excess, but rather judiciously curated, ensuring that spices are just as important as the key base ingredients in every meal. Considering how rich the Turkish cuisine is in terms of spices, it's certainly not a shocker that İstanbul has one of the most revered spice markets in the world.
Hosting visitors since 1664, the Spice Bazaar is one of the oldest covered bazaars in İstanbul. Situated on the European side of the city, the Spice Bazaar is a historic landmark spread across a large area where various genuine items that belong to the Turkish culture as well as all kinds of spices are sold.
Let's dive into some of the most popular spices of the Turkish culinary culture: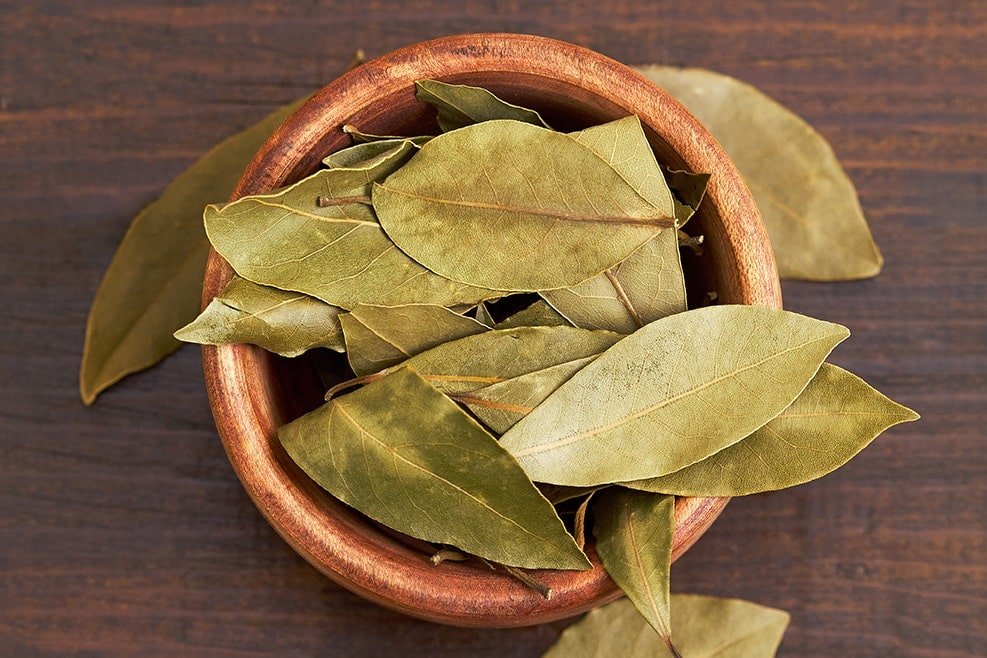 Bay leaf: Grown in many regions across Turkey, the bay leaf is a spice that has long been used in the Turkish cuisine with its pleasant smell and distinct aroma. Consumed in main dishes and salads, bay leaf is dried before being used in various areas such as dishes, sweetened fruit juices, tomato pastes, pickles and soups. Bay leaf adds zest to meat and fish dishes with its aroma. Particularly added to sauces used for meat dishes, bay leaf is also used to marinate fish, in pilaf, fish soup as well as in the bottom of the pot while boiling turkey and chicken. When bay leaves are placed inside large fish during drilling, the fish meat will absorb the smell and taste of the leaf, gaining a very delicious aroma.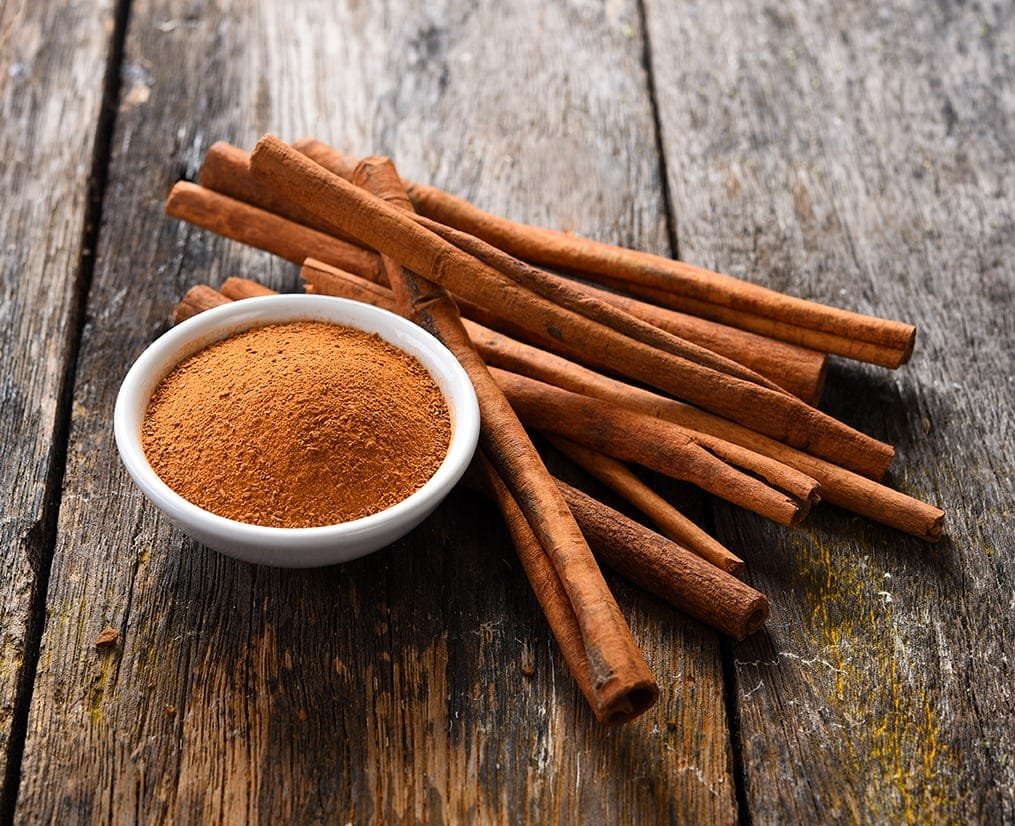 Cinnamon—The king of the sweets. Obtained from the bark of the cinnamon tree and known for its strong and sweet flavor, this spice is widely used in the Turkish cuisine in both desserts and salty dishes. It is used in all types stuffing including stuffed mussels, seasoned rice, dried fruits, and chicken dishes that create a special flavor unique to this cuisine. As a sweet spice, it's also useful to cut down the sugar intake, becoming an indispensable part of Turkish desserts. It plays the lead role in cakes and traditional Turkish puddings such as sütlaç (rice pudding), kazandibi (white pudding with caramel base), and muhallebi (milk pudding). Add a stick of cinnamon while brewing tea to add extra flavor in place of a processed sugar cube.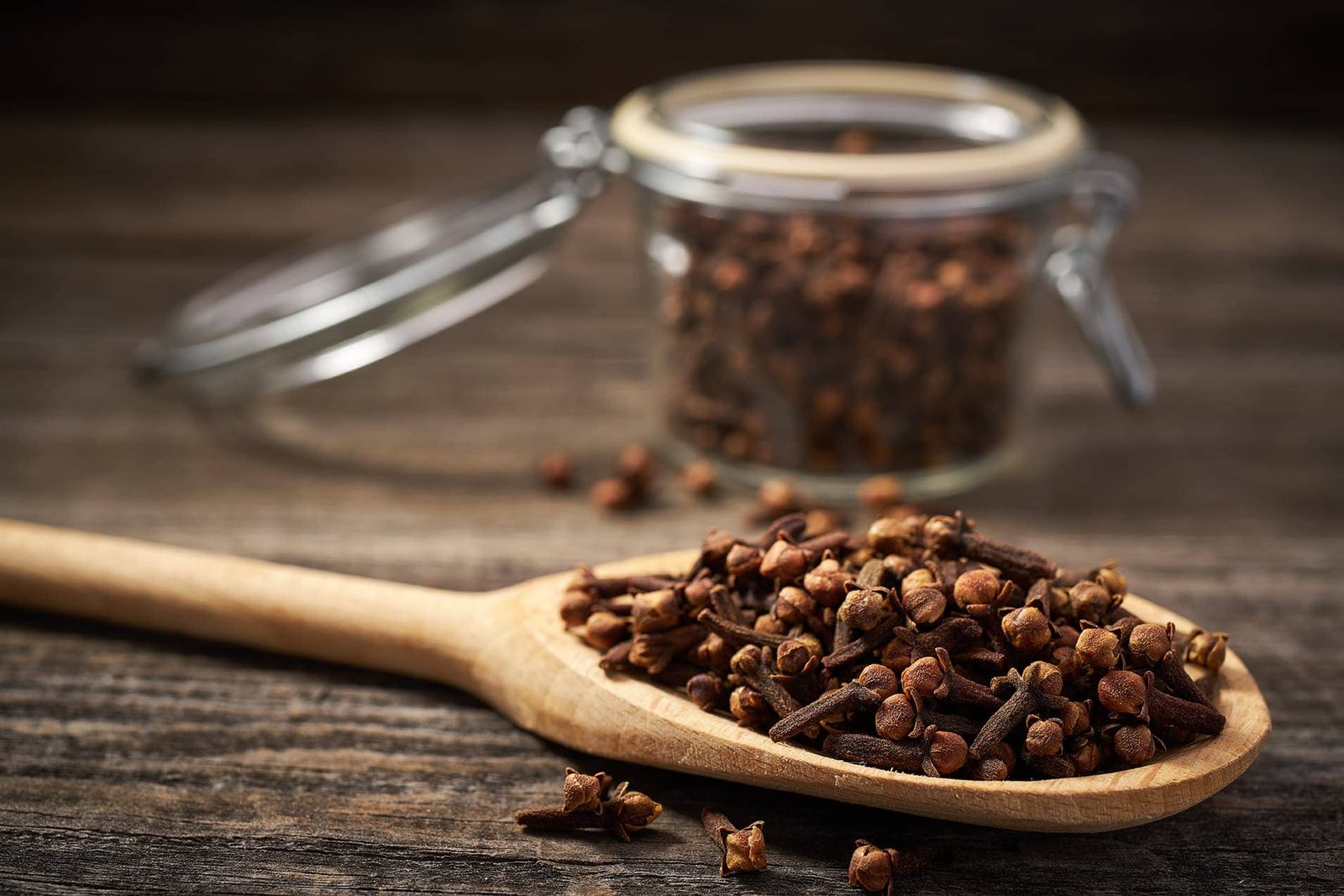 Clove—When combined with cinnamon, clove offers decadent flavor and because of that it is widely used in cakes and desserts, tarts and fruit. In many Turkish restaurants, and in meat and kebab restaurants in particular, it is served after meals with onions and garlic to eliminate bad breath. If you have a toothache, you can bite down on a clove and it will lessen the pain (it works, trust me!).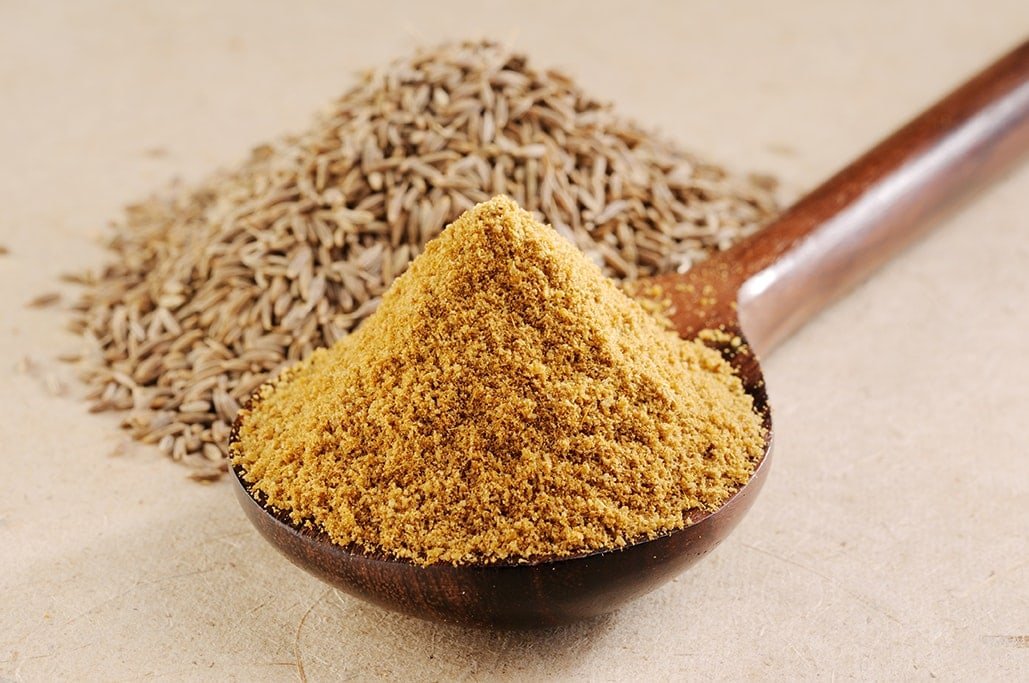 Cumin—A member of the parsley family, it's used to spice stuffing, meatballs, and soups, and it is an indispensable ingredient agent in meat sauces and foul beans (breakfast dish). Used as a medicinal herb since the ancient times, the black cumin seeds contain approximately 100 different essential elements including carbohydrates, minerals, proteins and fatty acids.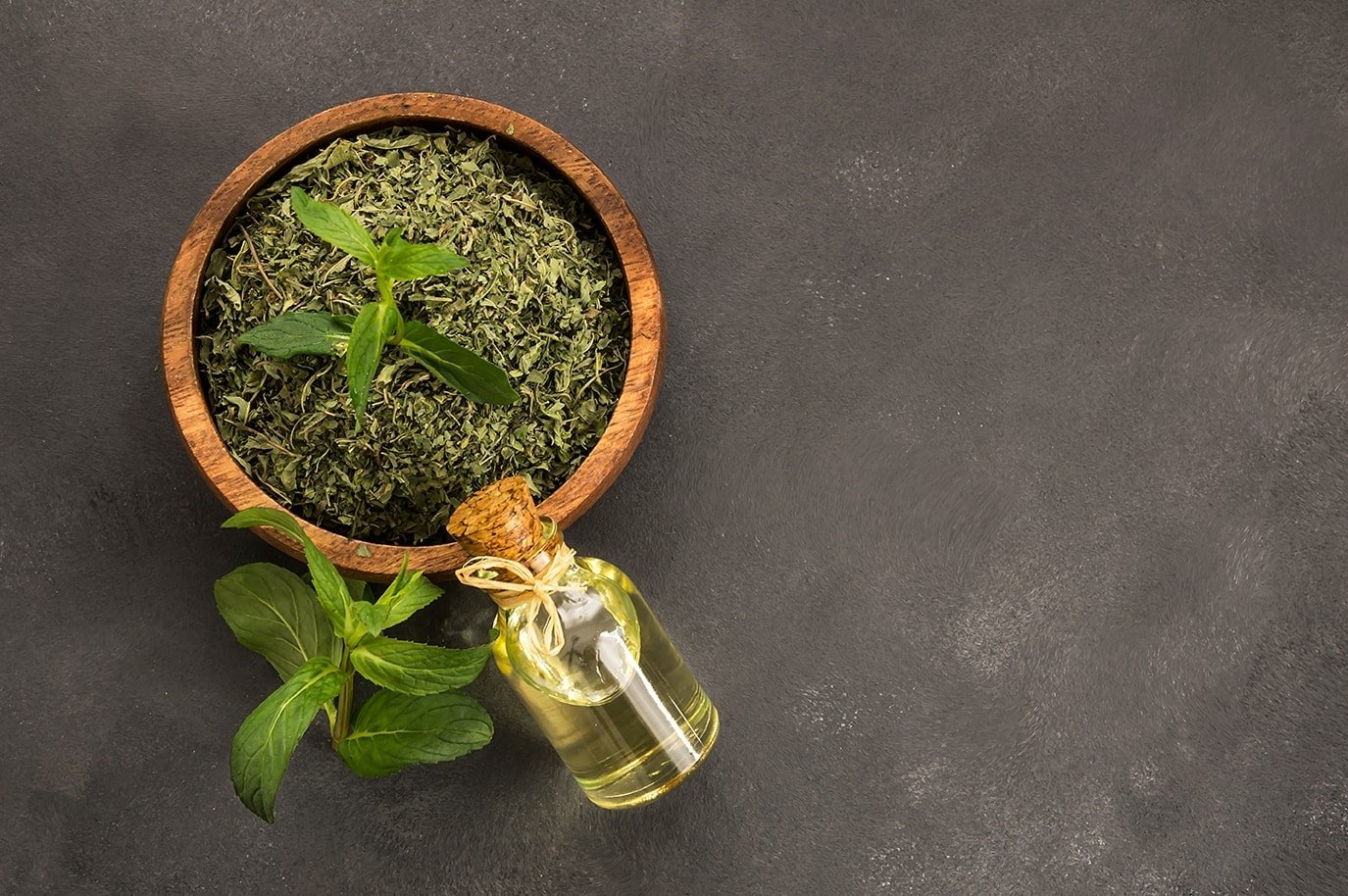 Mint—The dried version is widely used in soups, mantı (Turkish dumplings), and on cacık (a yogurt side dish), while fresh mint is added to salads and served as a calming tea steeped in water.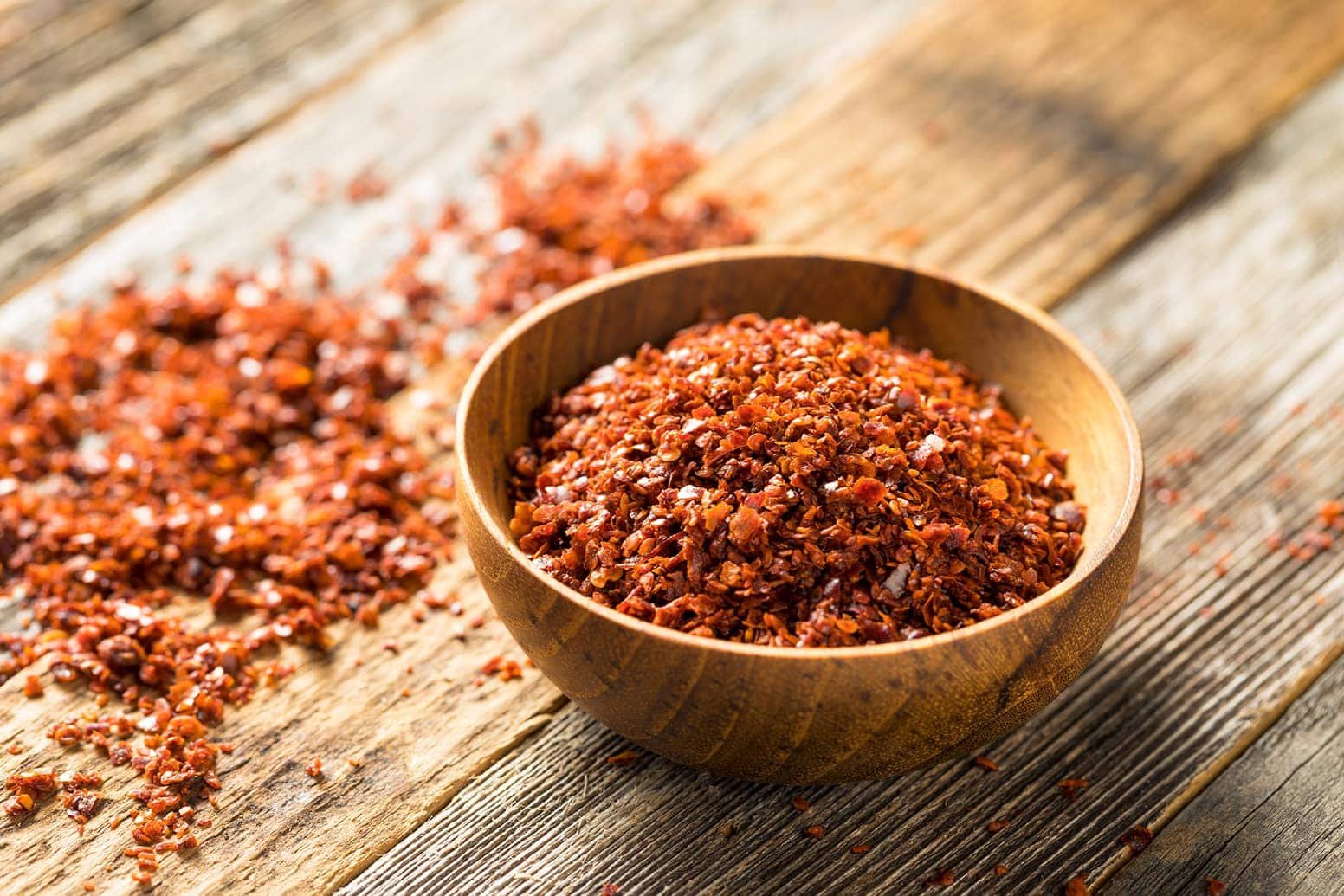 Red Pepper Flakes—Grown in the Southeastern Anatolia region, this spice is added when you want to add heat to recipes. Most restaurants serve it in tableside next to the salt and pepper. It can be added while cooking meat sauces, soups, legumes (beans and chickpeas), and stews.
Rosemary—A versatile spice used fresh or dried in red meat dishes, poultry and stews thanks to its pleasant taste and aroma. It's sometimes added to omelets and soups or to the raw dough of breads and pastries. Most home chefs add a teaspoon of dried rosemary to their potato puree for a distinctive Turkish taste.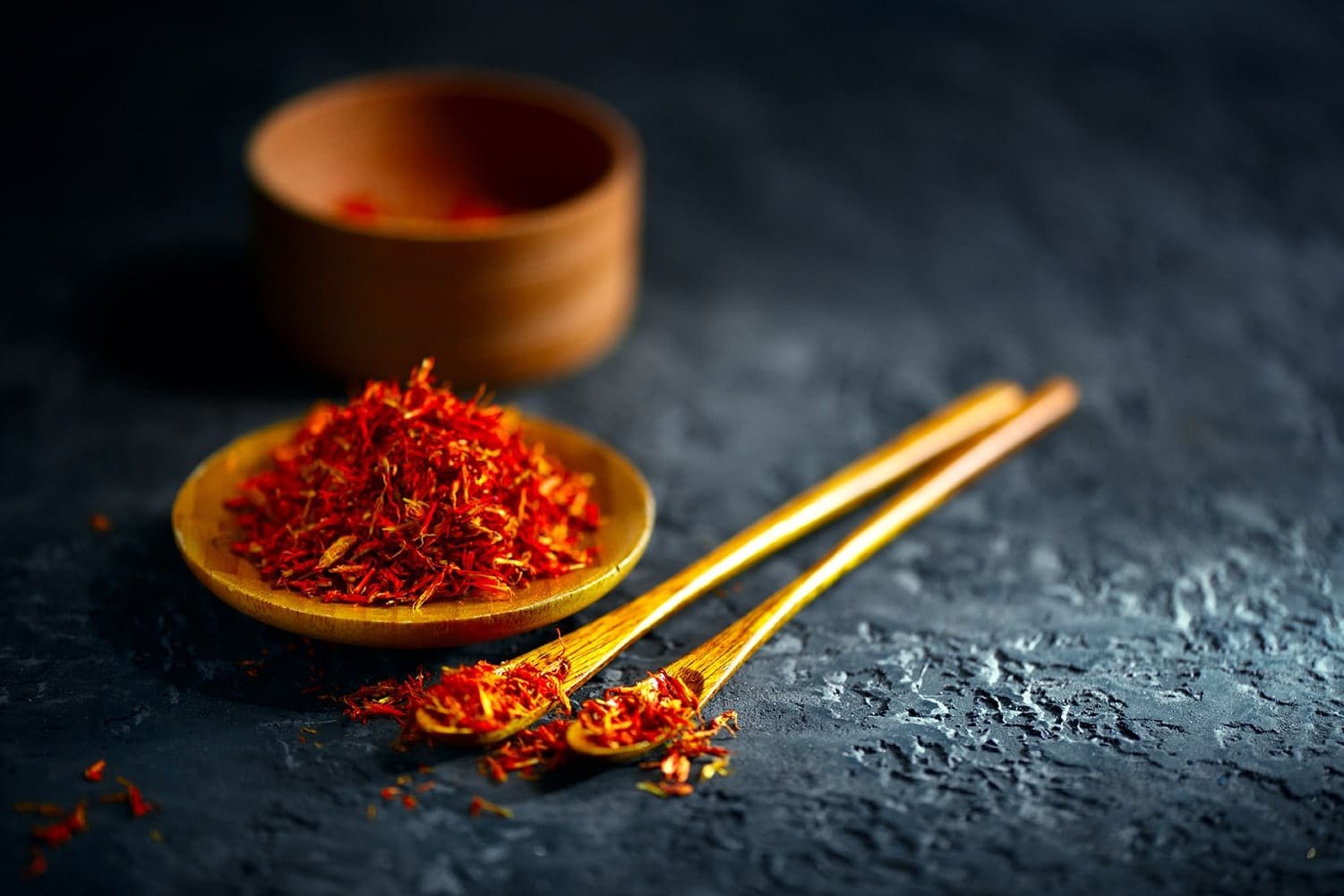 Saffron—Cultivated in Safranbolu saffron usage originated in Ottoman cuisine. Saffron is typically diluted in rose water or vinegar for pilafs and meat dishes. It is also the critical element of milk pudding recipes due to its pungent aroma and hay-like taste.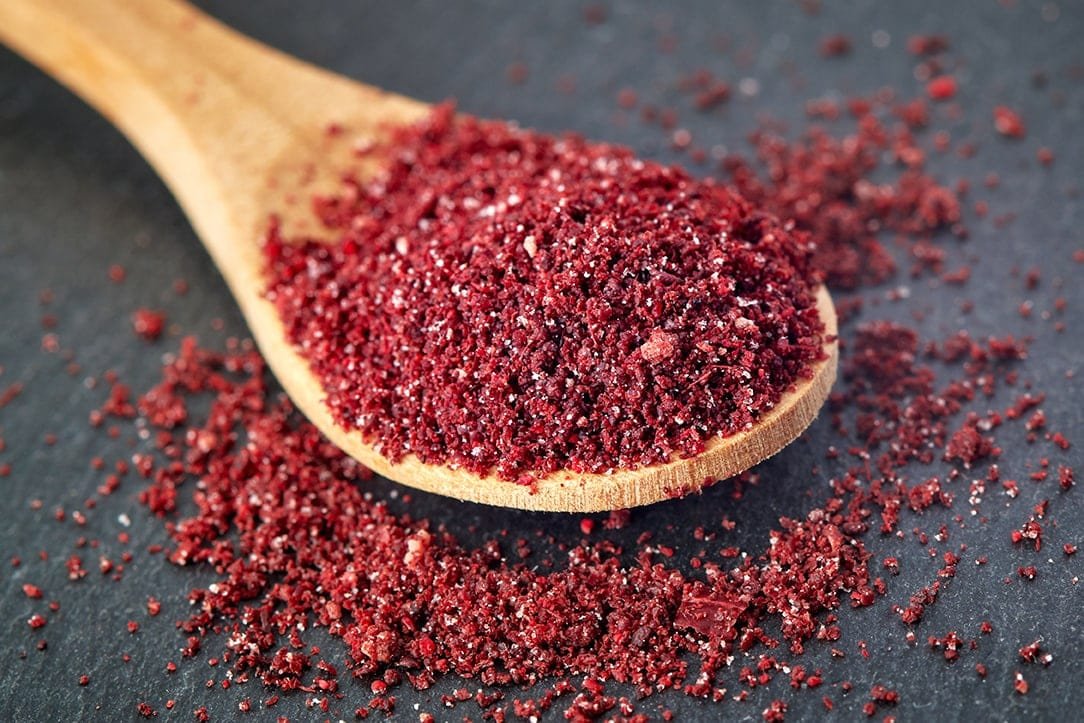 Sumac—One of the most widely consumed spices in the Turkish cuisine, sumac gives the dishes a sour and piquant taste together with a pleasant aroma. The spice comes from the crimson part of the sumac plant before grinding it together with table salt. It is popular when mixed with red onions or regular onions and parsley to be eaten as salad or mixed into yogurt as a dip.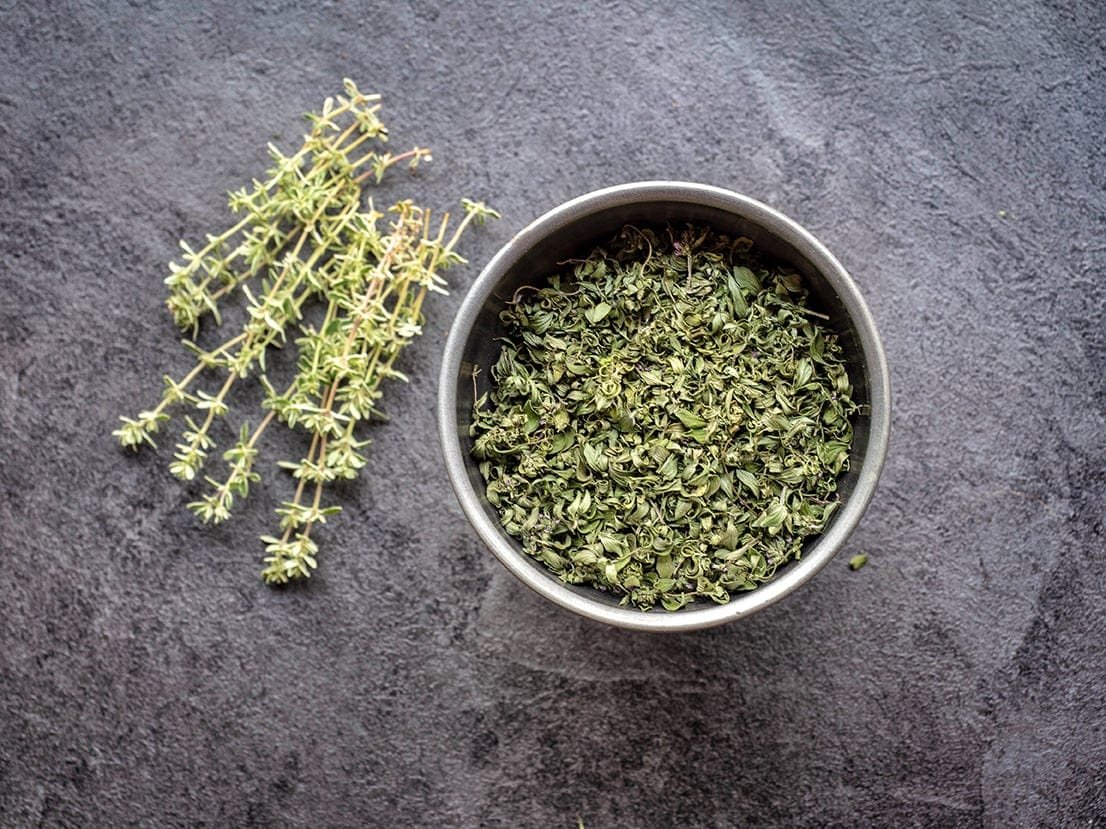 Thyme—As a species that naturally grows in the Aegean and Mediterranean regions, classic thyme is produced by drying and crumbling the leaves. It can be used poultry or lamb marinades. A simple pinch of pinch of thyme in a bowl of olive oil as a dip for fresh bread is also very popular. Fresh thyme is preferred especially in salads for both its taste and aroma. Many choose to place a small twig of fresh thyme in olive oil dispensers to add zest with the aroma of thyme.