California's pandemic-punched wine industry adapts

The California wine industry – from grape growing to wine tourism – contributes $114 billion to the U.S. economy and nearly $60 billion to the state's coffers. Predictably, the novel coronavirus has slammed the industry hard, shuttering tasting rooms, canceling events and disrupting careers – wine production generates 325,000 California jobs.
Still, wine production has largely continued in the state's thousands of wineries. But since wine is socially-centric, the very underpinnings of California wine have been threatened like never before. Continued uncertainly means wineries are adapting as best they can. That means increased online sales (wine clubs are now flourishing as COVID-related alcohol consumption has surged).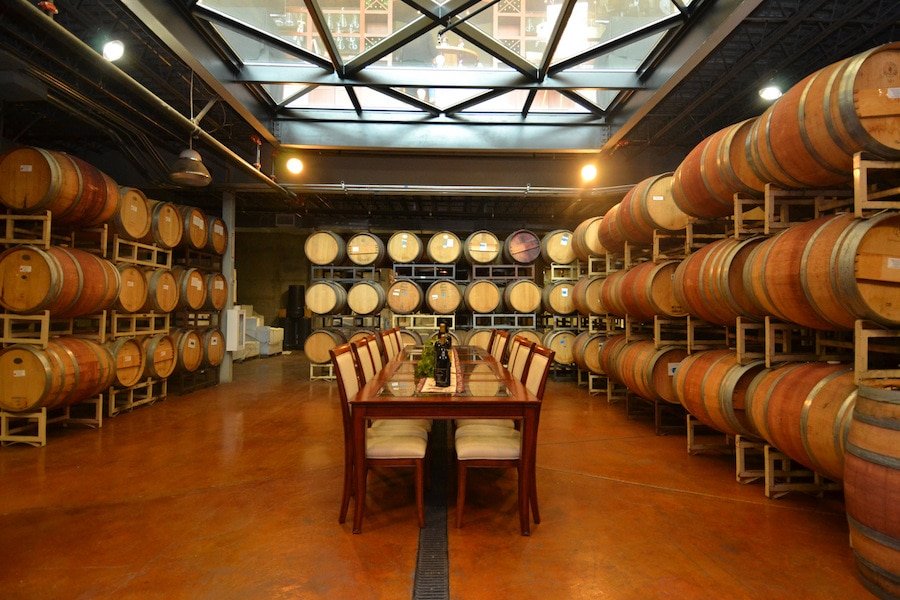 Most wineries have launched virtual wine tasting events – NAPA Valley Vintners created 40 events geared to social-distance sipping during the first week after the state's late March shelter-in-place orders.
In Southern California, the Temecula Valley wine region created a "Sip at Home / Stay Home" program. It offers consumers specials on ordering and shipping – direct from the region's numerous wineries. This list details current winery operating hours and visiting requirements.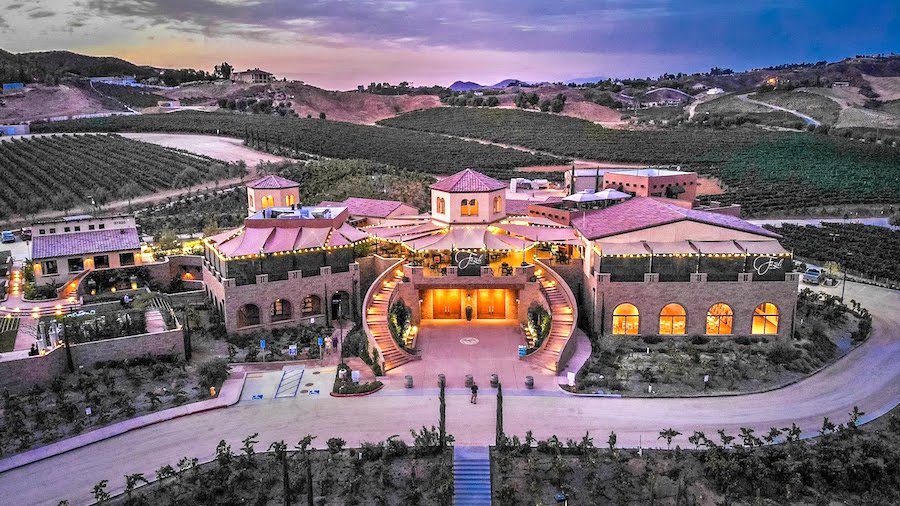 "We just don't know how regulations will pan out in the future," said Bizhan "BJ" Fazeli, owner of Temecula's Persian-inspired Fazeli Cellars. Social-distance mandates should be easier for Fazeli to accommodate given his winery's vast outdoor terraces and event spaces.
In fact, his establishment recently re-opened, not as a winery with tastings (that will come later), but under guidelines required for a restaurant. All dining will take place on outdoor patios served up from Fazeli's Baba Joon's Kitchen, which offers a Mediterranean-Persian fusion menu.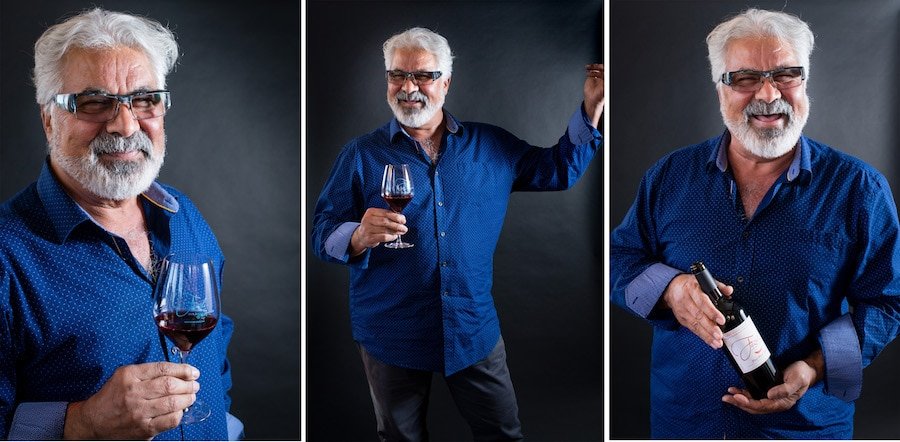 A 2001 family day trip to Temecula sparked the idea for the winery, and in 2006, Fazeli released his first vintage. Prior to his new venture, Fazeli had a hugely successful career as an innovator of home shopping. As president and founder of BJ Global Direct, he stewarded numerous companies that sold products in more than 60 countries.
Born in Tehran, Fazeli left his native land in 1978. During the late 1970s, Iran was in a full-tilt revolution that lead to an Islamic republic under the Grand Ayatollah Ruhollah Khomeini.
The very design of Fazeli Cellars conveys Persia's famous culture of hospitality.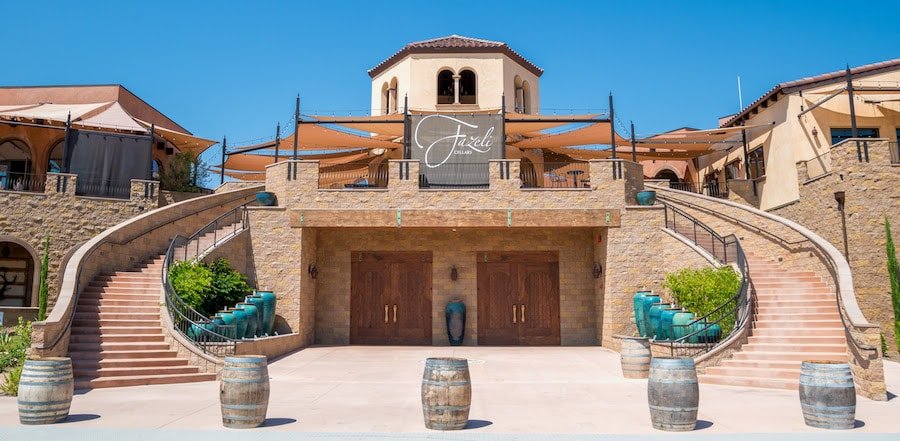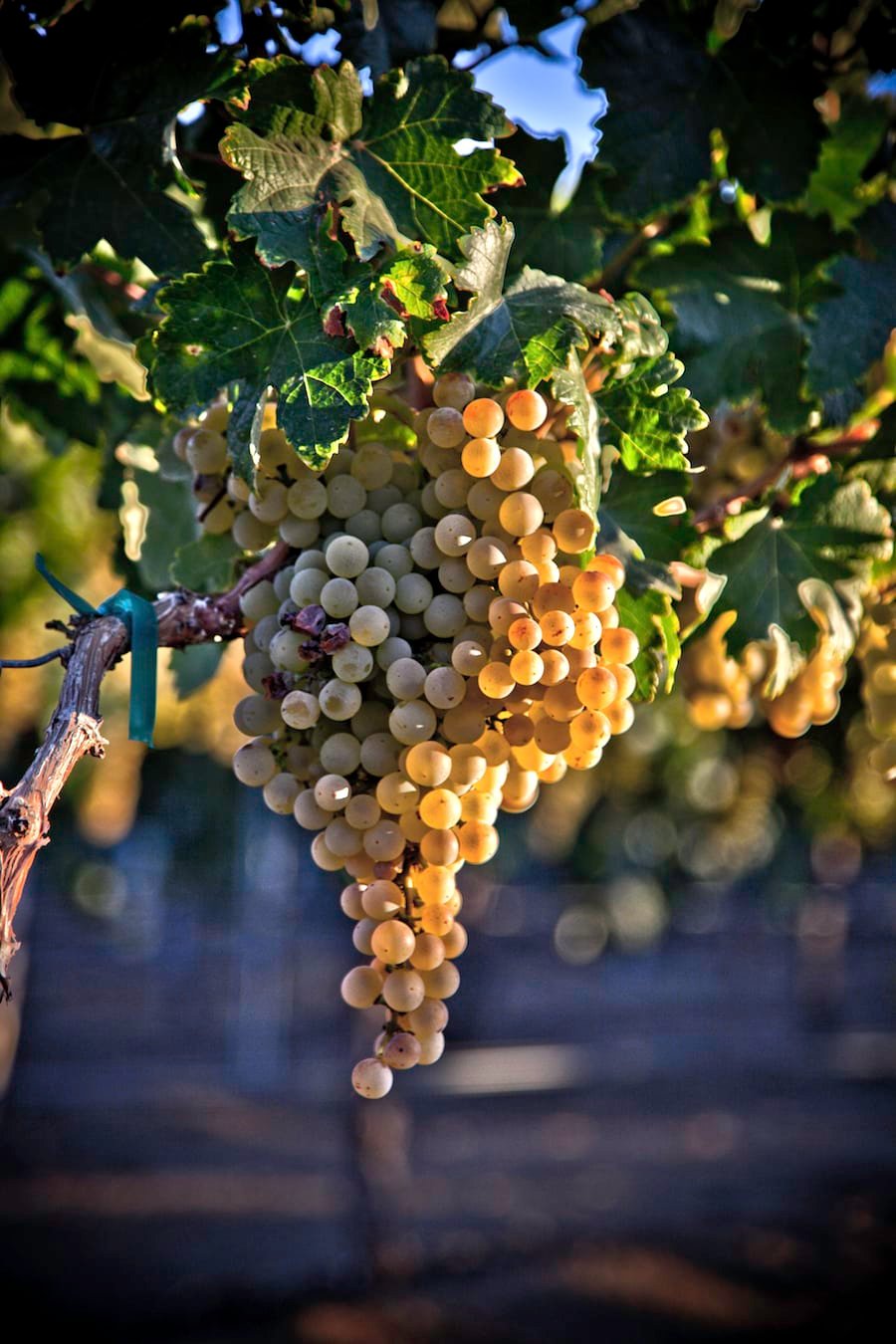 Two curved staircases rise on either side the front entrance "that simulate our arms opened up to invite people to our home," Fazeli said. "In Persian heritage, we like to treat people as if they come to our home, which is very important in the culture – to treat your guests with the best."
Fazeli specializes in Shiraz, among other varieties, many featured in his wine clubs. "We chose Shiraz because of its name, its heritage and its history," Fazeli said. "The fabled city of Shiraz was known for its gardens and for wine – it dates back thousands of years."
Among his wine selections, Fazeli pays homage to Persian poets and celebrations, including Nowruz, the Persian New Year. His wine of that same name (but spelled as Nooruz) has a bouquet infused with "a spring feeling," Fazeli said. "Stony fruits, hyacinth and floral – the very taste of it is spring."
His "Yalda" wine celebrates the winter solstice – it's named after Persia's Shab-e Yalda, the longest and darkest night of the year. Fazeli's "Hafez" wine celebrates that Persian poet – it's a combo of 76% Shiraz and 24% Cabernet Sauvignon. The creation has notes of rich black currant, black plum and hints of tobacco, earth and black licorice.
And of course, there's "Rumi," consisting of Cincaut – a dark ruby creation with notes of raspberry and hints of chocolate and caramel.
• • •
Photos courtesy of the Temecula Valley Winegrowers Association