Olive Oil Producers Diamantis and Dino Pierrakos Define the (Liquid) Gold Standard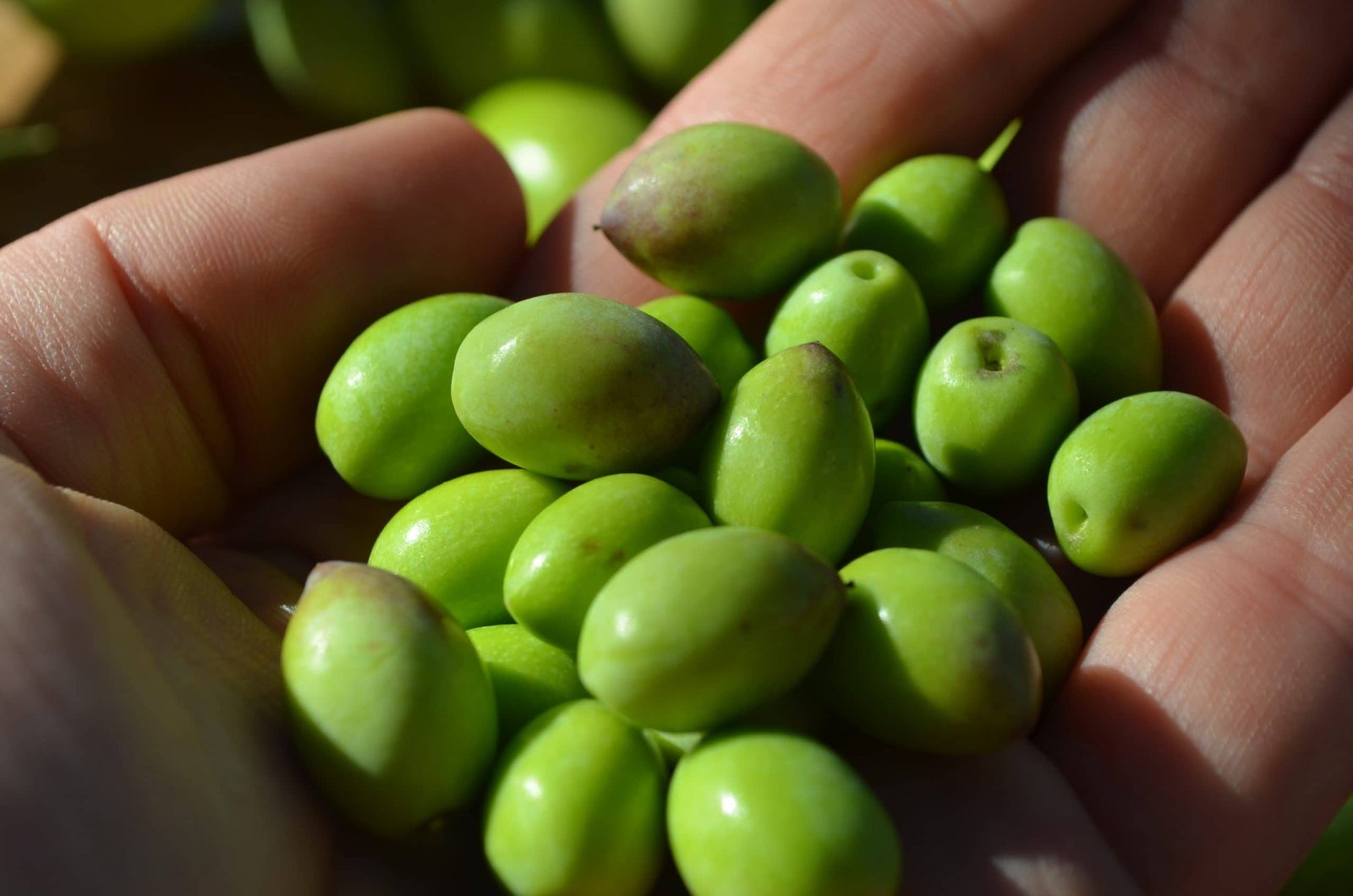 At the family estate, only the youngest, healthiest olives are selected for olive oil production. Photos from Laconiko Oilve Oil.
As olive oil has been an everyday staple in the Mediterranean diet since the beginning of history, it has been an American kitchen mainstay only for a few decades. While the embrace of "global cuisine" has had a hand in this shift, it also doesn't hurt that olive oil is now firmly ensconced in the "good fat" column for its many health benefits. As a result, you can see the words "olive oil" and phrases describing how its made on the labels of everything from crackers and potato chips to frozen meals to shampoo and body lotion at your local supermarket.
Many brands of olive oil, meanwhile, compete for customers' attention by having "extra virgin," "fresh pressed" and "cold pressed" on the bottle or label. However, anybody who grew up in a Mediterranean or Middle Eastern household knows that not all olive oils are created equal. This includes Manassas, VA-based Diamantis and Dino Pierrakos, who operate Laconiko Olive Oil. As producers, they are on a mission to educate the public on what constitutes quality olive oil.
Although they explain how their olive oils, balsamic vinegars and other products are "made with passion" in conversation, Diamantis observes other brands use similar taglines on their bottles and advertising. However, he justifies his use of the phrase by telling the family story behind Laconiko, located in Skala, Laconia in the region of Sparta. Today, the company is laser-focused on small-batch olive oil production from fruit grown in their orchards, which have been in the family for four generations.
Their father, Vasilios, had his family relocate to the U.S. so they and their two sisters could get a better education and establish white collar careers while he stayed behind to work the land. Even as the brothers laid the groundwork for their "American Dream," they returned to Greece during the summer to help out with the harvest. They realized years later that olive oil would always be in their blood when Vasilios announced his intention to put the family land up for sale. With that, the brothers launched Laconiko in 2009.
"We learned every step of the process, from harvesting techniques to the crafting of the oil to the bottling because we wanted to offer the best representation of not just the oil, but of our family's multi-generational commitment to the groves and the process," says Dino. Diamantis acknowledges, "We discovered that creating top tier olive oil is really a science, and one that some other producers may not pay attention to when preparing a product for a mass market. We wanted to improve it and make it better, starting with the harvest itself."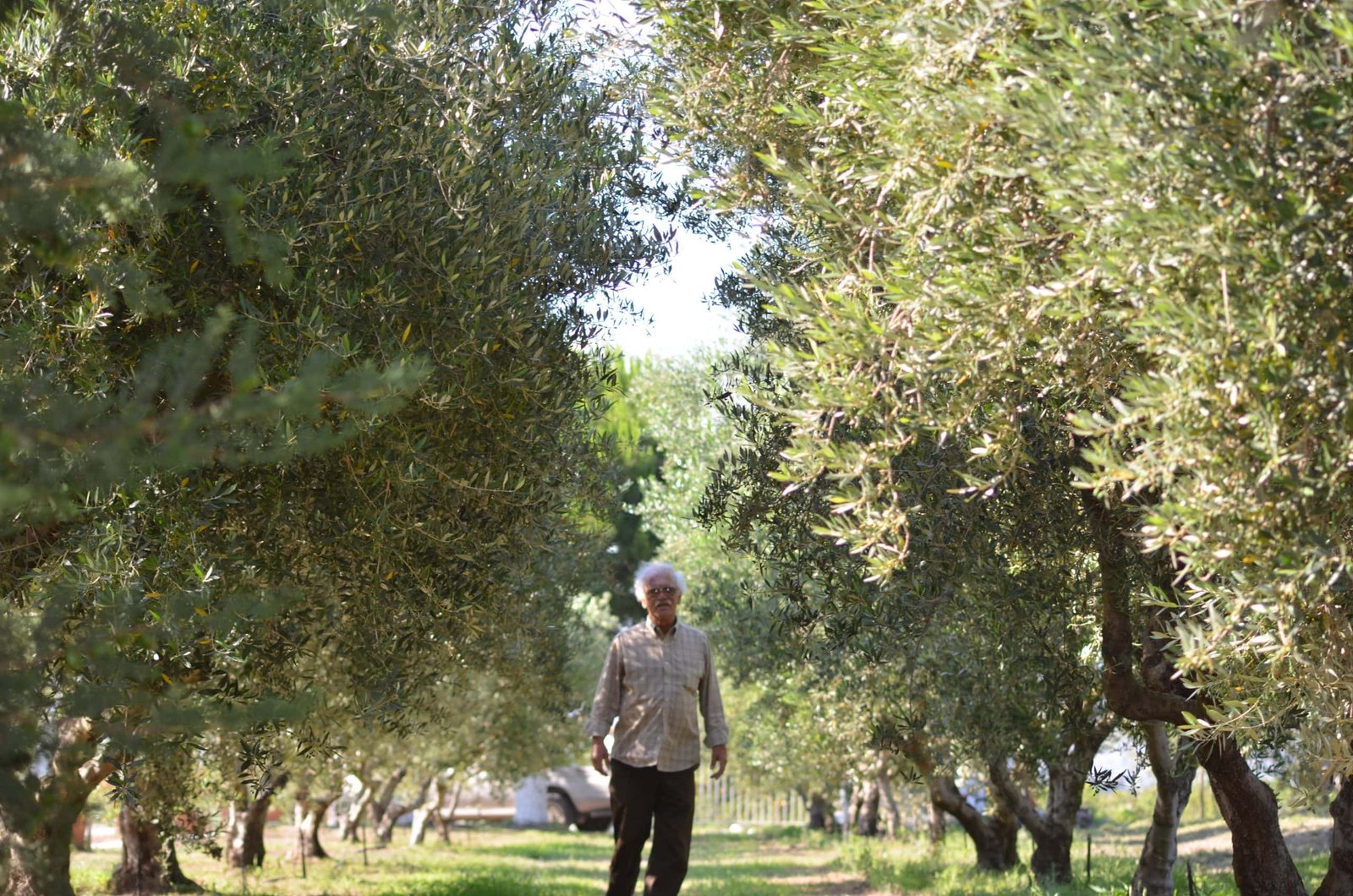 Estate patriarch Vasillios Pierrakos tending to his "extended family" of Koroneiki olive trees.
The family story also prompts the brothers to explain why buzz words such as "first press" or "cold press" on the label can be very misleading. All olive oils are pressed after the harvest to extract the liquid. Furthermore, terms—like "cold press"—do not say anything about the condition of the olive fruit when it was harvested or pressed.
"The fruit could have been spoiled or fly-infested, and you're not going to get extra virgin olive oil from unhealthy fruit no matter how you press it," notes Dino. "The quality of the fruit is going to determine the quality of the olive oil. There's another misconception that any extra virgin olive oil on the market is healthy. Fresh-pressing, meanwhile, is not always a true indicator of what will make an oil taste or cook better than another. Since olives are a type of fruit, comparing single-varietal olive oils is much like differentiating wines as individual grape varietals impact the flavor and character of the final product."
Or as Diamantis puts it, a connoisseur will never buy a bottle of wine just because it says "wine." They'll buy it because of the information about the varietal, bottling date and aging methods printed on the label. The Pierrakos estate's 5,000 trees produce the Koroneiki varietal, which begets a light golden green oil with grassy green and artichoke-like notes. Only young fruit from the harvest is selected for potable olive oil food production. This production process is more expensive but assures a better oil. It's a similar idea to why some will opt for a pricier single varietal Chardonnay or Cabernet over a blended table wine.
Diamantis says the most important olive oil differentiation can be summed up in one word: Antioxidants. And the higher density the better, according to papers and university studies conducted in North America as well as Spain, Italy, Greece, and other European countries. Based on their own studies, they found that commercial large production olive oils average 50ml of antioxidants per liter while Laconiko's oils have at least 400ml per liter.
"After every year's harvest, we do an analysis for the presence of antioxidants," says Diamantis. "We look for the fatty acids, which enable an oil to qualify as 'extra virgin.' However, we take an extra step and measure the polyphenol count which is also a measure of antioxidants. The polyphenol count is an important number as it lets us support our claim of a high antioxidant count."
"Even if you do not know anything about olive oil, there are still certain things to look for that will give you a better chance of getting what you pay for," Dino says. "One thing is having an olive varietal identified on the bottle, as each type has a distinct flavor profile. I think that's a very good starting point for people to discover their favorite varietals. If the label does not mention a specific varietal, I would assume it was a random blend of different olive varietals, as blending olive oils is done by mass producers. It's also important to know that different soils and climates will impact different varietals as they would wine grapes."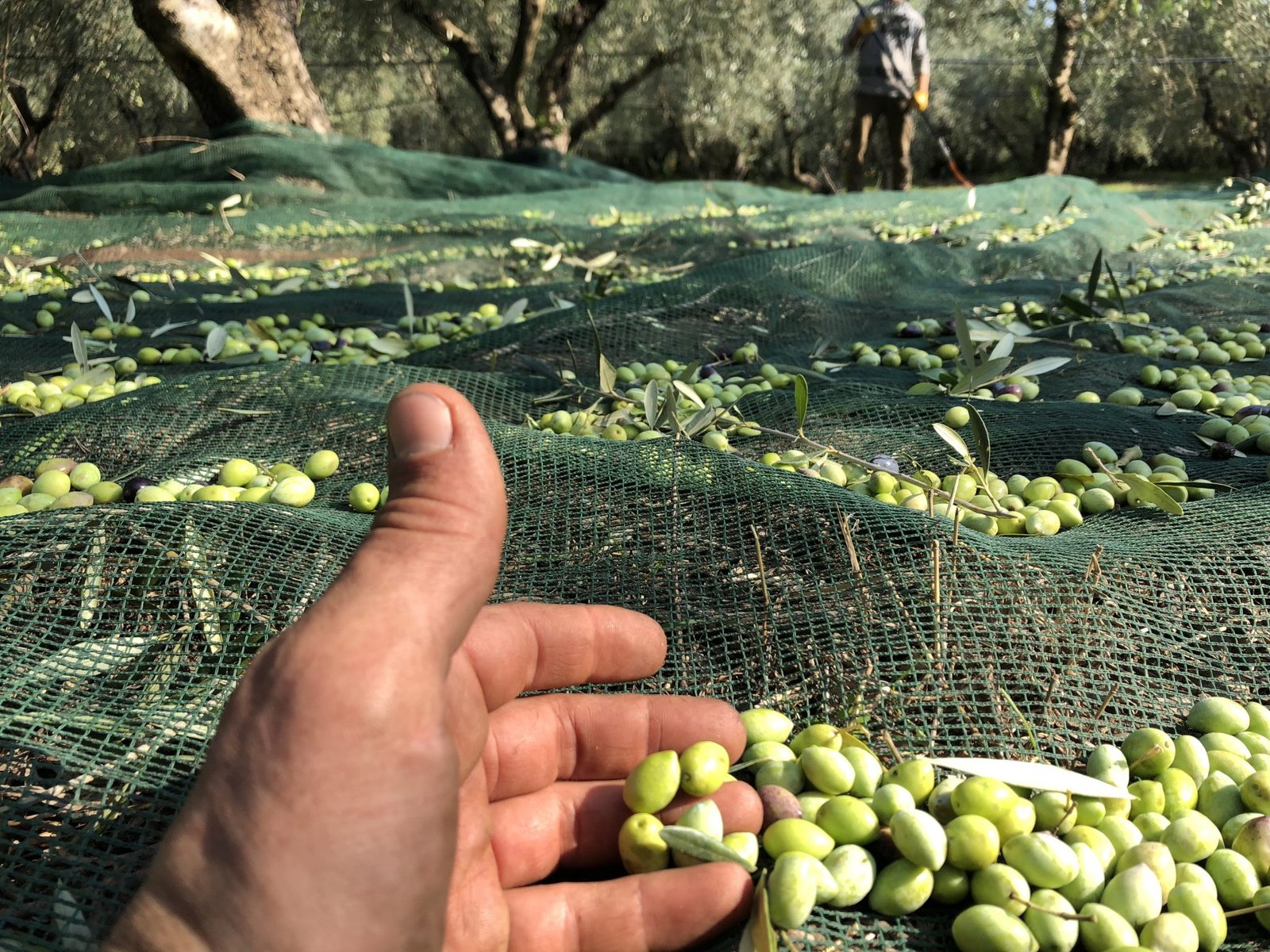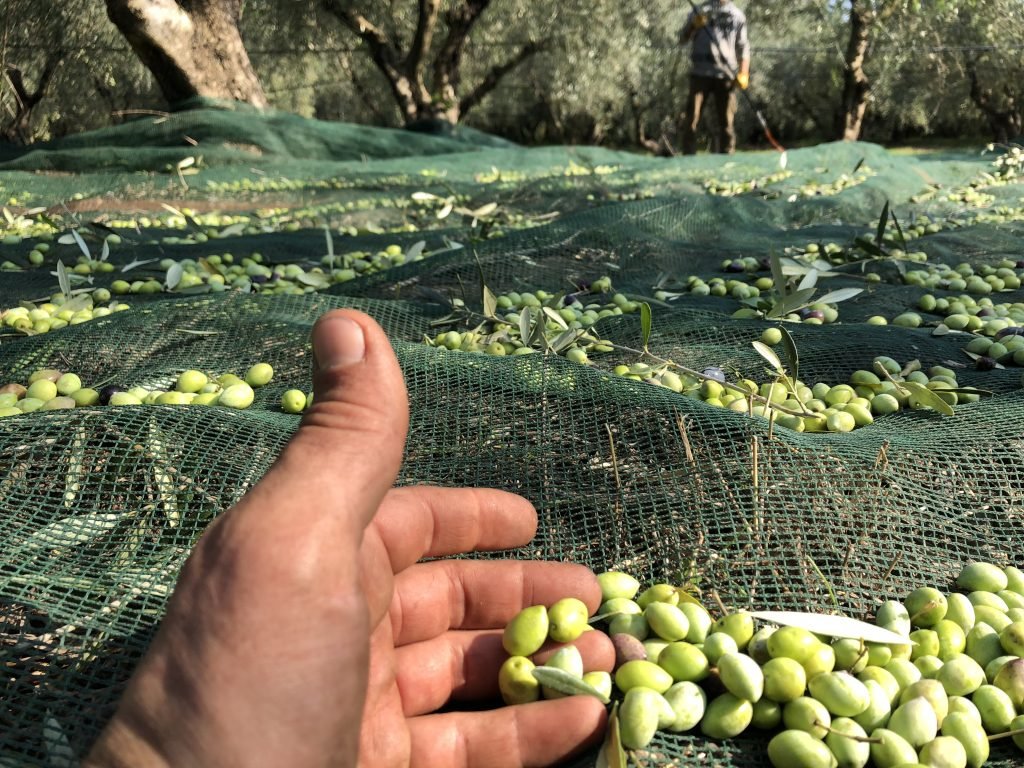 "It's also important to look for a harvest date on the bottle, which is more important than the expiration date," adds Diamantis. "A harvest date is more important, as harvesting the fruit only happens once a year. You need to be sure that what's in the bottle came from the most recent harvest, as opposed to a bottle that's been sitting on a shelf for months or years, even with an expiration date. Make sure the bottle is dark in color as light will further degrade the shelf life of the oil if it is packaged in a clear bottle. When you find a few varietal olive oils you like, compare them to see which varietals you like best as well as get a sense of how different producers handle your favorite varietals the best…as you would when comparing Cabernet or Chardonnay wine expressions from different producers."
Another thing the brothers point out is that the shelf life of an extra virgin olive oil is directly related to the polyphenol content. The higher polyphenol content in extra virgin olive oils, the longer the shelf life for that olive oil. Higher polyphenol olive oils will also hold up better chemically when heated to higher temperatures. Sautéing or roasting vegetables with olive oil has a double benefit. First it immediately results in better tasting dishes. More importantly, it cooks the oil's health benefits into the vegetables, thus enhancing their nutritional value.
Diamantis also says storage conditions are important. While the harvest date will help the customer suss out which oil on the market shelf is the freshest. Although some cooks and chefs have advised home cooks to use less expensive olive oil for deep frying and a more expensive one for dipping or dressing a salad, the brothers say you're more likely to get your money's worth of health and flavor benefits when cooking all of your dishes with a more expensive oil.
"From a health standpoint, it's worth the extra money to invest in a good all-purpose olive oil that's top quality for better results," Diamantis says. "You will get maximum benefits from the oil in its raw form, either having it as a shot of it in the morning, pouring it over a salad or drizzling it over a warm dish as it will also enhance the flavor of the food you are serving."
While there are different points of view on flavored olive oils, the brothers insist that the flavored oils are only as good as the base olive oil which absorbs the flavors of the natural fruit, vegetable or herb used to infuse them. Dino adds that a lot of flavored oils using a cheaper olive oil base are often "over-flavored" to mask the mediocre quality of the base oil.
To order Laconiko's olive oils, vinegars and other products, visit laconiko website.

Editor's Note: For a flair of the Middle East, try these unique brands:
Zatoun is an exceptional mission, which delivers fair trade olive oil directly from Palestine to bridge the miles between the Middle East and North American. An initiative that started in 2004, Zatoun uses emblematic products sourced and harvested by Palestinians to raise awareness of an embattled land to showcase its history, culture and challenges.
The Kobayter Brothers state bold that "good quality olive oil is need, not a luxury." Their Al Wazir extra virgin oil is a legacy of Lebanese ingenuity rooted from the early 1950s where the three Kobayter brothers became one Lebanon's first companies to harvest and package branded olive oil.
Terra Delyssa produced by CHO Company, is a Tunisian brand of high-end sustainably farmed olive oil. The company monitors their olives from tree to bottle, crushing every olive within 24 hours of harvest and then testing each batch in their state-of-the-art laboratories.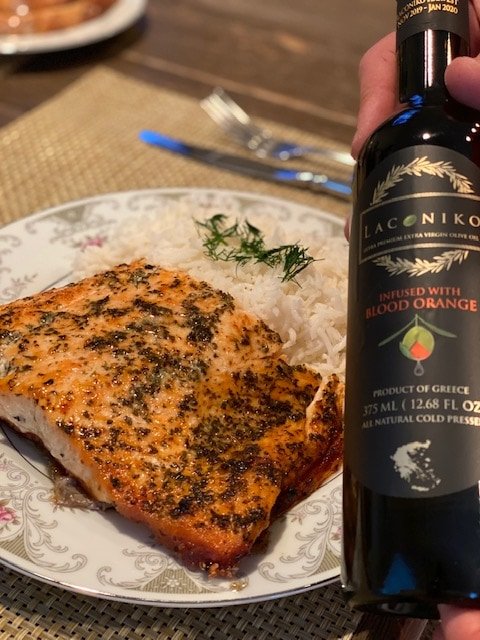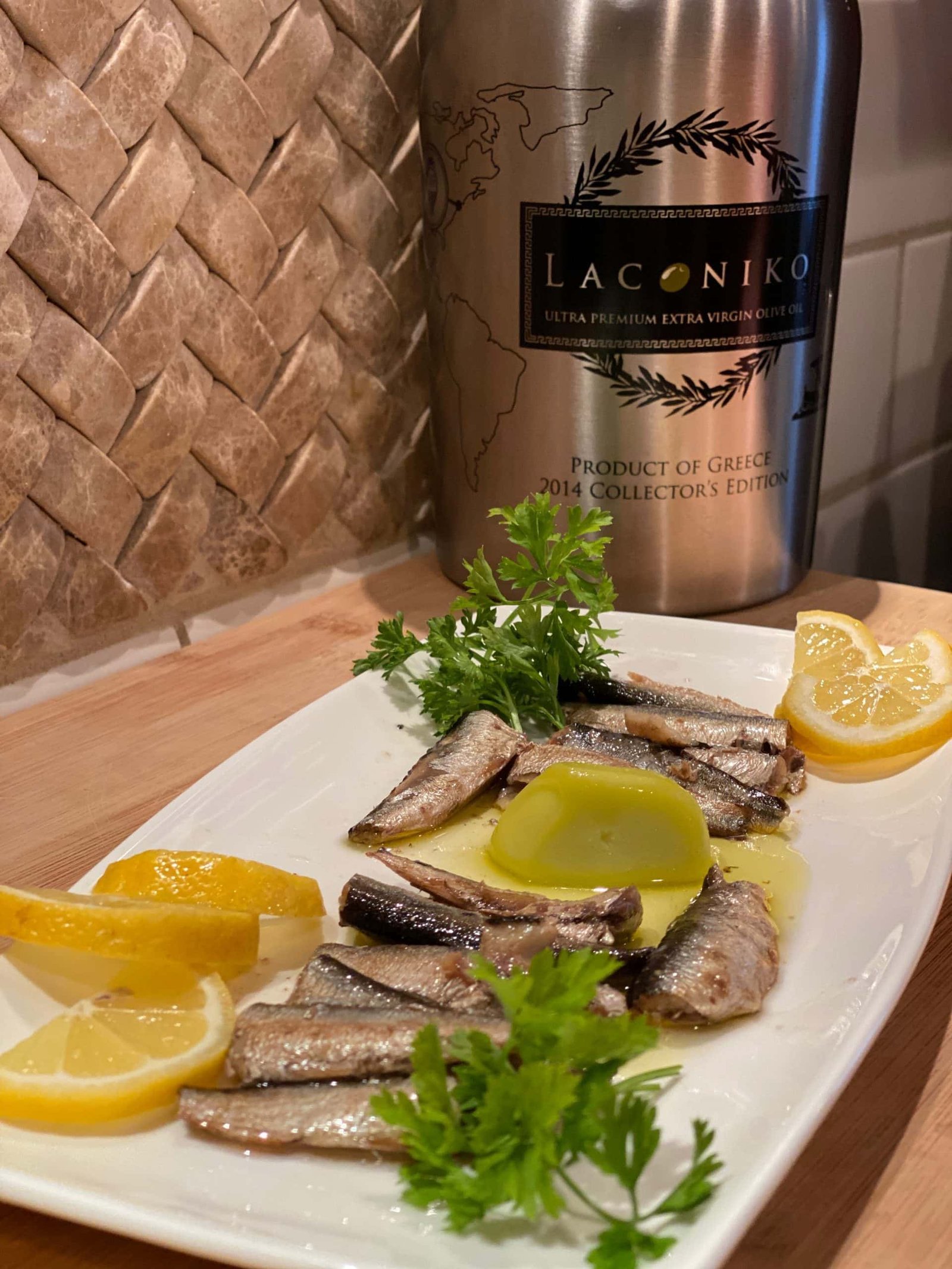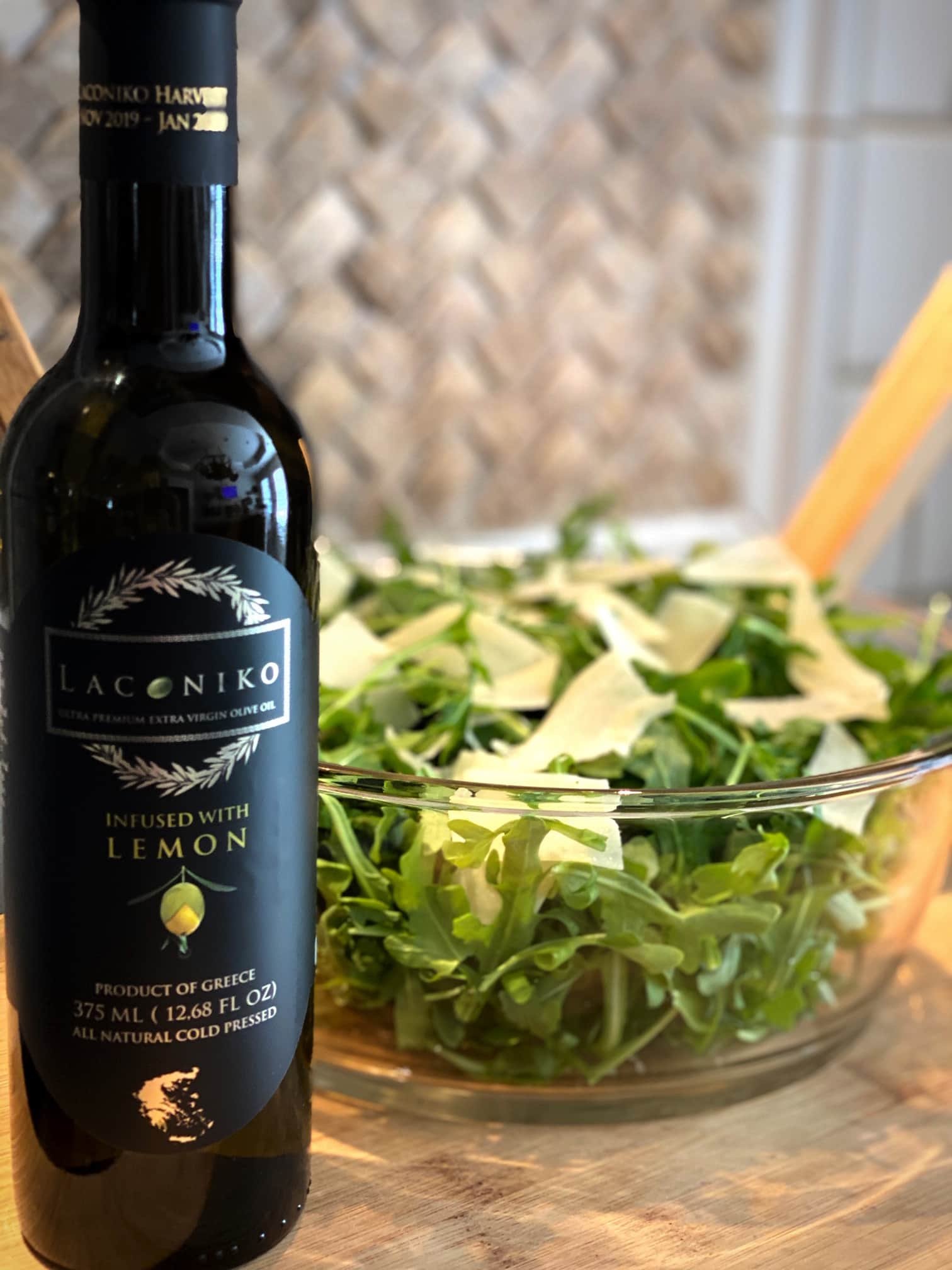 Harvesting Olive Oil's Health Benefits
Studies conducted in recent years–documented by researchers at the University of Barcelona, University of Urbino (Italy), University of Guadalajara (Mexico) and academic journals (The American Society for Nutrition's "Journal of Nutrition") and papers (such as an IntechOpen.com 2018 article by Seray Kabaran)–verify the benefits of olive oils with high antioxidant compound counts. According to these studies and academic papers:
There are more than 200 minor components in olive oil. The most abundant antioxidants include tocopherols, β-carotene, lutein, squalene, lipophilic and hydrophilic phenols. Phenolic acids and derivatives (vanillic acid, gallic acid), phenolic alcohols (tyrosol, hydroxytyrosol), secoiridoids (oleuropein, oleocanthal), lignans (pinoresinol), and flavones (luteolin).
There are more than 200 minor components in olive oil. The most abundant antioxidants include tocopherols, β-carotene, lutein, squalene, lipophilic and hydrophilic phenols. Phenolic acids and derivatives (vanillic acid, gallic acid), phenolic alcohols (tyrosol, hydroxytyrosol), secoiridoids (oleuropein, oleocanthal), lignans (pinoresinol), and flavones (luteolin).
Antioxidant compounds in olive oil can reduce free radicals and prevent damage to the cellular membrane, mitochondria and DNA said to slow down the body's aging process and reducing cancer risk.
Olive oil has protective effects against inflammation and oxidative stress, staving off the ill effects of cardiovascular diseases, hypertension, obesity, Type-2 diabetes, high cholesterol levels and cancer.
Olive oil contains vitamin E, which decreases cancer risk and benefits the skin.
Oleic acids in the polyphenols mimics the effects ibuprofin, which reduces injury-related and muscular pain. 
LACONIKO'S INFAMOUS SPANAKOPITA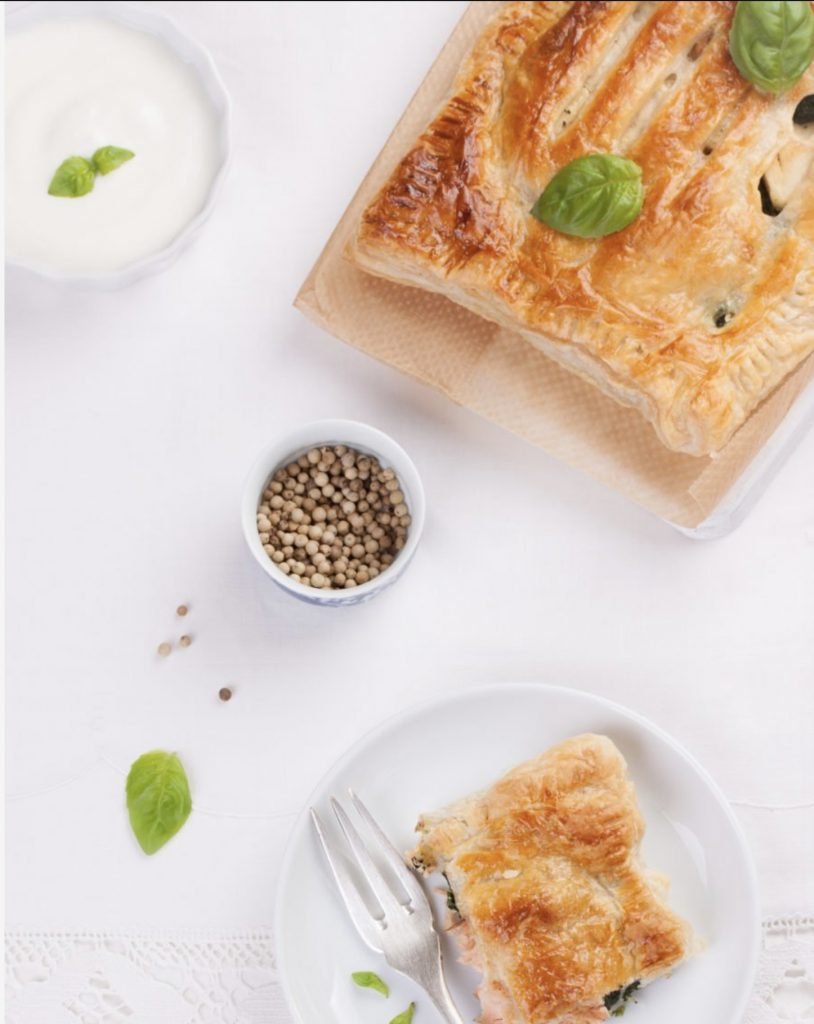 ½ large sweet yellow onion, diced
1 tsp salt
1 tsp pepper
¾ cup Extra-virgin Olive Oil
2 lb bag spinach, washed, and dried thoroughly
2 cups crumbled feta cheese
Ready made fresh pizza dough (not frozen)
3 eggs, lightly beaten
A wooden rolling pin (floured)
A large, square roasting pan (liberally coated with Olive Oil)
Mix all ingredients into a LARGE bowl until everything is evenly coated.
Cut the fresh dough in two pieces. One piece should be slightly larger than the next. Roll out the large piece into about ¼-inch thick flat circle.
Roll the pizza dough into the coated roasting pan, then fill it with spinach/feta mix.
Fold over the excess edges. Try to stretch them as far as they will go, but not too far as to tear the dough. You can lightly brush the edges with some Olive Oil to help it stay.
Now, roll out the remaining pizza dough into a ¼-inch thick circle as well. Roll it out on top of the spinach mixture in the prepared pan. Tuck all the edges around the rest of the dough forming a sealed case.
Lightly coat the entire "package" with olive oil and then slice into even pieces. Don't cut it all the way through the bottom—simply mark the dough.
Bake for 45-50 minutes, or until it becomes golden brown. Keep a close eye because each oven is a little different.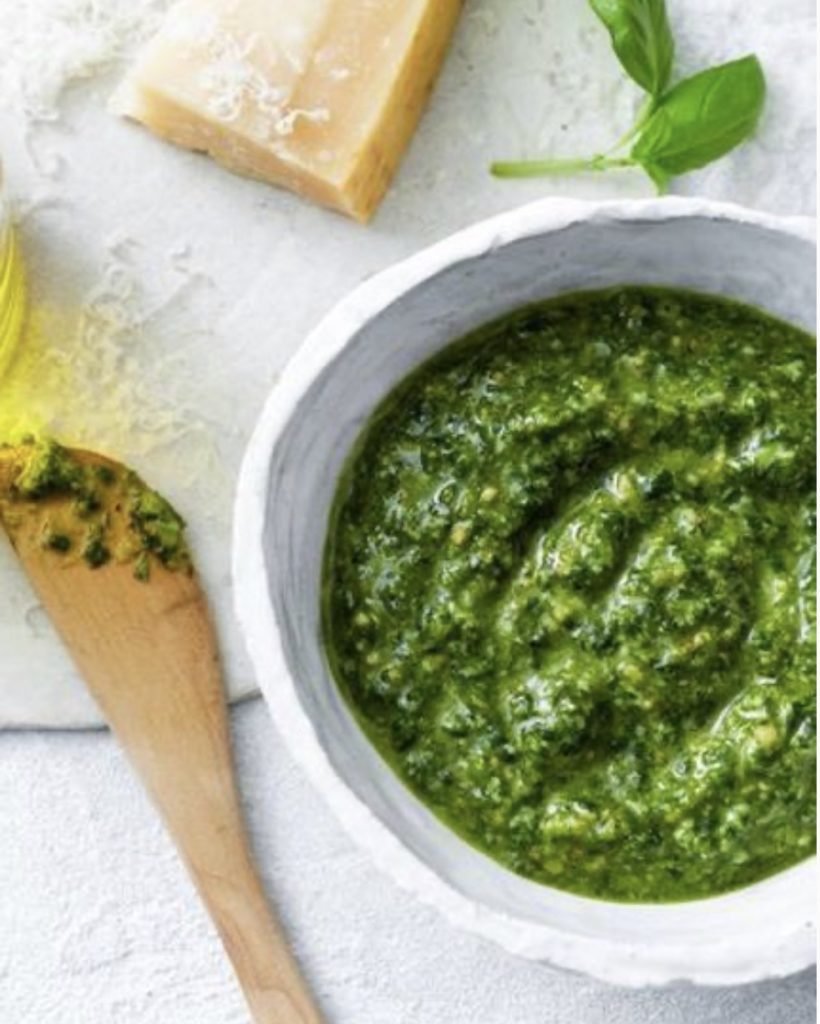 2 cups fresh basil
½ cup freshly grated Parmesano Reggiano cheese
4-6 cloves garlic (depending on how much kick you want)
½ cup extra-virgin olive oil
¼ cup walnuts
½ tsp salt
¼ tsp pepper
Rinse and dry approximately 2 cups of fresh basil leaves.
Place basil leaves in a food processor along with garlic cloves, parmesan cheese, and walnuts.
Pulse for 2-3 seconds until walnuts and basil become medium sized pieces.
Slowly, drizzle in olive oil until you get a coarse consistency. Add in salt and pepper and pulse a few more seconds.
Take a small spatula and scoop out your delicious pesto into a bowl.
Add a few basil leaves on top for decoration and serve with pita chips surrounding it, spread it on your favorite panini, or mix it with some hot pasta to create an amazing meal for your friends and family.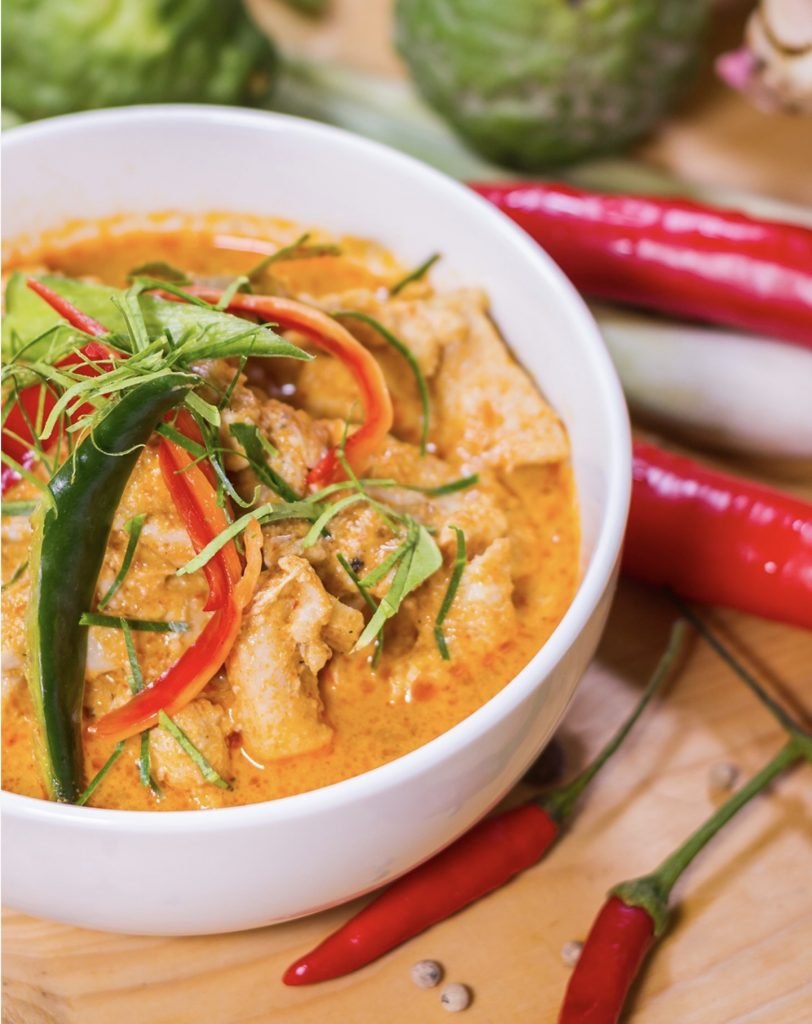 1½ lbs chicken (Chef note: We used tenderloins and thighs, but anything works)
Olive oil for sautéing & final drizzle
¼ tsp salt
¼ tsp red pepper flakes
2 tsp cumin
1½ tsp curry
2 tsp ground ginger
2 tbsp red curry paste
½ cup coconut milk (regular -or- low fat)
1 can (14½ oz) diced tomatoes (any brand)
1 yellow onion
Steamed Rice
Gather all the ingredients on your countertop for easy access.
Combine salt, red pepper flakes, cumin, curry, and ground ginger in a medium-sized bowl. Mix well.
Cut chicken into 1-inch cubes. This makes for faster cooking and easy eating.
Place chicken into bowl with seasonings and toss until evenly well-coated.
Drizzle enough olive oil into a pan to coat the bottom. Then add chopped onion & chicken. Cook for about 8 minutes (or until onions are tender).
Stir in the tomatoes and curry paste, followed by the coconut milk.
Bring to a boil, then lower temperature to medium and let simmer for about 20 minutes.
Spoon a serving of rice onto your plate. Top with plenty of chicken, sauce and a liberal drizzle of olive oil to finish it off with a buttery flavor.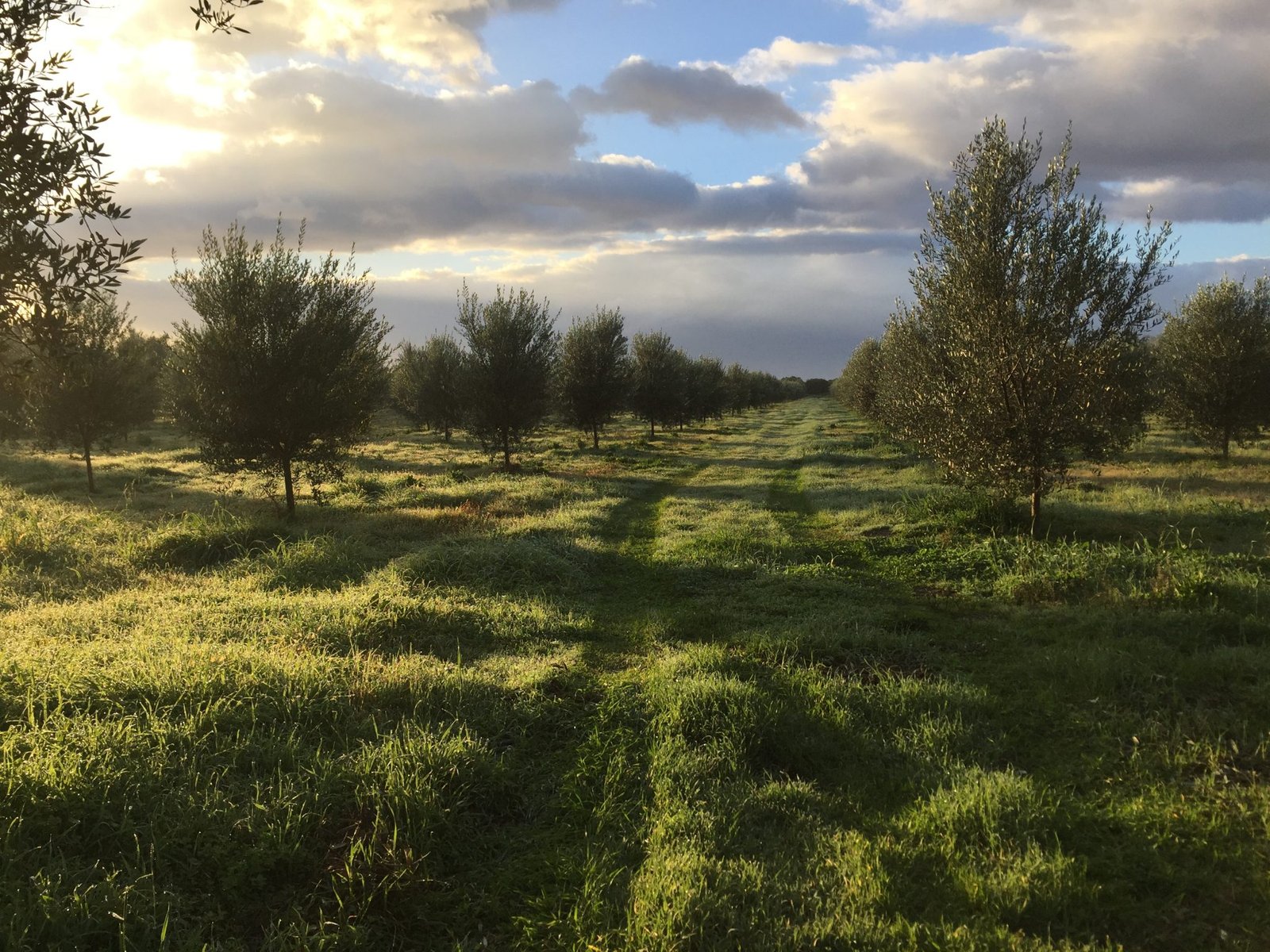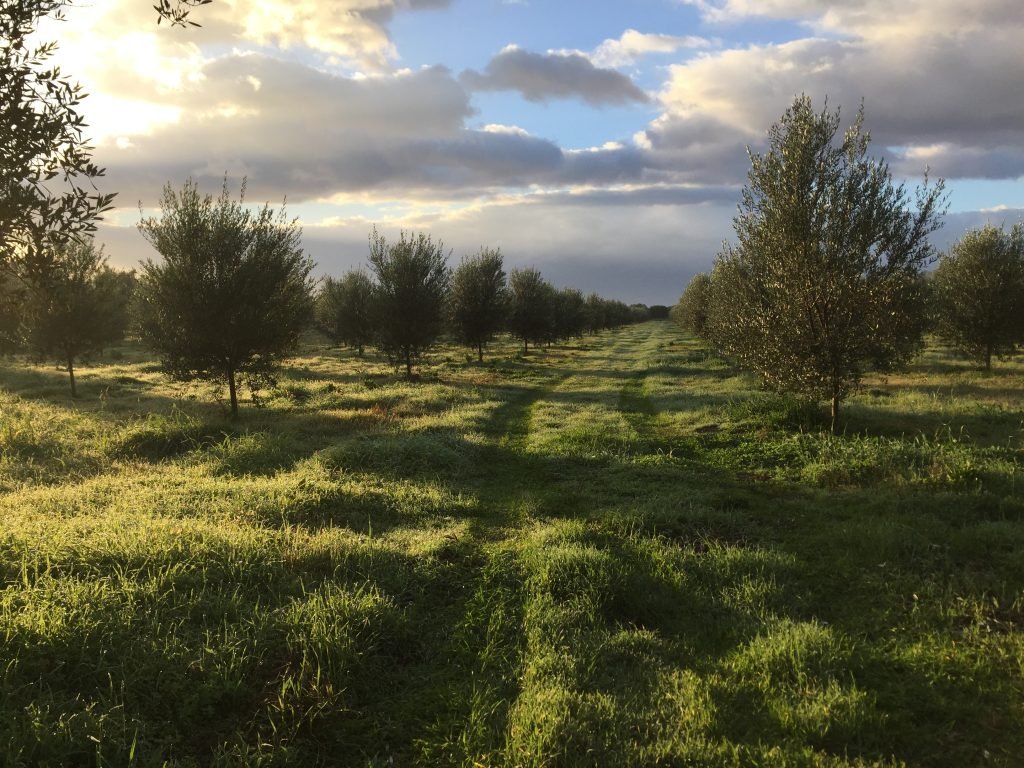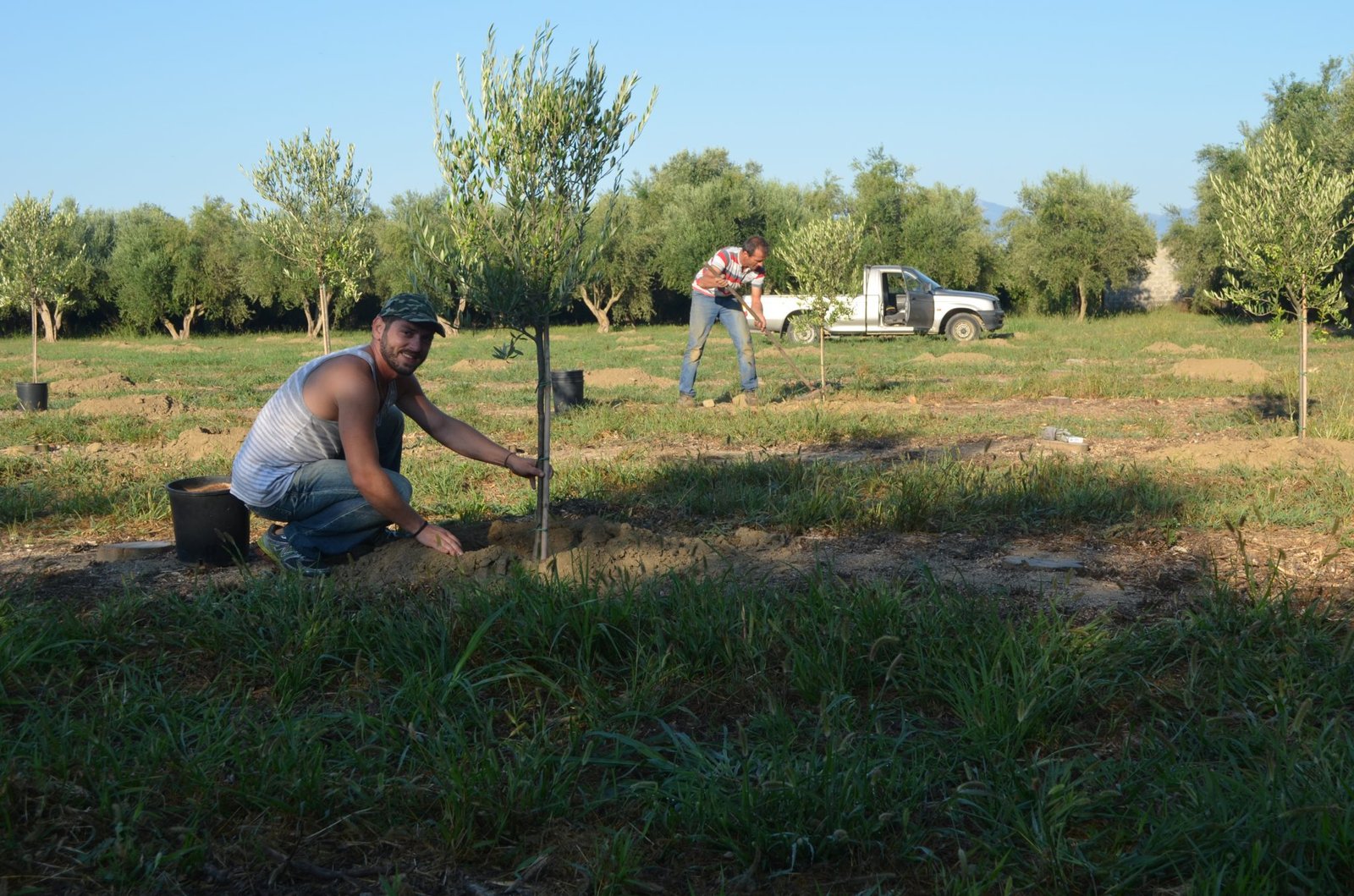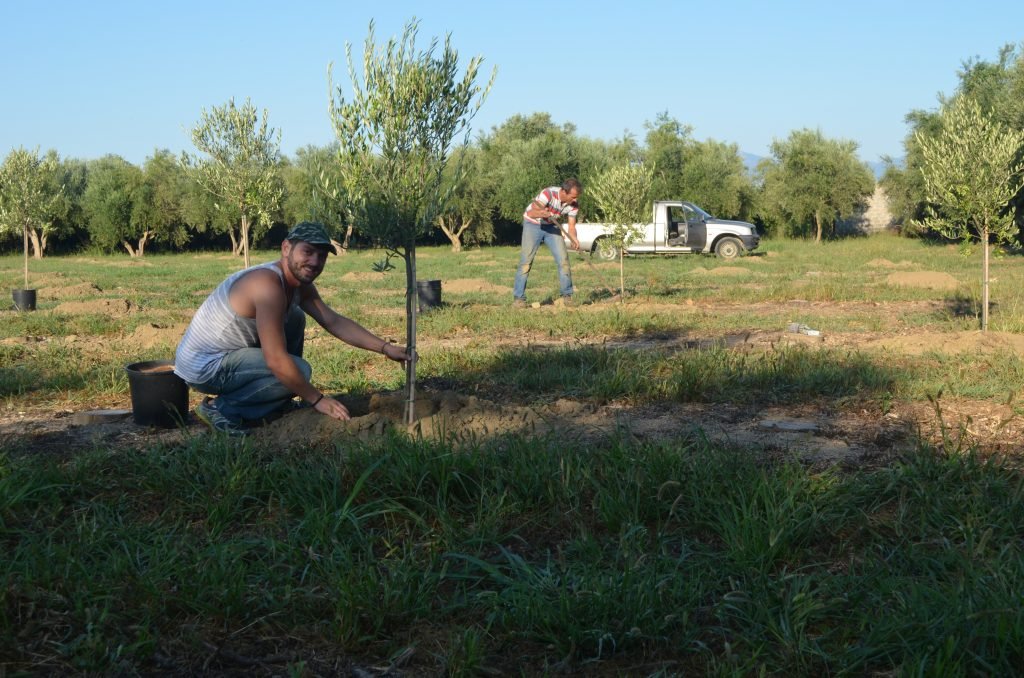 Dino planting more olive trees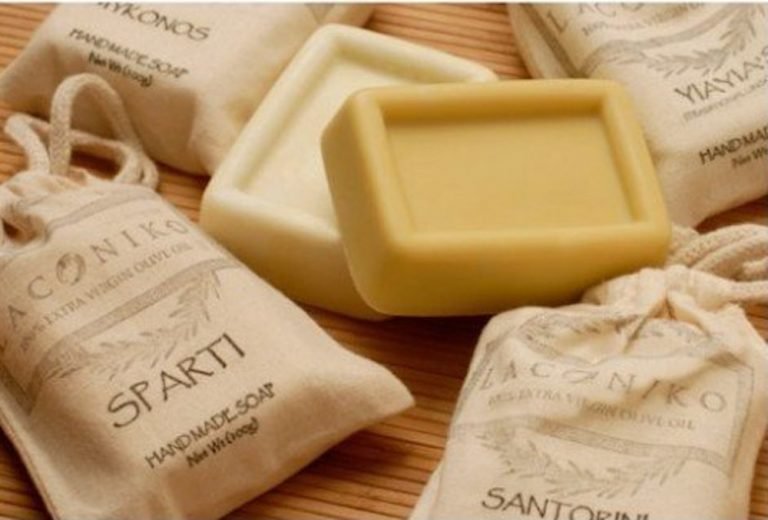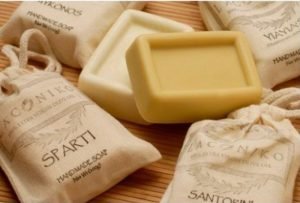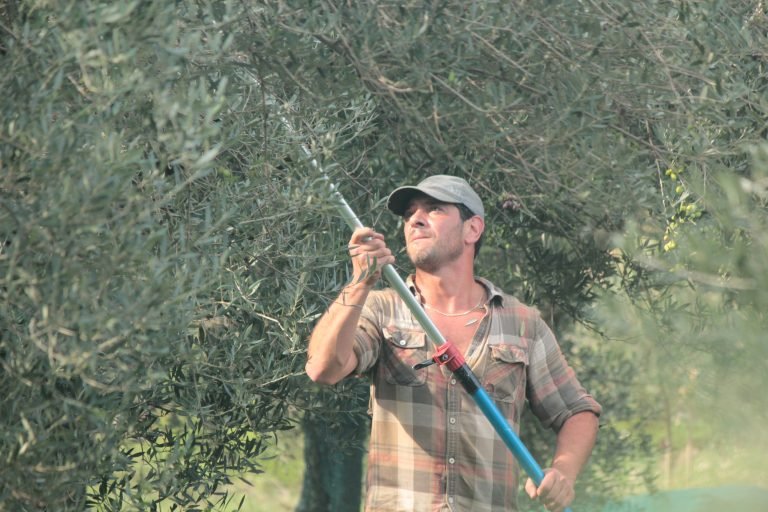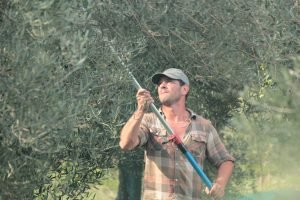 Body of Evidence: Olive Oil For Skin and Hair
While a lot of olive oil-based body care products have entered the market in the past decade, the brothers recall that during their childhood, the end of the olive harvest also marked the anticipated time of year when their grandmother made pure extra virgin olive oil soap. The recipe was a simple blend of extra virgin olive oil, water, and a touch of food grade lye to solidify it.
"For us, it was always understood that extra virgin olive oil was more than just something to cook and bake with," says Dino Pierrakos. "We used it for skincare with its moisturizing properties. If we cut or scraped ourselves when we were picking fruit during the harvest, we took olive oils internally or used it topically because of its anti-inflammatory properties that were similar to medications like ibuprofen. Putting olive oil on wounds made them heal faster and kept them clean and protected."
Diamantis says that any lotion, soap, or shampoos made with olive oil should be made of ingredients that are safe enough to eat. It is also important that whoever is selling an olive oil-based skin or haircare product should provide some kind of proof on the packaging that a higher grade of oil with antioxidants was used to make it.