hal takouna habibi
Will You be My Valentine, in Arabic?
Like most exports from America, Valentine's Day has become a fixture in the Arab world. American popular culture is embraced with wild abandon, anything American is deemed worthy of adopting. The celebration of love on February 14th is no different. Valentine's Day is enjoyed and celebrated to the fullest extent. Chocolates, cards, and flowers, along with dinner out, have become the norm in this part of the world.
However, this year with its lockdowns and curfews is proving to be different. Whereas the flowers and chocolates are still on the books for many, going out is a different story. Large numbers of people are choosing to stay home, and will bring the dinner festivities to them instead. For generations people have expressed their love for each other at this time of year. It was said that it was a time when lovebirds would begin to turn up in the Spring.
It turns out that the history of Valentine's day is a little more vague than that, and the search for the real St Valentine finally ended at the door of Saint Valentine of Rome. But why do we associate this man with love? It is hypothesized that he lived during a time when notions of romantic love flourished, and the day was named after him when he died. Finding the true story has been elusive. Even though many are convinced that it was the English poet Geoffrey Chaucer who actually made up Valentine's Day in one of his poems.
That being said, real or not is never something of concern when it comes to the delicious cuisine of the Levant. It is definitely real, and definitely tasty, regardless of the occasion. And food on Valentine's Day is no different as people seek out ways to show their love through the act of feeding.
Food, as you probably know, plays a huge part in life in the countries of the Middle East, with every celebration being marked by a feast of some kind. What is thought to be one of the world's oldest recipes was discovered in what is modern day Iraq. It was carved alongside scenes of feasting, and methods of food preparation, dating back to 1750 BC. People of this region have been coming together for a long time, with food at the center of the festivities.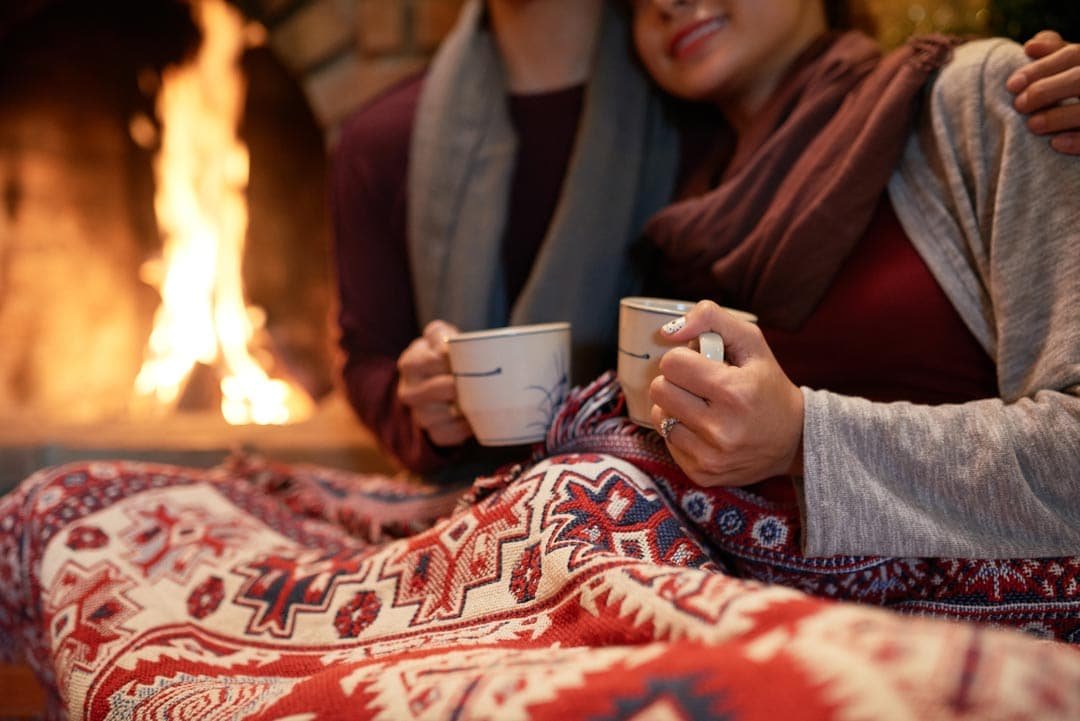 As trade moved from continent to continent, so food moved with it, reaching the furthest reaches of the known world. Influences were mixed, and customs were shared, and blended. Celebrations from one part of the world took root in others, and vice versa, and so many of those festivities included food. Just as the custom of Valentine's Day transferred to the US from Europe, before making its way to the Middle East, many Christian holidays that began in Bethlehem have spread widely around the world as well. Whether it is Christmas dinner, or Valentine's Day dinner, we rejoice in the food part of any special day.
This year Valentine's Day falls on a Sunday, so I'd like to suggest that you make it a whole day of celebrating, with special meals throughout the day. Breakfast on a shakshuka with its beautiful red colors, and luscious flavors. Lunch could be a chicken shawarma baked in the oven (can be made earlier), served with tahini sauce, and french fries. Keeping dinner as the piece de resistance, and finishing the day with a three course meal!
For dinner, go all out with a Middle Eastern feast, starting with a mini mezze course of fattoush salad, hummus, and fried halloumi. The hummus can be made the day before, and the salad and halloumi require minimal effort on the day.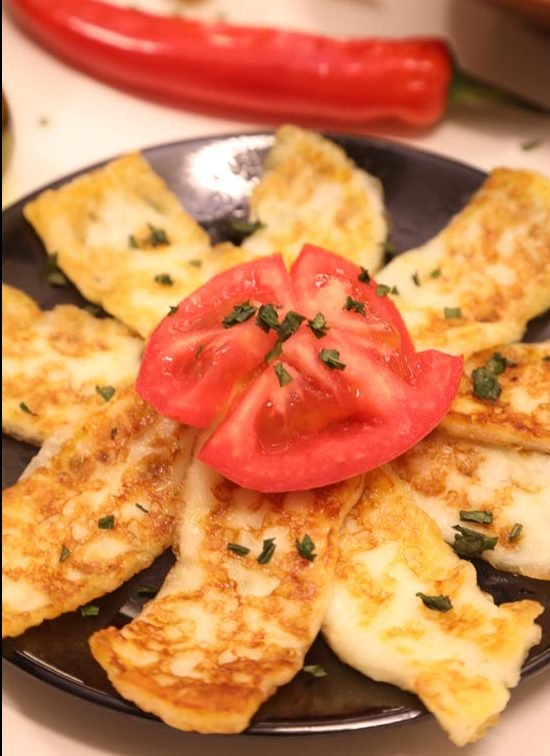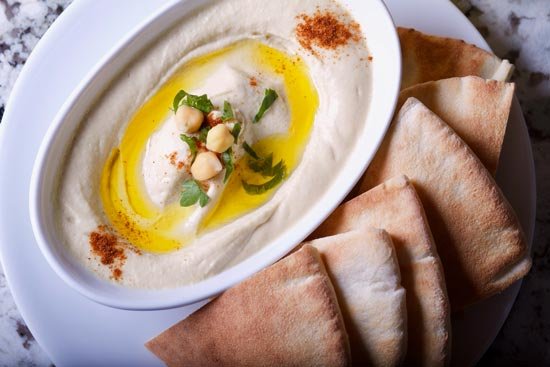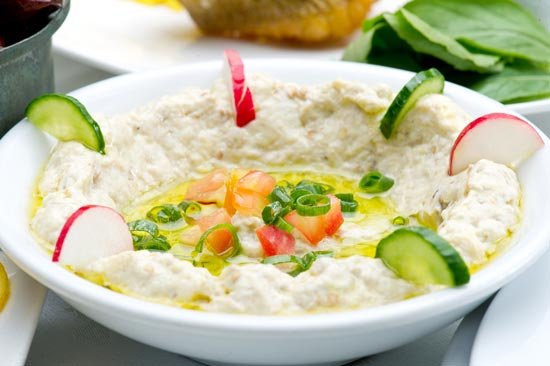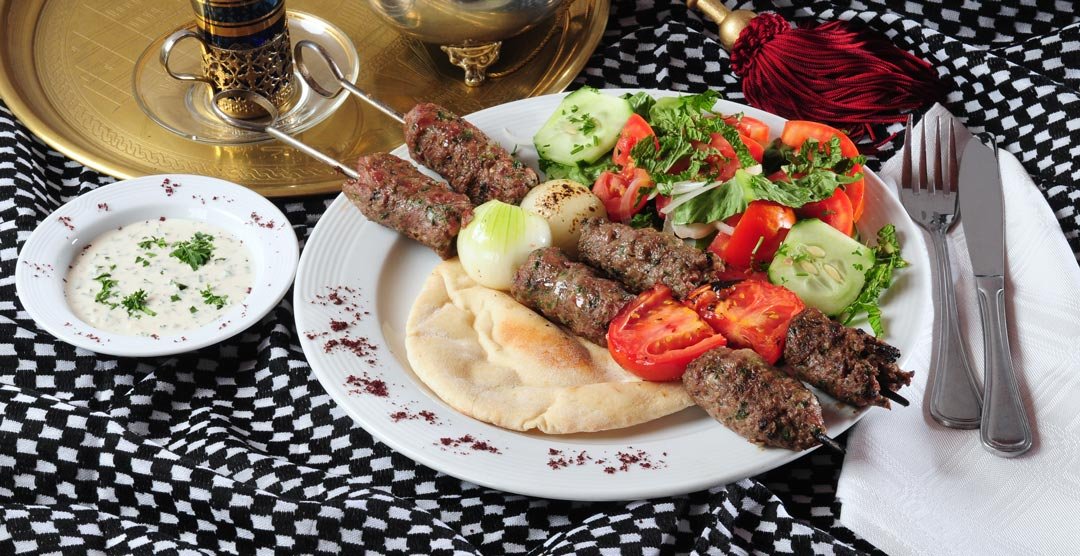 As tradition calls for in the Arab world, the main course most often includes meat of some kind. I recommend you go for kafta. This ground, seasoned meat cooked on a skewer with grilled vegetables on the side is to die for. Rice or homemade pita bread will finish this dish off nicely.
Finally, finish the evening with a rich, and moist flourless chocolate cake, accompanied by a scoop of your favorite ice cream. This dessert will convey good feelings onto anyone who is a chocolate fan.
If there is anything that you will find in common in the Arab world with food, it's that there is no such thing as too much! The more choice, especially at times of celebration, is always the rule at an Arab table. And it should be no different for your special Valentine's Day dinner.
For drinks, try an aperitif of Arak, a traditional drink made from grapes and aniseed, that has the magical ability of going from a clear liquid to a milky white one when water is added.
And to go with dinner, I would recommend a nice red wine with some good tannins that will stand up well to this meal. If you can get it, I would suggest a lovely red from Chateau Musar, an amazing vineyard in the Bekaa Valley in Lebanon. My favorite, their Cabernet Sauvignon has been described as Bordeaux meets Arabian Nights, and is truly incredible. Their wines are now available all over the world.
I hope food will continue to unite us, while we try our hand at different cuisines, as we look for the best in other people. Valentine's Day can be a great time to reach out with love to those who are not exactly like us. Let's take the time to learn about others while we teach others about ourselves.
How often have you thought about love? About how similar it is to everyone all over the world. And so often, no matter where you go, love is expressed through the food that is shared with loved ones. Despite the difficulties that exist this year, I hope that you can enjoy your Valentine's Day, in Arabic, with the one you love.
1 lb ground beef
¾ tbsp salt
½ tbsp ground cumin
¼ tbsp ground cinnamon
¼ tbsp ground allspice
½ tbsp red pepper flakes
2 tbsp red pepper flakes
½ bunch of parsley chopped
Step by Step Instructions
Step 1
Mix all the ingredients in a large bowl until well incorporated.
Step 2
Divide the mixture into fist sized balls.
Step 3
Either flatten and make into burgers, or place the meat on skewers.
Step 4
Bake at 400ºF for 20 minutes or until desired meat temperature is reached.
Flourless Chocolate Cake Recipe
8 eggs
1 lbs semisweet chocolate, chopped
2 sticks unsalted butter, cut into pieces
1 tbsp cardamom (optional)
Step by Step Instructions
Step 1
Preheat the oven to 325ºF.
Step 2
Grease an 8 inch springform pan and line the bottom with parchment paper.
Step 3
Cover the outside of the pan with aluminum foil just to the top of the pan.
Step 4
Which the butter and chocolate together.
Step 5
Whip the eggs and cardamom (if using) in a stand mixer until frothy (about 5 minutes).
Step 6
Fold in a ⅓ of the egg mixture, slowly, while trying to keep as much air in the mix.
Step 7
Fold in the next ⅓ until just folded in and finally the remaining amount of egg mixture.
Step 8
Pour the mixture into the springform pan, and place in a deep pan.
Step 9
Add boiling water up to the middle of the springform pan.
Step 10
Place in the oven, and bake for about 25 minutes, it will still jiggle a little like Jello.
Step 11
Remove from the oven, and water bath.
Step 12
Allow the cake to cool to room temperature.
Step 13
Cover and refrigerate overnight.
Step 14
Allow the cake to sit at room temperature for 30 minutes, and then remove from the springform.
Step 15
Serve the cake with ice cream at room temperature.