Eco-Friendly Coffee Summer Travel Gift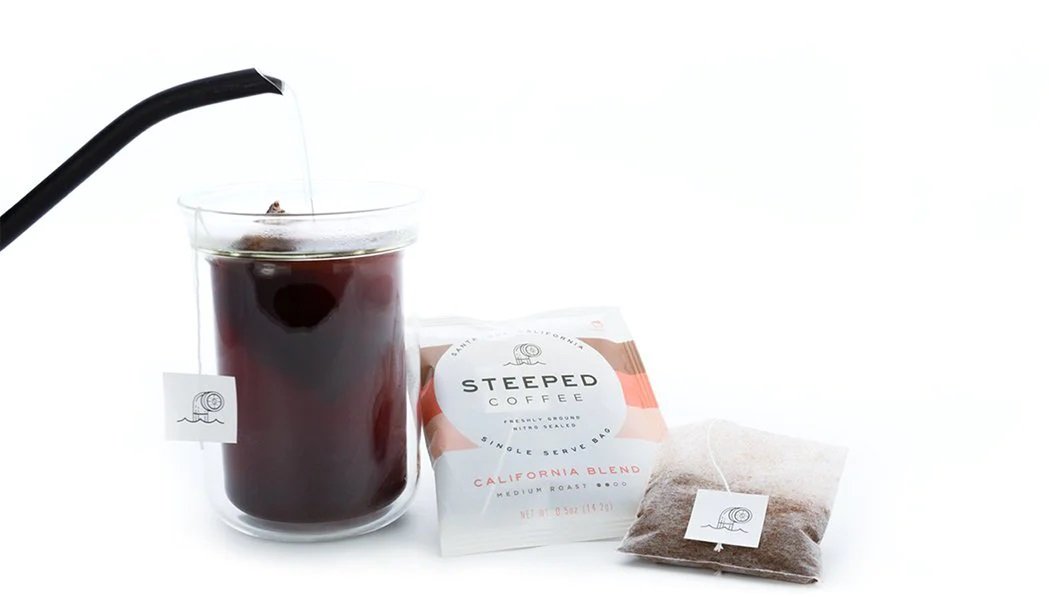 C
hances are you have someone in your life who's a serious coffee drinker. Wouldn't it be nice to make them happy by introducing them to the newest trend in specialty coffee?
For thoughtful gift ideas that check all the boxes, look no further than Steeped Coffee. The innovative startup is committed to premium coffee, convenience, and environmental stewardship in equal measure. So, when you introduce the coffee lovers in your life to Steeped, it's a win-win for them and the planet. And, in an effort to fight hunger in America, the coffee company has launched its Packs for Good program, committing 20% of all sales to Feeding America for hunger relief.
What sets Steeped Coffee apart is its proprietary brewing method that does not require machines or brewing equipment, made much like tea. The coffee comes in single-serve bags that are nitro-sealed to ensure absolute freshness. It's a uniquely "unplugged" coffee experience, from the award-winning packaging made using compostable and renewable materials to the non-GMO filters. All it takes to brew a perfect cup is hot water and a few minutes, and at the end of the day, there are no wasteful plastic pods accumulating in waterways or landfills.
Best of all, each Steeped Pack contains hand-roasted, ethically sourced, Direct Trade coffee that's precision ground to showcase the distinctive flavor profile of every crafted blend. Whether you're looking for light, medium, dark, French roast, or even decaf, there's something for you.
So instead of racking your brain for the perfect gift, visit the Steeped website and make someone's day while also being eco-conscious! With plenty of one-of-a-kind items, it's the simplest way to give the gift of Coffee without Compromise this holiday season. Here are 5 summer gifts for the coffee lover in your life.
Start with a vessel they'll love and fill it with packs of Steeped Coffee. Selections include the ceramic Steeped Diner Mug (perfect for homebodies) or the Steeped Miir Insulated Camp Mug (for the adventurous type).
A great way for newcomers to discover the roast that suits them best, the Steeped Lineup includes five alluring blends ranging from Light, Medium, Dark, and French Roasts to the Swiss Water Processed Decaf.
What could be more convenient? They can choose their favorite roast and have it delivered straight to their doorstep as often as they like with the ultimate flexibility to switch roasts or pause their subscription at any time.
This indulgent gift has everything they need to make the perfect cup: a "smart" electric kettle or elegant stove-top kettle, a Steeped Coffee Subscription, and two high-end mugs.
Experience coffee like never before with this set of two double wall tasting glasses. The flared lip delivers coffee to your entire palate in order to taste the full spectrum of coffee flavors.
These Fellow double wall tasting glasses are cool to look at and cool to the touch, even while you're drinking your hot cup of Steeped Coffee.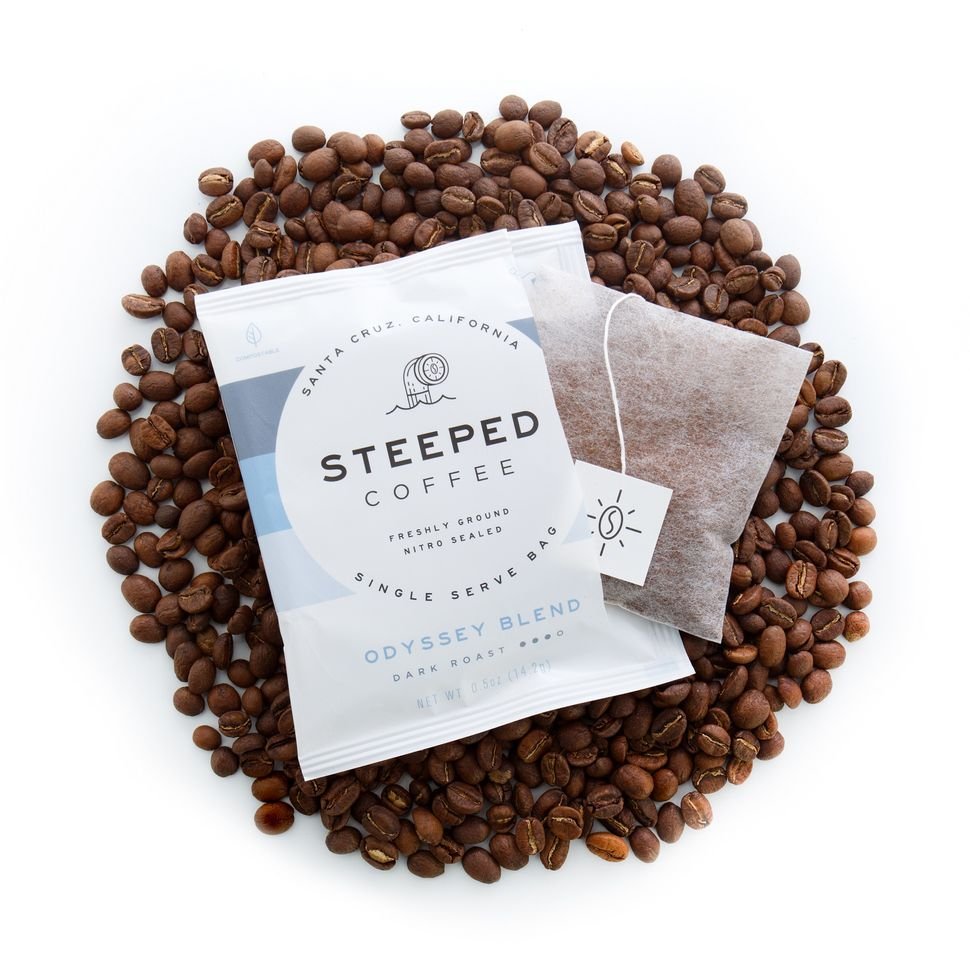 Celebrate with Steeped Coffee, or kick it up a notch with these spike coffee recipes.
Recipes:
Cinnamon Whiskey Coffee Cocatail
INGREDIENTS
1 oz cinnamon whiskey
6 oz cols brew Steeped Coffee
2 oz milk
INSTRUCTIONS
Add whiskey, cold brew coffee, and milk into a glass full of ice. Stir and Enjoy!
Hot White Russian Cocktail
Make yourself a cup of hot Steeped Coffee, toss in a shot of Kahlua and a half shot of Vodka. Drizzle in some warm cream, give it a stir, and sit back and enjoy.