Mother Earth, I Love You!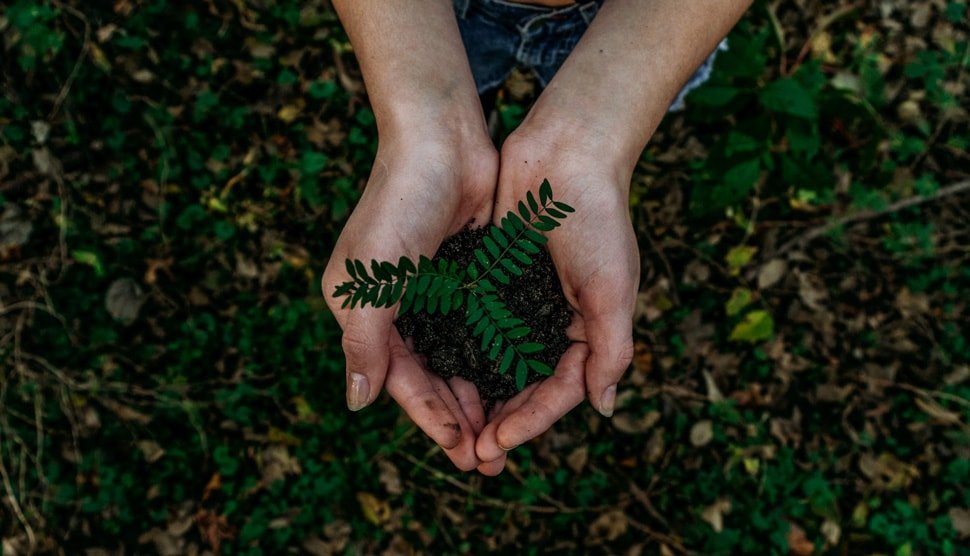 Icebergs are melting, the earth's temperature is rising, teen activist Greta Thunberg is yelling—it's no wonder this year's Earth Day theme is climate action. The annual call-to-action event, which celebrates its 50th year today, is expected to activate at least a billion people worldwide.
In the months before the COVID19 pandemic, immensely destructive Australian wildfires created an impassioned movement of climate change activism. Many celebrities used their platform to raise significant monetary donations, asking fans to contribute and be more eco-conscious.
Said Jenna Dewan, (who is part Lebanese) on her Twitter: "Mother Earth, I love you. I respect you. I hear you… We all need to do better 🙏🏻❤️🌎 #earthday."
This past awards season, Hollywood also followed suit, with The Golden Globes, Critics Choice and SAG Awards all offering vegan menus. The Governors Ball after the Oscars party was largely (70 per cent) plant-based.
These events are also an opportunity for celebs to wear beautiful couture, which are often designed by Middle Eastern fashion designers.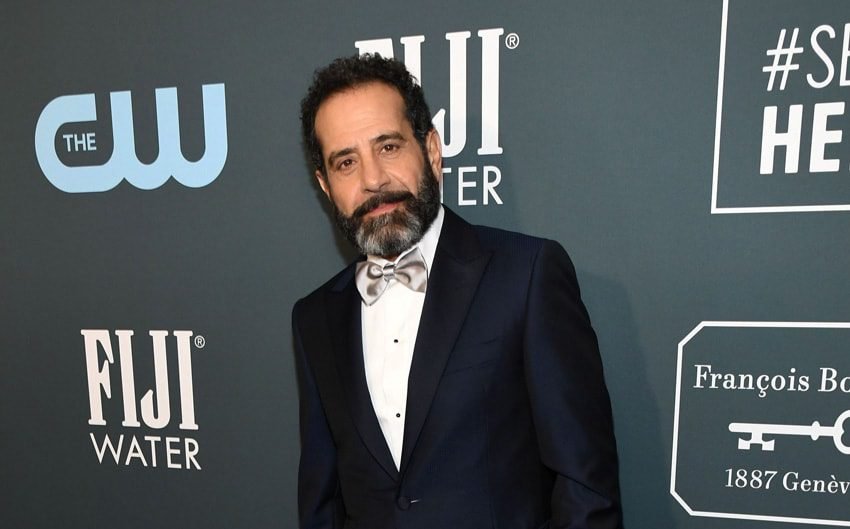 Tony Shaloub (Amazon's The Marvelous Mrs. Maisel)
Was at the awards event too, talking with journalists about the popularity of his series, which tells the story of Jewish families in New York. Many years ago, Shaloub narrated "Going Green: Every Home an Eco-Home."
Alo Magazine's Susan Hornik talked with celebrities about what they are doing to reduce their carbon footprint and live a more sustainable life.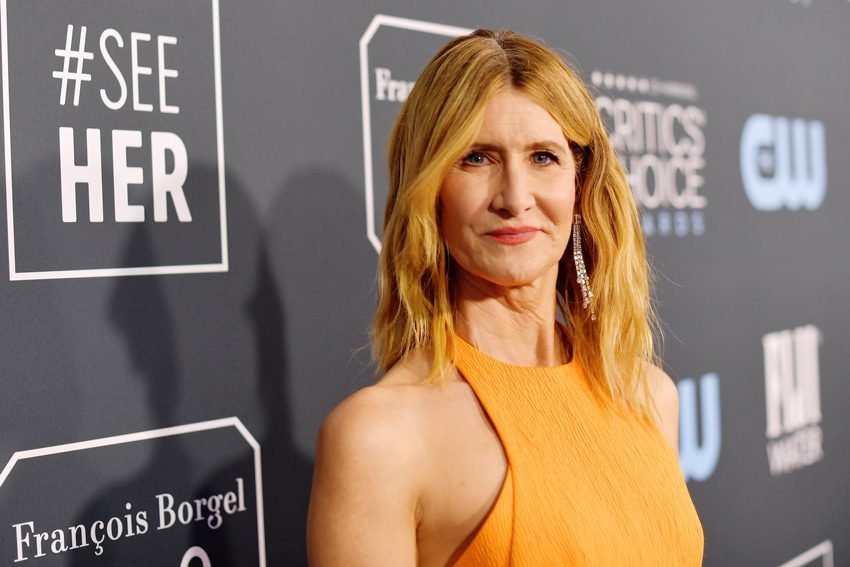 Laura Dern (HBO's Big Little Lies; Marriage Story)
The small steps I have taken don't seem to matter enough. I have been very involved with Oceana and the NRDC (National Resources Defense Council) for a very long time. Currently, I am working more specifically, with the state of California, really focusing on regenerative farming and the pesticide use in our state… I am hopeful that California will make some real strides. This country uses a great number of neurotoxins that are causing horrific disease amongst adults and children. That's a primary focus.
Rachel Brosnahan (Amazon's The Marvelous Mrs. Maisel)
"I take a recycable water bottle, especially to the airport, I try to always have a reusable bag on me, so I don't have to use plastic bags. Or if I do have to use them, I save them and try to reuse them. I recycle religiously, I am conscious about reducing my meat consumption, I take the subway.
Lucy Hale (The CW's Katy Keene)
"You know what I've done? No more plastic! I saw a horrific photo of an ocean with miles and miles of plastic. We don't realize that plastic literally can't go anywhere; it's not biodegradable. I am using reusable water bottles and no straws. I definitely want to make my home eco-friendly too, that's a goal for me. I think if we all do our part we can make a difference,"
Me and my friend, Luke Cook (Chilling Adventures of Sabrina) just did a go fund me fundraiser for the Australian bush fires, and we ended up raising $30,000. We told fans we would do a video and said hi to them if they donate."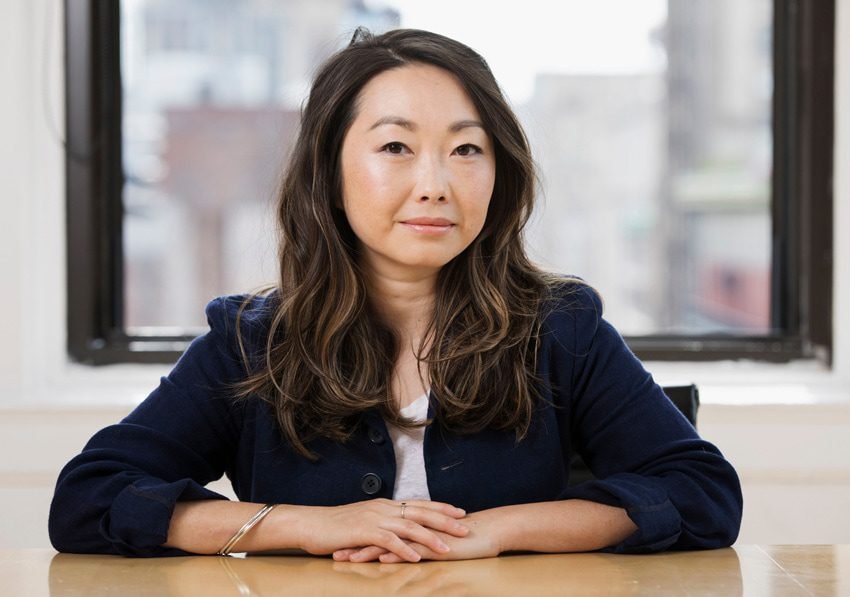 Lulu Wang (executive producer, The Farewell)
Something that I have noticed is the amount of waste we have in this industry. The way that we are doing styling, the way that we get things sent back and forth, with so much material, so much energy is used. That's something that I really try to be aware of in terms of working with sustainable designers, trying to minimize the extra-ness of it all.
I always recycle, I think that it's very very important, we all have to do it, but at the same time, it's not enough. I gotta get a new car soon, and so, trying to figure out what the best choices are. I have not made a decision yet, because I heard that with electric cars, there are other issues, in terms of recycling the battery.
To me, the frustrating thing is, it feels like if you do one thing, the thing to offset it you end up finding out is equally as bad. I think it important to not pat ourselves on the back for whatever we do. And to keep asking questions.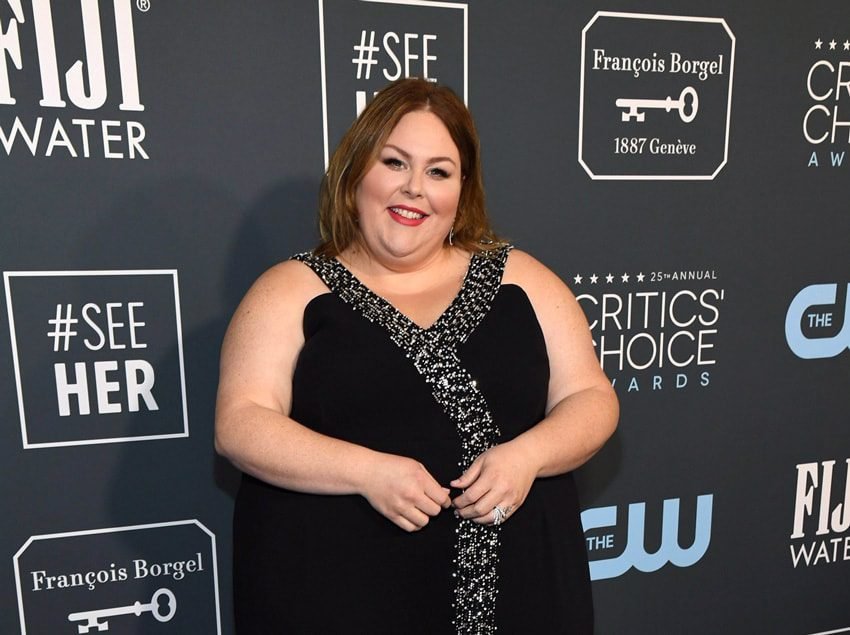 Chrissy Metz (NBC's This is Us)
I recently got an electric car, I have stopped eating meat and am now a vegan. These are the small ways we can all contribute, but it makes huge differences. If we all use our platform to reach out to the masses, it will matter. This is a very serious, timely issue, not a made up Hollywood story. We can hopefully fix this and save our planet.
Our Lady J (executive producer, F/X's Pose)
I think one of the things we can be conscious of is how often we order online; if we order less frequently, we would include more items in our orders. There would  be less cars transporting items, less boxes being used, that's one small thing you can do. On set, we don't have water bottles, everyone has to reuse their bottles or bring their mugs from home.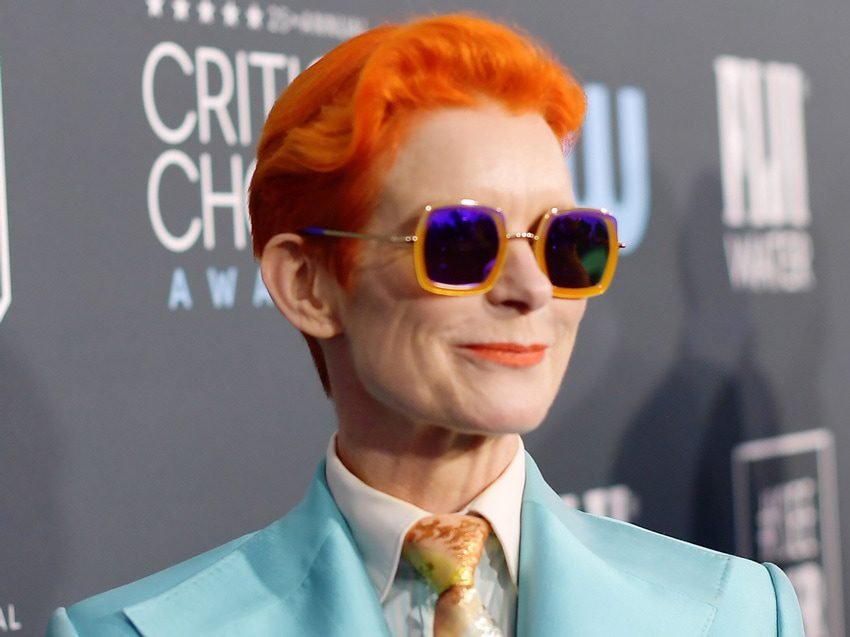 Sandy Powell (veteran costume designer, Netflix's The Irishman)
I am recycling the outfit I wore four years ago at the Bafta's. I'm not going to spend any more money for one occasion when I have a perfectly good one at home!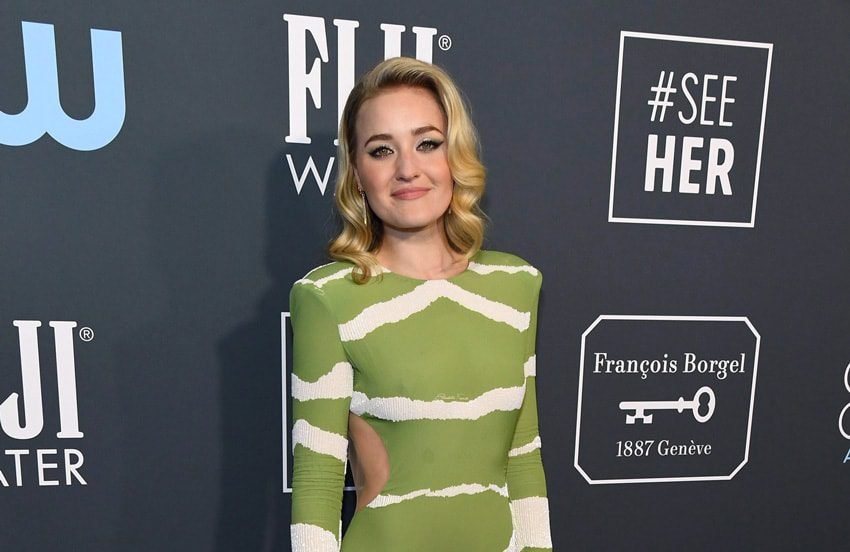 A J Michalka (ABC's Schooled; Netflix's She-Ra and The Princesses of Power)  
I have to say, Greta is such an inspiration and really impactful, especially in terms of where her knowledge is. She knows so much at such a young age. For me, that's put a lot of focus on recycling, really keeping in mind exactly what I'm composting, the kind of car I am driving, etc. And also, just the way I live my life indoors, whether it's not running the a/c or the heater as much. Being more cognizant of the energy that's being used.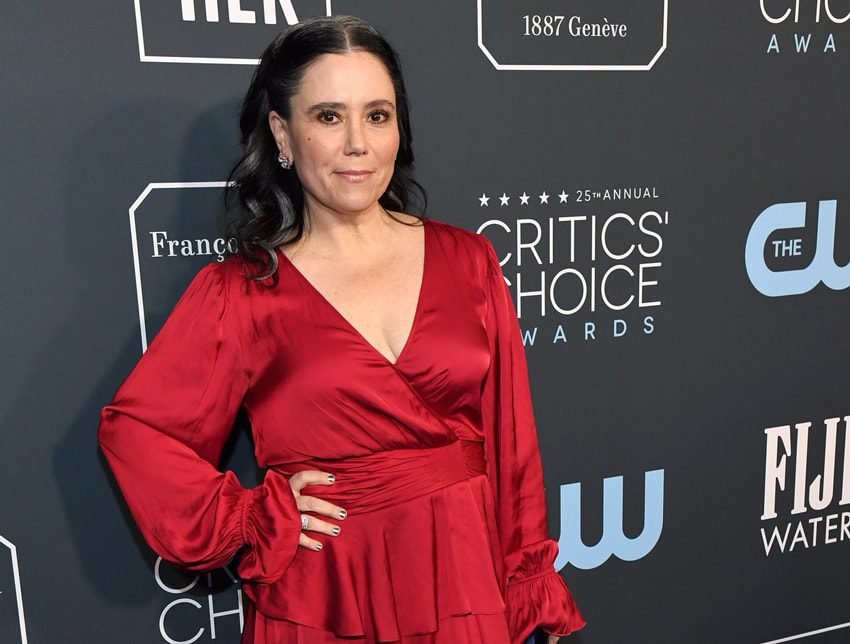 Alex Borstein (FOX's Family Guy; Amazon's The Marvelous Mrs. Maisel)
I do what I can. I recycle, my kids and I use permanent water bottles. We try not to buy a lot of clothing. It's very difficult to buy sustainable; we try to reduce our carbon footprint, by donating and eliminating items. Probably doing more harm than help!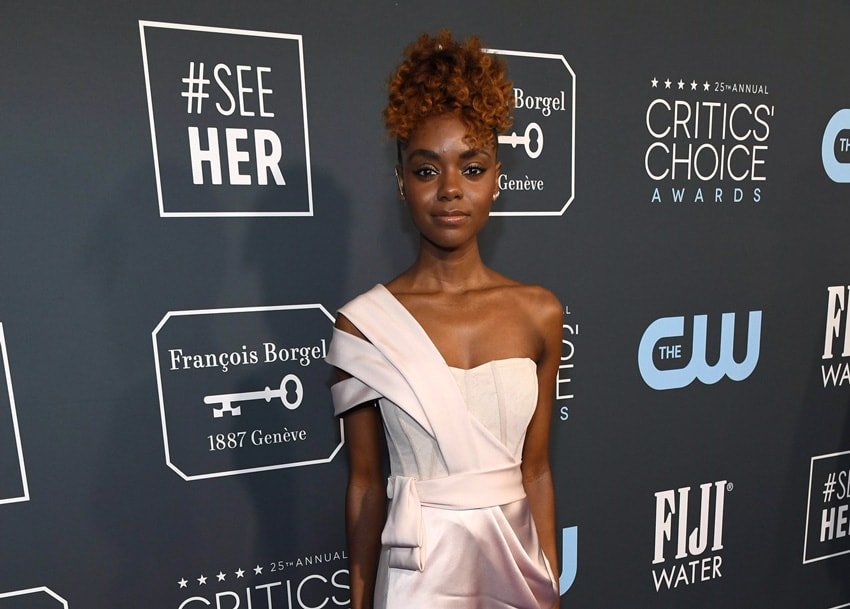 Ashleigh Murray (The CW's Katy Keene)
"The thing that I am most conscious of honestly, is my waste. Even when I am buying things now, I am so conscious of, 'oh, that's in a plastic bottle.' 'Can I recycle it?' I am even conscious of the fact that the building that I live in is really nice and brand new, but there is no composting there.
I would like to be able to separate my garbage from just food waste, and then whatever I can compost p, as well as things that I can actually recycle. It's very obvious how difficult that is, in how it is easy for us as humans to just only think about what concerns just the individual as opposed to everyone as a whole.
So I am very very conscious of the things that I consume now. I try not to buy things unless I know I really need them. And how i can dispose of them properly, so it's not just adding to the massive piles that we already have.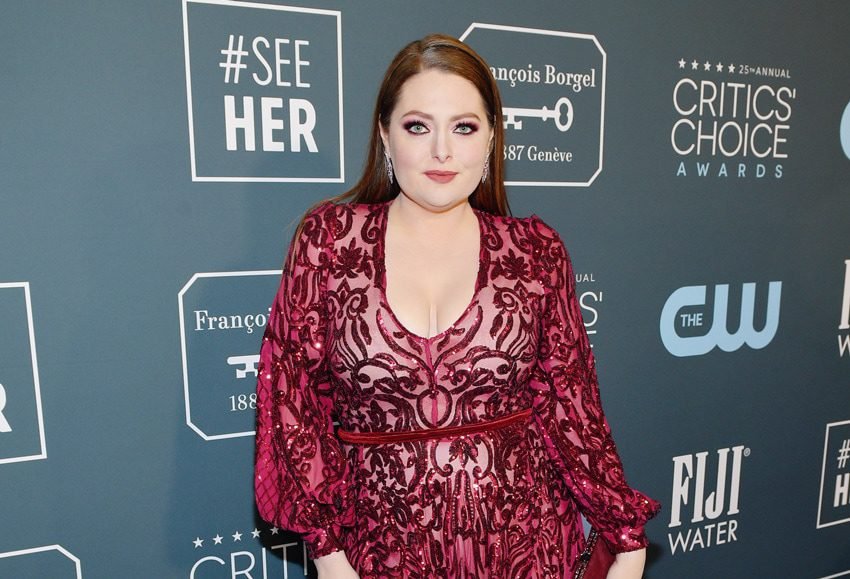 Lauren Ash (NBC's Superstore; Netflix's She-Ra and The Princesses of Power)
I am not a huge meat eater, I was a vegetarian for many, many years. And at the Golden Globes, Joaquin Phoenix talked about how this greatly affects climate change.
I think it's really important to remember that meat-based diets do not just run into problems healthwise, but that it is also a huge contributor into pollution and what causes climate change. And what we are seeing happening in Australia is beyond heartbreaking.
Primarily, I don't wear a lot of leather. I have a pair of Doc Martin Boots you can see me walking around in them in my Instagram. They are completely vegan, I love them! I think it's the way to be.