Roll out the red carpet for Los Angeles' new Academy Museum
The movie capital of the world is finally getting the museum it deserves.
The Academy Museum of Motion Pictures is set to open in December 2020, packed with otherworldly cinema magic. The museum's collection spans pre-cinema (flip books and lumigraphs) right up to an operational zoetrope depicting sculptures from the movie Toy Story.
Located at Wilshire and Fairfax Boulevards in Los Angeles, the museum will be housed in the renovated and expanded May Company built in 1939 (now termed the Saban Building). A distinctive spherical addition is rising to the north with expansive views of the Hollywood Hills. The location is a significant addition to the Miracle Mile cultural hub –– which includes the Los Angeles County Museum of Art, the Petersen Automotive Museum, the La Brea Tar Pits & Museum and the Craft Contemporary.
There's no place like home
Yes, the Academy Museum will include Dorothy's ruby slippers from the 1939 The Wizard of Oz (along with a munchkin jacket) –– and near endless other memorabilia.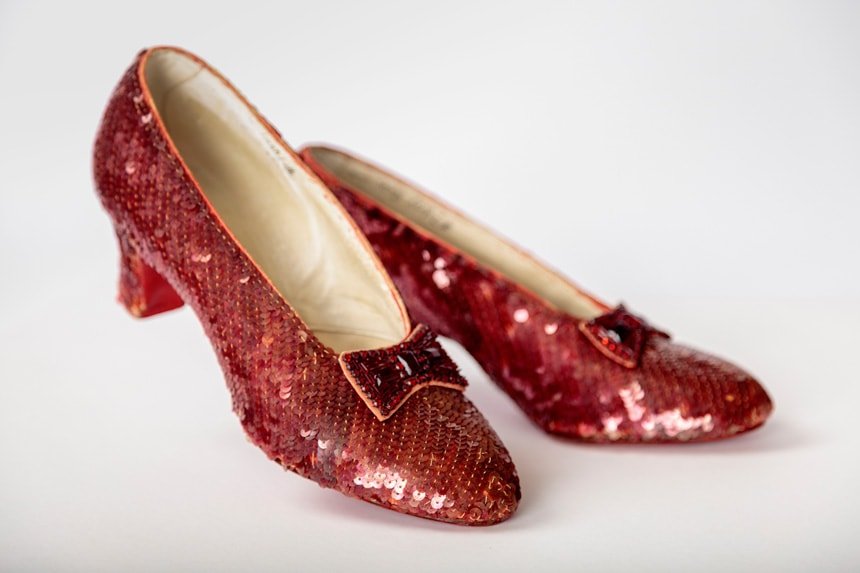 Categories include motion picture technology, costume design, production design, makeup and hairstyling, and promotional materials. Other history-related objects and technology will be tapped from the vast collection of the Academy of Motion Picture Arts and Sciences.
The essential numbers: 12 million photographs; 190,000 film and video assets; 80,000 screenplays; 61,000 posters; and 104,000 pieces of production art.
Special collections from movie stars will also comprise a significant holding: about 1,600 collections from such film legends as Cary Grant, Katharine Hepburn, Alfred Hitchcock, and John Huston.
The museum's collections are vast
Here's a sampling of what to expect when the red carpet rolls out late this year for one of the world's most anticipated –– and long overdue –– new museums:
MOTION PICTURE TECHNOLOGY
The collection includes examples of pre-cinema devices; early and modern motion-picture cameras and projectors; sound, editing and lighting equipment; and other landmark inventions that have advanced the art of filmmaking arts. A few highlights include: 
Mary Pickford's Bell & Howell 2709 motion-picture camera
A Lumigraph created by Oskar Fischinger and original artwork, flip books, etc.
The original Steadicam, created by Garrett Brown and first used to film Bound for Glory (1976), and two of Brown's Steadicam prototypes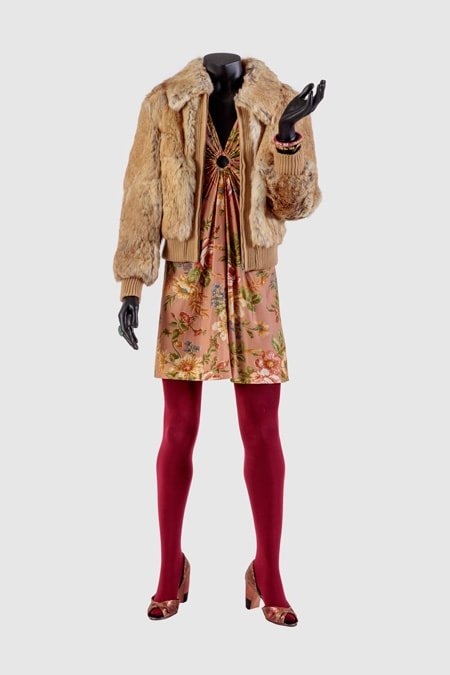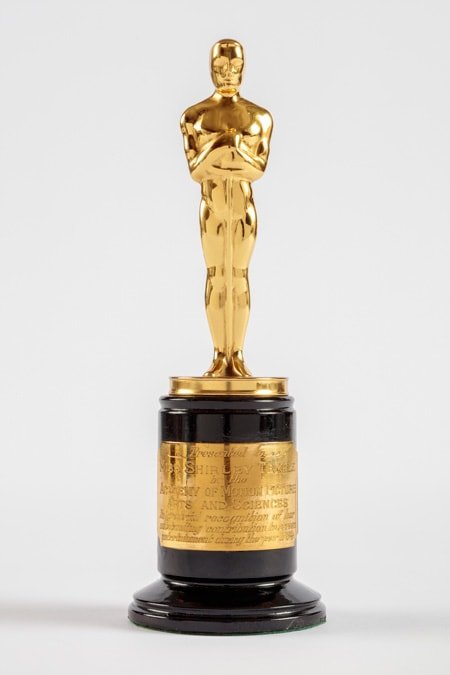 COSTUME DESIGN
Costume design is represented by a range of wardrobe items created for films spanning the silent era to the present, from dramas, musicals, and comedies to historical epics and science-fiction films. Key pieces include:
A taupe corduroy ensemble worn by Mary Pickford in Little Lord Fauntleroy (1921)
The headdress worn by Greta Garbo in Mata Hari (1931), designed by Adrian
Dorothy's ruby slippers and a munchkin soldier's jacket from The Wizard of Oz (1939), both conceived by Adrian
A suit worn by Humphrey Bogart in The Big Sleep (1941)
The peacock-feathered dress worn by Leslie Caron in An American in Paris (1951), designed by Orry-Kelly
An iconic dress worn by Elizabeth Taylor in A Place in the Sun (1951), designed by Edith Head
A striped suit worn by Jack Nicholson in Chinatown (1974), designed by Anthea Sylbert
The complete blue warrior costume from Tron (1982), designed by Rosanna Norton and Elois Jenssen
Ensemble and accessories worn by Salma Hayek in Frida (2002), designed by Julie Weiss
Lavish costumes that appeared in The Cell (2000), The Fall (2006), Immortals (2011), and Mirror, Mirror (2012), all designed by Eiko Ishioka
An outfit worn by Jared Leto in Dallas Buyers Club (2013), conceived by Kurt and Bart, Inc.
PRODUCTION DESIGN
Production design objects include a wide variety of set and hand props, including screen-used weapons; set decoration items, matte paintings, set models, miniatures; and motion-picture creatures, animatronics, models, puppets, and maquettes. Highlights include:
Original, screen-used doors to Rick's Café Américain from Casablanca (1942)
Stone tablet props from The Ten Commandments (1956)
Dagger from Ben Hur (1959)
Set decoration items from Norman Bates's home in Psycho (1960)
Scepter from Cleopatra (1963)
Aries 1B spaceship model from 2001: A Space Odyssey (1968)
The only surviving full-size shark model cast from the original mold used on Jaws (1975)
Creature headpiece from Alien (1979), designed by H. R. Giger
The landmark "Change-O" head for the transformation sequences in American Werewolf in London (1981), conceived by Rick Baker
Gorilla hand armature with hydraulics from King Kong (1976)
Jack Skellington puppet heads from The Nightmare Before Christmas (1992) and James and the Giant Peach (1996)
Animatronic General Otmin head and companion character costume from The Chronicles of Narnia: The Lion, the Witch, and the Wardrobe (2005)
The Parisian train station clock from Hugo (2011), designed by Dante Ferretti
MAKEUP AND HAIRSTYLING
Makeup and hairstyling objects span a range of realistic and fantasy makeups, and include face appliances, makeup busts, life masks, wigs, and makeup cases owned and used by prominent performers and makeup artists. Some highlights include:
The iconic wig, hat, makeup bag, and stage makeup used by Harpo Marx throughout his stage career and later work in television and film)
Gorilla soldier head from Planet of the Apes (1968)
Makeup artist William Tuttle's makeup kit and chair
Set decoration items from Norman Bates's home in Psycho (1960)
Makeup and special-effects artist Dick Smith's makeup kits, liquid makeup, and molds used on films such as The Godfather (1972), The Exorcist (1973), and Deer Hunter (1978)
Life masks of Grace Kelly and Clark Gable
PROMOTIONAL MATERIALS AND MEMORABILIA
Marketing and promotional materials are generated by film distributors and others for in-theater publicity purposes, industry use, and for the general public. These may be objects tied to the launch of specific films or honoring the enduring appeal of a beloved star, or highly sought-after collectibles generated around a popular film franchise. Some examples include:
A Gone with the Wind embroidery kit (1939)
Promotional suitcase press kit from Home Alone (1990)
Standees for such films as Superman (1978) and Shrek (2001)
AWARDS
The Academy holds an impressive collection of Academy Award statuettes that have been donated back to the Academy by Oscar winners and their heirs. These statuettes represent all nine decades of Academy Awards history and the broad range of filmmaking craft and film formats recognized by the Academy annually