Heavenly Kosher

This is the first in a series of dining getaways across the Golden State.
The next great dining destination is just down the 101 Freeway, perfectly centered between downtown Los Angeles and Santa Barbara: Oxnard.
Ok, so where am I? I am stuck in my Cohiba-soaked loft overlooking the hustle of the City of Angels. Crumpled sheets of typewriter paper building in the trashcan. Another assignment staring me down; one that is notoriously close to deadline with only a few days to come up with the promotion of the century.
When the going gets tough, the tough get away. Earlier in the week a colleague raved on-and-on about the inspiration derived from the secluded white-sand beaches and Victorian style Oxnard, California. Surely my friend jested as she recommended this romantic, young and relaxing place to get the ideas flowing. And yet there I was flowing down the highway with the Pacific Ocean to my left anxious to check-in to my beachfront hotel and hear the water serenade me.
I held a dinner reservation to the Tierra Sur At Herzog Wine Cellars, a highly-rated Zagat restaurant with the kosher wines and meals. When I pulled up to the complex centered in a converted industrial park that you might think was a small distribution center, I was not expecting the finest meal I had ever eaten.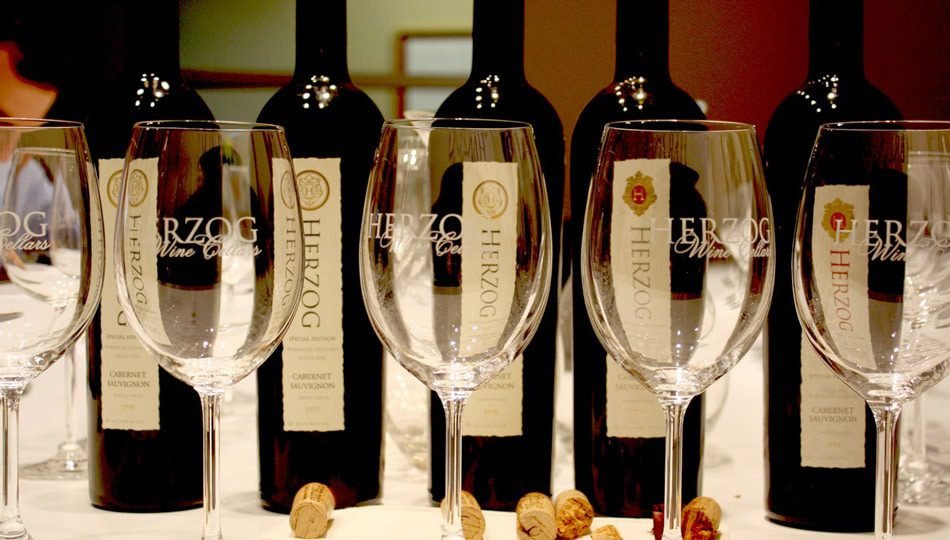 Now let's get this straight: I am no stranger to fine foods. I have dined at the finest restaurants on the planet—Noma in Copenhagen, OsteriaFrancescana in Modena, Italy and Eleven Madison Park in New York City—all ranked in the top 10 by Time Magazine. But nothing compares once you've tasted the chorizo lamb sausage on piadina flat bread with black olives, watercress, cherry tomato salad and zahtar dressing from Tierra Sur.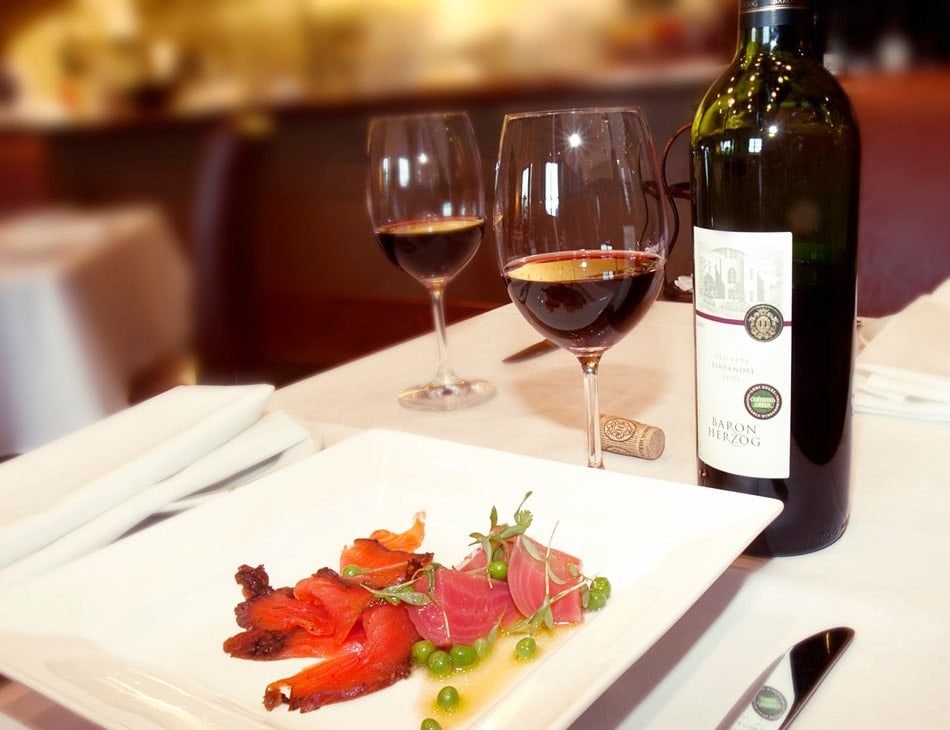 And that was just the start. 
We settled on the rib eye and the salmon.
The debate raged while we sipped our wine and awaited our entrées. I mean we could have ordered the Duo of Duck—a confit duck leg and seared duck breast with fennel-green garlic fritter,sautéed swiss chard and smoked tomato-bean ragout and red wine reduction from their wood burning grill after all. I mean why do we always go with the safe choice? Little did we know until dinner was served!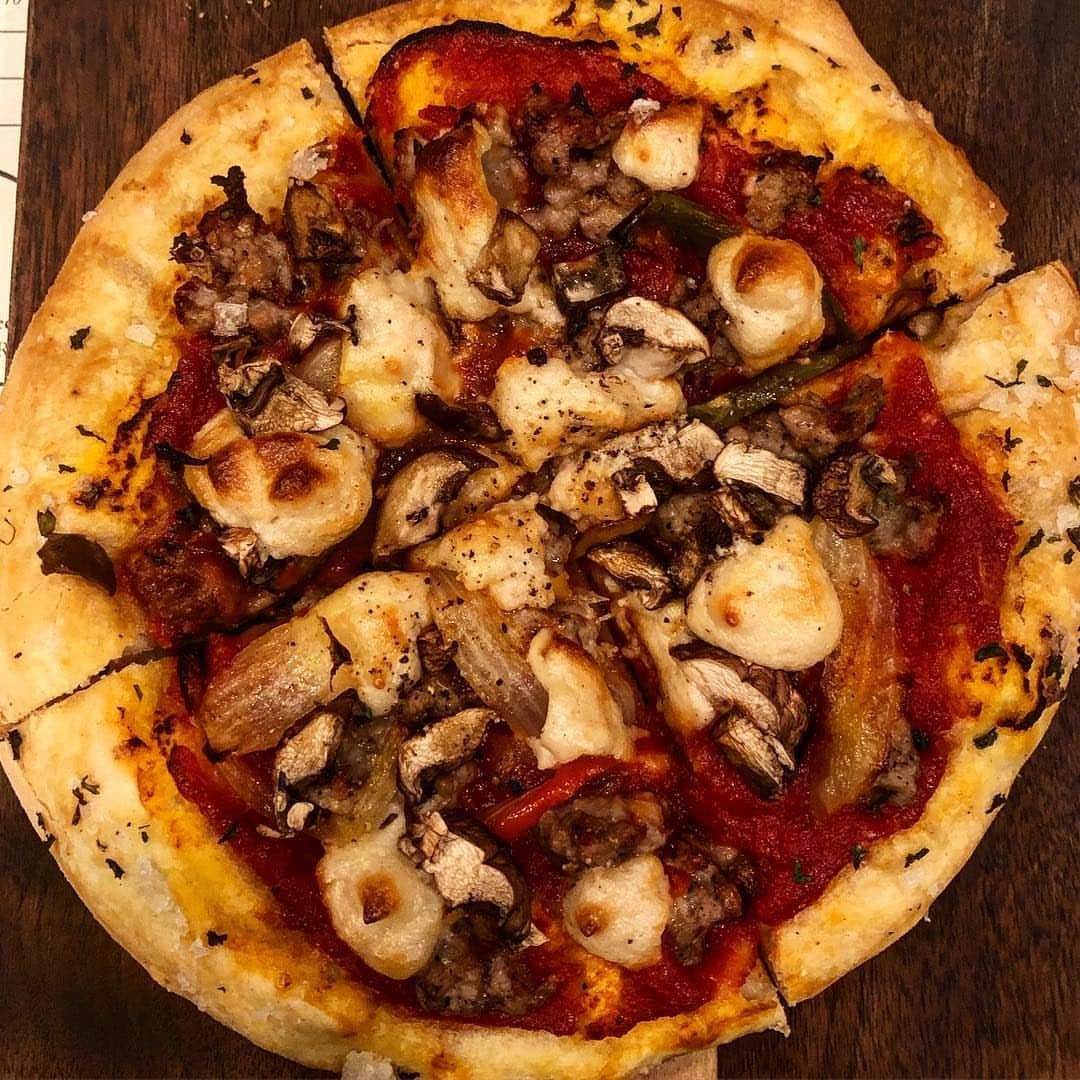 The salmon was a cauliflower potato tortilla Española, champagne leeks, mille erbe and real saffron that was fresher than any Kodiak bear could catch and paw deliver to you in the wild. And the rib eye? Well the rib eye? You mean the rib eye with a mustard demi, fried Yukon gold potatoes, sous vide abalone mushrooms, kale and roasted pearl onions? The rib eye was the best piece of meat I have ever tasted and maybe, will ever taste. I am forever ruined to the 100,000 places all over the world that offers rib eye on their menu.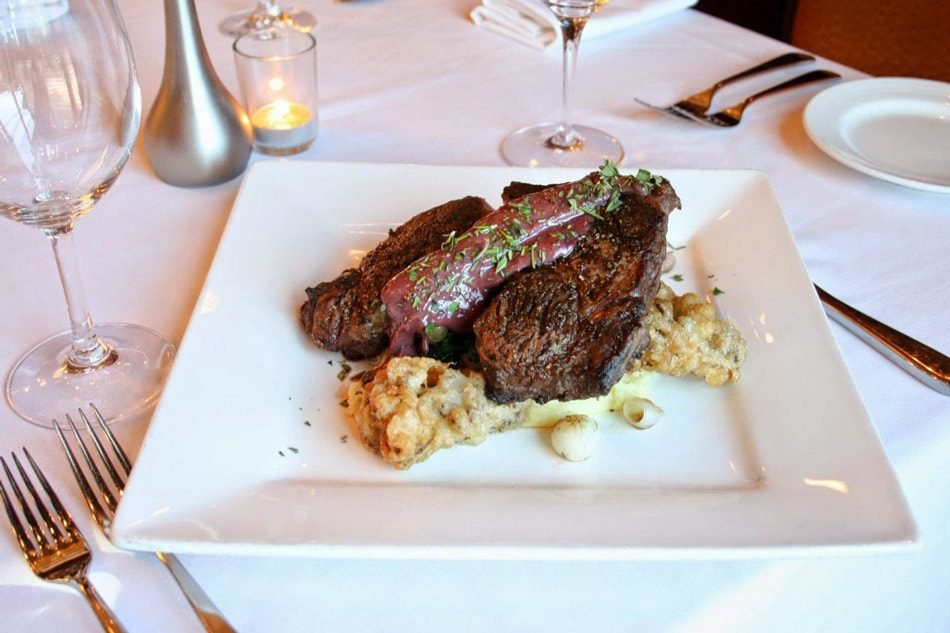 The Herzog Wine Cellars Limited Edition Prince Vineyard Petit Sirah was a lovely paring that I won't soon forget.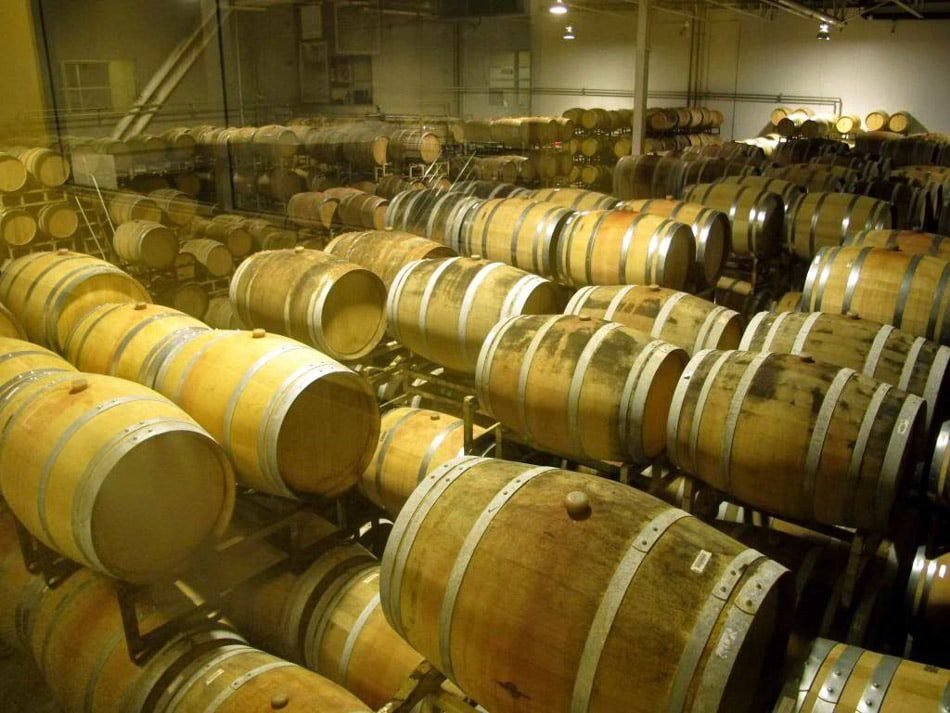 For dessert, the Gateud'Ariel, a flourless chocolate cake, was the easy choice, as was the Herzog Late Harvest Lodi Zinfandel that accompanied it. Back to the venue itself…
A couple hundred words ago, I alluded to the setting from the outside. No one would ever suspect the grandeur inside the wine cellars. It has a self-guided tour which gives you an insight on winemaking process with an artistic and historic feel. It's almost hypnotizing as you take in the aura of the countless barrels of wine waiting to be tapped, bottled and served with fine, mouth-watering bites of every kosher meal you could envison. It felt as if I was in the holy land, tasting organic and earthly treasures, salivating for more.
The meal itself was more than a dinner. It was a magic. While my intention was not really to impress my partner, but it easily did the trick as I received an "A+" for selecting a city that holds the highest culinary class in a fifty mile stretch.
Oxnard might be a small farm city for some, but its delicious organic agricultural appeal will make this a shy, sexy destination with the finest culinary experience you will ever have.
Tierra Sur At Herzog Wine Cellars
3201 Camino Del Sol
Oxnard, California 93030
(805) 983-1560
Where to stay:
Embassy Suites Mandalay Beach – Hotel & Resort
2101 Mandalay Beach Road
Oxnard, CA 93035
(805) 984-2500
Editor's Note:
Ask for a beachfront room. If it is not offered, wait for a weekend where it is available. The secluded white-sand beach is sure to please.