12 Summer Retreats Around the Country for a Crowd-Free Vacation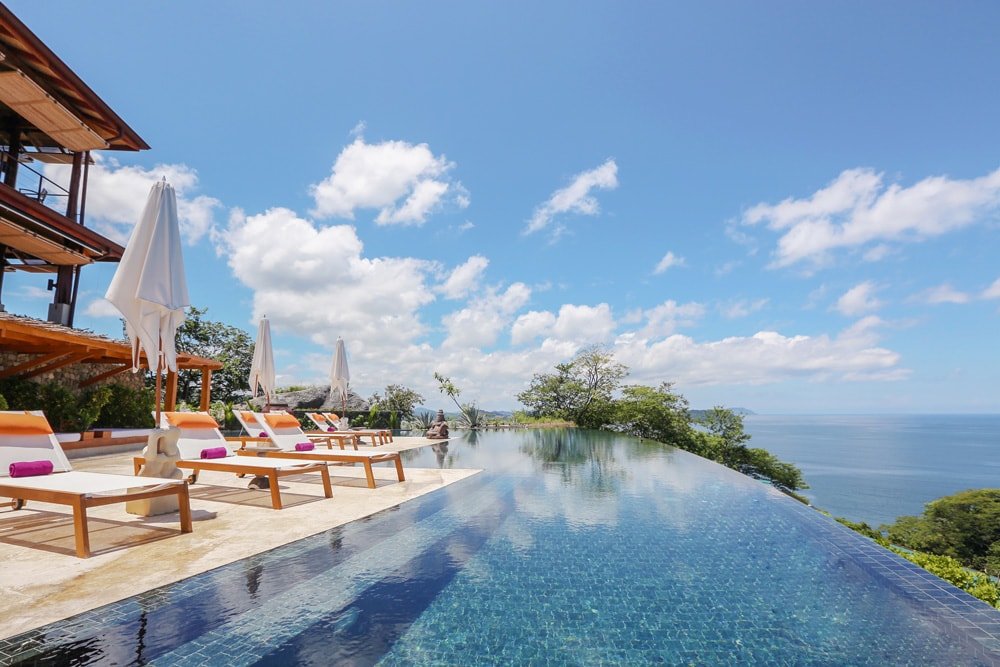 The urge to travel is likely hitting a lot of people right now, and there are ways to take precautions when flying and visiting our favorite hotels. For some, it may mean an increase in road trips. Others may prefer getting a way to a small resort or island where they are assured of privacy and isolation as much as possible. Airlines are introducing sweeping changes to their cleaning protocols, which is a welcome change.
Following the proper precautions, and any applicable government requirements, these are some of the scenic, low-key retreats that are open and welcoming travelers this summer and fall. You'll find minimal crowds and just the amount of space you need to kick back and relax. Should you want to isolate, you can, and if you want to enjoy a resort's facilities with ample precaution, you can do that, too. Where will you go first?
Northeast
♦ Lake House on Canandaigua, Finger Lakes, New York
The Lake House on Canandaigua is a convenient drive for many in the northeast and can even be reached by sea plane from New York's East River directly to the lake. Guests can spend as much (or as little) time with others as they wish. Activities on offer include boating, spending time in the spa, or practicing yoga or guided meditation by the shore. Its soon-to-open restaurant this fall will be a huge draw thanks to its chef-driven menu and cocktails prepared using herbs from the resort's garden.
photo credit Chris Churchill
♦ Twin Farms Vermont
This luxury resort and spa is the perfect mix of outdoor relaxation and living it up in style, all socially distanced, of course. Guests are assured of top-notch dining at Twin Farms in Vermont, as at all Relais & Chateaux properties (known for their focus on world-class dining). Rates here are all-inclusive with wine pairings and the option to dine in your room for any or all rooms should you wish. No extra charges for activities and gratuities either.
Accommodations run the gamut from the privacy of individual cottages or four rooms in a farmhouse to luxurious rooms in the main lodge. It's not only about eating delicious food here; there's biking, canoeing, fly fishing, hiking, tennis, and plenty of spa activities on the agenda.
Southeast
♦ Primland Resort
Nestled in Virginia's Blue Ridge Mountains, Primland is well-known for its natural beauty and rustic, yet luxurious, accommodations. Its three treehouses are the ultimate in communing with nature without giving up one drop of comfort. Guests can relax on the furnished patio in peace or explore the resort's many amenities including world-class dining and spa.
Its golf course has been ranked by GOLF magazine as one of the top 100 courses to play, and a long roster of other activities includes everything from skeet shooting to tree climbing and hiking.
♦ Barnsley Resort, Adairsville, Georgia
One hour's drive from Atlanta, this small-town estate is ideal for a retreat away from the crowds. Southern cuisine and hospitality are the name of the game here. Guests can choose from traditional rooms, manor-style accommodations, cottages, and private cabins and homes. There is plenty of space at pet-friendly Barnsley Resort to enjoy a vacation without feeling the crowds.
Visitors can practice their swing at the resort's Golf Performance Center and Fazio-designed championship, 18-hole golf course. Indoor and outdoor dining, shopping, a spa, and a seasonal pool are among the many activities onsite. There's even a new pizza oven at the resort's outdoor beer garden.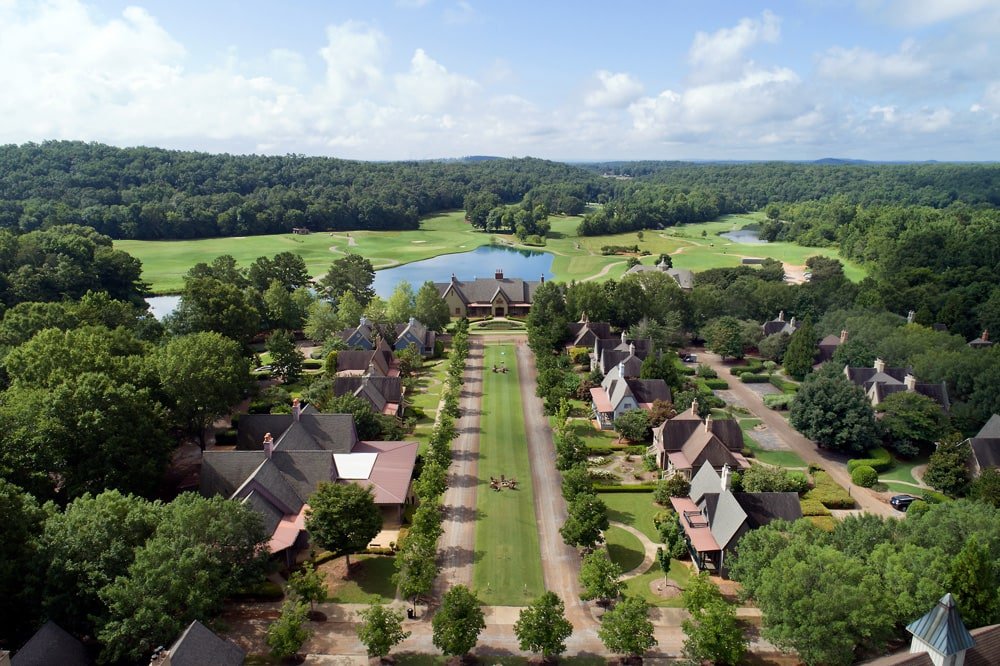 Midwest
♦ Big Cedar Lodge, Branson, Missouri
With so many activities focused on outdoor recreation, Big Cedar Lodge, which is 40 miles south of Springfield, Missouri and owned by Johnny Morris, the conservationist and founder of Bass Pro Shops, is a great drive destination for families and vacationing couples. With 43,000 acres surrounding Table Rock Lake, there is plenty of space for kayaking, fishing, boating, paddle boarding, or relaxing with a good book by the shore.
The resort features numerous lodge accommodations as well as cabins and cottages along the lake including its most exclusive, Jack's Cabin. It features two enormous patios overlooking the golf course for those that want to relax by themselves at the cabin. Dogwood Canyon Nature Park, a 10,000-acre nonprofit wildlife preserve, and top golf courses await in this family-friendly Ozarks destination, which is also close to holiday hot spot, Branson, Missouri.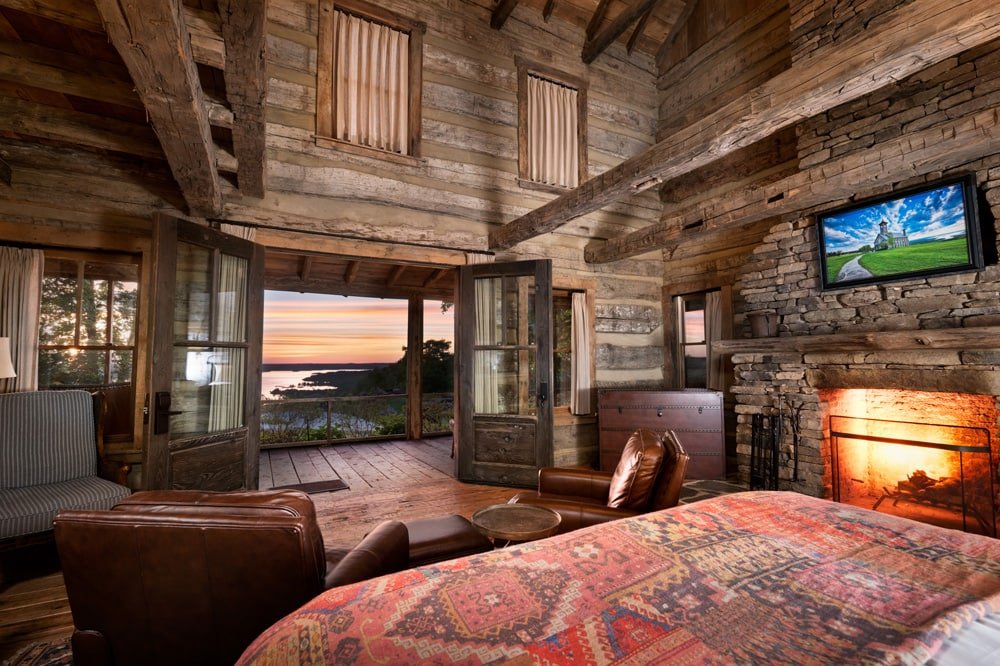 ♦ Grand Hotel Mackinac, Mackinac Island, Michigan
On Michigan's famed Mackinac Island, the legendary Grand Hotel Mackinac is open to its loyal clientele this summer. It's a family favorite, and even with added precautions, there is plenty to keep everyone happy and entertained. Masco Cottage is perfect for those that prefer not to interact much with other guests; it comes with a fully-stocked fridge and the option to have meals served in the cottage prepared by the resort's chef.
Facing the Straits of Mackinac, the resort is known to have the world's longest porch, complete with rocking chairs to enjoy the view. It's the kind of vacation where guests can relax on the water, go biking and horseback riding, or play in the pool during the day and dress for dinner at night. There's even an elegant afternoon tea enjoyed to the tunes of a live orchestra. It's an experience to remember.
The Caribbean
♦ Caerula Mar Club, South Andros Island, Bahamas
South Andros Island in the Bahamas is the ultimate in exclusivity as it's barely inhabited and exceptionally private. There isn't room for crowds on this island paradise, which is one of the more remote, outer islands of the Bahamas and less than 200 miles from Miami. At Caerula Mar Club, the intimate size is great for vacationing in privacy while enjoying the great outdoors. If the resort seems familiar to you, it's because it has been featured in an HGTV series, "Island of Bryan."
The Canadian owners came across the resort, which had been on the market and without guests for many years, while vacationing on the island. They decided to move their entire family, with four kids and a camera crew in tow, to the Bahamas to fix it up. These days, the luxury resort is ideal for property buyouts, business meetings, weddings, or couple that simply want to chill out away from the crowds. With only six villas and 18 Clubhouse suites, this is an ideal remote getaway.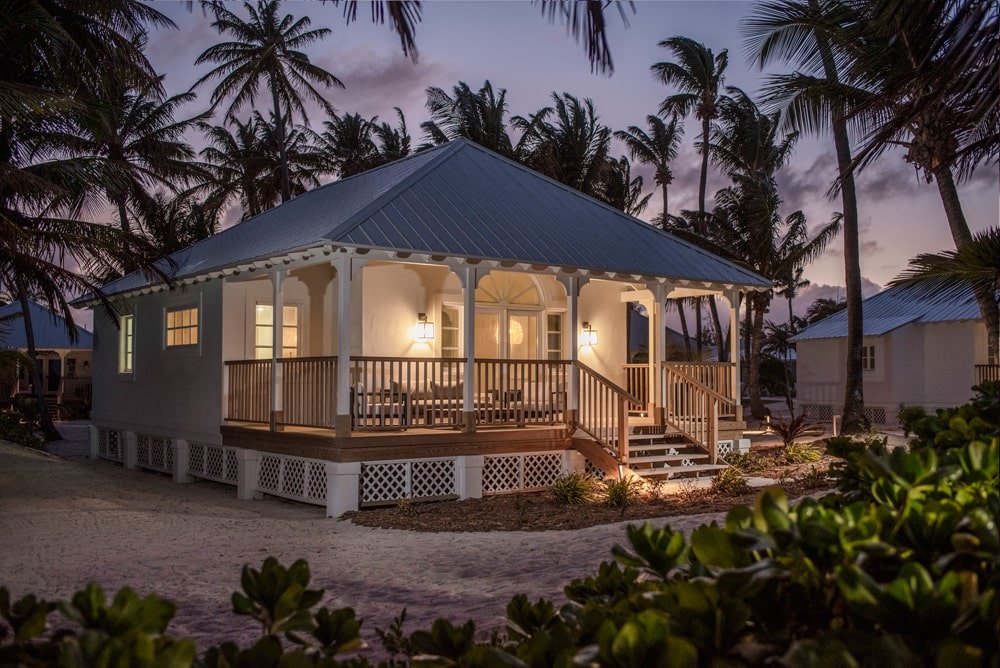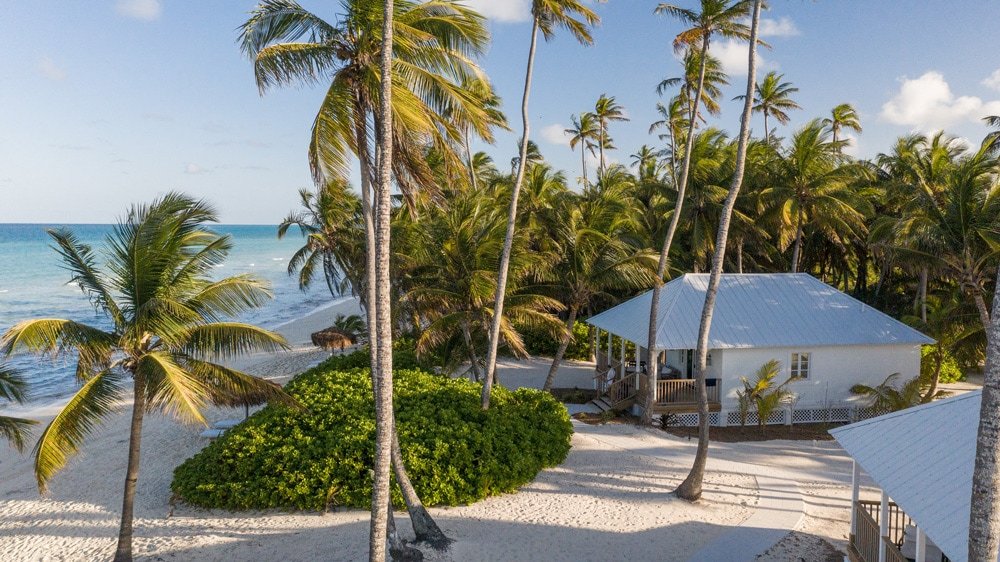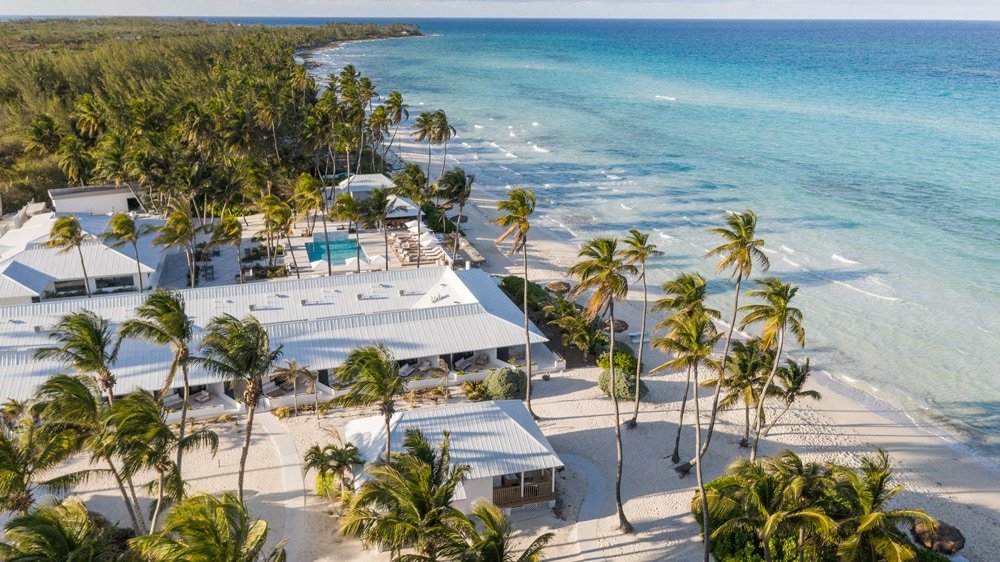 ♦ Wyndham Grand Rio Mar Golf & Beach Resort, Puerto Rico
Puerto Rico is the ideal vacation for those that don't want to leave the country, but are looking for some island vibes. No passport is required to visit Puerto Rico's Wyndham Grand Rio Mar Golf & Beach Resort. This resort is rather large with various swimming pools, beachfront sitting areas, a casino, and places to relax.
While it is the ideal spot for group events, there are plenty of places to stay secluded in your own little world. Beachfront and poolside cabanas can be closed off for exclusivity and come with dedicated service from staff including fruit plates and chilled water. This is a favorite family destination, but is especially popular with golfers.
According to DiscoverPuertoRico.com, all but one of its 18 golf courses have reopened for play at the moment. They are all public-access courses, and six of them are rated in the Top 50 in the Caribbean and Mexico in Golfweek's Best Courses You Can Play 2020 ranking.