Safer Outdoors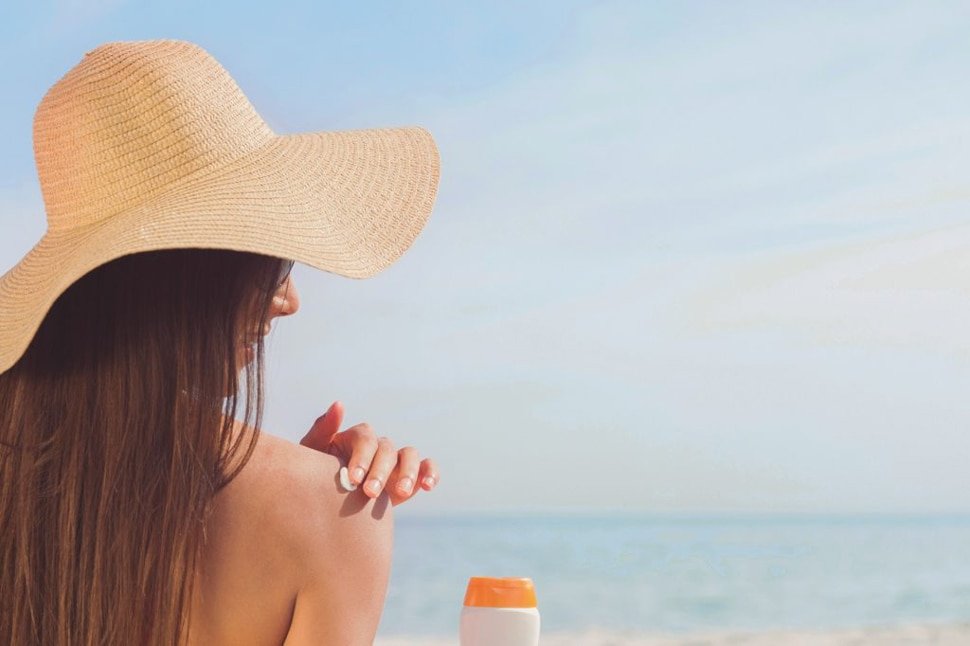 Come Out and Play With Our Favorite Sunscreens
A
fter months of quarantine and "safer at home" mandates, many of us are bursting at the bikini seams to get outdoors and bask in the sunshine. Even if you feel safer at inside at home, summer sun and its damaging UV rays are a threat regardless of personal choices.
Indoors or out, ultraviolet rays can cause skin cancer and premature phot-ageing.  While not a national mandate, the American Academy of Dermatology is launching its own safety campaign as we head outdoors amid relaxing shelter-in-place guidelines – #PracticeSafeSun, Part of this nationwide promotion is letting you in on a few simple, but sobering facts.
Skin cancer is the most common cancer in the United States.
Approximately 9,500 people in the U.S. are diagnosed with skin cancer daily.
Current estimates are that one in five Americans will develop skin cancer in their lifetime.
Nearly 20 Americans die from melanoma every day.
A survey also found that even though most Americans know sun protection is an important healthy habit (76%), only two in five say they regularly use sun protection.
Exposure to ultraviolet light — from the sun and indoor tanning devices — is the most preventable risk factor for skin cancer, including melanoma.
Even on cloudy days, up to 80% of the sun's harmful UV rays can reach your skin.
Everyone is at risk of skin cancer — regardless of age, gender or race.
Now that you know the risk, here is what you need to do. Apply an SPF 30 or higher anywhere not covered by clothing. Remember to reapply every two hours and after swimming or sweating. And if that is not reason enough to apply your SPF, the desire to maintain wrinkle-free skin should peak your concern. In fact, it's estimated that 90% of skin aging is due to the effects of the sun. Solar exposure causes proteins in our skin to deteriorate, leading to the loss of a youthful appearance over time.
A World of Choice
Choosing the right sunscreen can be challenging with a seemingly endless array of options, particularly the quandary between chemical and non-chemical sunscreens. Chemical formulations have been traditionally more effective and cosmetically appealing, however, the demand for clean and eco-conscious products has resulted in more effective organic options.
Protecting your skin and health does not mean sacrificing advanced anti-aging properties. Many current releases offer complete skin care benefits plus solar protection. End of lecture.
Below are our picks of the best cutting-edge sun care products to keep you safer outdoors.