These Snazzy Airport Amenities Will Have You Dreaming of a Long Layover When You Return to Travel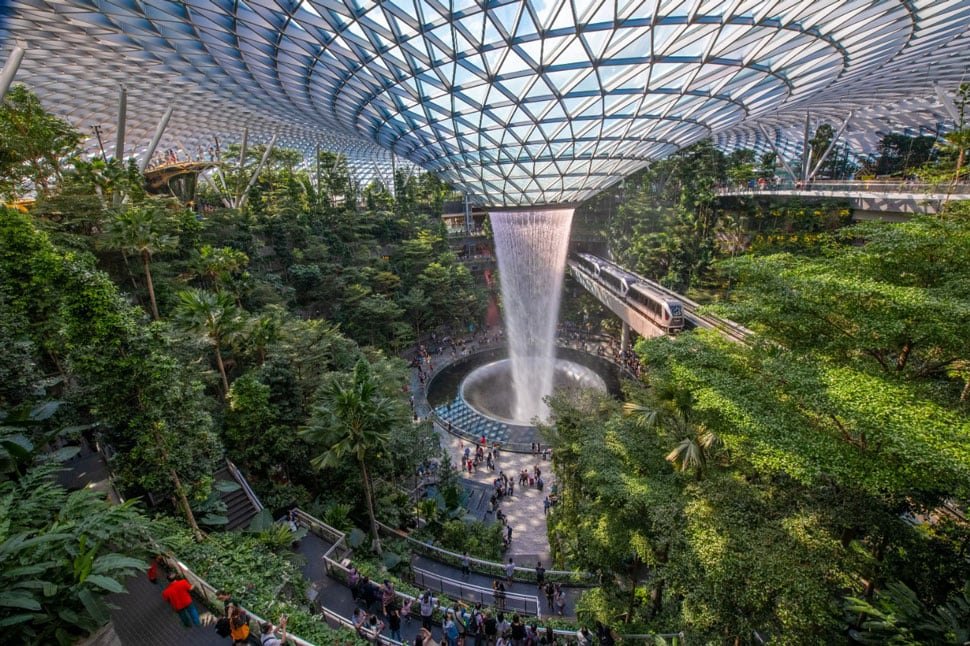 Travel looks different these days, and until there is a vaccine to combat Covid-19, many people are staying home. But, that doesn't slow wanderlust or interest in planning future travel and wondering what the experience will be like.
Pre-pandemic, several airports around the world had transformed their facilities into more than a place to catch a flight. Movie theaters, swimming pools, art galleries, and shopping malls turned airports into destinations of their own. They certainly can make a long connection something you actually cherish rather than dread.
Whenever you're ready to travel again, check out these airport amenities that can be a pleasant diversion from the normal airport experience. Many may be temporarily suspended at the moment, but when things improve, they will be ready and waiting for you.
The Americas
Pittsburgh International was a pioneer when it comes to creating airport shopping malls for American travelers with its AirMall promising street prices and variety inside the terminal. The airport was also a first in allowing non-flying passengers past the security checkpoint with myPITpass, which helps support the variety of in-airport stores. The program was so popular that other airports, like Seattle-Tacoma, have since followed.
If you're looking for a moment of Zen, several airports around the country have yoga rooms available for personal use. Among the busiest airports where the need for some meditation could be high include Dallas-Fort Worth and San Francisco.
Entertaining travelers between flights is a great way to elevate the travel experience. Live music is common in music city hubs like Austin and Nashville, but also a welcome diversion in other airports like Charlotte and Seattle-Tacoma.
Not many airports have outdoor space for you to catch a breath of fresh air after passing security. Not so in Honolulu where much of the airport has open-air walkways and a cultural garden with fountains, a variety of plants and flowers, and koi ponds.
Vancouver features an enormous aquarium in its airport housing more than 20,000 marine plants and animals as part of the Ocean Wise initiative.
Europe
Amsterdam Schiphol has long been a traveler favorite, which once included a casino that closed long before Covid-19, now has a satellite of the Rijksmuseum in the transit area. The famous Dutch art museum loans some of its work to the airport branch for visitors that cannot experience it downtown. Rotating works of art mean that frequent travelers always have something to enjoy. 
Manchester's airport in England has the Runway Visitor Park, a popular spot for plane spotting as well as taking tours of Concorde, which is permanently stored here. There are few airports around the world where you can tour a supersonic jet during a long connection between flights?
Helsinki's Vantaa airport would hardly be fully Finnish without saunas. The quintessential Finland experience, popular with local travelers as well as transit passengers, is available for free for Finnair and top oneworld alliance elite status members or for a fee for everyone else.
When flying from or through Munich, save time for the only airport brewery and beer garden in the world. Airbräu opened in 1999 and has been a traveler favorite ever since. Nearby, the large public square separating the two terminal buildings is often the site of festivals (especially during Oktoberfest) and a lively Christmas market with ice skating rink that draws both locals and travelers alike.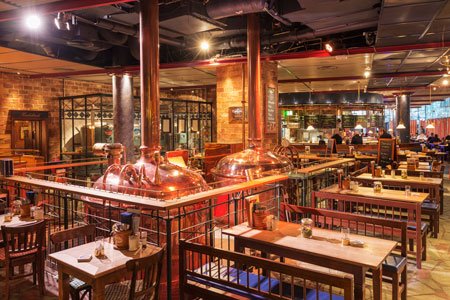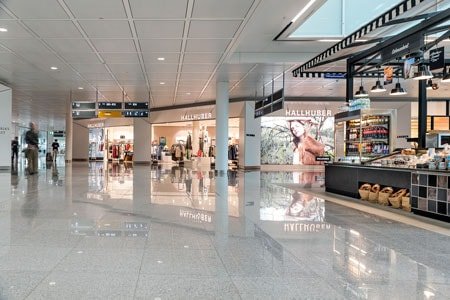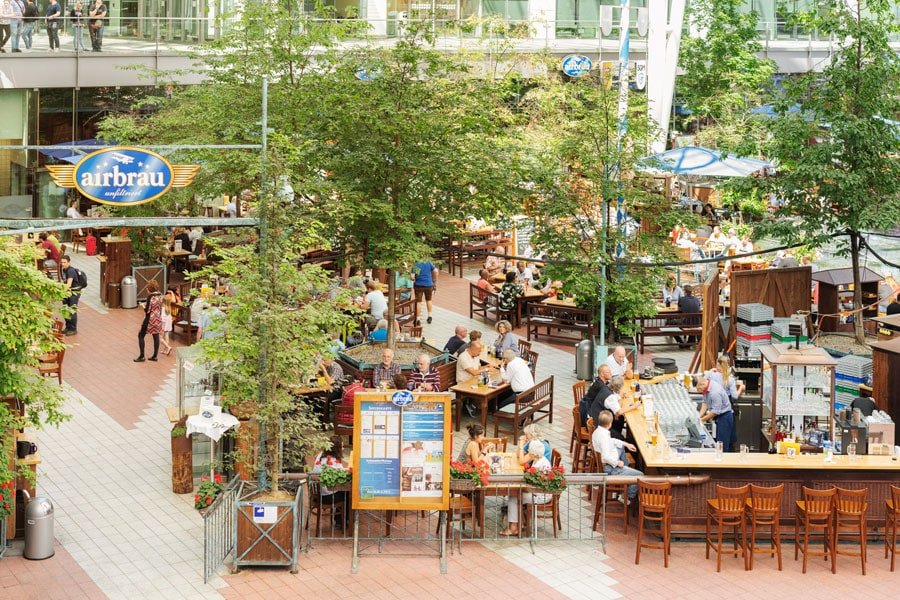 Middle East
Doha Hamad International Airport has been a winner of numerous awards, as has its home-base carrier Qatar Airways. Those with a long connection here can enjoy an in-airport hotel, health club with swimming pool and fitness center, whirlpools, and squash courts.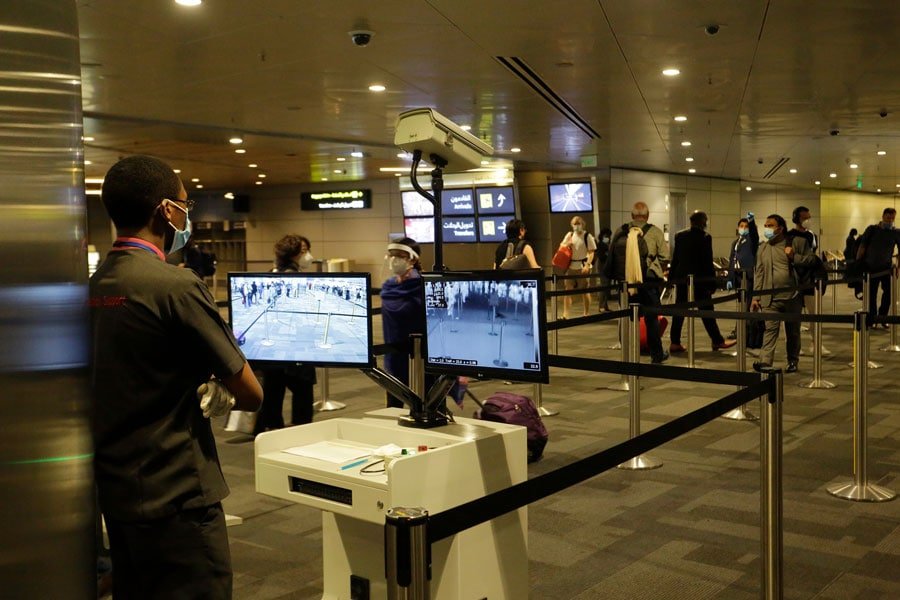 Asia
Singapore's Changi airport is no stranger to accolades either; its roster of transit passenger and visitor amenities is extensive and eye-popping. Travelers will find a free cinema and Xbox/PlayStation games, rooftop swimming pool, butterfly garden, and of course, The Jewel, a landside nature-themed entertainment and shopping complex that in normal times welcomes as many as 300,000 people per day.
Seoul Incheon International Airport delivers a bit of Korean culture to travelers as they pass through the airport. It's common to see some staff wearing traditional Korean attire and encouraging passengers to participate in numerous activities from traditional arts and craft making to donning costumes for a photo op.