HOTEL REVIEW: Four Seasons Beirut
Beirut is a city of paradox. It has a opulent French-influenced history, a proud culture, with affable and hospitable. Yet, they city has been traumatized from extraordinary political turbulence over the preceding four or five decades and it shows. A robust military presence saturates Beirut and you cannot escape the sight of crumbled buildings when exploring the historic avenues interspersed between the beautiful mosques and churches, the myriad of outdoor cafés, and the burgeoning marina the city is known for.
But seriously, none of this should detract you from visiting Beirut and soaking in its history. With its mixture of religious culture and a rather liberal social scene, Lebanon is the distinctive country in the Middle East and remains extremely safe today. There's no place on earth even vaguely like it. Everything that's great is comingled with all the world's troubles all in one magnificent, screwed up, enchanted, exasperating, splendid city. I love it there in spite of everything. After visiting 32 countries in my lifetime, it remains my favorite, even after a half a dozen longish visits.
Each time I have rolled into Beirut, I've found a fine hotel with an inspiring view of the Mediterranean. My stop this time was no different as I found myself at the lavish Four Seasons.
Up front I have to say that every five-star hotel is not the same nor do they provide the same level of service. Trust me when I say I don't tolerate a bad room or a crummy hotel. I'll leave just a soon as I arrive, but something about the Four Seasons Beirut that made it so I never wanted to leave, ever.
Maybe it was because all of the 230 guest rooms have balconies. Or that the beds were the perfect blend of soft and firm or that every painting (yes real oil paintings), every chair, lamp, fixture, was so lovely and perfectly selected for each environment. Maybe it was the designer soap that looked like it would be more at home in a palace bathroom rather than one in a hotel. Everything was high quality from massive thread-count linens to the cushioned balcony chairs and plush bathrobes and slippers.
Little did I know the best was yet to come.
A special dinner was waiting for three colleagues (and me) on the 26th floor rooftop. Here is where I was caught off-guard and where the hotel immediately became my must-experience for any return trip to Beirut: the sweeping panoramic views of the city. On a bustling Tuesday afternoon, there was a total sense of peacefulness and harmony that overwhelms you and that's before the delectable spread of food was served.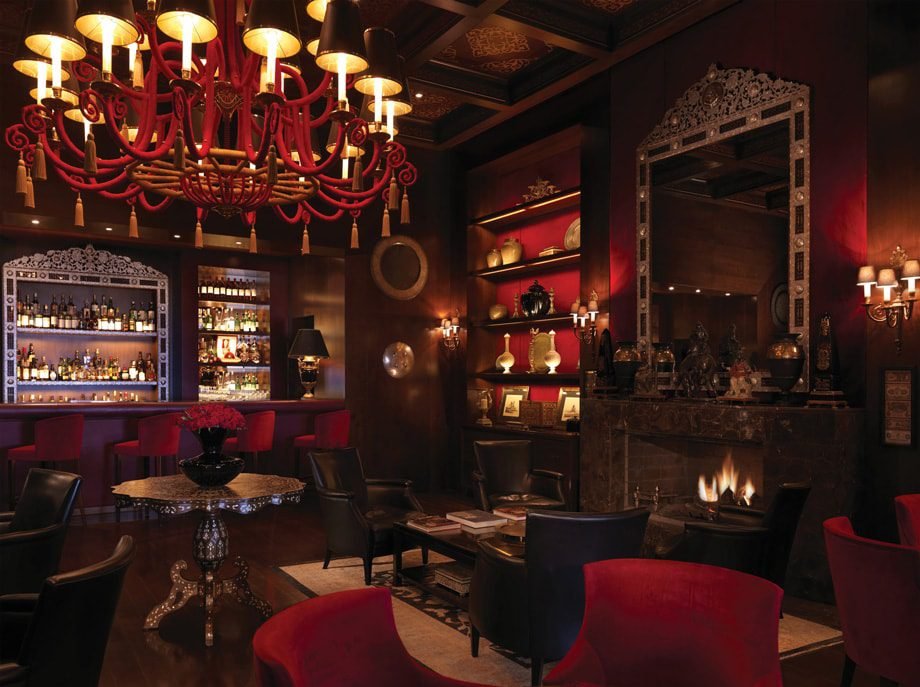 In the 1950s, Beirut was awarded the moniker the "Paris of the Middle East" for its cultural and intellectual life along with the culinary delights that took the best of Parisian dining, simplified it and dipped it in a vat of hospitality. The 26th Floor captures that nostalgic essence and takes it to dazzling new heights serving scrumptious Pan-Asian cuisine including black cod, miso chicken gyoza, and impeccably spiced bao buns.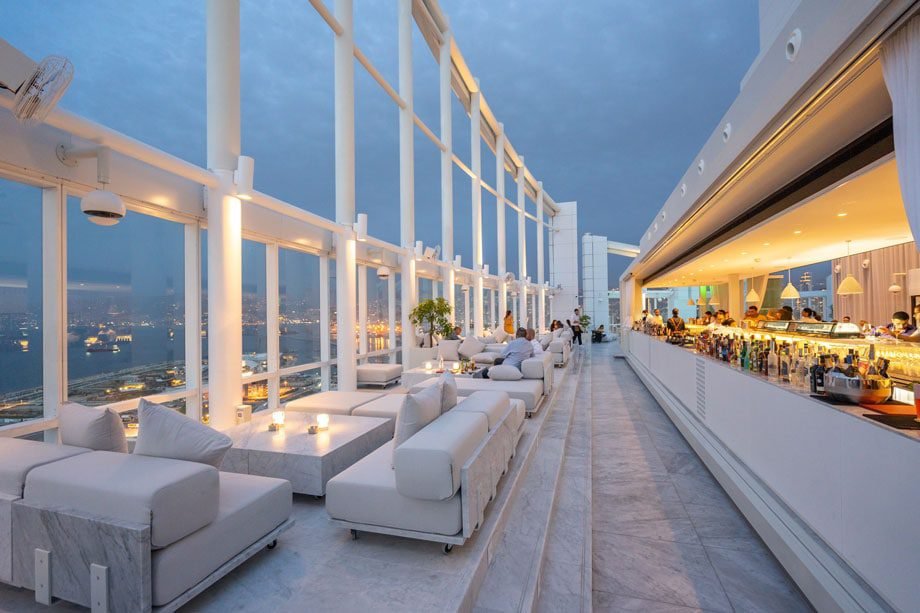 I spent the next few hours lounging on the roof, and partaking in handcrafted spirits and Partagas cigars selected from their vast humidor inside The Bar & Lounge. Somehow everyone on duty anticipated my every need. That special evening was the anecdote for the ball of stress I had become during the week-long trip filled with intense deadlines. A traveler could be used to this kind of thing.
The hotel features an intimate spa that incorporates local-sourced organics—sea salt, olive oil, cedarwood—into their treatments and a fitness center with stylish smartphone-compatible treadmills (just plug in and control it from their main screens), and the centerpiece amenity, the top-floor pool with 360-degree views of Beirut, the Mediterranean, and the snow-capped Lebanese mountains.
Four Seasons hotels are legendary for their five-star service and style but it's the Four Seasons Beirut that elevates the brand. This is exactly what you get when you cross Four Seasons with renowned Lebanese hospitality. They handle the little extras everything from the doormen at the front to the location, décor, and incredible staff. This luxury property is worth the trip alone.
Four Seasons Hotel Beirut
Minet El Hosn
Beirut, Lebanon
Phone: +961 1 761 000
Website