11 New Skills You Can Learn with a Single Hotel Stay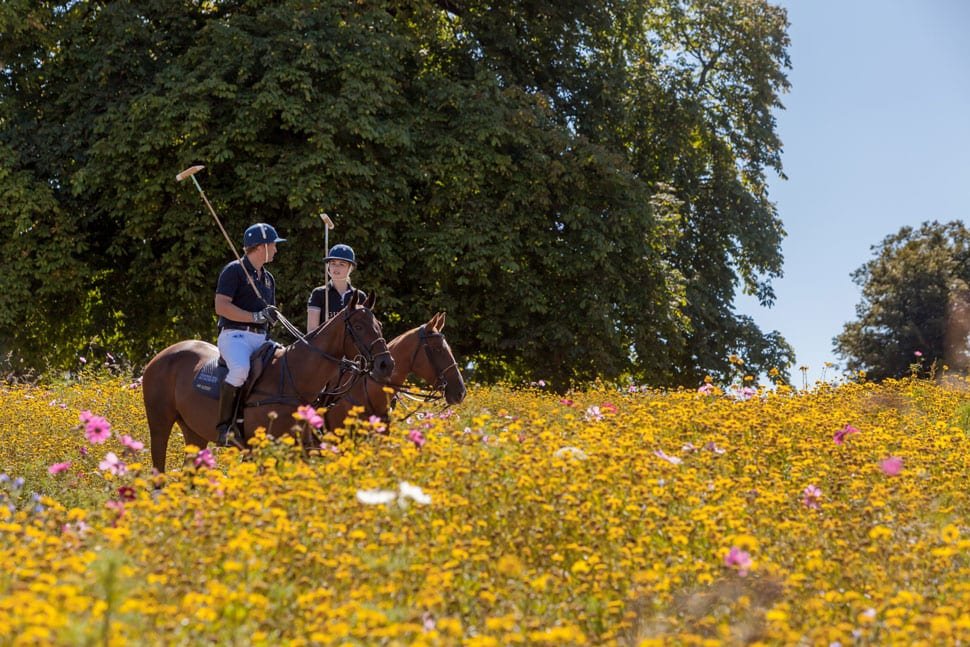 Hotels are working hard to deliver an exclusive experience that sets it apart from the competition. What better way to do that than to offer the opportunity to learn a new skill while you're there? Travel is about exploration and discovery, which is why adding to your roster of talents can make a trip feel so special. That sentiment is the same whether you choose to travel now or plan a future adventure.
You might have never known that you were good at something until you step outside of your comfort zone and try it for yourself. These hotels cater to those wanting to something new allowing you to leave more enlightened than when you arrived.
Learn to drive a race car
The Italian brand Baglioni Hotels offers the Assoluto program, which allows guests to participate in immersive experiences that are quintessentially Italian. One of them is a Ferrari driving tour where guests learn how to drive this iconic Italian sportscar while enjoying an area sightseeing visit. In addition to race cars, there are soccer, culinary, design, and fashion-themed experiences that can be custom-made to fir your personal interests. 
Learn to paint
Dust off those grade school art class techniques at Baha Mar in the Bahamas where guests of its hotels, like Grand Hyatt Baha Mar, can participate in group classes that teach everything from how to be a better painter to improving your photography chops. You can also learn to vent your frustrations through sketching or get a better handle on ceramics and pottery while on vacation in paradise.
Learn to garden like a pro
Along the peaceful hillside above Florence, Il Salviatino guests can get their hands dirty learning to plant herbs and vegetables in the hotel's own garden. They can also pick ingredients to use in cooking classes with the hotel's chef later.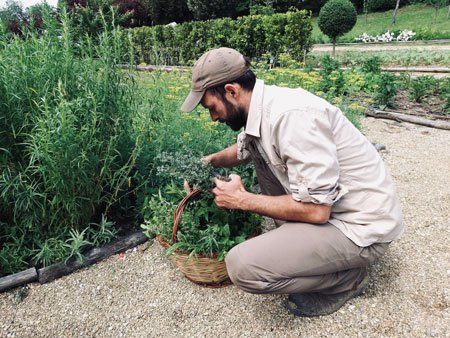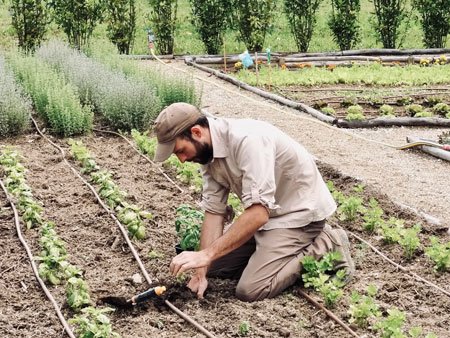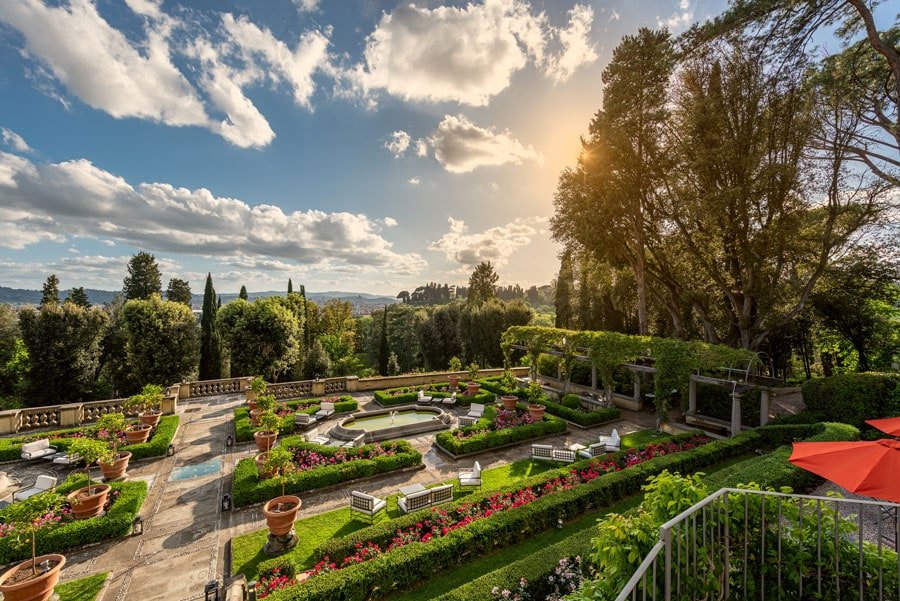 Photos Credit: Il Salviatino
Learn to play polo
Coworth Park, a Dorchester Collection property in the English countryside, is the only British hotel where guests can learn to play polo or watch polo events within its grounds. Guards Polo Club and Guards Polo Academy give visitors a chance to learn more about the sport or perfect their craft. There's also an equestrian center for those that enjoy riding horses, too.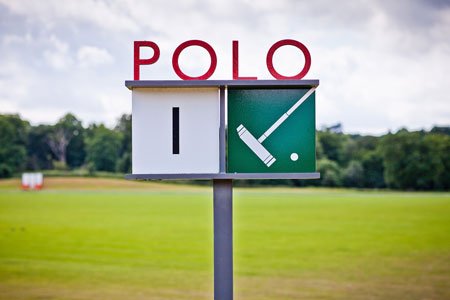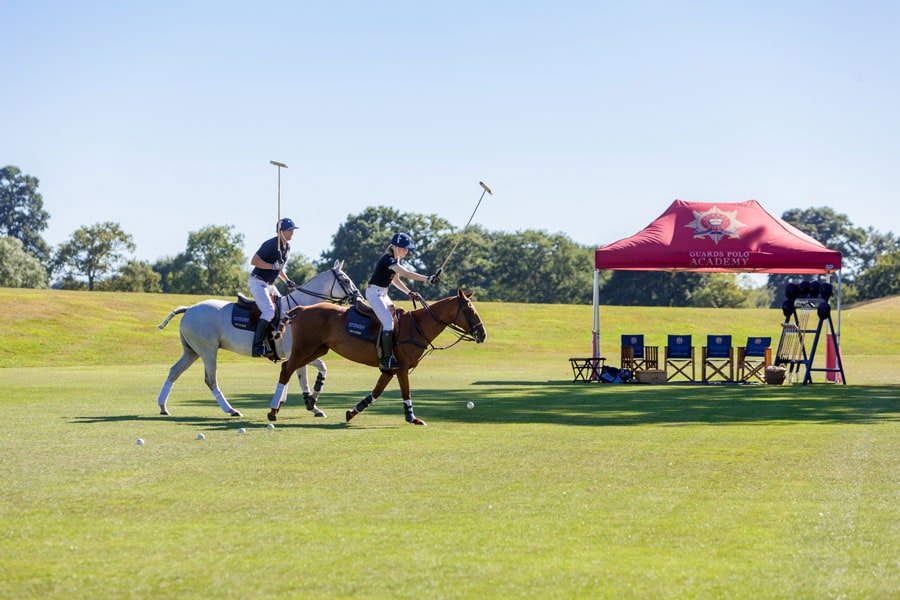 Photos Credit: Coworth Park
Learn to read the stars
You'll definitely want to meet the Sky Guru during your stay at Anantara Kihavah Maldives Villas. The resort features the Maldives' first overwater observatory where guests can enjoy cocktails while learning about the different constellations and stars. The night sky in the Maldives is perfect for stargazing since light pollution is minimal.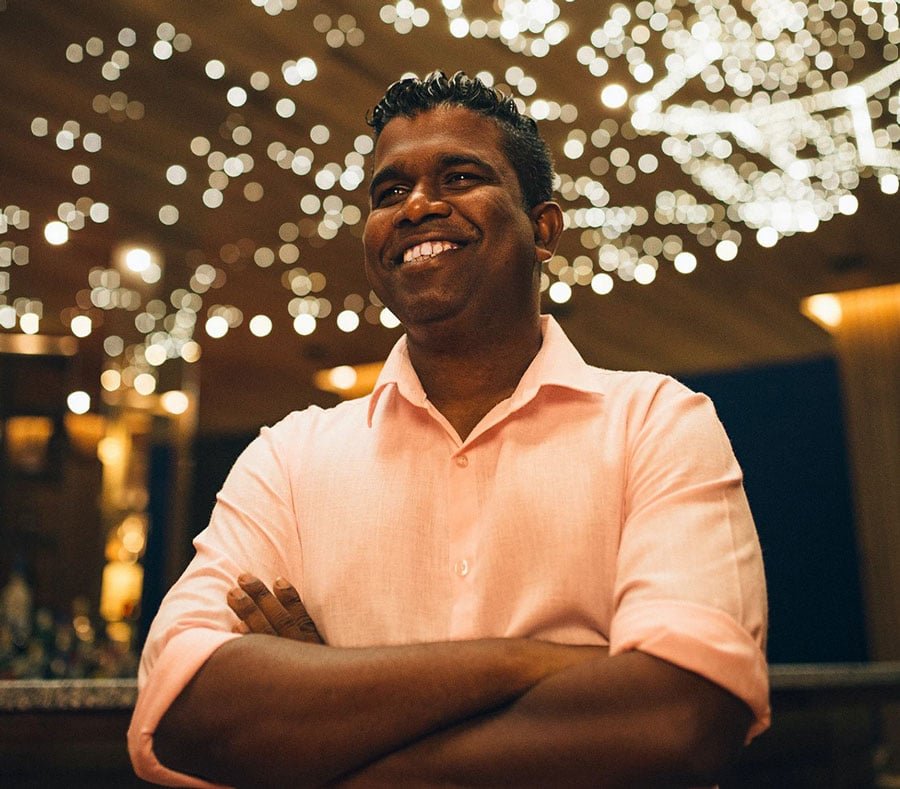 Photo Credit: Marianne van den Broek
Learn to herd cattle
At The Hideout Lodge and Guest Ranch in Shell, Wyoming, you can try your hand at herding cattle or wrangling and horsemanship. If your inner cowboy is any good, you won't need much instruction. Either way, it's an entertaining way to spend time with the animals and learn about life on a ranch.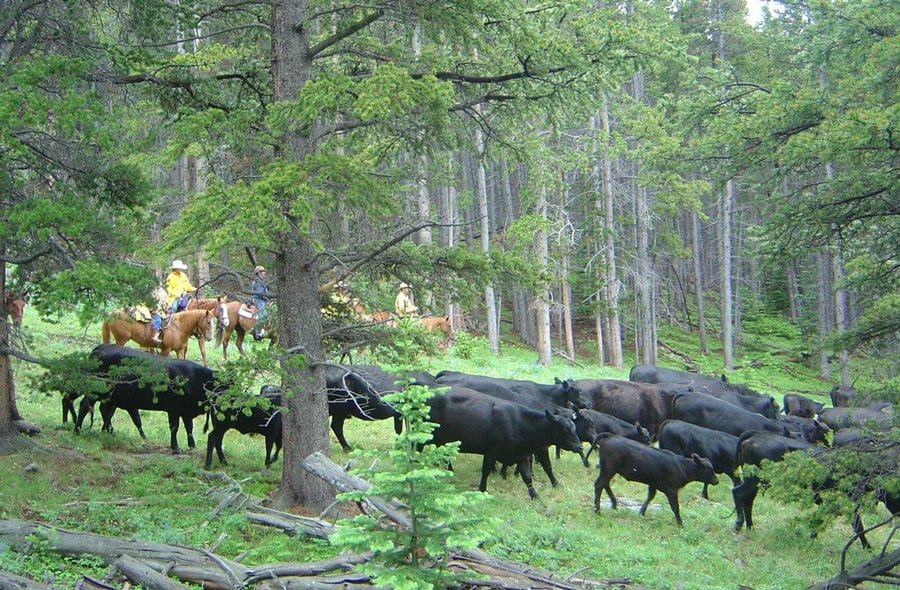 Photo Credit: The Hideout Lodge and Guest Ranch
Learn to make the perfect pizza
Popular with families and young, budding chefs, the pizza making classes at Grand Hotel Tremezzo can be organized at T Pizza by the pool. The seasonal hotel, a member of Preferred Hotels & Resorts, opens from mid-spring to mid-fall and provides stunning views from its position along the shore of Italy's Lake Como. Once you have finished designing your masterpiece pie, the chef slides it into the oven for you to enjoy minutes later.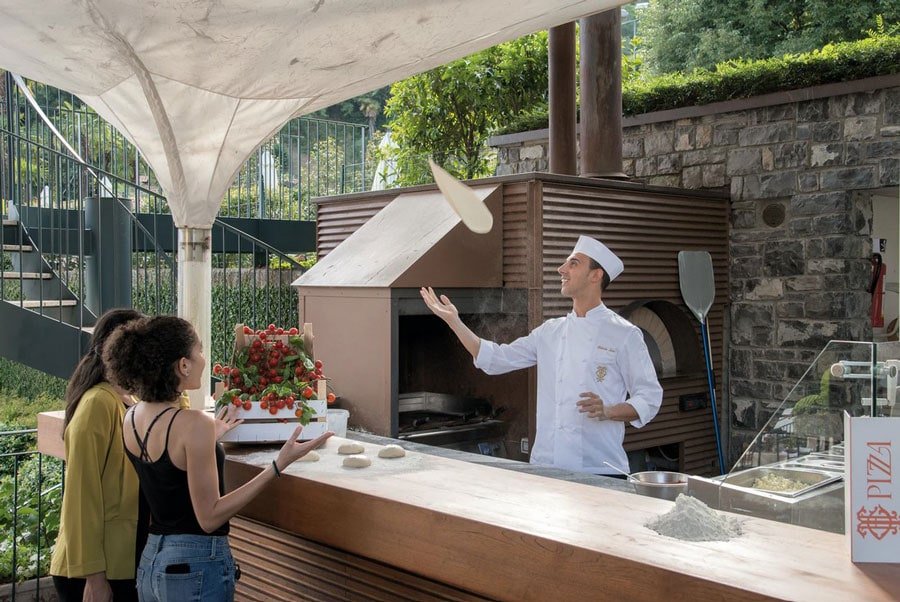 Photo Credit: Grand Hotel Tremezzo
Learn Chinese calligraphy
At Chengdu, China's The Temple House, guests are treated to weekly Nüshu calligraphy classes with an expert. While learning calligraphy may not have been on your radar screen before, these free sessions will give you insight into understanding the writing you see on signage and artwork all around you in this central Chinese city, well-known for its famous panda bears.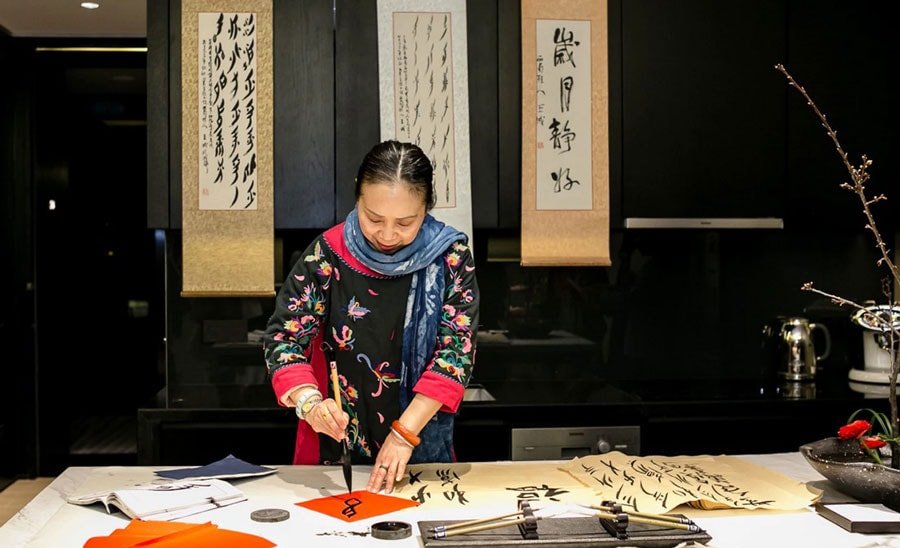 Photo Credit: The Temple House
Learn the art of Japanese origami
The ancient Japanese art of origami is the subject of regular lessons for guests at Palace Hotel Tokyo, a member of The Leading Hotels of the World grouping. You can learn how to make paper cranes, samurai hats, and even a Hello Kitty doll. The famous paper-folding classes take place each week and are part of a larger roster of activity programing at the hotel, which also includes yoga and sumo wrestling.
Photo Credit: Palace Hotel Tokyo
Learn fly fishing
The Broadmoor in Colorado Springs can teach novices about fly casting and rigging among many other things at its dedicated fly-fishing school. And if you're looking to catch that trophy fish, let the hotel take you on a guided fishing trip so you can snap that prized photo before setting the fish free again. All of the resort's fishing is catch and release.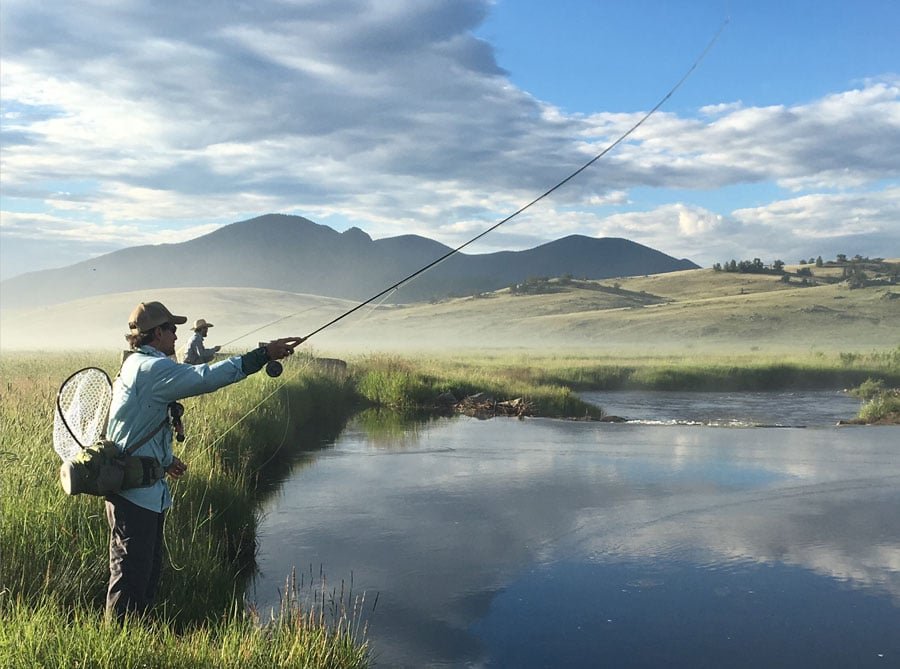 Photo Credit: The Broadmoor