Warming Up to Frozen Vegetables
With such a strong emphasis on all things fresh, seasonal and organic in today's food culture, you may be surprised to learn that having a small stockpile of carefully-selected frozen vegetable staples is just as beneficial as having a well-curated pantry. And so much the better if you keep an eye out for brands offering certified organic vegetables and fruits as well as better purveyors of meat and fish packaging their products for long-term freezing.
"I advise you make friends with your freezer, and perhaps consider getting an additional freezer so you can stock up on things like wild caught-seafood, grass-fed meats, free-range chicken and plant-based food," says Mareya Ibrahim, who knows a thing or two about maintaining a clean, well-stocked kitchen.
"The wonderful thing about frozen fruit and veggies is that you can get them year-round. The process of freezing helps them preserve their nutrient content, flavor and color more than when they are picked and shipped fresh. As they won't go bad on you in the fridge, this makes leaning on staples for all your dishes—frozen berries for smoothies, corn and peas for stews and even specialty produce now available in the frozen section (I.e. artichoke hearts, asparagus spears to frozen minced garlic)—a snap."
Mareya adds that one can mix fresh and frozen vegetables and fruit without issues, even when texture of the final dish is concerned. Although making meals from scratch is her preferred method of feeding her family (documented in her book, "Eat Like you Give a Fork: The Real Dish on Eating to Thrive"), she has acknowledged in her "mareyaibrahim.com/blog/" that a new wave of delicious, nutritious and sustainable goodies are finding their way into America's kitchens. Among her favorites:
Good Food Made Simple's breakfast burritos and enchiladas, made with cage-free eggs and farmers-market grade ingredients.
Tribali Foods's line of frozen protein patties and sliders made from organic grass fed and finished beef and organic free-range chicken that are heat-and-eat ready.
Saffron Road's 'world cuisine' entrees and bowls.
Evol's Nutrition Bowls, including the "Boost Be Well," a vegan concoction of soba noodles in a creamy cashew sauce.
Other brands, such as Deep Foods (known for its high-quality, heavily vegetarian Gujarati Indian fare), are going from boutique ethnic markets and mom-and-pop stores into major supermarket chains and even eCommerce platforms to adapt to the ways many are going greener in their diets.
"Freezing is a great way to preserve the nutrients, texture and flavor of foods," agrees  Deepak "Deep" Amin, CEO of Deep Indian Kitchen, also echoing the findings and observations of internationally known health experts like Dr. Andrew Weill and Gene Lester, Ph. D., a USDA nutrition, food safety and quality program leader. "The actual process of freezing and keeping it frozen is what preserves the integrity of each dish. Look for those heat-and-eat frozen meals like ours which contain no preservatives, artificial colors and flavors."
Beyond becoming friends with your freezer, Deepak outlines the importance of maximizing space within the space. From there, determine which foods need to be kept more frozen than others (such as ice cream or frozen yogurt) and place those in the coldest part of the freezer (towards the back) to maintain quality.
"We also suggest making sure your foods are labeled and clearly organized so you aren't standing for minutes in front of the door, letting out the cold temperature it needs to maintain," Amin continues. "When storing frozen meals, vegetables and fruits, use the shelf racks on your freezer door or keep packages stacked up front to keep them fresh and top of mind to use as soon as you are able."
One thing that may surprise many people, according to Deepak and Dr. Weill, is that some frozen vegetables and fruit may be superior to fresh vegetables sold in supermarkets during their "off season." While fresh produce picked before its full ripeness to arrive at the market "fresh," produce used for freezing is picked at its peak ripeness. Next, it may be blanched in water to kill bacteria, and then flash frozen, which tends to preserve nutrients. Frozen fruits and vegetables stamped by the USDA's "U.S. Fancy" are preserved to the highest standard and most likely to deliver the most nutrient-packed. Ibrahim, meanwhile, notes there are many frozen fruits integral to Middle Eastern cuisine rich in antioxidants, including blueberries, blackberries, strawberries and pomegranate that normally have short growing seasons.
Whether you source fresh herbs from the local market or your own garden, you can fresh-freeze your unused dill, parsley, oregano, basil or blend for future use, using some of Mareya's pro-tips.
"After cleaning my remaining herbs with Eat Cleaner Fruit + Veggie Wash, I will take an old-school ice cube tray with small compartments, place a teaspoon of minced herbs in each compartment, then pour EVOO over the top with a hit of pink salt and pepper," she says. "These freeze into the perfect cube of flavor that I can throw into a pan with sauteed veggies, chicken or seafood. The same goes for fresh veggies. If you wash them with Eat Cleaner to preserve color, flavor and freshness, they can go into the freezer for future use. After spraying them, put your veggies into air-tight freezer bags and push all excess air out to prevent discoloring and keeping their texture."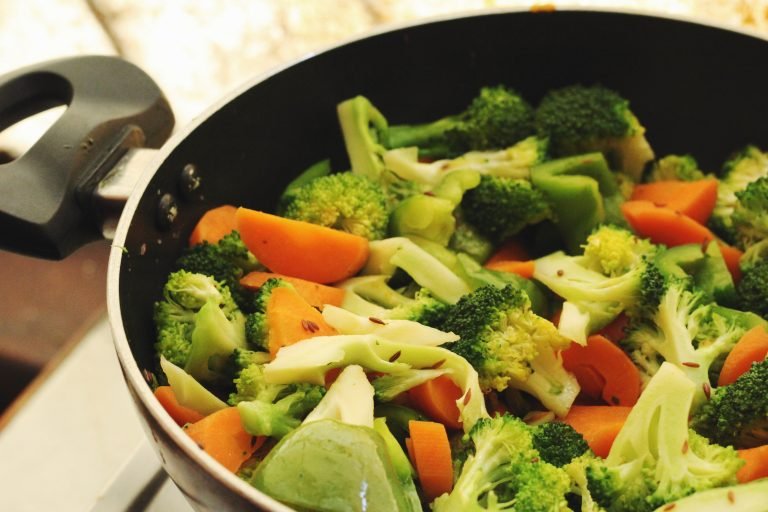 Hanging With the "Cool" Crowd
Whether your menus gravitate toward the Mediterranean diet or are international, here is a lineup of frozen favorites to have on hand that deliver high nutrition and convenience without worry of spoilage.
Spinach: If the leafy vegetable were part of a skincare line, it would be described as the "hero product," as it multitasks with a variety of cuisines and adds substance without an abundance of calories. In fact, there are many cases where using frozen chopped spinach (simmered or sautéed with garlic and other seasonings) is preferable to fresh as it makes for better texture and a richer flavor in the final dish.
Riced cauliflower: While it is always a good idea to keep frozen cauliflower around if you cook a lot of Middle Eastern and Indian dishes, "ricing" it enables it to be a higher-nutrition/lower calorie alternative to rice as a side dish or as the base of a main dish with beans, salmon or chicken.
Broccoli: The frozen version of this go-to vegetable, along with whole cauliflower, is best when roasted in the oven on its own or with a seasoning that harmonizes with whatever recipe you plan to add it in to.
Green beans: Sauté or roast them back into a fresh state by seasoning them with olive oil, salt and pepper, and spread them out well in your pan or baking sheet.
Frozen mixed bell peppers: Frozen mixed bell peppers: You get the benefits and unique of green, red and yellow peppers without the slicing and seeding labor. This makes preparing everything from veggie omelets to stir-fry dishes, fajitas and quinoa bowls a breeze.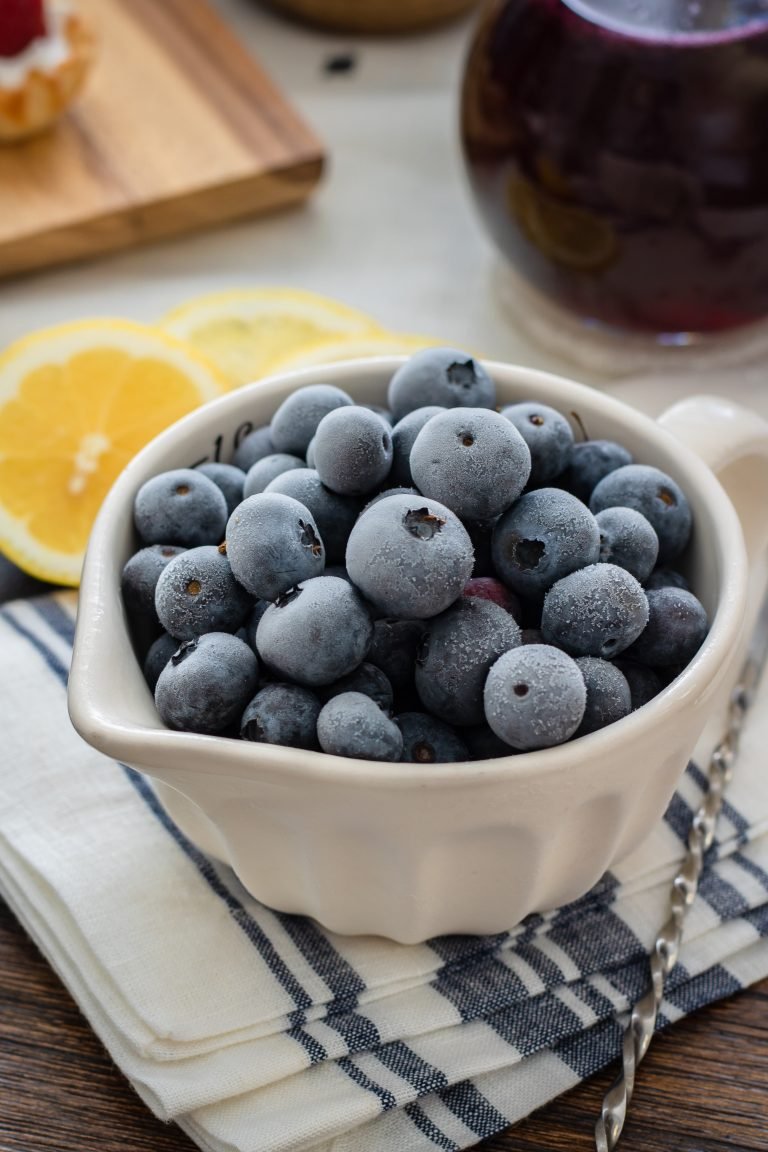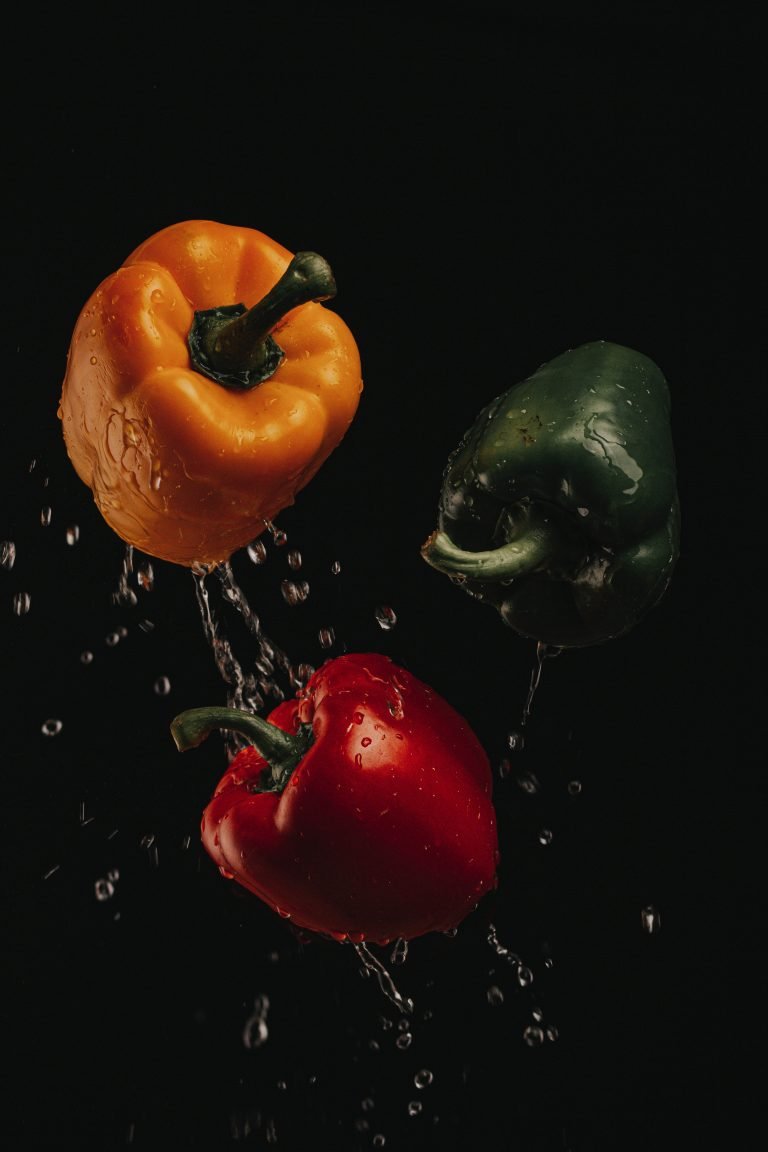 2 tbsp ghee (clarified butter) or raw coconut oil
2 tbsp chopped shallot
½ cup finely chopped cremini (baby bella) mushrooms
1½ cups chopped frozen spinach, defrosted prior to cooking
2 tbsp finely diced red bell pepper
2 large eggs
1 cup egg whites
¼ cup unsweetened homemade almond milk
1½ tsp baking powder
½ tsp smoked sea salt
1 tsp freshly ground black pepper
¼ cup diced fresh mozzarella cheese
Preheat the oven to 400°F. Grease six wells of a muffin tin with a little coconut oil or line them with paper liners.
In a large skillet, melt 1 tablespoon of ghee over medium heat. Add the shallot and sauté until soft, about 1 minute.
Add the red bell pepper and mushrooms and cook until soft, 3 to
4 minutes. Add the spinach and cook for about 1 minute. Remove from the heat and transfer to a paper towel, squeezing off excess moisture.
In a small bowl, whisk together the eggs, egg whites, almond milk, baking powder, remaining 1 tablespoon ghee, salt, and pepper until frothy.
Divide the spinach mixture evenly among the prepared muffin cups.
Pour the egg mixture into each cup, filling them two-thirds full, then evenly distribute the mozzarella among each. Bake for 20 to 25 minutes, until the egg is set.
Chef's Note: Serve warm and store the rest in a sealed container and refrigerate. These make a great meal prep dish, so double the batch and wrap in aluminum foil to pop into the freezer. Just heat them up in the oven or toaster oven when you're ready to enjoy.