Passing the Road Test: Rethinking Your Travel Essentials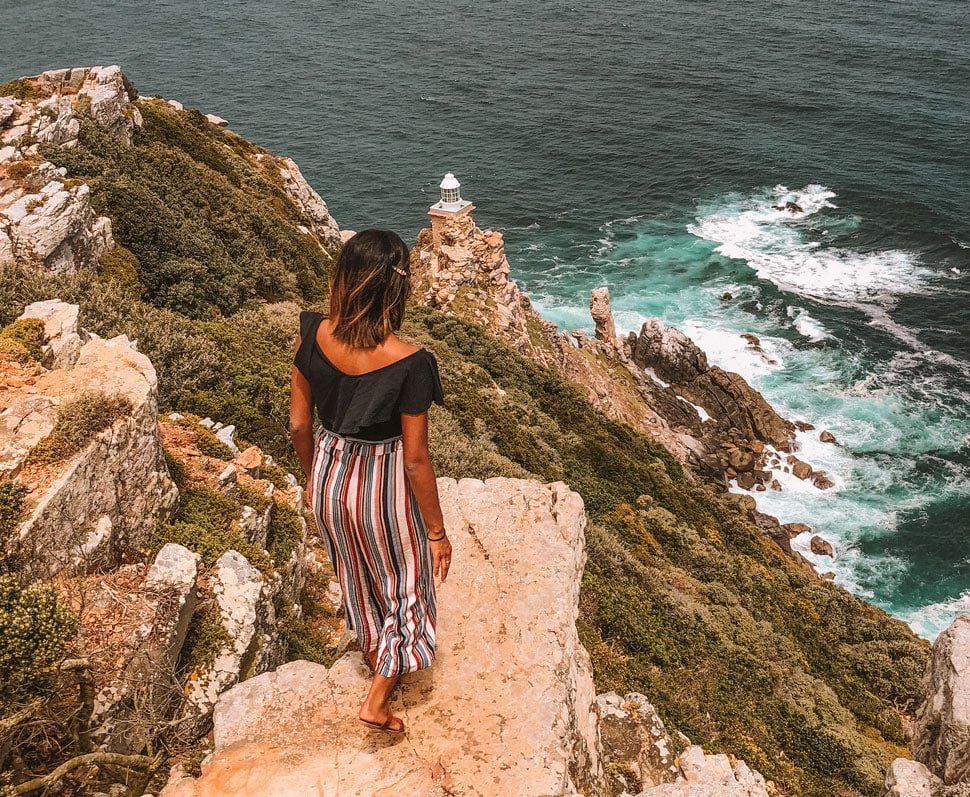 Los Angeles-based travel blogger and pharmacist Nabila Ismail travels around the world with peace of mind, thanks to a minimalist approach to clothing and a compact but well-curated survival kit to address every health and wellness concern.
The first thing we think about when we see the phrase "travel kit" is a stylish little bag filled with fun-sized versions of our favorite beauty luxuries, along with mascara and lipstick. In this vein, several beauty companies, including Ziba Beauty, are bundling masks, sanitizers and other goodies for an uplifting boost of cuteness and convenience. Case in point: "The Family Kit" ($79.99) and "The Essentials Kit" ( Ziba Beauty, $19.99 ) designed to appeal to families as well as single travelers. 
Anybody who remembers 9/11 will recall that higher airport security prompted us to be more mindful and minimalist when packing. A silver lining of this global crisis, meanwhile, is learning how to hand pick items enabling us to be fully present during a trip by having those extras that will keep us comfortable and well. Even with particular packing habits now coded into your DNA, you'll probably remember an instance when you forgot to bring something truly necessary, such as prescription glasses, basic medicines, first aid items, granola bars and anything else that could have prevented an inconvenience or small disaster.
As we begin to make plans for the trips we'll want to take later in the year or early next year, a serious rethink of what makes a "travel essential" actually essential can enable us to establish better, more proactive travel habits as well as ensure we can stay safe, healthy and prepared for many unforeseen occurrences in an increasingly unpredictable world: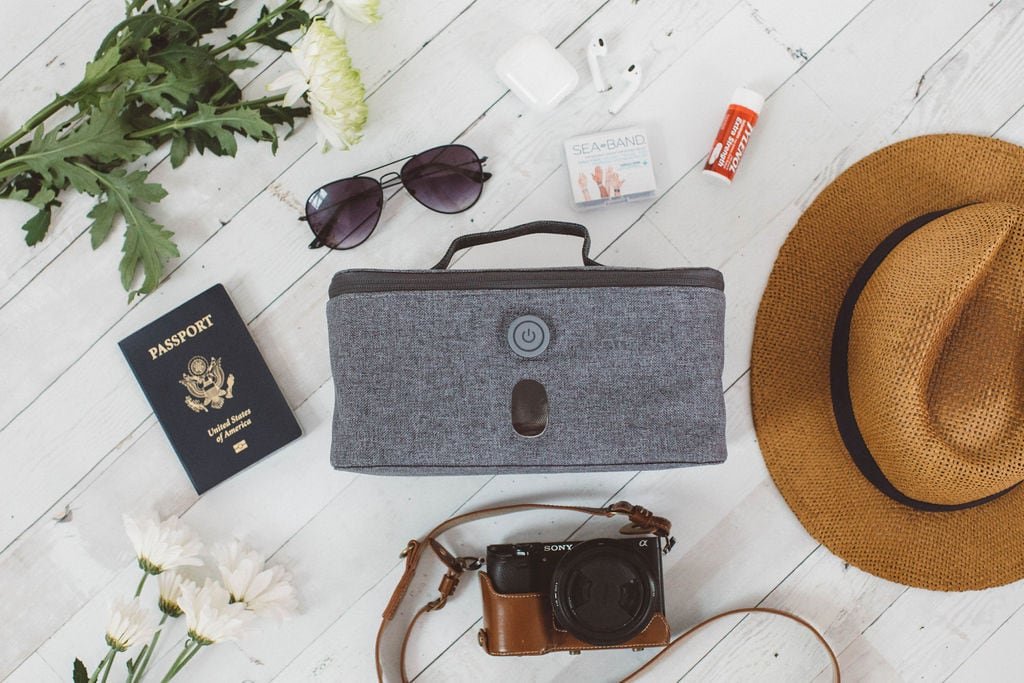 A bag with a brain: The recently launched Violet Clean Kit by luxury travel handbag company (P. MAI $148) is designed not only to store items, but rid them of invisible germs and bacteria that accumulate on everyday objects. At the touch of its button, the Violet Clean Kit uses UV-C lamp beads to kill 99.9% of germs, including E. coli, Staphylococcus aureus and Candida albicans. Simply place the items inside that you want to sanitize such as your facemask, wallet, passport or even kids' toys, and wait for the kit to disinfect in just three minutes. An attached charging cable can charge up your phone while cleaning is in progress. And on top of all of that, the bag is also waterproof and oil-proof.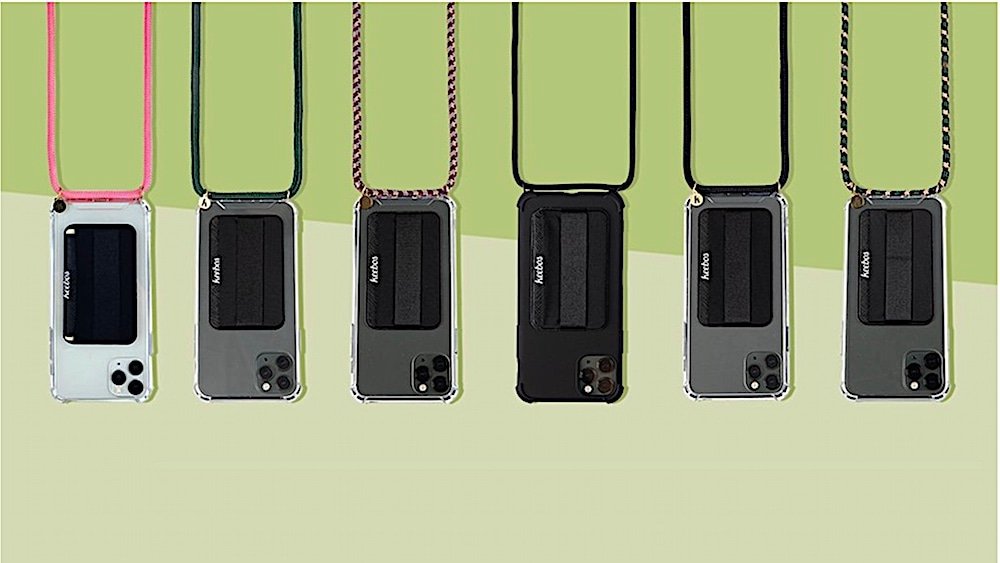 Another way to stay "connected" to your phone: The Keebos cross-body phone necklace $28.95 is the ultimate minimalist travel accessory, as it is just big enough to hold one's phone, ID and a little bit of money or a credit card. Its creators point out that wearing the bag can help travelers avoid putting the phone down on dirty surfaces. Another Keebos plus is that it can easily be hidden discreetly underneath clothing to prevent theft.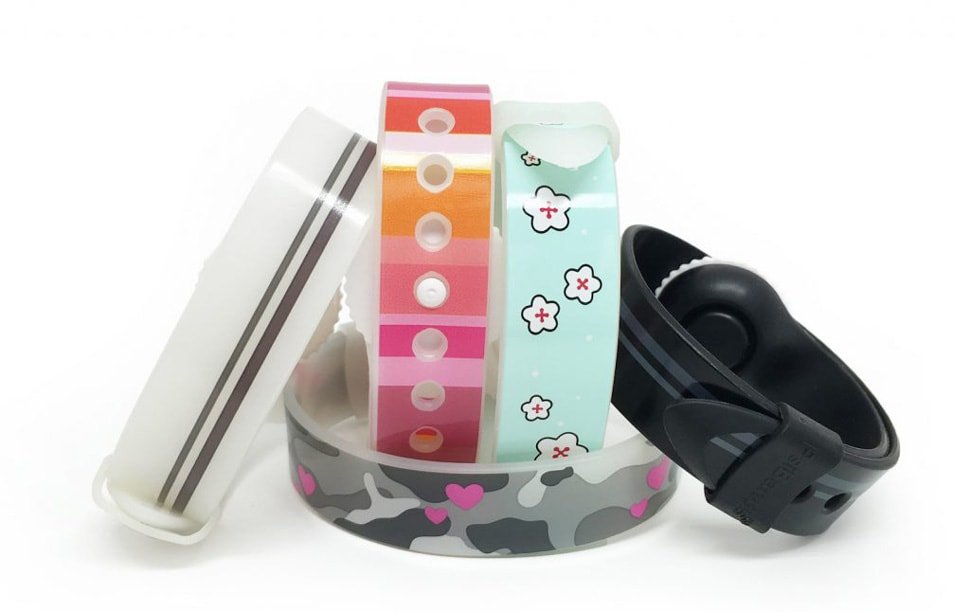 Psi-chological well being: Motion sickness can not only compromise a trip when vehicles are involved, but also lower one's resistance. Psi Bands $13, provides a healthy, waterproof and family-friendly alternative to motion sickness pills. The clinically proven, FDA-cleared and patented medical acupressure device relieves the wearer motion-related nausea and is available in a variety of fun colors and patterns.
Cleaning up your act and taking it on the road: As messes are often made along side memories during vacations, Laundreez $29.99, allows you to hand wash items immediately and keep your hands dry during the process. Put dirty items inside a Laundreez to let the detergents do their work after a couple of shakes and a few minutes' soaking time. For tougher stains, a good massage will help. The easy-to-use screw cap makes emptying water and refilling to rinse a breeze. It can also be used anytime for pre-soaking items, washing delicates, refreshing workout and dance gear or cleaning usual items like baseball caps and plush toys, and can be used as a dry bag to protect valuables when near water.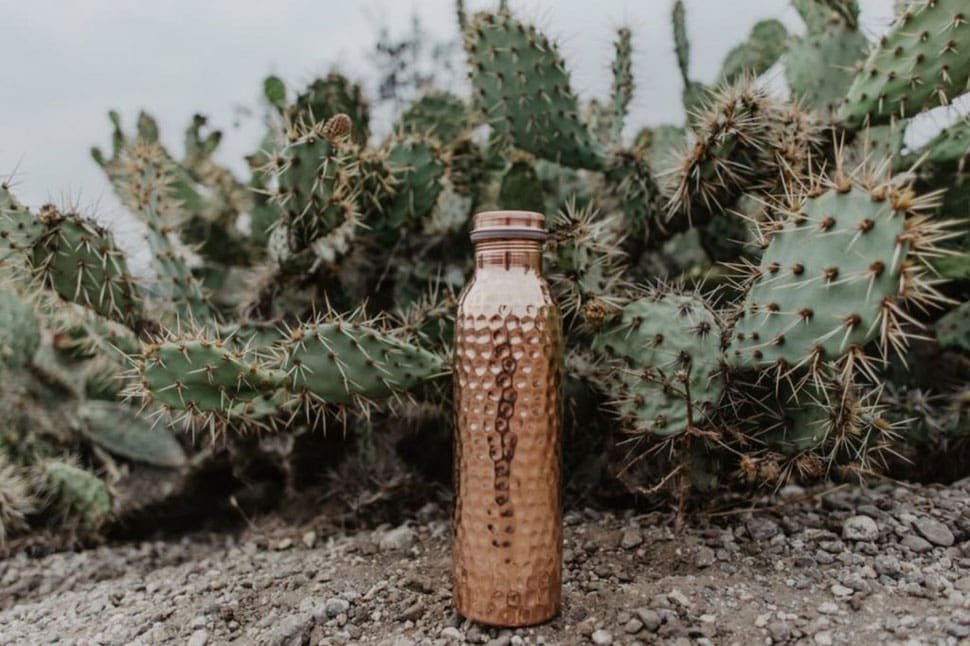 Better by the Bottle: Although refillable water bottles are now considered standard equipment in every well-planned carry-on, upgrading to a Copper H2O $34.50 and $42.50, anti-bacterial bottle may seem like a splurge. However, beyond its elegant looks, recent studies have shown that copper is naturally anti-bacterial and anti-viral, according to Jessica Rose, the company's CEO. The purchase will not only help your efforts to reduce the spread of bacteria and viruses on the road, but also support the 100% female-run company's philanthropic efforts. 15% of the profits go to non-profit groups that work to supply clean drinking water in developing countries. Other potential benefits of drinking water from copper bottles include improving the functioning of your digestive system, building a strong immune system and encouraging the production of new skin cells.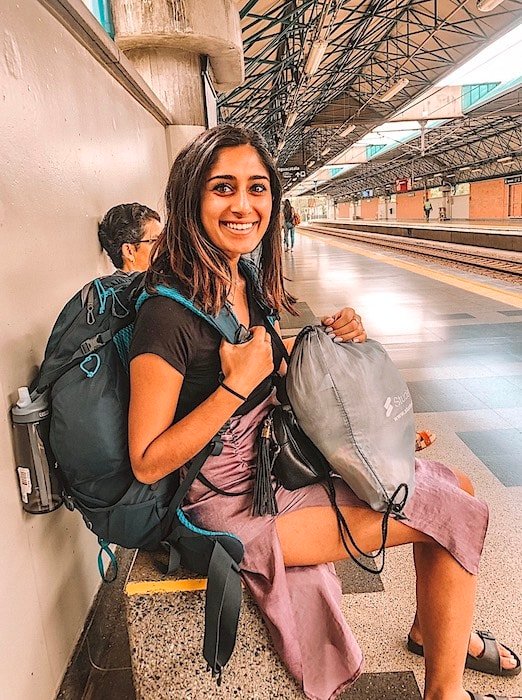 Nabila Ismail recommends the following items for a personalized in-flight kit for your carry-on bag beyond the now required face masks, wipes, mini-bottle of hand sanitizer and lip balm:
Your own travel blanket: While bringing a lightweight micro fleece blanket is a smart move to avoid using non-sanitized airline blankets, it can double as a beach towel or blanket for a picnic when you're at the destination.
Unscented hand sanitizer: While on a plane or train, one should be courteous of fellow travelers. She likes Dr. Bonners Lavender Spray Hand Sanitizer once at the destination.
Compression socks: For long flights where you're sitting most of the time, these are a must as you do not want to be at risk for blood clots. In addition to the plain black models found at pharmacies, you can find cute variations at @wearfigs.
Melatonin, a neck pillow and a touch of aromatherapy:Sleeping on a plane is never easy, between the ambient noise, random people and positioning of the seats—even with efforts to make the cabins social distancing friendly. This is where melatonin supplements and small roll-on tubes of aromatherapy oils with lavender can be a life-saver.
A few more extras: If space allows, consider having travel sizes with you of saline spray (as plane air is notoriously dry) as well as sunscreen, allergy pills and water purifiers to help you hit the ground running with your well-deserved, eagerly anticipated trip.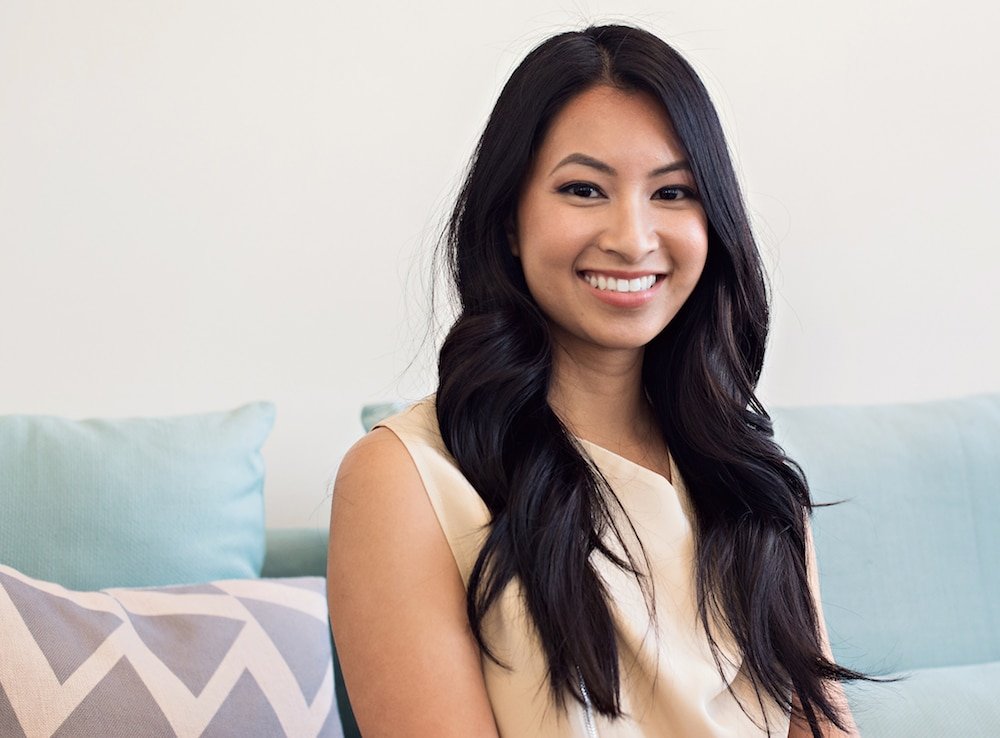 Handbag designer Phuong Mai notes she approached her Violet Clean Kit with the same philosophy that she approaches her full-sized backpacks and crossbody bags, uniting form, function and efficiency…and then adding the extra power of UV-C lamp beads to kill germs and bacteria.