The World Is Your Oyster: Turkish Delights
ALO loves Turkey for so many reasons. Our recent excursion showcased exactly why this is true. We put it all down so you can take a similar trip. The best part? It's only 13 hours from Los Angeles and eight hours from New York.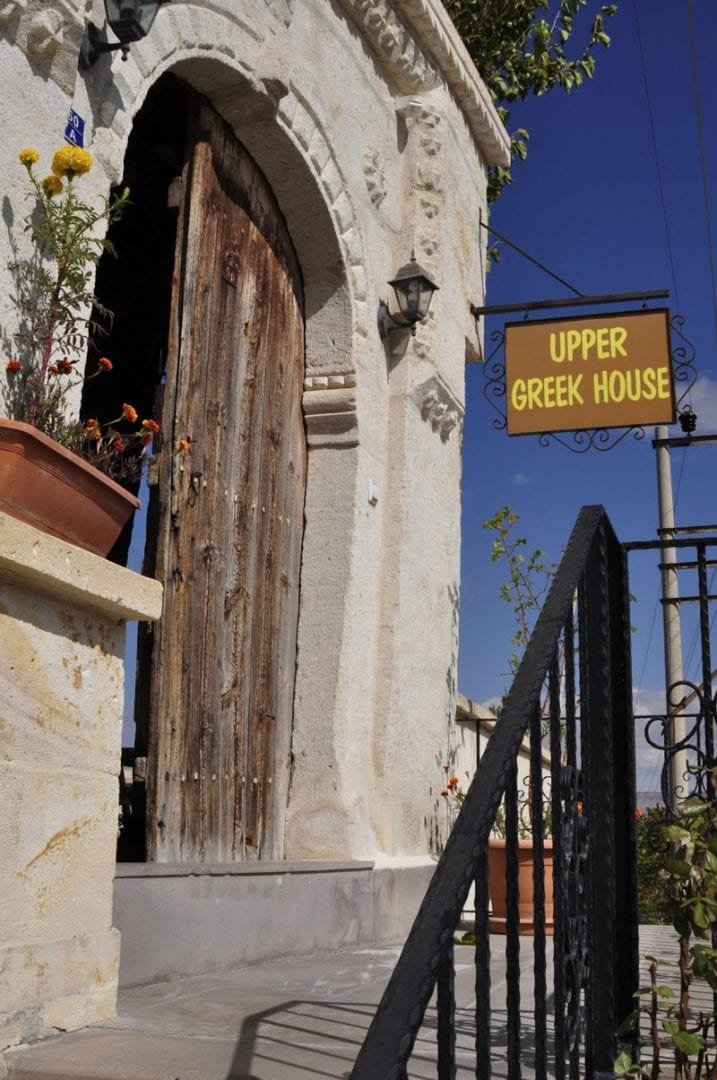 The winding road to the Upper Greek House ($80-$150/night; +90 384 353 54 13) leads you to the top of the grand old Turkish village of Mustafapasa in Cappadocia. The high-end bed and breakfast is an actual villa that has been delightfully restored by John and Judy Warmerdam, its American owners, who sit with you in their comfy Internet-ready living room lounge area. Each sleeping room is a bit different; however. I was in the cave bedroom with a grand fireplace and the thickest, most luxurious blanket that I have ever had the privilege of sleeping with. The expansive bathroom was appointed with what felt like ancient Greek/Turkish marble and sumptuous bath products.
Sitting outside on one of their high terraces, drinking tea or one of the locally made wines instantly transports you to another time and place that is foreign and familiar at the same time. The great pains the staff took to care for the guests were something out of an old novel. You wonder could this actually occur in 2019? The authentic Turkish meals mixed with locally growth organics rounded out the stay very nicely.
A New Take on an Ottoman Palace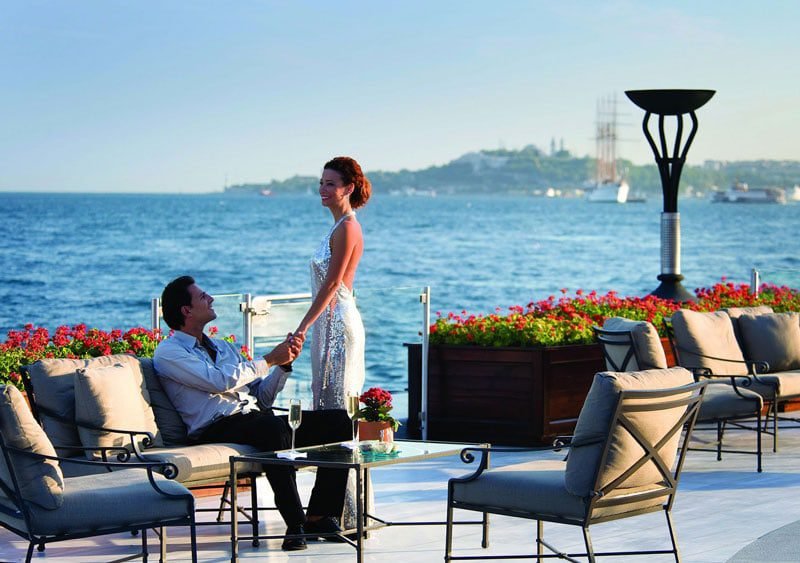 Gazing across the Bosphorus strait to the Asian shores while standing on the opulent terrace of a nineteenth-century Ottoman palace, once named Atik Pasha, is something you probably only can do in Istanbul at the Four Seasons Hotel Istanbul at the Bosphorus, (Ciragan Caddesi 28, Besiktas, Istanbul, Turkey; +90 212381 4000, $300+/night). It's a view that catches you immediately upon arrival at the sumptuously polished entrance hall that leaves you in further doubt as to whether you are in a hotel or one of Turkey's historic palaces and museums.
A spa featuring three Turkish hammams and intriguing on-site souq area further beckons you to stay there. The hotel is the perfect landing area after 12-hour days searching the Old City for hidden treasures and delights, including the Blue Mosque, the Topkapi Palace, the Grand Bazaar and Hagia Sofia.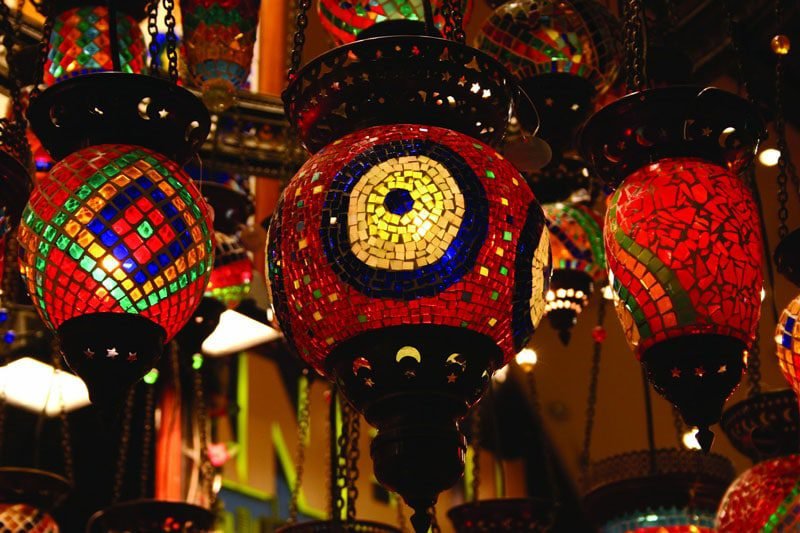 What started as a way to reconstruct and utilize broken glass in times of war, the Turkish mosaic lamp has evolved into a hot export that illuminates the homes of American celebrities and dignitaries like George Clooney, Michael Strahan, and Madonna. High quality lamps start at $75 for desktop and $130 for triple drop ceiling model. FedEx shipping will cost you around $35. We were there shooting an interstitial for the Discovery Channel Europe. The Grand Bazaar is nothing short of an amazing, mindblowing shopping experience.
Getting There: Turkish Airlines
The Sky Chef is your personal server and concierge.
Some airlines are trying to bring back the grand old days of air travel with superlative comfort and, yes, an on-board chef. Here's a breakdown on the TABCE, or Turkish Airlines Business Class.
Experience:
Overall: What could be better than an airline that celebrates the humanity of the airline traveler?
Beauty Factor: B+. Smart designers can turn normal materials and methods into art.
Seats/Lounger: B. A little difficulty maneuvering the first hour of the flight. At the end, it was my most amazing sleep in flight.
Bathrooms: A+. Roomy! Functional! Nice touches.
Entertainment: A+. Excellent.
Dining: A+. You know when the chef comes out in full uniform, including his puffy white chef's hat, and shows you all of his wonderful selections of mezzas and main courses. We did, and it was amazing. The chef spent (literally) 15 minutes explaining the ingredients and the provenance of some of the "fresh and never frozen" dishes from the menu. This touch remains the most outstanding differentiator from any other business class travel we have experienced.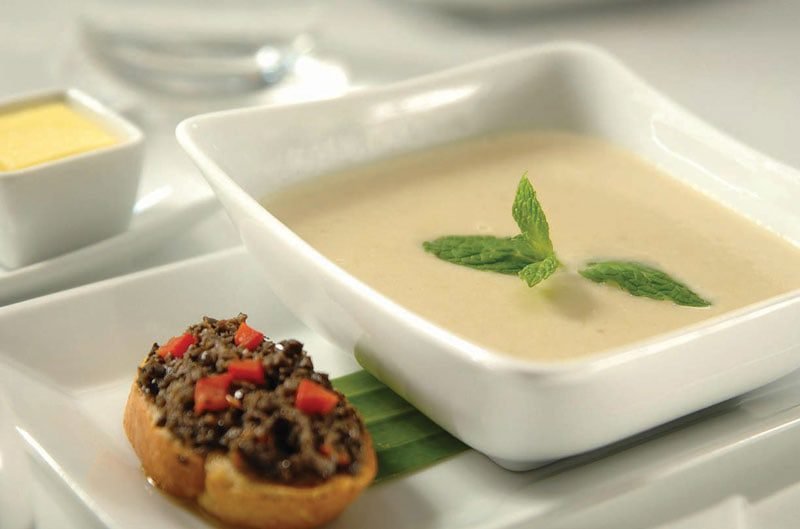 Cream of asparagus with olive chutney bruschetta.
Seafood mezza: Nova Scotia lox with dill sauce, jumbo shrimp and greens.
Dinner: Preferred meal was the pan-fried halibut. The smooth texture of the fish ranks it with any seafood in a Beverly Hills restaurant. The mezza included stuffed eggplant in olive oil, hummus, garden salad, spinach borek (pastry pie), cheese fatayer and a slew of bread choices.
Dinner selection #2: Poached rosemary chicken breast with grilled stuffed zucchini.
Snack: Shrimp Louis antipasto with fresh lebneh dollop.
Breakfast: cheese omelet with cherry tomatoes, fresh fruit and cheese plate.
We really enjoyed the international flavors of the extensive selection of liqueurs, whiskeys and wines. What caught our attention were the Turkish wines and beers. On my flight, here were my category favorites (yes, we tried them all): beer: Efes Pilsen; liqueur: tekel Ozel Uretim; red wine: 2006 Doluca Karma; and white wine: 2009 Kavaklidere Narince.
The Flight
L.A.-Istanbul-L.A.: $5,200 business class / $895 economy. www.thy.com
Crack open a Skyfall DVD and get a 007 tour around the Grand Bazaar and Istanbul.