Stunning Hair And Perfect Brows
Whether you are a stay-at-home mom, a working woman or a celebrity, your hair and eyebrows create your image. Maintaining healthy, lustrous hair is easier than you think. We asked one top professional for advice on the health and nutrition of hair and another on revving up those oft neglected eyebrows.
Dry and damaged hair
Dry hair looks thick and lacks luster. The cause is due to weak activity of the sebaceous glands in the scalp, or the misuse of chemicals, frequent use of a hair dryer or curling iron, and exposure to harsh treatment in washing and combing, as well as too much sun. According to Rima Qaddoura, owner of Goddess Beauty and Spa in Los Angeles, the following tips are simple but essential:

Work in a weekly oil bath.

Pay attention to good nutrition; protein consumption is vital.
Avoid using extremely hot water.

Use a nourishing shampoo.
Cut down on the use of chemical dyes, dryer and curling iron.

When possible, let hair dry naturally.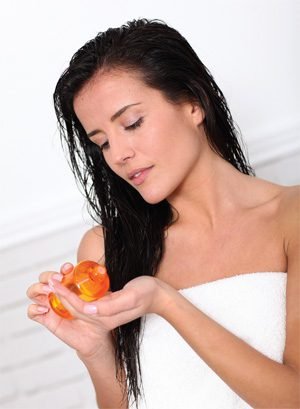 Keep it moist! Argan Oil, Tea Tree Oil, or Agave Healing Oil, the keys to healthy hair.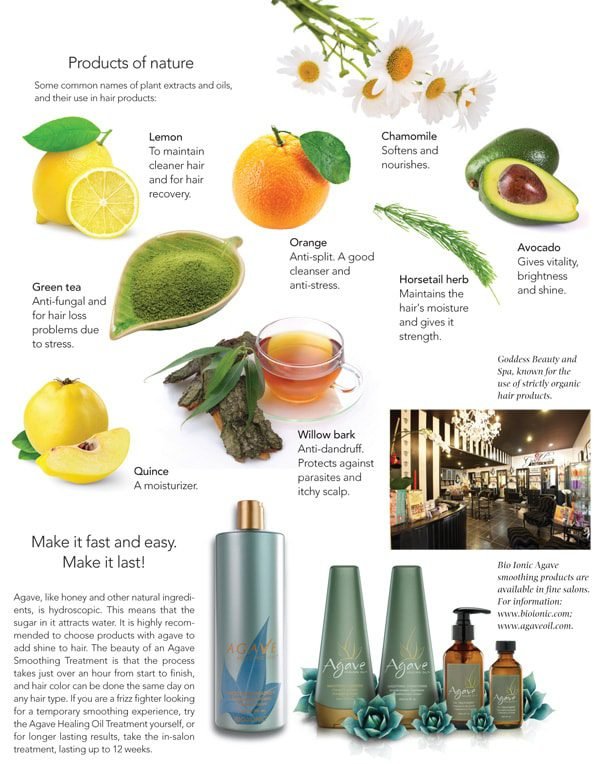 Keeping your eyebrows finely tuned is the key to optimal appearance. Not only do brows frame eyes and flatter bone structure, they can also take years off your appearance. When a brow is properly shaped, you actually need less eye makeup for a finished, yet effortless, look. The right brow shape will also help open up the entire eye area and work to improve the face's overall symmetry. The wrong brow can make you look angry (brows diving in toward nose); surprised (too high); scared (centered arch); aged (thin and sparse); facially lopsided(asymmetrical). Eyebrows can give the appearance of a larger nose (too far apart); weigh down eyes (too low). It can even make the face look puffy (too short in the tails).
Ten eyebrow tips from stylist Joey Healy
01.
Opt for tweezing: Tweezing is unequivocally the superior brow shaping method. Stick with trusty tweezers like Joey Healy's Elite Sculpting Tweezers. Not only is it a chemical-free approach that can be used on all skin types, but tweezers results are simply more precise and thus more flattering. Chances of ingrown hairs are highly diminished, and you can do tweezing at home.
02.
Avoid the magnifying mirror: As age sets in and eyesight becomes less sharp, you may be tempted to tweeze with the aid of a magnifying mirror, but by zooming so close, you will instantly fall under a deep tweezers trance resulting in over plucking! By getting too detail oriented, there is potential to lose track of the big picture, and brows will ultimately pay the price.
03.
Give brows a light trim: You must do this with patience and care. Also avoid trimming brow hairs shorter than half of their natural length to avoid tell-tale stubs.
04.
Color those grays: If your brows are full but have no presence, it may be time to tint! Harmony in eyebrow design lies not only in the correct shape, but also in the ideal color. A richer brow tone will also immediately enhance your iris color and make the whites of your eyes look brighter. Note: gray brow hair takes longer to dye than regular brow hair because it is coarser.
05.
Sharpen up the beginning: An area of specific importance is the brow head (where the eyebrow begins). The head should begin at the bridge of the nose; this point can be easily found by vertically holding a pencil up to either side of your nose bone. Be sure that the eyebrow starts on a very slight incline underneath, aimed gradually toward the arch.
06.
Give them lift from underneath: To enhance brows with that extra look of youth, evenly tweeze an additional row of hair from the bottom of each brow. This gives an automatic lifting effect without looking fake, and the results will be fabulous. It is important to always remember that the arch should be placed approximately two-thirds of the way out toward the temple. One of the biggest mistakes is a centered arch. This gives the dreaded rainbow shape!
07.
Taper that tail: The tail should, at the very least, end on an imaginary line from the corner of the nose to the corner of the eye. It can extend slightly farther, as long as the tail of the eyebrow does not end below the top of the eye. If it does, your eyes will look droopy.
08.
Use color to emphasize key points: Accenting the brows with color highlights gives the brow a polished, youthful look. With shaping, one can only remove hair, but with color, shape can be redesigned. Sharpen up an arch, extend out a tail or cover an obvious gap or scar.
09.
Brush upward with setting gel: To finish the brow, always set with a clear gel for hold. Avoid using dense wax-based setting products, which are difficult to apply, melt easily and give eyebrow hair a stuck together look. To achieve a natural lift, sweep the gel through your eyebrows in an upward motion. This grooming technique will showcase arches and really work to best frame the eyes.
10.
Invest in an eyebrow serum: Women start to notice changes in their brows right around menopause. Pregnancy can affect them too. Each time a hair is removed, there is a chance of permanent follicular damage. If brows are not coming in as thick as you wished and cosmetics just aren't cutting it, kick them into high gear and get them as thick as possible with an eyebrow re-growth product, the Joey Healy Brow Renovation Serum. This formula, free of harmful preservatives, will help to stimulate growth and thicken the hair follicles of your brows when used twice daily for six weeks, then nightly thereafter.
Joey Healy is a prominent eyebrow stylist, professional makeup artist and licensed esthetician. His Joey Healy Eyebrow Collection and Eyebrow Studio has made him a favorite of celebrities.