Stay Makeup Stay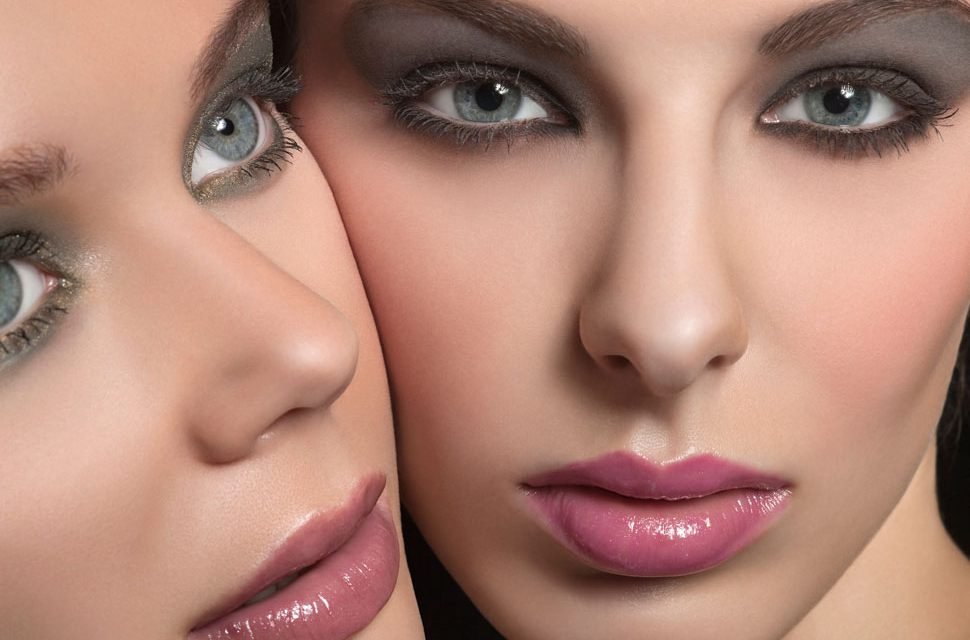 Transfer-Proof Makeup Trend
Powder on your t-shirt. Lipstick on your coffee cup. If life were still that simple. Mandated masks and face coverings have upended many of our daily rituals, not the least of which is how we wear makeup.
Braving the world makeup-free was a viable option for a quick minute, but life goes on and masks now are, like it or not, a wardrobe staple. And just like the season or change in weather, so must our beauty paradigm. And right when the glossy and dewy look was all over the place the new obsession and necessity is makeup that stays exactly where you intended, on your face.
The silver lining is it's actually quite simple and doesn't require any extra steps or additional products. Rather, it's about choosing the right ones and maybe reading an ingredient label or two. And when our favorite celebrity makeup artist and co-founder of Veil Cosmetics Sebastian Tardif gives you the rundown, the transition is not only painless, but as delightful as our no-transfer makeup picks.
Foundation is Everything
"Avoid anything that's oil based, wax based or part oil or wax based" warns Tardif. While many of us have come to love a hydrating and moist finish, they tend to transfer onto any material which it comes into contact with. In addition, the warmth of the sun creates even more slickness. Look for self-setting formulas that are water based and oil free for maximum performance.
Tardif also warns that finishing powders are often the color culprit on your mask. Skip it if you can and invest in a good makeup primer. The primer will not only act as a canvas for smoother makeup application, it increases its longevity and imparts a pore-free, velvety finish.
Veil Cosmetics Automatte Mattifying Balm
A blurring balm formula that goes on transparent. Universal wear for any skin tone that not only creates a smooth silky surface which helps blur out pores and fine lines, it also contains a stable form or vitamin E and C that protect from environmental damage.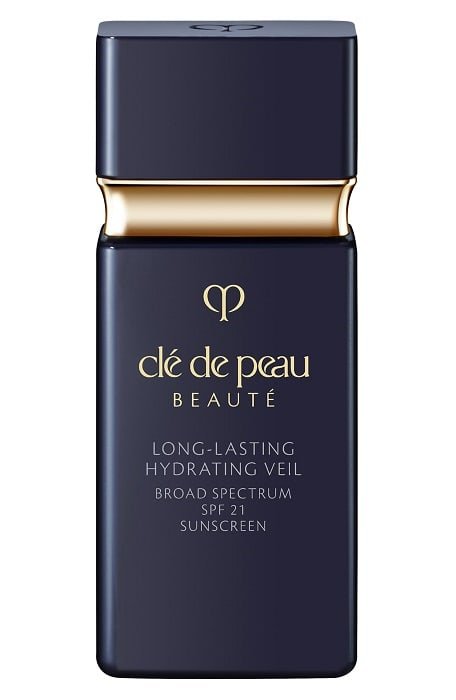 Cle le Peau Long-Lasting Hydrating Veil SPF 21
Instantly corrects visible skin imperfections while improving them over time. Prevents makeup deterioration by adjusting to skin's changing needs throughout the day. Powerful ingredients enhance and illuminate skin while preventing future damage.
Tatcha The Liquid Silk Canvas Primer
An infusion of botanicals and thin layers of silk provide a protective barrier between makeup and skin preventing clogged pores and makeup meltdowns.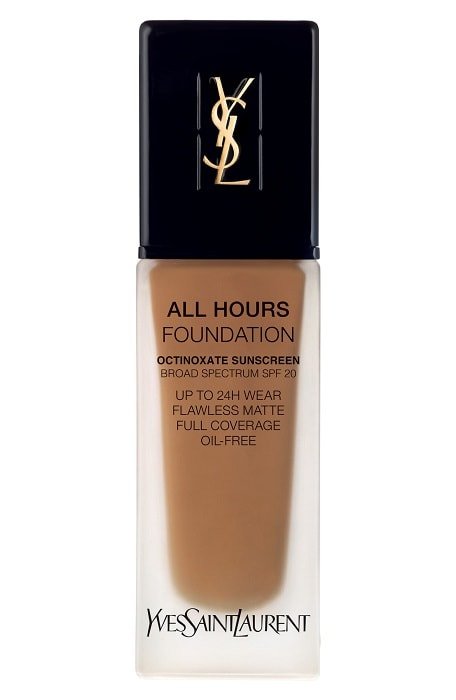 Finally a matte-finish makeup with blurring technology. Transfer-proof, oil-free and non-pore clogging, a combination of flexible pigments and skin-loving ingredients for a flawless coverage and a weightless feel. Heat and humidity proof, it's infused with a black tea antioxidant complex for additional skin care that combats the signs of dullness and fatigue.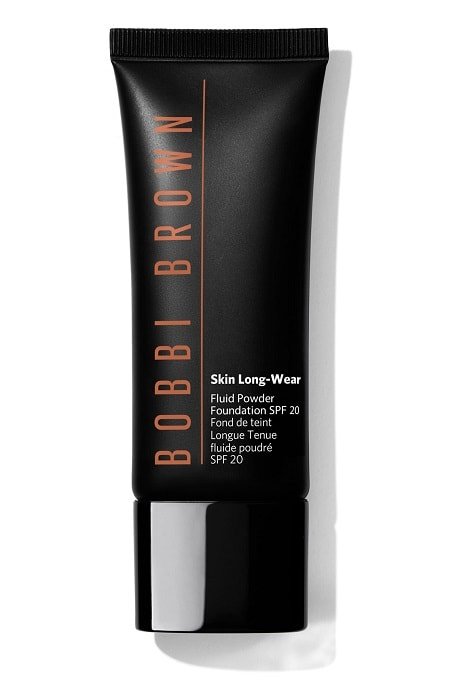 Bobbi Brown Skin Long-Wear Fluid Powder Foundation SPF 20
A liquid that transforms into a soft, fine powder. Formulated with a Power Protein Complex to help skin look smooth and healthy. A perspiration-resistant formula that controls oil and lasts all day with added SPF to protect against blue light and UV filters.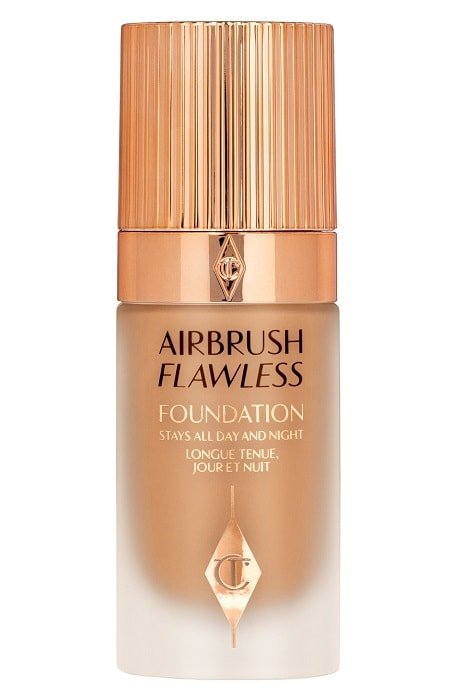 Charlotte Tilbury Airbrush Flawless Foundation
Everything the modern woman needs all in one beautiful makeup. This hybrid skin care foundation contains Charlotte Tilbury's proprietary secret ingredients, including her groundbreaking Magic REPLEXIUM® to significantly reduce the appearance of wrinkles with continued use. Hydrating and lightweight, it's guaranteed sweat proof, humidity proof, waterproof and transfer resistant.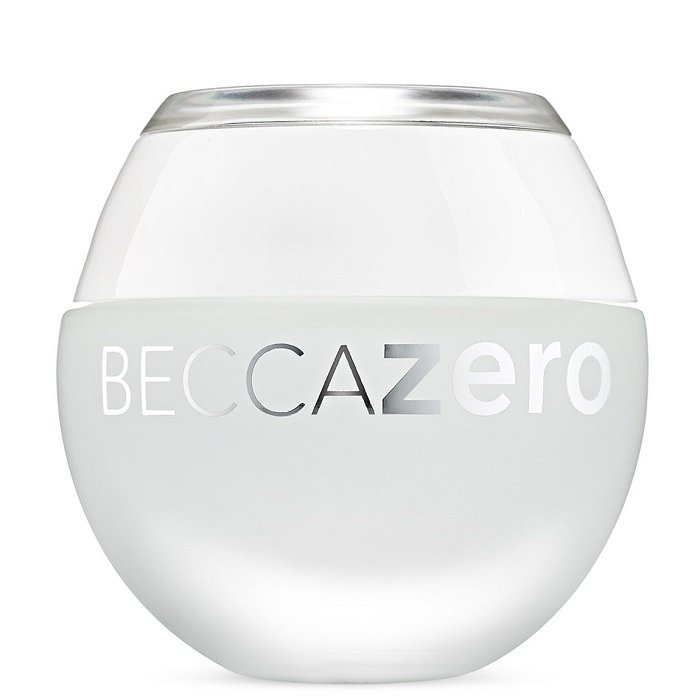 Becca Zero No Pigment Foundation
Show the world what you got. Get a flawless complexion without the makeup hassle. Naturally invisible with a Clear Light Blur Technology of water releasing powders that burst upon contact to blur the appearance of imperfections for a transparent-matte finish. Instilled with hyaluronic acid for all-day hydration and comfort.
Your Lips are Sealed
"For lips or cheeks, any wax based formulas or glosses are out of the question but long-wear liquid lipstick can be very drying in the long run" Tardif states. You'll want to find a formula that offers the best of both worlds–a smooth finish that's not too glossy or lacquer-like. Use an oil-free lip primer and line lips to keep color from bleeding. Remember to blot lips with a tissue immediately after application.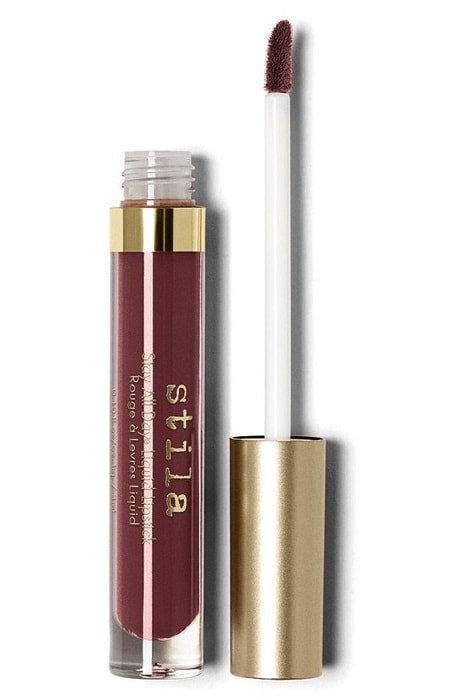 Stila Stay All Day Liquid Lipstick
A makeup artist favorite, this creamy, full-coverage lip color delivers deep hydration with rich, long-lasting pigment that stays put for hours of continuous wear. Features a comfortable texture that feels lightweight on lips that not bleed or transfer.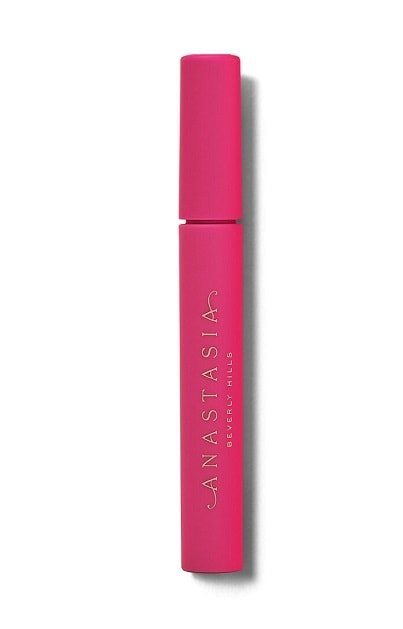 Anastasia Beverly Hills Lip Stain
A new era of lip stain has arrived. Rich matte color with a weightless feel and stubborn staying power. Light as air feel in a waterproof lip tint that stays smooth and silky yet refuses to budge.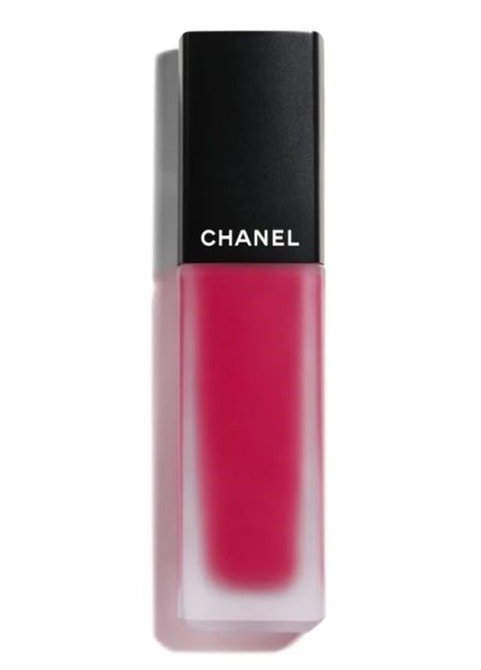 Chanel Rouge Allure Ink Fusion
Chanel's chic and compact packaging ensures that this liquid formula is perfect for reapplying on-the-go–although the finish means you'll scarcely need to. Use the flat side of the applicator to apply, then define with the thin side for a matte finish that lasts as long as you do.
Veil Cosmetics Velvet Lip & Cheek Palette
The formula is made from a skin conditioner that is silky and long-wearing without the drying effect of a long-wear lip formula. All colors are buildable and are transfer-resistant.
Get Set & Go
So if finishing powder is a face mask no-no, what can you do to set, perfect, and ensure your makeup will stay not stray? Makeup setting sprays are not just a marketing gimmick to part you and your hard earned money. Setting sprays shield against sweat and allow your makeup to blend and appear less blotchy. Made of polymers dissolved in a solvent, a couple of quick spritzes help merge your makeup for a more balanced and radiant appearance. The cooling mist lowers the temperature of your makeup, preventing rubbing and smearing.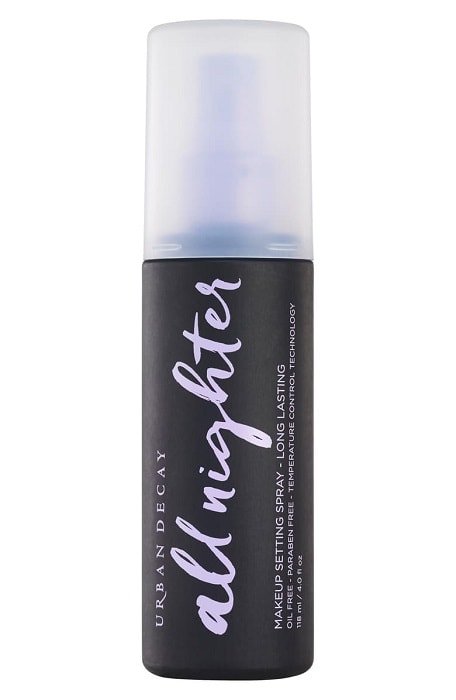 Urban Decay All-Nighter Setting Spray
A micro-fine mist that refreshes while setting makeup with a vegan formula for smoother-looking skin and vibrant makeup that lasts all day or all night.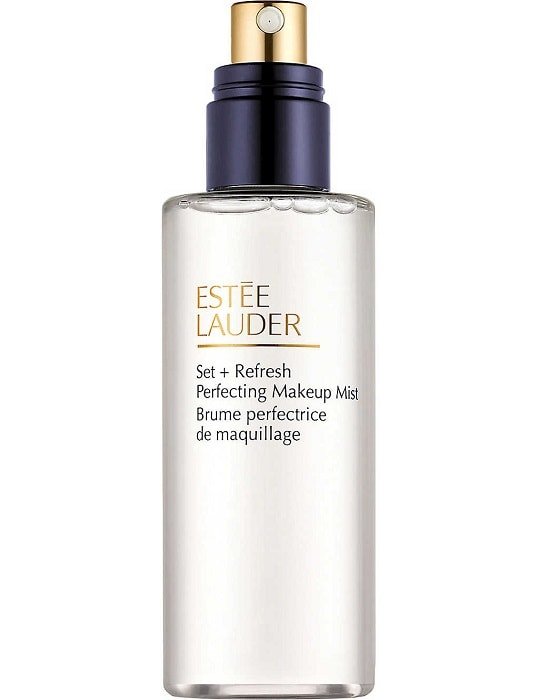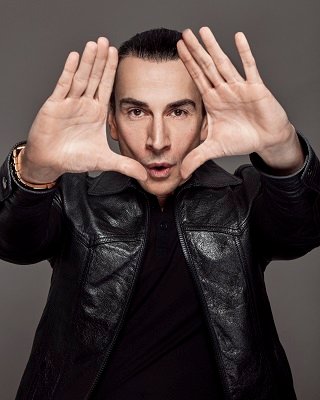 For over 17 years, Sebastian Tardif has led innovation for many global luxury brands and beautified celebrities including Naomi Campbell, Nelly Furtado, Jane Fonda, and Olivia Palermo. He has led makeup direction for over 100 international fashion week shows while his signature makeup has appeared in Vogue, Harper's Bazaar, and Elle magazines.