Sights: Middle East

The Middle East is marked by incredible diversity and indelible images. One extended visit erases the misconceptions and opens an entire new world filled with laughing people and overwhelming hospitality. Sights, unseen outside of the region, jump with historical significance and endless stories. Here are just a few.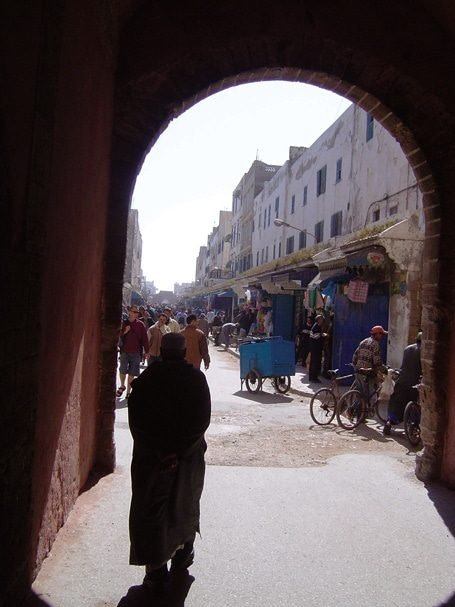 Morocco: The gateway of Essaouira transports you to a land celebrated for its cabinetmaking and lemonwood carvings. Common to the city is the thuja. The arborvitae, or tree of life, is said to inspire artists from around the world.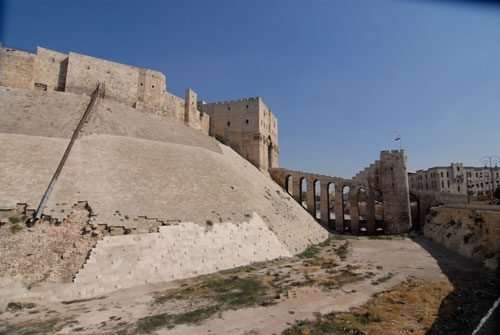 Above: The great 13th century Citadel of Aleppo in 2009 as it once stood as one of Syria's major attractions, next to the Unesco-listed Old City. The Syrian Directorate-General of Antiquities & Museums  announced recently that parts of the citadel's pale stone are collapsing, while rubble from neighboring bombed-out buildings litter its moat in the latest example of heritage being lost to Syria's five-year long war.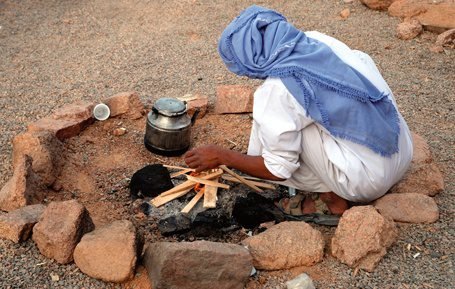 Sinai Desert, Egypt: Since the beginning of time, it seems the Bedouin men of the Sinai were never done drinking tea or coffee. Legend has it that any man who broke a coffee cup would be obliged to buy or make two new ones for the mess. This arrangement produced many jokes at the expense of anyone so unfortunate as to break a cup. In the process the bonds of friendship were formed.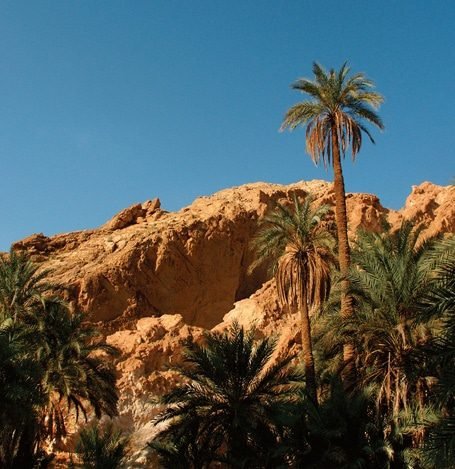 Isfahan, Iran: Beautiful gardens mix with the cool blue tiles of Isfahan's buildings, majestic bridges and immense bazaar.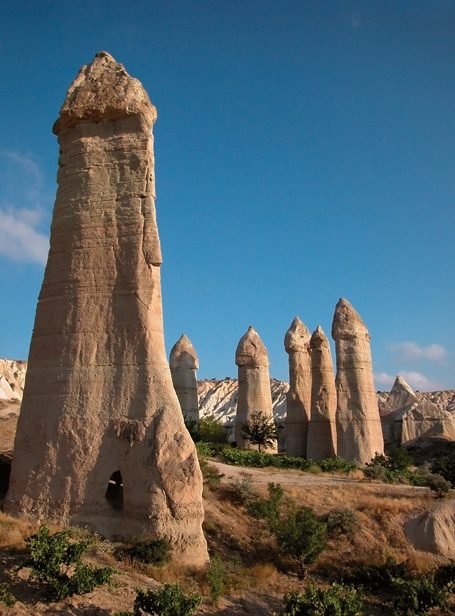 Cappadocia, Turkey: Nature's powers are alive in the fairy chimneys of Cappadocia. The moonlike landscapes are formed by the continual erosion of the volcanic landscape by the wind and rain. Many say that if you leave Turkey without visiting here, your whole journey would go to waste.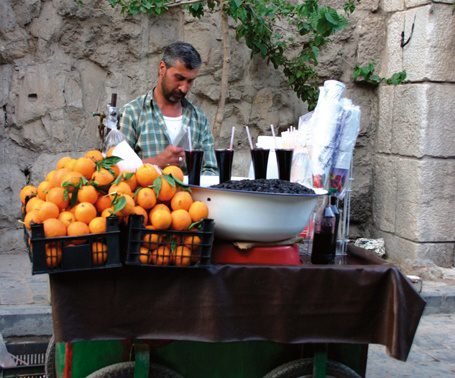 Petra, Jordan: "No hurry, no worry!" says the Jordanian fruit salesman as he provides refreshment near the famed stone city.