NEW PAUL McCLEAN BOOK SHOWCASES LOS ANGELES' STUNNING MODERNIST HOMES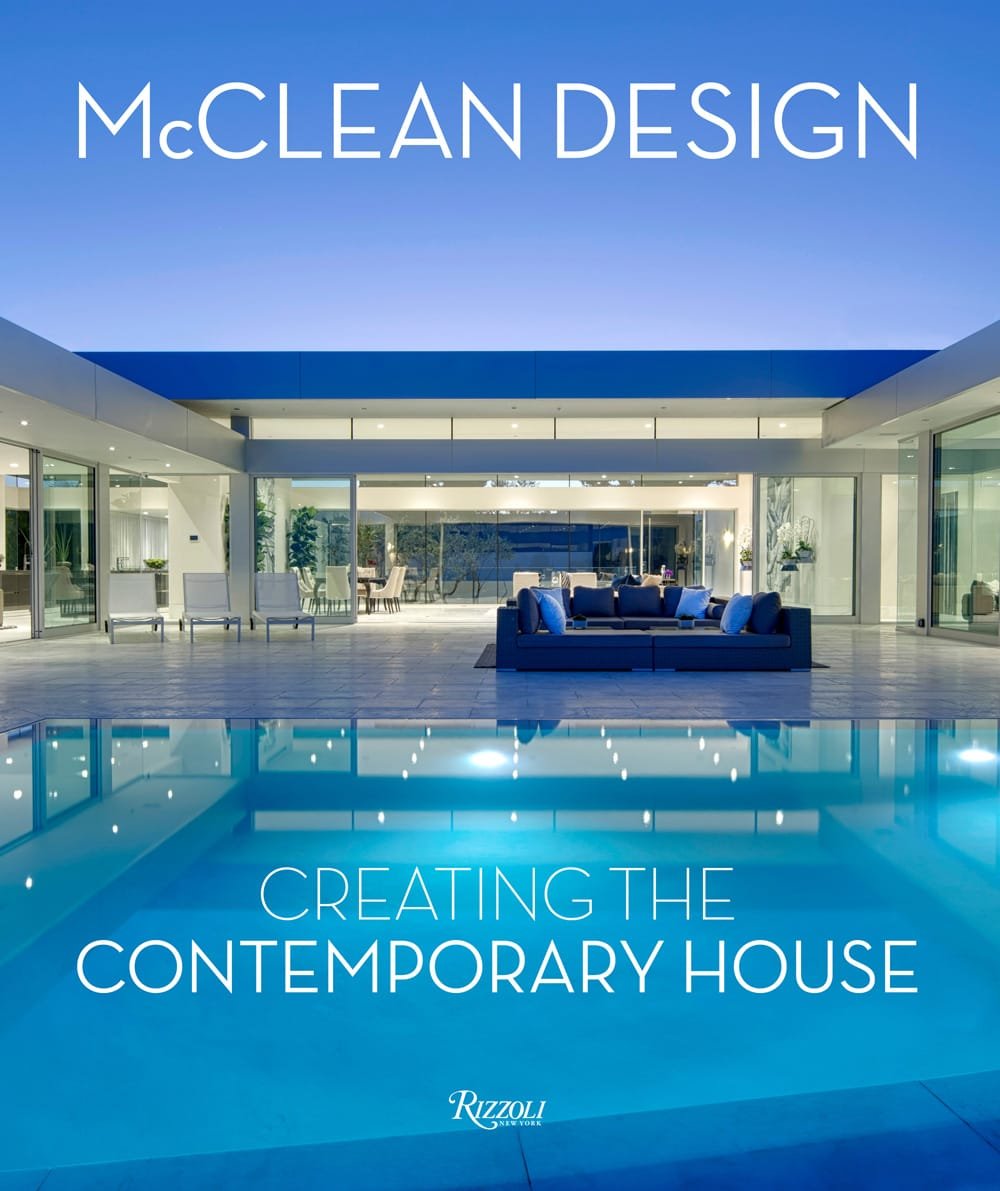 Photo credit: Simon Berlyn
Some of the world's most rarified real estate is found in Los Angeles, shepherded by real estate titans who finesse sales for clients worldwide –– from Tokyo to Beirut. Their go-to architect is Irish-born Paul McClean who has established himself as a Southern California design visionary, constructing homes built of geometric shapes that wholly blur boundaries between indoors and out.
The Irish-born architects deft use of light, water and air is unparalleled.
Twenty-one of his stellar homes completed in the past 15 years receive a deeper look in "McClean Design: Creating the Contemporary House" recently published by Rizzoli Electa. The buyers of McClean's homes have major star power. The short list: the Winklevoss twins (famed for suing Mark Zuckerberg), Beyonce and Jay-Z and Calvin Klein.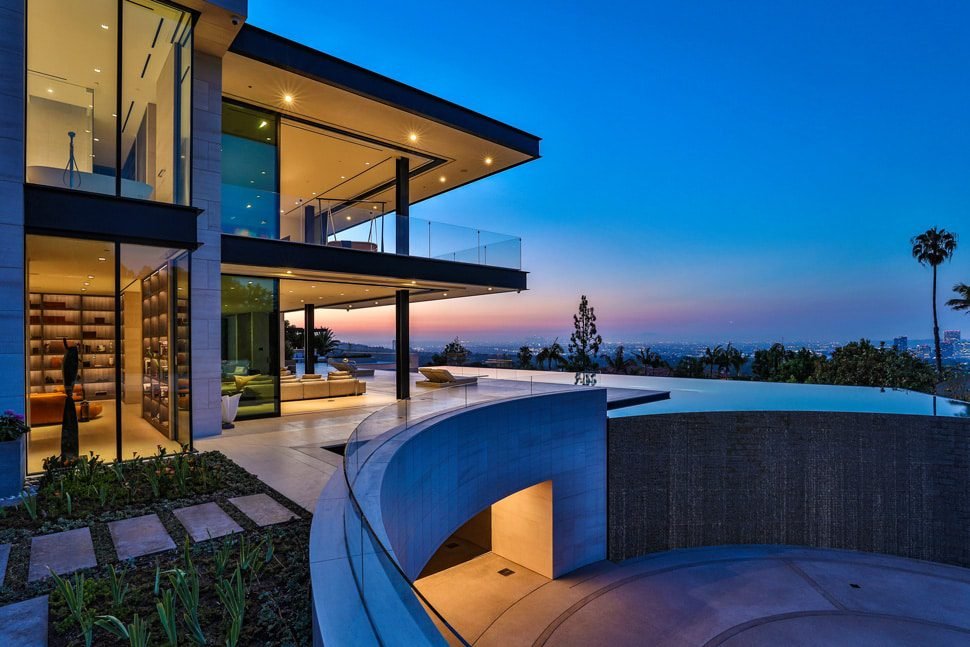 Photo credit: Simon Berlyn
Los Angeles' grandest home
McClean's grandest estate, however, is "The One," a hilltop Bel-Air mansion that tops out at 100,000 square feet harboring 20 bedrooms. Developed by Nile Niami (he's known for his extravagant promotions), the estate is nearly complete with an asking price of $500 million. The home includes a beauty salon and lounge, its walls and ceilings built of aquariums.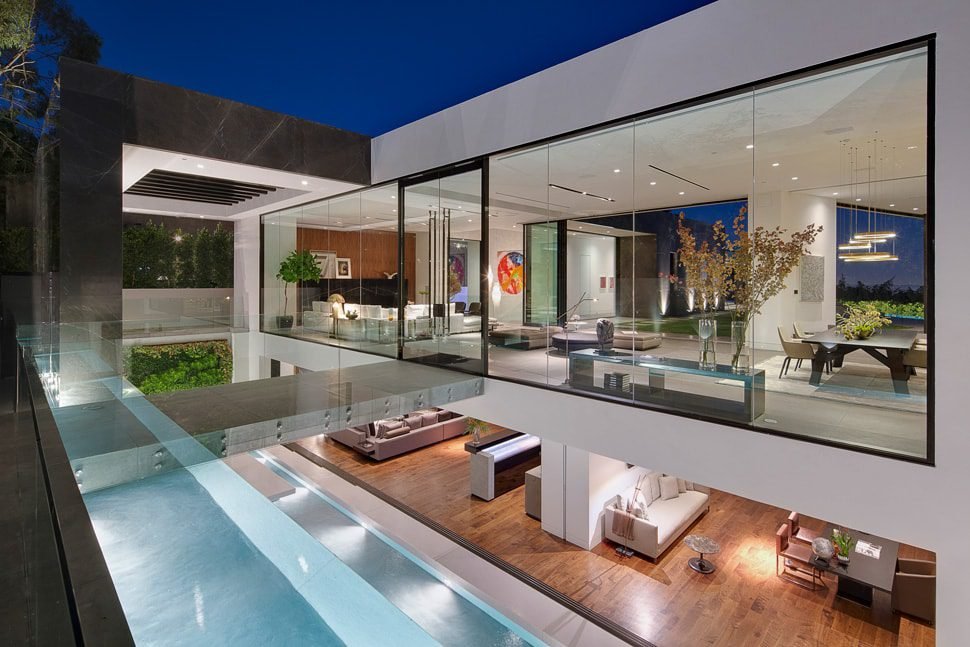 There are also four swimming pools, a nightclub, and five elevators. Welcome to the new gilded age.
Much smaller at a mere 11,000 square feet (about a tenth the size of "The One"), Calvin Klein's McClean-designed West Hollywood home was purchased for $25 million by the fashion designer in 2015. The home is McClean's third that's built on Thrasher Avenue in the coveted "Bird Streets" that rise north of Sunset Boulevard.
At the entry, a floating bridgeway above a water courtyard below greets visitors, Walls of glass open onto distant cityscapes in the main level with its joined living and dining rooms, kitchen, master suite and a guest room.
The basement level harbors two bedrooms, garage, family room and an office.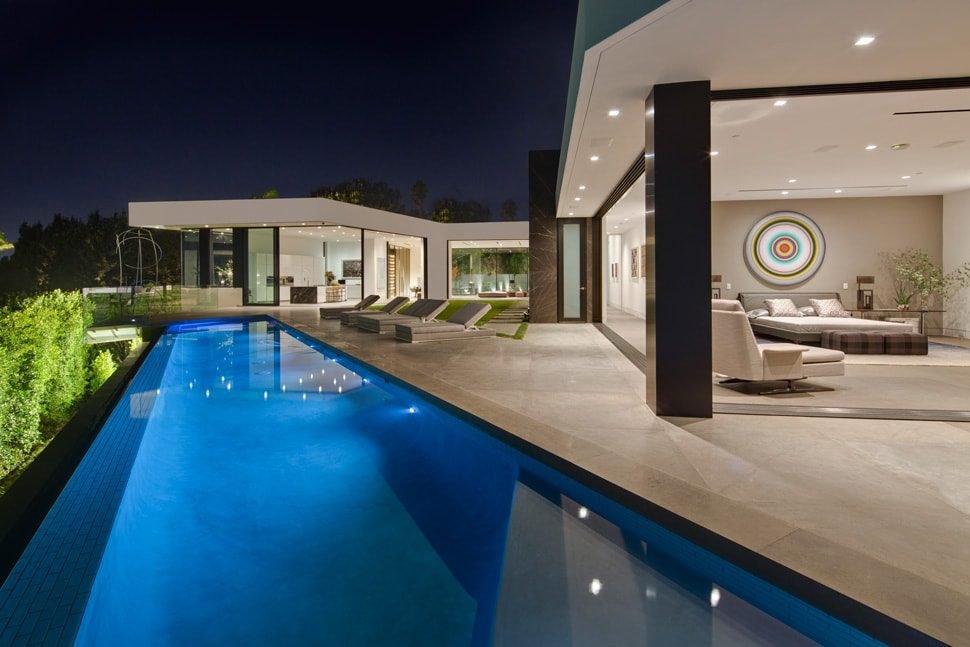 Photo credit: Simon Berlyn
A skillful use of light and shadow
"An overarching goal is to make the lower level not feel like a basement; light from multiple directions achieves this," writes McClean in his book. "The basement courtyard is a primary feature of the house with shadows reflected from a trellis above at certain times of the day, while the white marble water feature with water spilling down its face reflects lights deep into the house."
The house is topped by a rooftop deck with dining and additional seating areas –– the optimal perch to take in expanded views of Los Angeles' glittering grid of streets.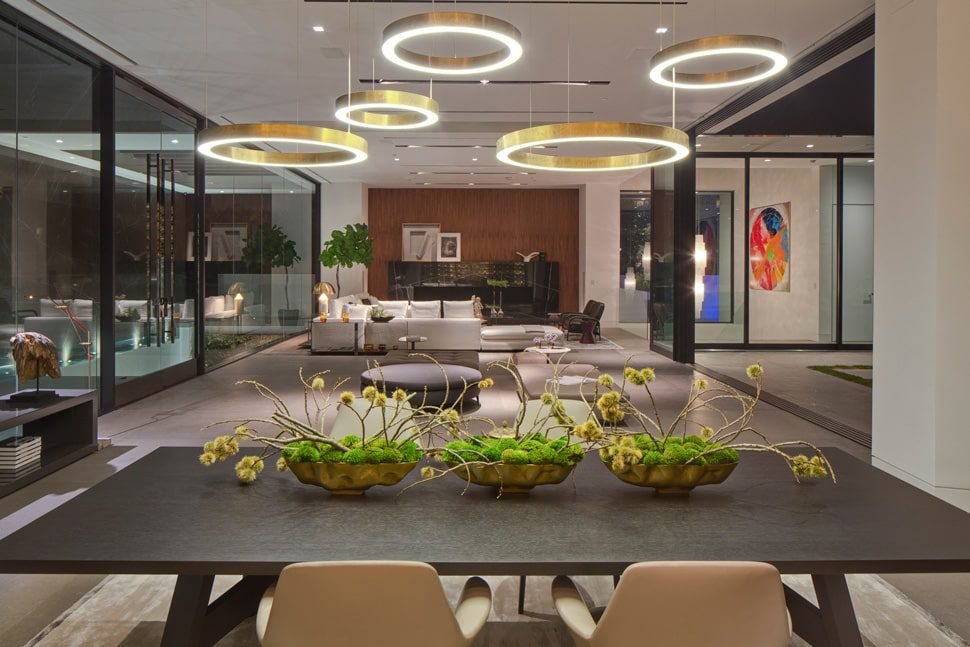 McClean's homes, often built on highly regulated hillside lots, require the architect to "skillfully strike a balance between creating totally private space, screening views of adjoining houses, and framing a view," writes Valerie Mulvin and Niall McCullough in the book's forward. Even under such restraints that require carefully calibrated design and build decisions, McClean's homes "manage to create a sense of calm monumentality," they write.
McClean's homes are serene retreats
Oversized interconnected rooms achieve a Zen-like flow in the homes –– a vast sense of space that's yet kept intimate by furniture groupings and alcove rooms.  Floor-to ceiling walls forever show off exceptional views of the gleaming city, sky and sometimes sea.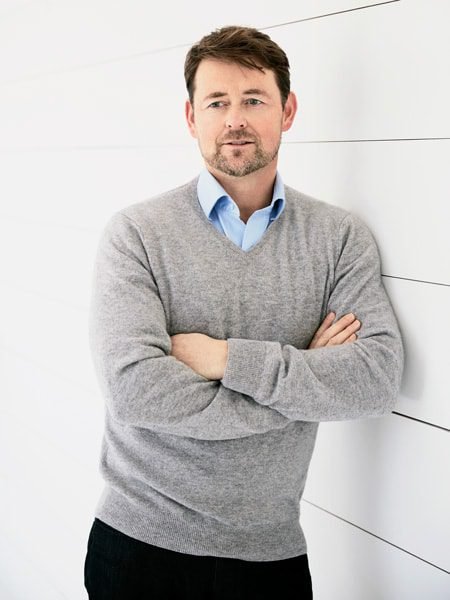 Paul McClean attended the Dublin Institute of Technology, graduating in 1994. He then worked for award-winning architectural firms in London, Dublin, and Sydney, but soon established his own practice, McClean Design in 2000. The architect is a member of The American Institute of Architects. He primarily works in California and Hawaii.