Moroccan Lamps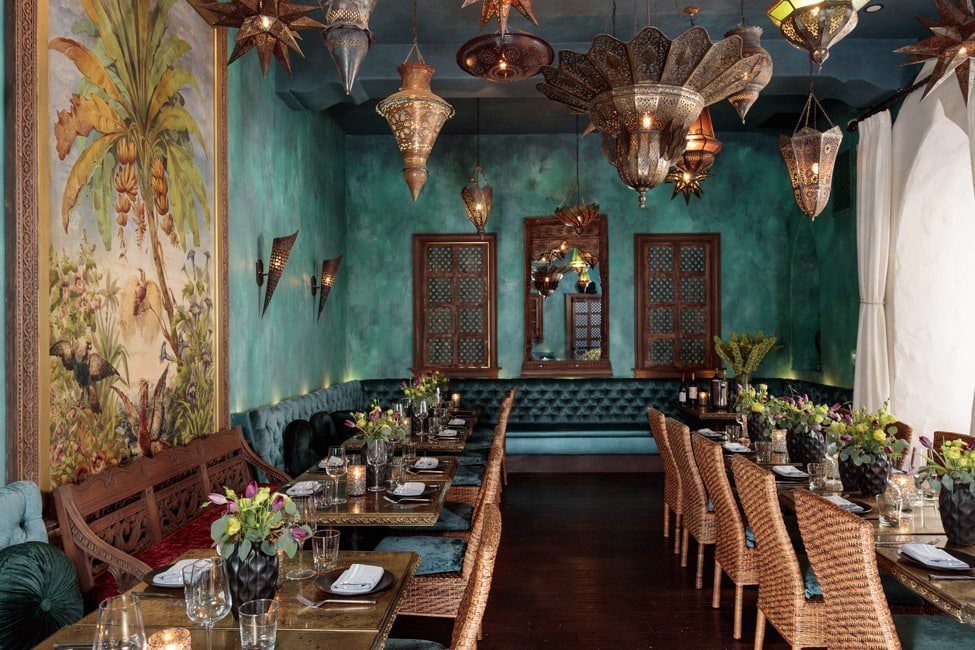 Whether rendered in metal, glass, or an artful mix of both, Moroccan-inspired lighting brings elegance to a variety of decor and architectural styles.
T
he little black dress, white tee shirt, pearls, and jeans all have something in common in fashion—when made with high quality materials, they can be worked into a variety of looks. While there are equivalents in interior design and architecture, Moroccan-inspired lighting fixtures are the exception to the rule of simplicity equaling versatility. They shine with their metal foundations and sparkle with colored glass or prismatic accents.
Moroccan lanterns are one the most recognizable parts of many design styles," says Houzz contributor, set director Summer Baltzer, and host on HGTV's "Design on a Dime" and TLC's "Unhinged." "As they are intricately made from metals such as brass or copper, these pieces cast amazing shadows on their surroundings when hung from the ceiling."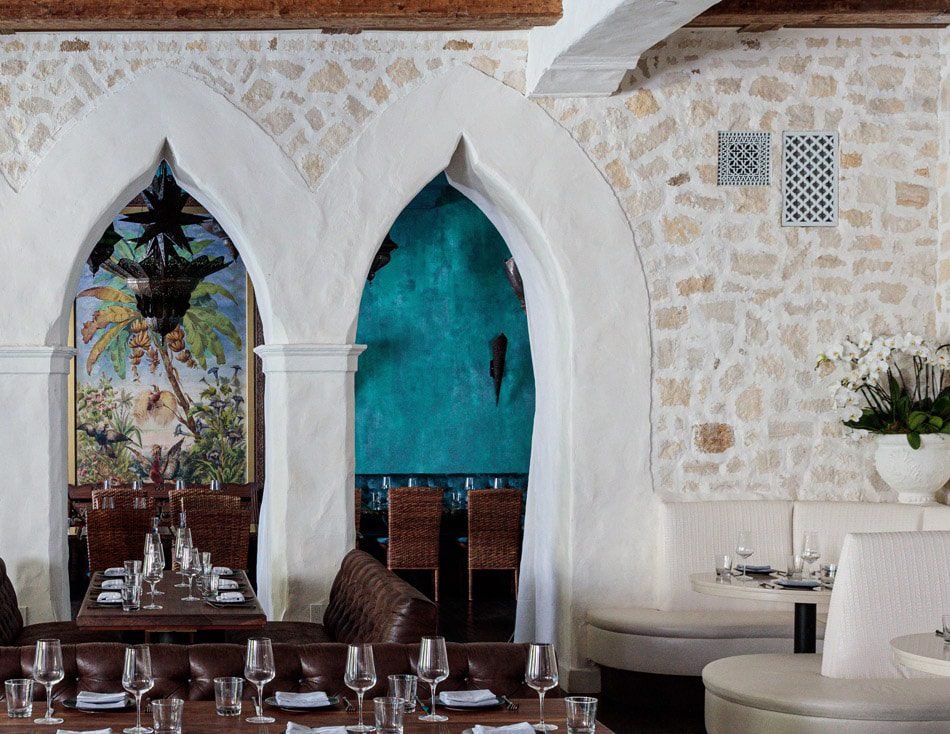 Even so, they somehow manage to look good against almost any type of backdrop, from beach house minimalism to colorful Latin and Caribbean-inspired patios and formal dining areas outfitted with European furnishings. When selecting the perfect fixture or set of fixture, finding the perfect fit requires effort as it would finding the right "LBD" or jeans. However, that well-selected lantern, sconce, or lamp can add flair and personality to a space.
"Salvaged Moroccan lanterns work harmoniously to dramatically establish a mood in any setting," says Spencer Ramsey, Operator and CEO of Santuari Restaurant in Los Angeles, California. His careful selection of lighting elements are intended to underscore the contemporary pan-Mediterranean menu as well as create a setting that fits with Southern California's indoor-outdoor decor aesthetic.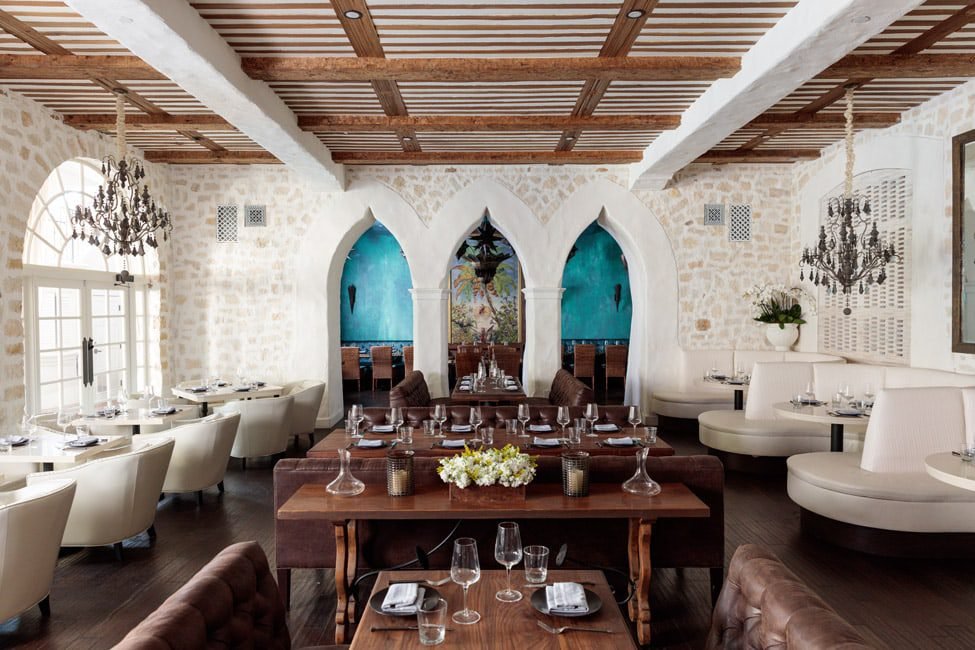 "By day, the brass fixtures immediately evoke a sense of ease and transport you to a resort-like mindset," continues Ramsey. "At night, the lanterns speckle the room offering an intimate feeling of romance in a moody space. The geometric forms and intricate designs of the culturally iconic pieces layer perfectly with rich wall colors as well as light, airy spaces creating a bold statement in any room."
Lori Dennis, Interior Designer and Lamps Plus Brand Ambassador, points out that floor and table lamps are best for rooms such as an office where you will need more direct lighting for tasks, like reading, crafting, and cleaning. For areas where you are entertaining or relaxing, atmosphere and mood can be created with layered lighting…which Moroccan fixtures accomplish in a delightful way. "Think about using a ceiling mounted source that also lights up the ceiling as well as walls sconces in addition to table and floor lamps, and use dimmers wherever you can," she advises.
According to Laurie Resnick, founder and co-CEO of Rolling Greens, a full-service gardening store (which also offers tips for indoor and outdoor décor), the appeal to these ornate fixtures is that they originate from multiple cultures, ranging from Spanish to Moorish to North African. However, there are many things to consider when looking for fixtures that will fit the room's or outdoor space's dimensions as well as the other furnishings, no matter how eclectic or minimalist the finished look is supposed to be.
"This blend creates a very warm and timeless design that appeals to a wide range of tastes," Resnick says. "Scale is always so important, so remember that too small is never good. Oversized chandeliers make a statement for dining and living rooms. Wall sconces are a beautiful choice for framing windows or mirrors. I think color is back as evidenced by the popularity of Moroccan style which incorporates bright tones of yellow, orange, and terra cotta to name a few. Think of the vivid blue Yves Saint Laurent favored in his Moroccan villa."
Yves Saint Laurent knew a thing or two about fashion, whether it was for the body, the home…or the soul. He knew the right accent piece could transform any room from practical to luxurious in an effortless way. With so many sparkling lanterns to choose from and so many ways to accessorize with them, you can follow his lead, and the leads of other homeowners wanting that extra something to personalize a room.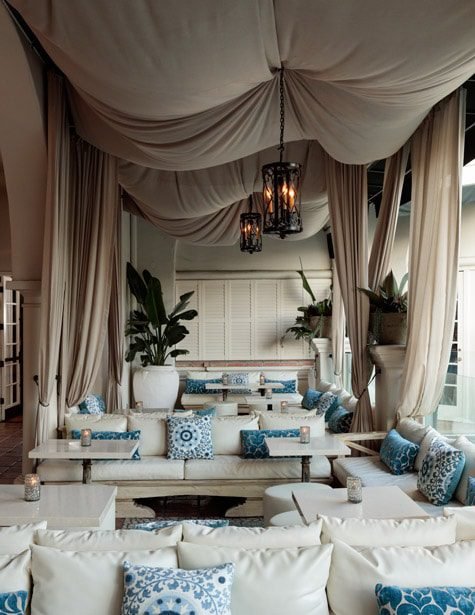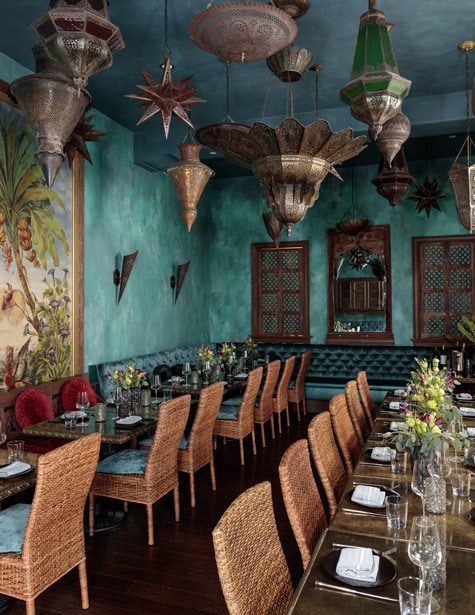 Jennifer Farrell, Interior Designer and Lamps Plus Brand Ambassador points to these trends for fall 2019 incorporating Moroccan-style fixtures:
 Over scaled Pendants: Dramatic, single-light pendants at least 24″d, in a bell, dome, teardrop, or globe shape.
Organic Shapes: Amorphous, non-linear forms inspired by branches and botanicals.
The Modified Pendant: Mid-century meets 21st Century, as the starburst adds mixed materials and dramatic shapes.
Mixed Metals: One fixture combines multiple finishes, using the hottest metals of black, matte gold, chrome, and rose gold.
The Transformed Cage: The traditional cage light expands to unexpected shapes and surprising materials
Here are a few ideas from Houzz.com at different price points to provide some inspiration (all photos from the retailer), are available right now!