Masking in Style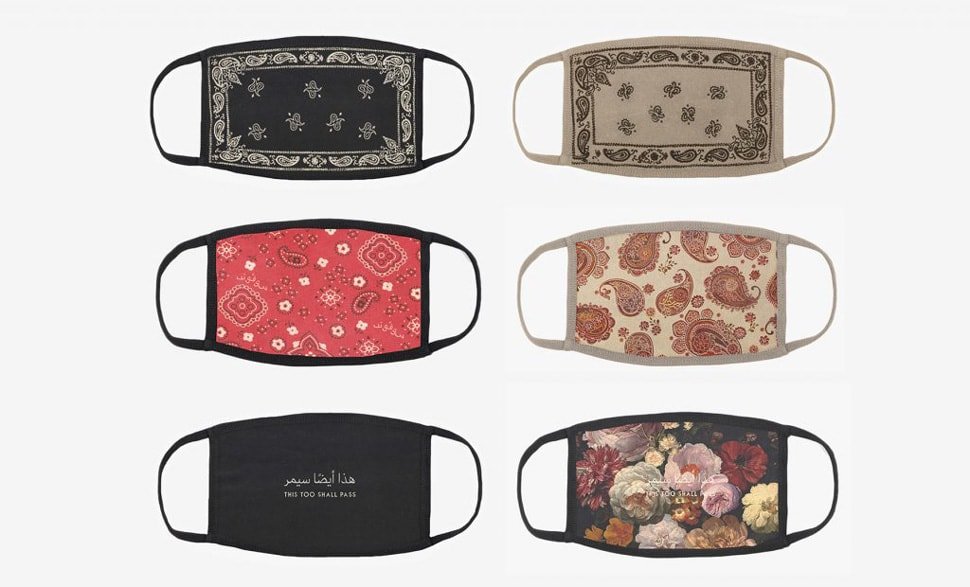 Where to Buy Designer Face Masks That Give to Charity
No one would have guessed in a million years that on the heels of summer the most essential article of attire would be the face mask. But here we are, replacing our summer vacations plans with where to find cleaning supplies, figuring out Zoom, what will be our next Netflix binge, and where to purchase stylish protective face coverings.
While some locales require a face covering outdoors at all times, others only oblige them when inside a place of business. Those that reacted fast purchased quantities of surgical masks meant for medical personnel, while the rest made do with the makeshift variety from a bandana or scarf. As we become accustomed to the idea that we may be wearing these for a while, our inner fashionista voice is wondering where it can buy one that has some panache without looking ridiculous. Many international design houses and retailers, including Louis Vuitton, Cristian Siriano, Prada, Zara, and H&M have transitioned to "essential" businesses by converting their manufacturing operations to the production of N95 masks for medical professionals. In doing so, they are filling the vast shortages and keeping their staff employed. While these masks are not available to the general public, a growing crop of talented and entrepreneurial designers are skillfully fulfilling the demand for consumers.
From retro kitsch to rhinestones and pearls, we've curated a list of designers and websites to help build your mask wardrobe. Though I think we all agree that this is an accessory we hope recedes into obsolescence sooner rather than later.