Making Your Wedding Rock!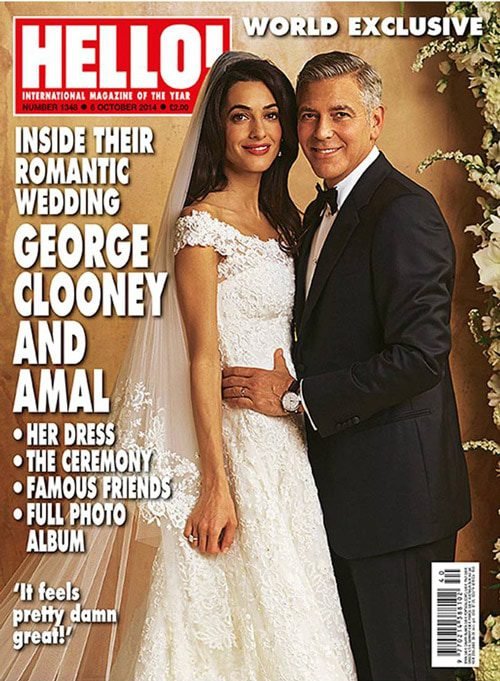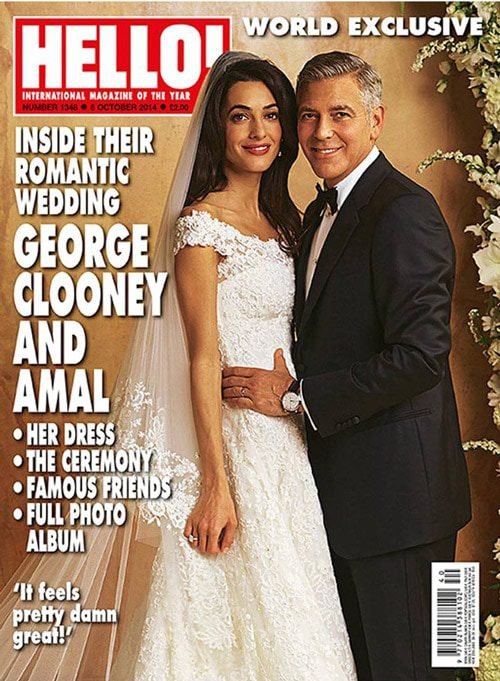 Congratulations! You're getting married. And yes, you can pick the finest flowers and tablecloths, but before you make your mark by putting together a wedding for the ages, take a look at some dream elements from a superstar's perspective.
DRESSES WITH FEMININE FLOURISHES
Inspired by the striking tiers in the Angel Sanchez wedding dress one worn by "Desperate Housewives" actress Eva Longoria, brides are gravitating to wearing gowns with flurries of feminine flowers and sophisticated tiers. Even if your setting isn't as exotic as the Italian canals, where the George and Amal Clooney knot was tied, a beautiful gown will put you in wedding heaven.
"Whether kept understated or embraced wholeheartedly, flowers, lace and tiers were seen all over the wedding runway shows and in the collections [such as Oscar de la Renta, Elie Saab, Elsie Katz and Jean Faras]," says fashion expert Mara Urshel, co-owner of Kleinfeld Bridal in Manhattan.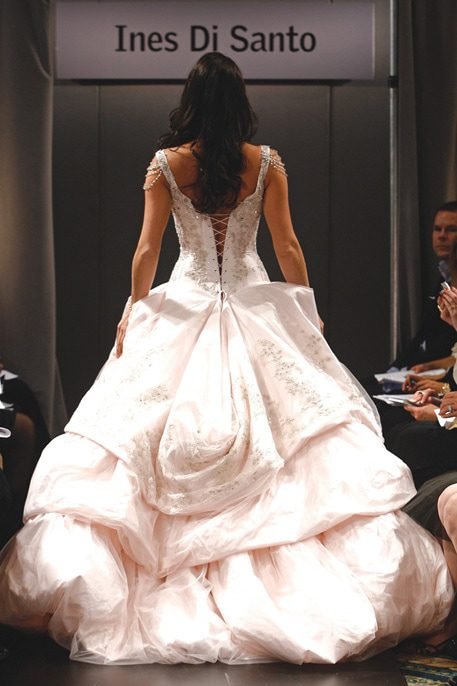 Pick Your Location
Nothing makes more of an impact than the location of your wedding, and an Art-Deco backdrop is just the ticket. Get on board with what Oprah Winfrey Show correspondent Lisa Ling and Paul Song had in mind when they got married at Union Station in Los Angeles. From Grand Central Station in New York City to Philadelphia's 30th Street Station and Chicago's Union Station, these historic locales are perfect for the bride who loves old world grandeur.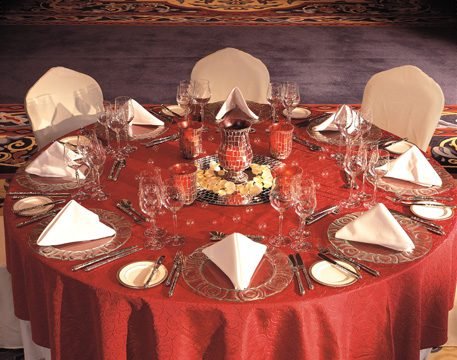 "Rarely does a location offer the nostalgic ambience one finds at a train station," says style guru and celebrity wedding planner Yifat Oren. "Train stations are grand and elegant all at once. Crystal chandeliers, wood-paneled walls and antique marble can be your inspiration for a classic retro wedding celebration."
"No matter what venue you choose for your nuptials, you can still achieve that glamorous yet natural look with makeup," says beauty expert and five-time Emmy Award winner Eve Pearl. "A smoky eye is all you need, topped off with a little gold shimmer to soften and open up the eye."
Top Chef: Wedding Edition
With over-the-top weddings now being de rigueur, the definitive highlight in luxury affairs is having a celebrity chef cater your special day. Imagine the Insta-moment when your guests see a Celebrity Chef such as Floyd Cardoz preparing the meal at your wedding or special event. That's exactly what Paul Neuman, owner of award-winning, 37-year-old catering house, Neuman's Kitchen, thought when he asked Chef Cardoz to join him in an exclusive catering partnership to offer an elevated experience for his catering clients. With critically acclaimed restaurants in India and the US, Chef Cardoz is best recognized as the Season Three winner of Bravo's Top Chef Masters and as head chef at restaurants like Danny Mayer's Tabla and North End Grill.
For affluent hardcore foodies, having their favorite five-star restaurant cater their wedding can be a must, serving delicacies like truffle risotto and caviar to their A-list guests. In case you can't go that route (and how many of us can?) here's another version.
Planner Oren's idea: "If there's a special restaurant you frequent or maybe your groom popped the question there, nothing is more romantic than having them serve your favorite dish at your wedding."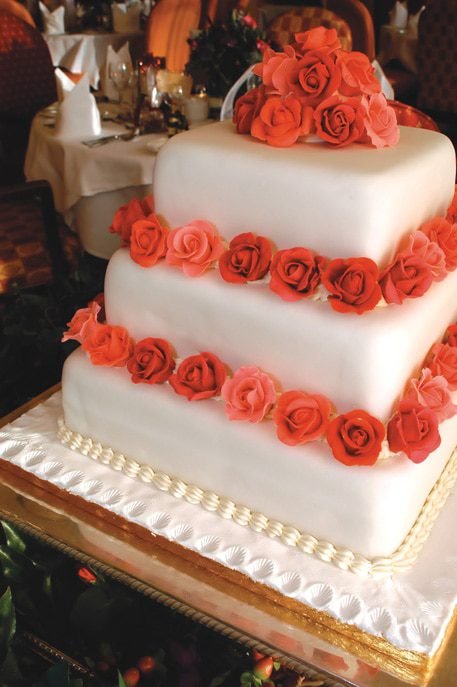 Headline Acts
Hiring a DJ or a band is a no-brainer, but for brides looking to make a statement and who happen to have the connections (and the cash), why not splurge and have an A-list entertainer perform at the wedding? Whether your tastes range from Prince to Mariah Carey to Fall Out Boy or something else, entertainment marketing firms like New York-based Platinum Rye can help you book a headlining act.
And if your fiancé happens to be musically talented, like Katherine Hail's new husband Josh Kelley, there's nothing more romantic than having him compose a song.
Do-Good Gifts
Over the years, charity registries have become increasingly popular among celebrities (and everyone else) from Price William, The Duke of Cambridge and HRH The Duchess of Cambridge Kate Middleton, Nicole Kidman and Keith Urban, Sofia Vergara and Joe Manganiello, to NBA star Sam Dekker and Olivia Harlan, they have chosen to register for a charity in lieu of wedding gifts.
"Keep in mind that how you spread the news about your wedding registry matters, whether you're registered for a charity or something more traditional," adds etiquette expert Peggy Post. "You definitely don't want to include it with your wedding invitation since that puts the emphasis on the gift. So include it on your wedding website or enlist your family and bridal attendants to inform your friends the old-fashioned way: word of mouth."
Traditions Did You Know?
The tradition of asking for the bride's "hand in marriage" comes from an Ottoman custom called "joining of hands." In a symbolic purchase, the groom would give the bride's father a coin, and the bride would then be passed from her father's "hand" to her husband's.
For centuries the bride belonged to her father before marriage, hence the tradition of him "giving her away." She and her property were both given to the groom. She no longer belonged to her father.
In Syria, kidnapping was a tradition. Because a single woman was a valuable asset to her family, reluctant to let her go, the groom would kidnap his bride. He would hold her on his left arm and keep his right arm free to fight off would-be suitors. That's why the groom stands on the right of the bride during the ceremony. If the "kidnapper" needed help, he would ask a friend, and that friend became the "best man."
The veil originated in the Middle East, where the groom was not allowed to see the bride before marriage, while the Roman bride wore it to disguise herself and protect her from evil spirits.
During the Middle Ages, the bride would carry a bouquet of wheat, and the grains were scattered after the wedding ceremony. A wheat cake was broken over the bride's head to symbolize good luck and fertility.
More recently, in 1840, the marriage of Britain's Queen Victoria to Prince Albert is said to have begun the tradition of the white wedding dress. The queen's flowered wreath and gown of finest white satin trimmed with orange blossoms was shockingly plain by royal standards, but from then on, it was universally agreed that white best symbolized innocence and virginity.