40 Hours In Cabo San Lucas
Once a destination stop for priests and pirates alike whom voyaged from faraway lands to serve God or pursue their treasures down the southernmost coast of the Baja California peninsula, Cabo San Lucas has something to please everyone. Sportfishing, snorkeling, world-class golf, divine spas, appreciation of fine food, and all agave cocktail are sure to line your itinerary. The real trick is finding the right place to lay your head.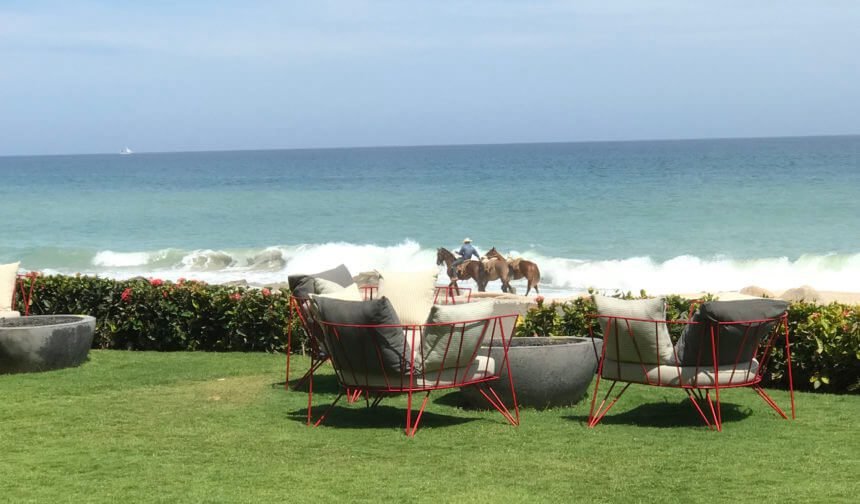 In the search for the perfect destination (is there such a thing), we stumbled across the Grand Velas Los Cabos. Let me tell you, I am a sucker for fancy marketing words on travel websites and the Grand Velas Los Cabos really draws you in from their opening paragraph.

"
Paradise Perfected At Our Cabo Mexico Resort
Strikingly located where golden sand beaches embrace turquoise seas, Grand Velas Los Cabos welcomes you to a world of uninhibited luxury and unique style. We've elevated the concept of luxury all inclusive resort to deliver unforgettable vacations that amaze your senses and stir your soul."

What stood out in this amazing journey was the Los Cabos all inclusive resort part.
One price for the room and all the food and drinks I want? Is that really possible?
Or would it be so special like a bespoke suit being made with everything custom tailored to my specific needs?
The challenge of finding out invoked my inner Pericue so I caught the quick two-and-a-half-hour flight from Los Angeles to find out.
THURSDAY 2:05 p.m.
ARRIVALS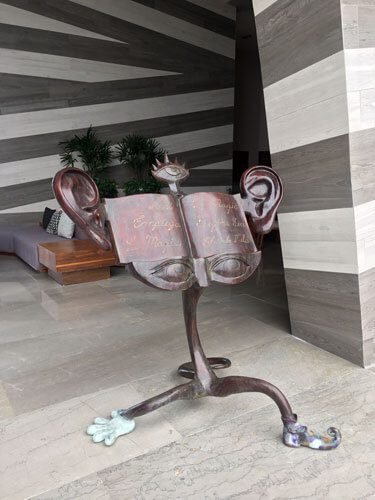 The flight arrived right on time and a quick burst through immigration brings you to the pickup area and the resort's staff were waiting and ready for a tidy 25 minute drive to the resort. Once you arrive there, the magic begins and quite frankly, you don't want to leave.
The lobby sits on the fifth floor, which is particularly noteworthy because the waiting area to check-in overlooks the magnificent pool and the Sea of Cortez. Within minutes the hospitality greeters welcomed me with a drink, cool towel, and a shoulder and scalp massage. Yes, this is going to be special.
I was booked into an Ambassador Suite, which by size alone exceeds expectations. At almost 1,100 square feet it's bigger than most so-called suites at other properties across the world. The private terrace featured views of the pool and the sea and the afternoon sun lulled me into a heightened state of bliss.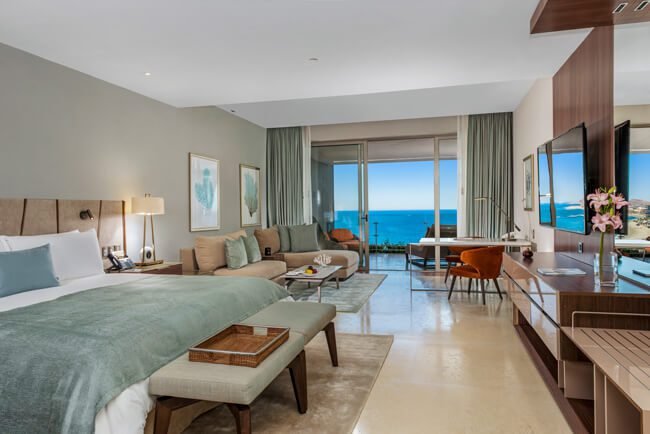 Besides the incredible bed that gave me three nights of the best sleep this year, the minibar was stocked with sweets (restocked daily) welcome bottles of artisanal mezcal, and both red and white wines.
Honestly, there was no reason to move from the room until dinner time. And I didn't move at all.
6:30 p.m.
DINNER TIME AT VELAS 10
Food trends come and go, and consumer fads fade in and out. But when it comes to all-time favorites, surf and turf still reigns supreme in my book. The concierge promised "ultimate steak and grill experience" and boy was he right. Velas 10, is quite simply, just that. Every facet of the Velas 10 dining experience is exceptional, from the initial friendly greeting to the final farewell. As you're guided to your table, you get a first-hand view of the seafood tanks and gaze at the night's fresh cuts on display in the meat cases. You can't help but marvel at the grandeur of these glorious prime cuts — it's the carnivorous equivalent of passing by a dessert cart.
My dining adventure began with the big trio of Carpaccio de Ris (Beef Carpaccio), Timbal de Cangrejo de Alaska (Alaskan King Crab Timbale), and Vieras Carmerlizadas (Carmaleized Scallops). The aromas are seductive, and, as the Borg say, Resistance is Futile. But do exercise control—these are just the entradas (appetizers)!
But enough about the starters, we're at Velas 10 — we're here for the meat. As mentioned prior, this is not just your ordinary meat. I had many choices on the menu: Rib Eye Tomahawk, T-Bone Angus, Filete Mignon Angus, Rib Eye Angus, and New York Angus. The tough part was upon me – deciding which one to call my own. After much indecision, the waiter suggested to let him handle it. What arrived was an Everest-sized mountain of beef that arrived still sizzling and cooked precisely to order, bearing that telltale char and crust of the high-temp ovens that you just can't duplicate at home. Or anywhere for that matter.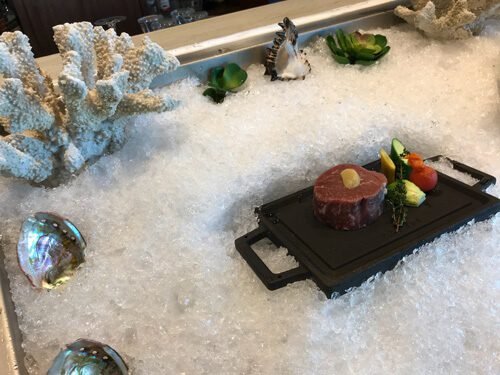 If even possible, the non-steak entrees could actually be better that the beef. The Ensenada Ajilio Octopus (another unique rarity), succulent U8 Shrimp filled with fresh mozzarella from San Carlos, and blackened Sea Bass from Mar de Cortez, are all delightful and to-die-for.
All of this set my fitness routine back a solid month, but well worth it. Time to walk this off at the beach.
9:30 p.m.
WALK ON THE BEACH
The waves crashing on the beach call you from every inch of the resort. You simply can't ignore it. Being from LA, we take the beach for granted, but the immaculate sand was the tranquil solution to the two-mile walk needed to start to burn off dinner. Very few places offer stargazing (more on that later) like here in Cabo San Lucas. After an hour, I was hypnotized by the abundance of starlight and was feeling somewhat lithe once again. Ah, the power of the Mexican beach.
FRIDAY 9:00 a.m.
BLUE AGAVE MORNINGS
It's hard to imagine a more relaxing setting than the pristine setting of the Grand Velas, but this property takes relaxation and well-being up a notch with its pampering spa treatments. The SE Spa features a personalized hydrotherapy ritual replete with their seven-step water ceremony, consisting of:
eucalyptus steam therapy with chromotherapy*
ice room
sensory shower
polar pool and jacuzzi
thermal lounges
sensation pool with various circuits: cascades, bubble bed, multisensory jets, bubble geyser and warm pool
* – I must be honest. I didn't know what science chromotherapy was before visiting the SE Spa. Once my spa valet told me what it was, I had to scramble to find out what it was. It turns out that chromotherapy is the science of using colors to adjust body vibrations to frequencies that result in health and harmony. We learn something new everyday, don't we?
The ritual ended with me in a thermal lounge chair in a heightened state of rest. It was so good for my soul that I forgot I had two blue agave spa treatments scheduled. Without getting into too many superlatives, let's just say facial and the candle massage are worth a trip back, if only for the pressed dragonfly-shaped flower they give you for luck while washing your feet before your healing session.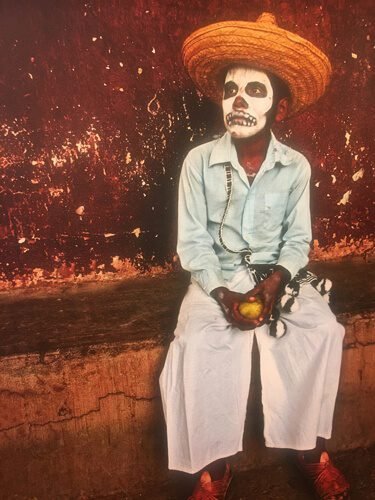 Casa Bonita Home Décor
Carretera Transpeninsular Km. 17.5, Int Glass Factory Plaza,
23405 San José del Cabo, B.C.S., Mexico
Phone: +52 624 144 1500
I wanted to go antiquing and over the years I've discovered the best way to find the best shops is to ask your taxi driver and go for a ride. The intrepidness of travel discovery takes you places you can't find on Trip Advisor or Lonely Planet. So I hailed a cab and off I went. I have to tell you that much was lost in translation because the driver went up a few miles and u-turned it back almost the same amount, dropping me at Casa Bonita Home Décor. The funny thing was that it was literally six hundred steps diagonally from the front of the Grand Velas. Walking there was a much simpler option, but I was pleased to have discovered it all.
Casa Bonita is Coco-level charming and so authentically Mexican that you get lost in the colorful pottery and hand-crafted furniture. I'm in heaven, asking the shopkeeper a million questions as I zoom in on some original photography of locals in their humble surroundings. "I don't know where the heck I'm going to put it, but I think I have to have it," I squawk, before spotting an even bigger draw: the glass factory in the back of the U-shaped complex.
As I draw closer to the factory, the temperature rises about ten degrees and the glassworks workshop crackling with heat and fire. The artisan hand-blows their colorful vases, cups, votive holders, and bowls, from opaque and/or transparent glass. Two other glassblowers share the space, giving it a busy, work-collective vibe; one of them hand-blows sculptural pieces while the other handcrafts fish and turtles that would compliment any eclectic environment. I opted to make my own original piece, art directing them into a modified heart-shaped number cobbled together from scraps of glass pieces destined for the meltdown bin. At 2,000 degrees F, my finished piece is definitely not cash and carry. It will be ready tomorrow for pickup. Walking back to the hotel is a bit of a Frogger video game experience. But, after a little bit of light car dodging, I navigated my way back without incident or the need for a taxi.
5:00 p.m.
TEQUILA! (PLEASE DRINK RESPONSIBLY!)
Tequila & Mezcal Tasting with Nestor Jones, Head Mixologist of Grand Velas
On the tasting menu:
Siete Leguas Tequila Blanco
Tequila Ley 925 Reposado
Patrón Añejo
Casa Dragones Blanco
Mezcales de Leyenda Durango
Yeah, yeah, I know what you're thinking when you hear tequila: shot glasses lined up on a bar with limes and salt readying you for a night you'll soon forget (because of the blackout). After an hour with Nestor Jones, you will definitely have a different perspective.
As I quickly learned, tequila is a complex, gentle, and sophisticated spirit that's intended to be sipped and not power shot. If you consider yourself to be a tequila drinker (beyond doing indiscriminate shots at holiday parties), then there two simple truths that you need to know:
Never, ever drink a tequila that doesn't have "100 Percent Blue Agave," "100 Percent Agave," "100 Percent Agave Azul," on the label.
There are three principal selections: blanco (unaged), reposado (aged at least 60 days in oak), and añejo (aged from one to three years in oak).
So why 100 percent agave, you ask?
Here's why.
Mixto, aka, non-100 percent agave tequila, are fermented with up to 49 percent non-agave sugars, with most producers using cheap cane sugar. When you drink mixto tequila, you're basically consuming half-tequila, half-other junk. To make matters worse, in order to make mixtos taste and look like 100 percent agave tequila, these producers add ingredients like oak and almond extracts, caramel coloring, sugar syrup, and glycerin. And yes, they are still allowed to call it "tequila." This, my friends, is how hangovers happen.
Fun Fact: You will never actually see the word "mixto" anywhere on the tequila bottle—it just won't say that it's 100 percent agave. Buyer beware.
6:00 p.m.
DINNER WITH FRIDA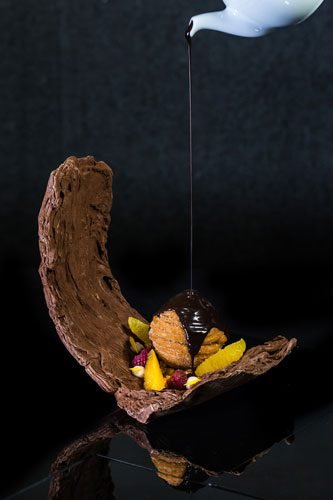 Famous Mexican painter Frida Kahlo is an inspiration to so many including Grand Velas's Frida restaurant. I remember an interview with Kirk Varnedoe, chief curator of the Museum of Modern Art, who reflected on the impact of Frida: "She clicks with today's sensibilities—her creation of a personal alternative world carry a voltage. Her constant remaking of her identity and her construction of a theater of the self are exactly what preoccupy contemporary artists."
That identity altering artistry is reflected in the tastes of the culinary specialties that delight at Frida—think traditional with a contemporary twist. I asked what the most special thing on the menu is and I was quickly told it is the Conejo Al Molé. Here the molé consists of "black aztec rabbit ribs, over rice puréed with criollo ajo macho garlic, in a mole poblano bowl." Those menu words lay flat when juxtaposed to the real deal and the superb gastronomy presentation. When the meal comes out, your server pours the hot molé sauce over a chocolate structure with the rabbit encased inside. It melts in front of you revealing a thick tasty dish where bitter meets sweet and sweet meets spicy.
I didn't leave my suite. There was no need. I lounged on my terrace puffing on my Cohiba (purchased at the vast boutique gift shop) while working on my screenplay, and devouring the delectable shrimp cocktails via in-suite dining. The sounds of the ocean created this environment I haven't felt before, or since.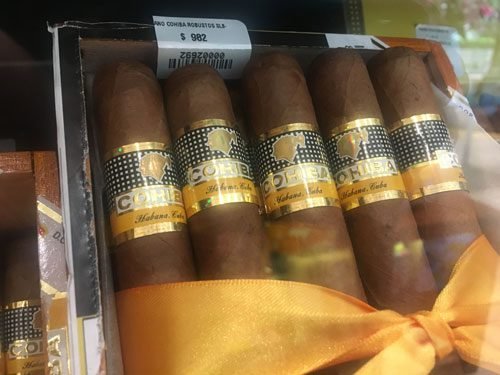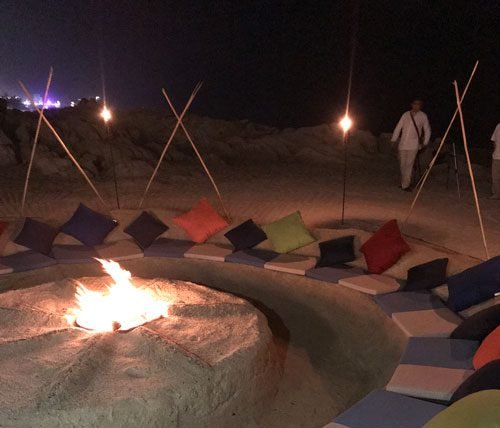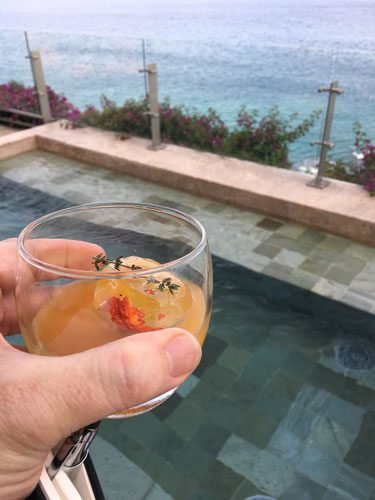 I Frogger across the highway to pickup my blown glass art.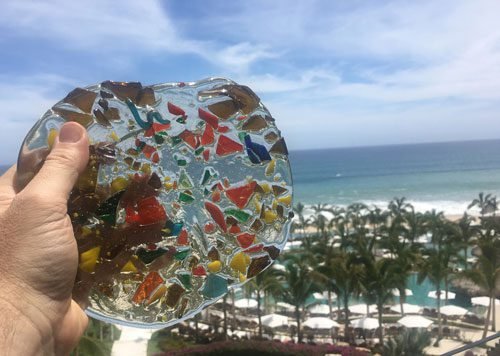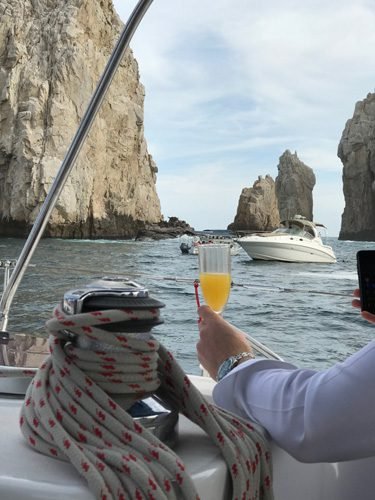 Whenever there's a place with a sea or lake, I look for some kind of boat for a relaxing water cruise. Being at sea invokes a thousand daydreams. Nothing beats the summer breeze blowing in your face distracting you from life's problems. The summer exhales gently. Its breath bangs the halyards on the mast, making them chime pleasantly and methodically. I heard that Los Cabos rises to the occasion and it didn't disappoint. The charming and amazing natural scenarios can help anyone have their own unique experience. In fact, the most emblematic sites of Cabo San Lucas fill that purpose perfectly: Land's End.
One of the most endearing sayings that many people say is "I would go to the end of the world for you!" Here, Cabo comes forward and sparkles in all its splendor to create the picture-perfect moment where you can make that statement come true. Well, maybe not the end of the world per se, but it is Land's End for goodness sakes. This piece of land is the very tip of the Baja California Peninsula, where the Pacific Ocean and the Sea of Cortez meet. At Land's End, you can see the famous Arch of Cabo San Lucas, Lovers' Beach, and Divorce Beach, each part with a beautiful story that your tour guide at Cabo Adventures will be happy to tell you.
Cabo Adventures
From USA / Canada:
1-888-526-2238
Within Mexico
Phone: +52 (624) 173 9500
8:30 p.m.
MICHELIN DINING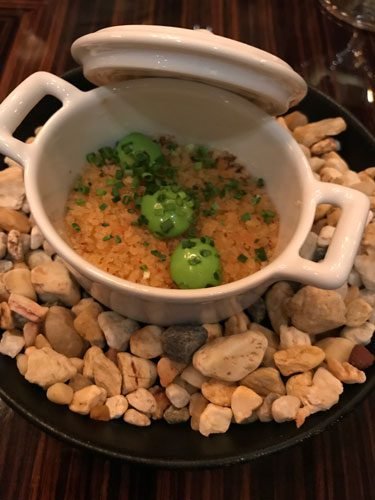 Dinner at Cocina de Autor
One could say that I dined a lot on this trip. One could also say that how could I not. Two-star Michelin Dutch Chef Sidney Schutte leads restaurant on the top of every big list around (Robb Report's selection of 5 Outstanding Restaurants to Try in Los Cabos, Mexico's Emerging Dining Scene, and the CNN's Best New Restaurants in 2017). This was my last real meal at Grand Velas and it was easily the best. It was a set menu consisting of ten courses with two being dessert. The culinary voyage was paired with a wine and spirits menu through every course. It was one of those avant-garde fusion feasts that was delicious but also makes you think.
My three o'clock flight meant leaving the resort at noon, so time was of the essence to soak in every last minute. I broke the cardinal rule of vacation and got up early to watch the sunrise, have breakfast at the finest buffet in Mexico at Azul next to the water, and walk with the horses on the beach.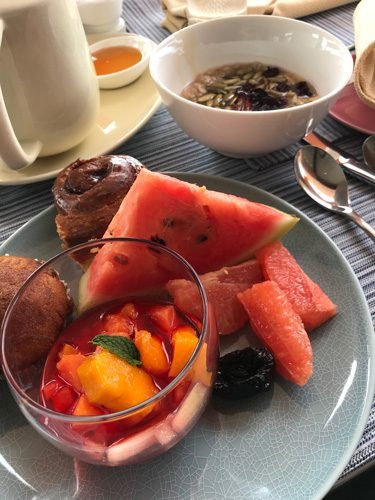 All in all, it was easy to see why the Grand Velas is undeniably the all-inclusive trailblazer and among the preeminent resorts in the world.