Why I Want To Move To Berlin
I so want to buy a second home in Berlin and here's why…
I knew Germany to be a welcoming nation opening its door to immigrants worldwide. Yet, I ventured to the country recently with all of the stereotypes fresh in my head spurred by binge watching Amazon's The Man in the High Castle. So when I hit the ground I discovered a thrill in the Berlin air; a connection to the arts I never thought was possible.
Berlin is packed with artists. An estimated 20,000 are living and working in the city, attracted by inexpensive rent, heaps of studio space, and the city's relaxed, unrestricted soul. Berlin's arts scene sits well above on the world stage. Cultural ventures are liberally funded and sustained by the large and powerful organizations in the German capital.
And that's just the beginning.
One must explore first hand and experience the treasures in every corner of these cities. Getting lost there was an eye opening for me. It truly gave me new perspective on how civilization can evolve and inspire change. From the deep layers of history at Museum Island to the harmonic sounds of music in the Konzerthaus Berlin you live every moment of your traveler experience while still feeling like you are home. Simply stated, Berlin steals your heart and captures every bit of imagination.
And then there's getting in a piece of property.
According to realtors Engel & Völkers, a key reason Berlin is booming is that it offers great value of living spaces. The costs are significantly lower in Berlin than in nearly every other leading world city, clocking in at just $28,400 per employee per year against $111,900 in New York, $105,400 in Hong Kong and $88,800 in London. Only Johannesburg and Rio de Janeiro are more affordable.
This is partly a consequence of Berlin's unique history: "The city was divided into a Western and Eastern part," says Sebastian Fischer, Engel & Völkers. "The Eastern part was Communist and there was no property ownership. West Berlin was a capitalist enclave in Communist land so, for many people, it made no sense to own property at all. When the wall came down, Berlin was quickly rebuilt a lot of tax incentives were there to move the city forward and build new—but it took a very long time for the people that were expected to come to actually come here."
This is the genesis of why I want to live at least part time there. When you add in that Berlin is diverse and very and you can be whatever you want to be it's very easy to feel at home here. Filled with historic landmarks, incredible architecture and world-class cultural attractions, both old and new aspects of this city are definitely worth exploring.
There's a creative energy and a certain swagger here that gives trendsetting Berlin a unique edge, yet it's complicated past is never far from the surface. It's a big metropolis, but its key areas are relatively easy to navigate.
So, even if you don't want to live here and only planning to visit, here are 11 things not to miss in Berlin.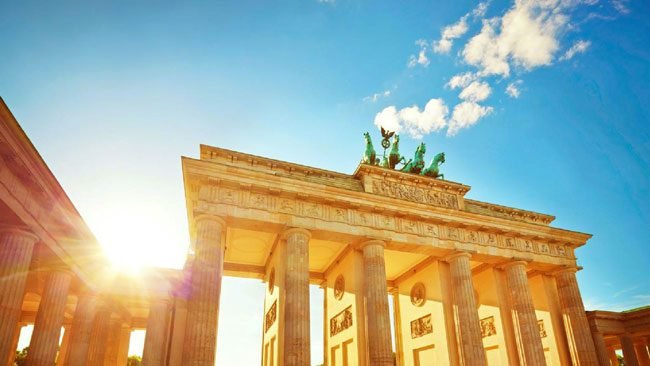 1. Brandenburg Gate
As one of the city's most important landmarks, Brandenburg Gate has to be on your must-see list. Constructed in 1791, the triumphant Neo-classical structure has become a symbol of Berlin. Even if you only visit briefly to snap a few photographs, you'll enjoy the visual experience. With its famed four-horse chariot, the monument is impressive. It was situated next to the Berlin Wall back when the city was divided and was essentially inaccessible to the West for years. It has been restored to its former glory and now proudly stands for peace and unity.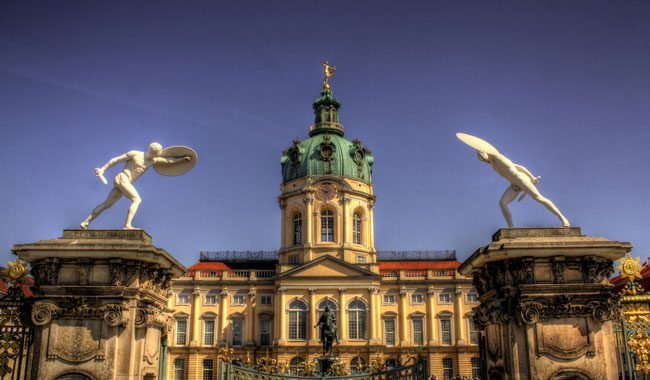 2. Charlottenburg Palace
Synonymous with German royalty, Charlottenburg Palace was Berlin's largest royal estate. Exploring the palace and its sumptuous gardens makes for an exciting day trip. Constructed during the 17th century, the palace is filled with crown jewels and illustrious collections of ceramics, antiques and more. The palace gardens are enchanting, but its most beloved attraction is the teahouse that features an exquisite collection of fine porcelain.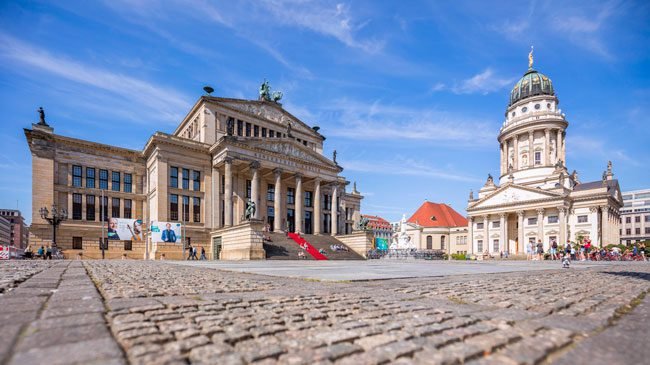 3. Gendarmenmarkt
As one of the city's largest squares, Gendarmenmarkt is a popular meeting place known for its signature landmarks and attractions. When visiting the square, check out the Berlin Cathedral, French Cathedral and the Konzerthaus, one of the city's most revered theaters. If you visit in December, be sure to include this square's famed Christmas Market on your tour.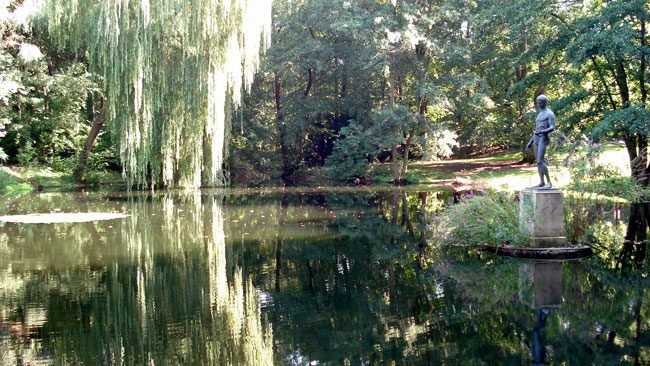 4. Tiergarten
With its English-style landscapes, Tiergarten is the most celebrated park in all of Germany. The inner-city park was once the king's hunting grounds, but today it draws people who simply want to enjoy a large green space for picnics, sunbathing or recreation or the important memorials.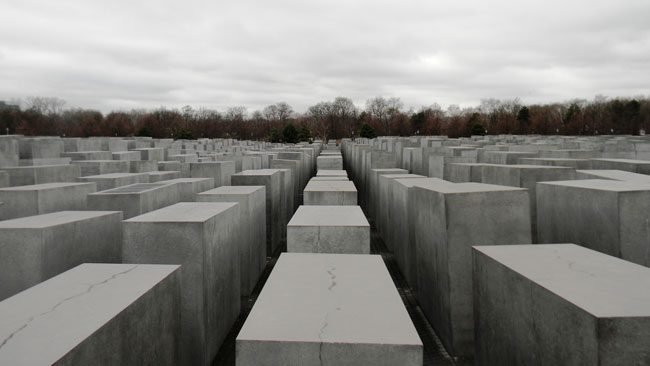 5. Holocaust Memorial
Few people will visit Berlin without remembering Germany's role in World War. The Holocaust Memorial reflects this dark time in the city's past and pays homage to the victims of the Nazis. Located near the Brandenburg Gate, the memorial is massive with its 2,711 monoliths arranged in waves. With names of all known Jewish Holocaust victims listed in the underground palace of information.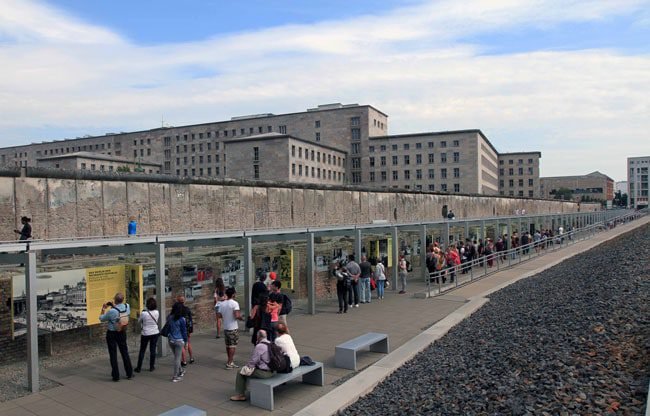 6.Berlin Wall Memorial
The Berlin Wall physically divided the city from 1961 to 1989. Visiting the open-air exhibition about the wall and its famous Checkpoint Charlie crossing station will deepen your understanding of Berlin's history. During the Cold War, the Wall was a symbol of oppression and fear that Communism represented to the West.
7. Unter den Linden
The Avenue of Linden Trees is easily one of the most beloved boulevards in Europe. Many locals meet up with family and friends along this pedestrian-friendly stretch, once the hub of Berlin's cabaret culture. Tourists also flock here, but you'll find that it's always pleasant to stroll around even on a crowded day. With its nearby cafes, statues, and parks, the scenic avenue is the perfect place to meander about with a cup of coffee and take in the sights.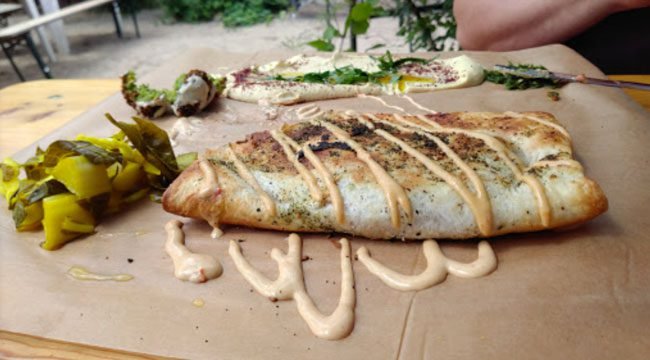 8. Kanaan, East Berlin
Kanaan Express
Kopenhagener Str. 17, 10437
Berlin, Germany.
I stumbled upon this modest, but delicious eatery in East Berlin. You might never notice this incredible kitchen shack with the Prenzlauer Berg railroad tracks running through its back patio. The vegan restaurant was started by a Palestinian and an Israeli and features a kitchen crew with craftsmen from all over the Arab and Middle Eastern. Really, don't miss this culinary treasure.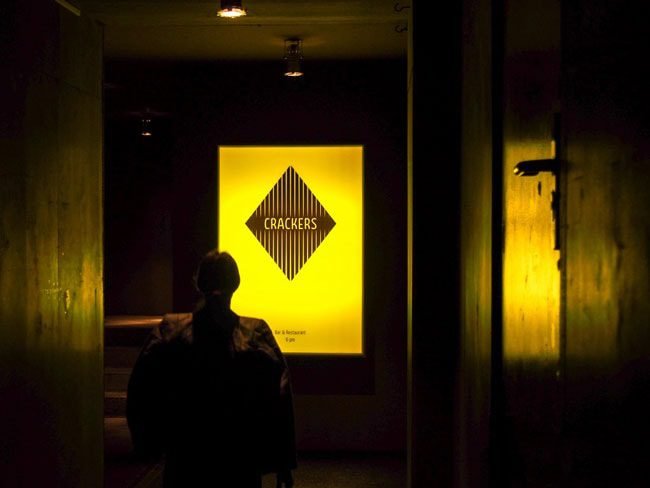 9. DRINKS AT CRACKERS
The latest venture of restaurateur Heinz "Cookies" Gindullis, Crackers' beautifully designed interiors will take you into a complete different dimension. Adjacent to Cookies, this place is the perfect marriage of a restaurant and nightclub.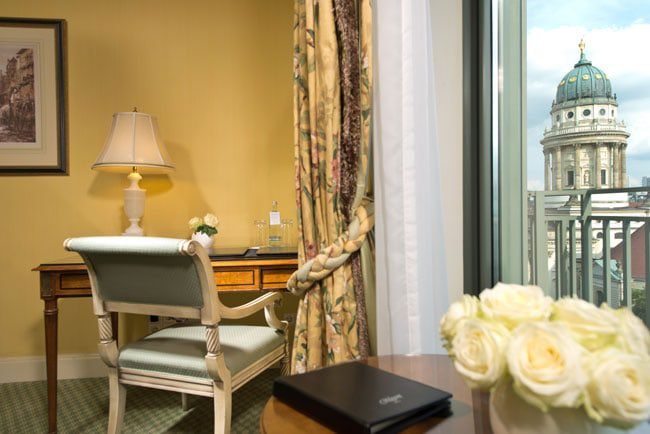 10. WHERE TO STAY
➤ Regent Berlin
Charlottenstraße 49, 10117 Berlin, Germany
☎+49 30 20338
Website
In an impeccable location on a peaceful street near the tree-lined Unter den Linden, this corner property on Gendarmenmarkt offers "very comfortable, spotless rooms" in soft colors, with Biedermeier furniture and optional classical music. The views of the square and a beautiful church were amazing. Guests can rent a Mercedes with a driver for about $150 per hour and there's not a bad table in hallmark seafood restaurant Fischers Fritz.

11. Museum Island
The cultural center of Berlin on the River Spree is revered for its scenic beauty as well as its ensemble of impressive art, sculpture and archeological venues. This includes the Old Museum, the National Gallery, the Pergamon, the Bode Museum, the Old National Gallery and the New Museum. There is so much to see, and so many galleries to explore, that you may want to include a couple visits to Museum Island throughout your stay.