The Good and the Bad Ragaz's Grand Quellenhoff Hotel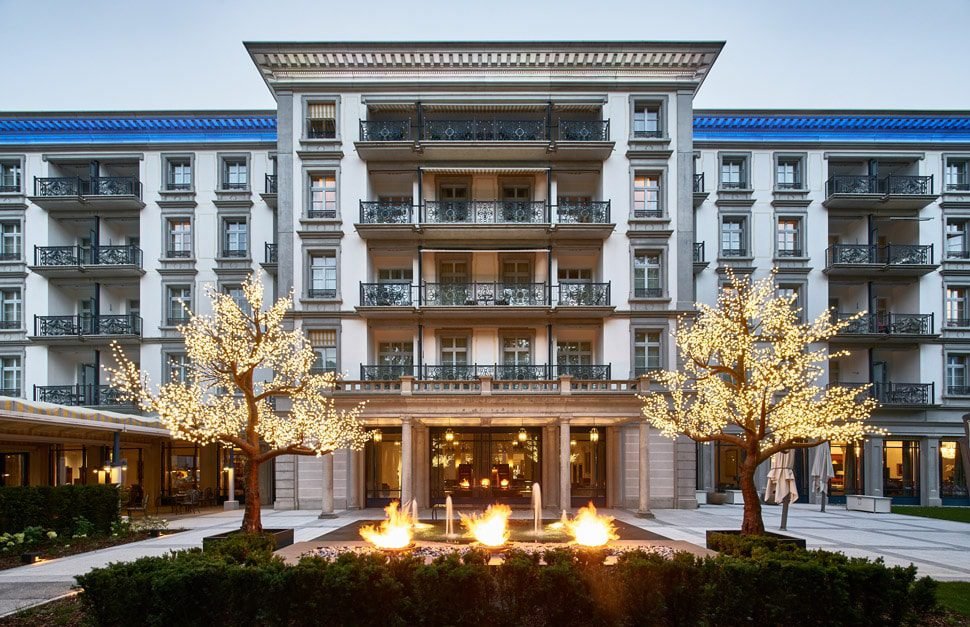 A freshly remodeled five-star hotel offers unsurpassed luxury and access to the village's legendary hot springs and zeitgeist of Swiss wellness to visitors on their terms.
Some people covet a Switzerland holiday for skiing and outdoor adventure, while others embrace its genteel history, culture, food and scenery. Given that Switzerland's spas effectively intersect both realms, it's no surprise that it is so tempting to splurge on a spa visit or book a luxury hotel known for its spa. Indeed, there is no shortage of wellness oases across the country, as visitors seeking sanctuary in Interlachen and Lucerne will attest. However, Bad Ragaz, a small village an hour outside of Zurich, holds many gems of wellness and luxury worth discovering. At the heart of it, the Grand Resort Bad Ragaz, takes the concept of a Swiss spa getaway up to heights some spa enthusiasts in the know may argue surpass the Matterhorn.
Flanking the storybook village of Bad Ragaz (home of the real life inspiration for Johanna Spyri's classic children's novel "Heidi"), the sprawling but delightfully landscaped complex encompasses several free-standing hotels, including the Grand Resort Bad Ragaz, Relais & Chateau property Palais Ragaz (dating to 1840), and The Spa Suites for longer stays for those invested in taking in comprehensive med-spa treatments at the Clinic Bad Ragaz.  The comprehensive medical facility, opened in 2014, offers world-class services in the fields of sports medicine, dermatology, nutrition and metabolic optimizing, fertility, dentistry, and sleep diagnostics—all connected by Europe's most plentiful source of thermal mineral water.
For an all-out luxury getaway, the Grand Hotel Quellenhof, just may be what the doctor ordered. Fresh from its crisp remodel this past summer, it is tailored for an only-in-Switzerland retreat. It holds several restaurants (including the casual Verve by Sven and destination dining Memories, both by noted chef Sven Wassmer), a full calendar of cultural events, public art, golf, mini-golf, bocce, complementary bike rentals and a free standing Children's Villa designed to keep kids and young teens occupied while parents allow themselves some well-deserved "me time."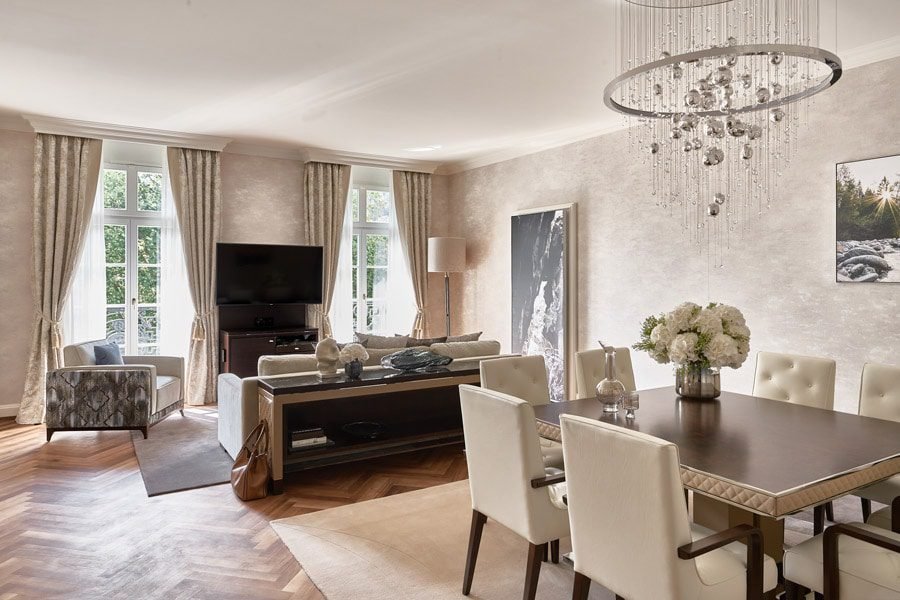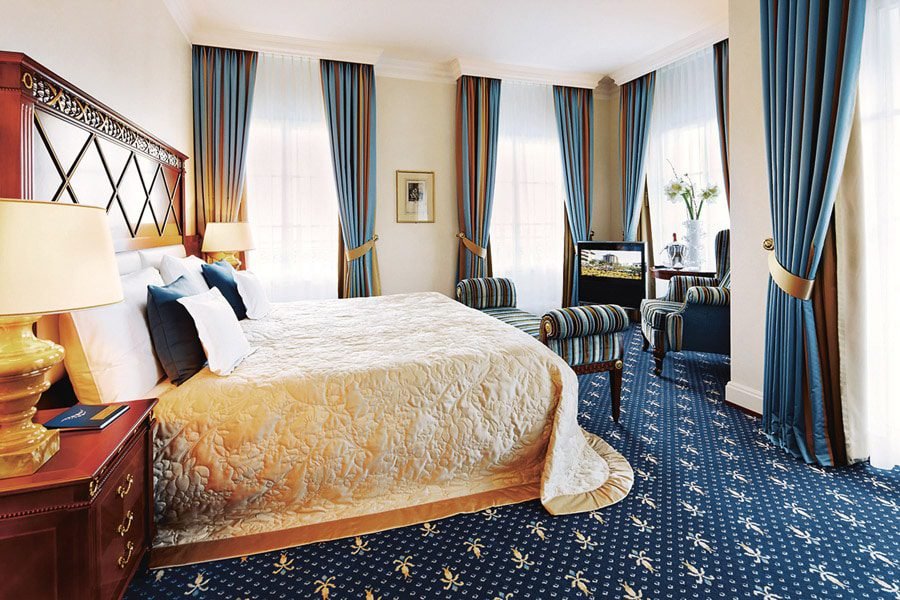 The five-star property features 98 opulently decorated rooms and suites inspired by the elements (fire, water, air, and Earth) along with sumptuous bathrooms rendered in natural stone. However, there's no denying the 36.5º C magnesium- and calcium-rich water that fills up the various spas and pools—and which has drawn visitors to the region since 1242–is the resort's focal point. While grown-ups can luxuriate in the opulently Baroque "Helena Bath," kids up to age 16 can make the spa lifestyle their own inside the 550 square-meter family spa devised by interior designer Claudio Carbone (with a shout-out to Heidi, of course) and opened in 2018. Parents feeling generous can also sign up their 7 to 12-year-old kids for their own specially designed beauty and restorative treatments, including "Bling Bling Fingers" and "Happy Feet" manis and pedis, and a "Funny Choco" back massage integrating chocolate.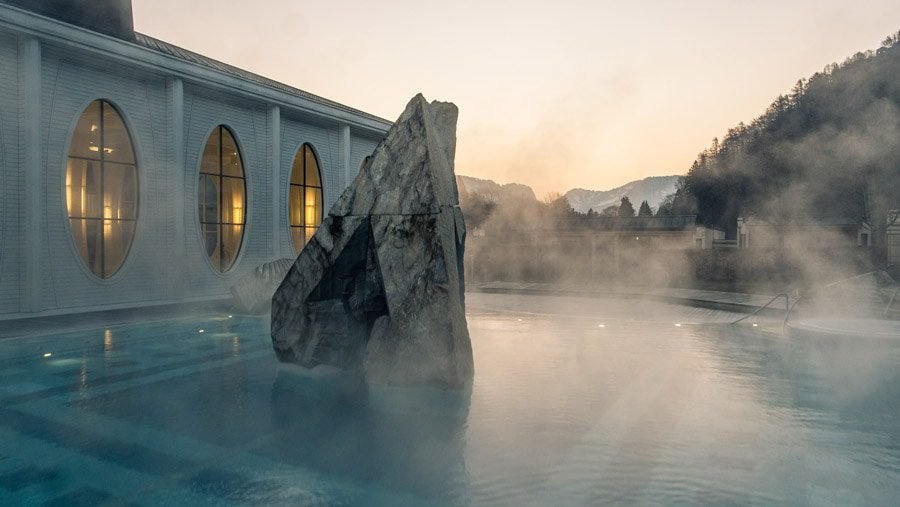 Those hoping for a real immersion into Switzerland's passion for wellness and healing should not miss the opportunity experience the 7,300 square-meter Tamina Therme, open free of charge to all resort guests and accessible by outdoor garden paths or indoor walkways and elevators. The public facility is a wonderland of several mineral pools, bubble loungers, whirlpools, a waterfall and a lazy river located on the resort grounds. Special infusion ceremonies with fragrance compositions, lighting effects and music add to the wholly sensory experience, especially in the Sauna Nera infusion sauna.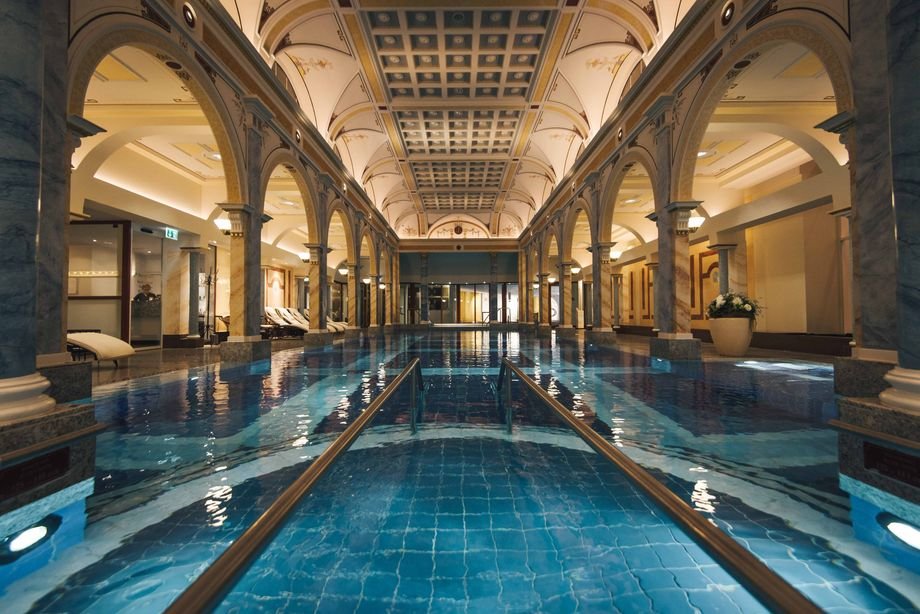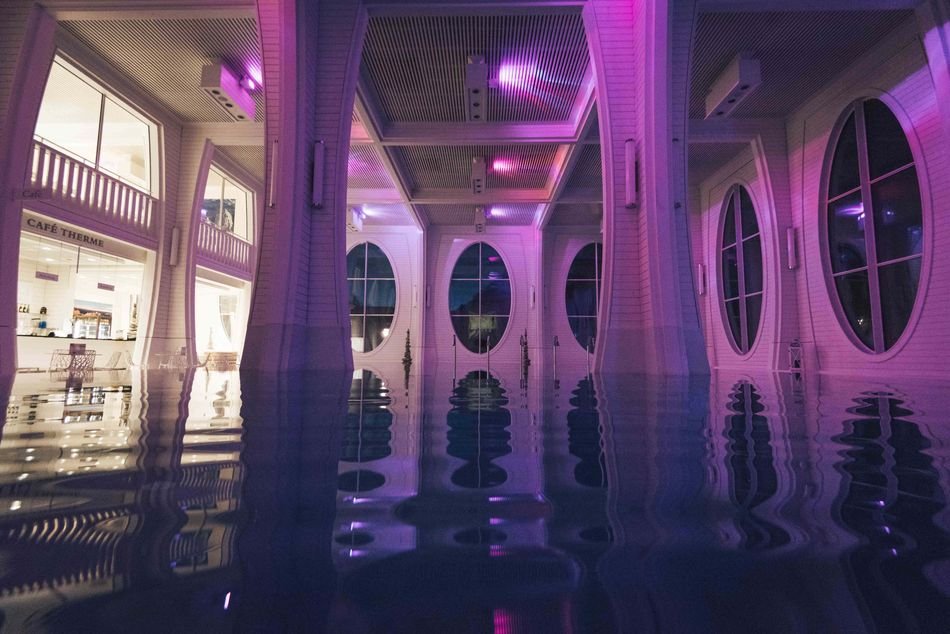 Although the sauna and sports pool and Helena pool are reserved for adults only, kids are welcome into one of the many other the indoor and outdoor pool areas with parental supervision. It is worth noting that in planning Tamina Therme's new Ragaz Sauna Village, the team has also though about those who might not be comfortable with the required nudity in the sauna area and has thus added a "textile" sauna for those who want to experience it wearing their bathing clothes.
Marco R. Zanolari, General Manager of the resort's Grand Hotels, notes that it's possible to reserve an entire floor of suites at the Spa Suites property neighboring the Grand Hotel Quellenhof, noting that some extended families and their entourages can number up to 60 people. The interconnected suites are described as self-contained mini resorts offering steam baths and saunas with their own thermal-spa water supply from the Tamina Gorge so "guests renting these room can enjoy the healing offers of the resort in the privacy of their own suites."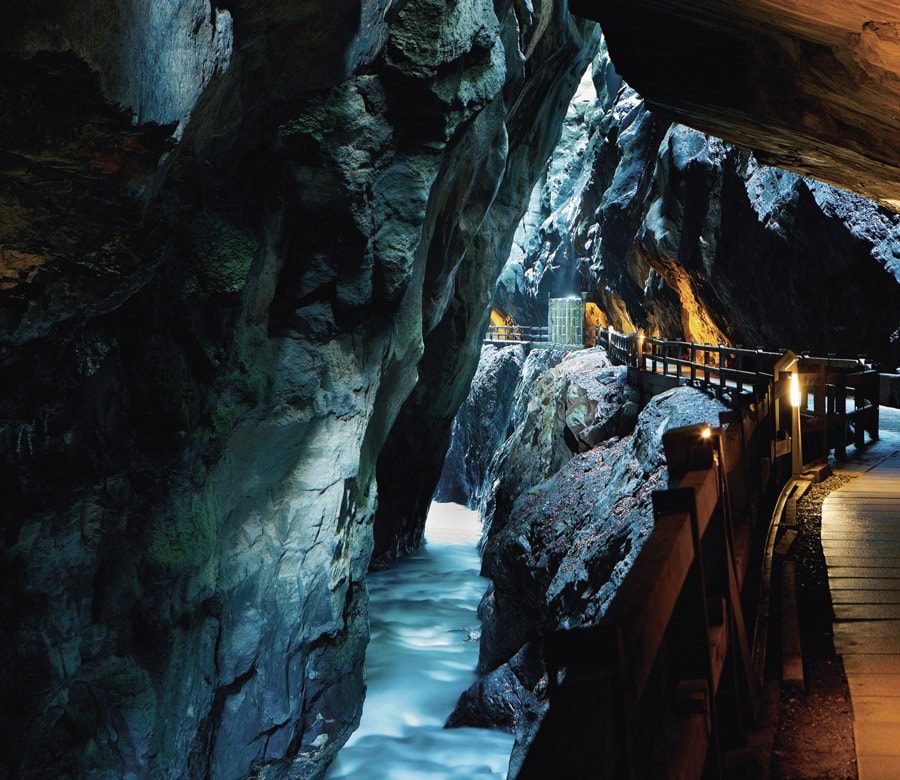 Tamina Therme's serene and soaring 20 meter-high structure, supported by 115 columns, was conceptualized by Zurich-based Smolenicky & Partner Architektur back in 2009, based on their winning proposal for a design competition on the area's revival. According to Bad Ragaz Resort management, the form of the building volume emerges from the enclosing of exterior spaces. In the area of the open-air baths, for example, the monumental structure of the building is stepped back and opens out the sunbathing lawn to the wooded slopes of the mountain ridge. The view extends past other buildings on the grounds, screened by planted groups of trees. The guests experience a park landscape that gives way to the forest and mountain slopes.
The Thermal Spa in the Grand Resort Bad Ragaz (which has a separate Private Spa facility for guests who are interested in complete privacy), meanwhile, redefines spas as a place of holistic wellbeing. Encompassing 6,050 square meters, the site offers spa enthusiasts an exclusive of massages, facials, and other services designed around the body-temperature thermal water. Naturally, the spa boutique sells top tier skin care and cosmetic brands from around the world, as well as up-and-coming new boutique brands and products.