Itching to Travel? There's 10 Countries That Still Want U.S. Travelers
What do Albania, Antigua & Barbuda, Aruba, Dominican Republic, Kosovo, Maldives, Mexico, North Macedonia, Serbia, Tunisia and Turkey all have in common? They are all welcoming U.S. travelers without a quarantine period. For those who have six months of pent up cabin fever, this should be music to their ears.
Keep in mind that the health advisory issued by the US State Department on March 31 still stands. It instructs US citizens to avoid all international travel due to Covid-19 while the CDC lectures "travel increases your chances of getting and spreading COVID-19."
As Coronavirus cases in the United States passed the five million mark, more and more people sought the need to get out of the house at the worse times—protests, going back to bars and parties, and family vacations. The majority of U.S. citizens are opting to stay local, choosing to stay off airplanes and opting for shorter road trips instead of international air travel and for good reason. Absent from the European Union's list of 15 countries whose tourists are allowed to visit is the United States.
Once one of the world's most formidable travel credentials, the power of a USA passport has withered in the haze of the coronavirus, with borders looked down tighter than that vaults that contain all of the conspiracy theories of what is the real deal with COVID-19. With almost 200,000 deaths credited to the virus, most countries now view the United States and their tourism dollars with apprehension, proving that it doesn't matter how much they want American greenbacks when US travelers could be carrying the deadly virus with them no matter how asymptomatic they appear.
Now with constraints easing up for some destinations, Americans are still on the restricted list for approximately 200 countries, but the Big 12 that left their doors open offer simple entries [think a temp check before and after boarding and a COVID-19 test before getting your passport stamped] into foreign land. It's worth pointing out that anyone that boards an international flight should check with the airline and the US Embassy prior to finalizing travel plans, and oh, pack a couple of comfortable, full cover masks.
So without further ado, here are the nations where US passport holders can visit without quarantining for days or weeks and jump right into living it up in a new land.
Albania
Perhaps the most underrated Mediterranean destination in the entire world is Albania, which sits just across the Adriatic Sea from Italy, The former communist country recommenced international commercial in June. Known for its scruffy mountains, glistening beaches, and fortress towns, Albania was closed to foreigners for much of the 20th century. The first set of inquisitive travelers found a land where ageless codes of conduct still held influence and where the wind shrilled through the exhausted remnants of half-forgotten ancient Roman and Greek sites. A quarter century later after throwing off the constrains of communism, Albania's gorgeous mountain are the perfect backdrop that rivals any other Mediterranean country.
Antigua & Barbuda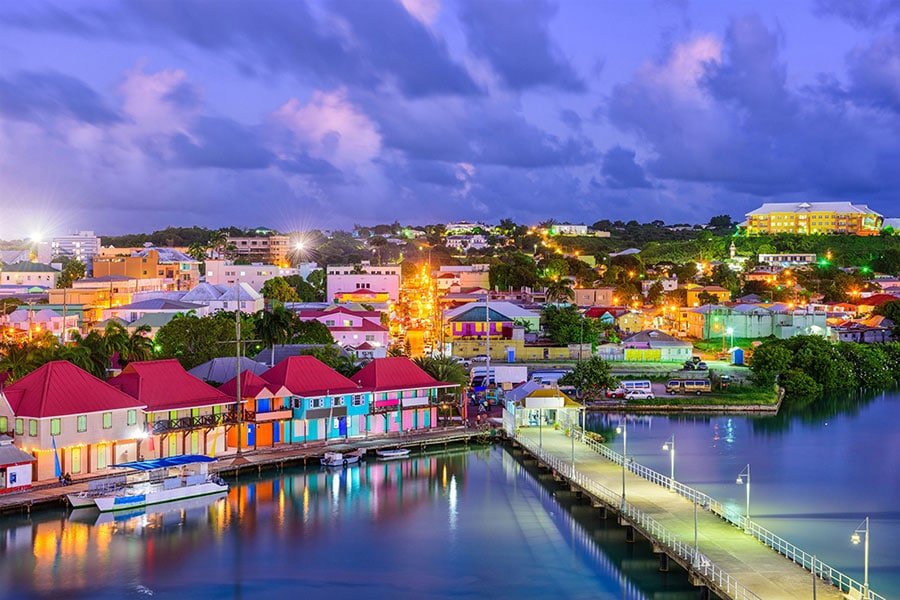 Their tourism site screams, "Escape 2020 and visit Antigua and Barbuda, where we've got the sun, the sea and plenty of much needed space."
Antigua's ribbed coasts embrace dozens of picture-perfect coves splashed by mesmerizing powder-blue water, while the secluded bays provided sanctuary for everyone from pirates and yachters. If you can pull away from that plush beach towel, you'll unearth divergent English overtones to this island including the humming capital of St John's, in the splendid English Harbor, and in the bygone forts that pay homage to its colonial past. At the same time, you will discover that Antigua classic Caribbean, full of story-inspiring villages with a liquor-infused smoothness that make the wide-smiled locals even that much more appealing.
Aruba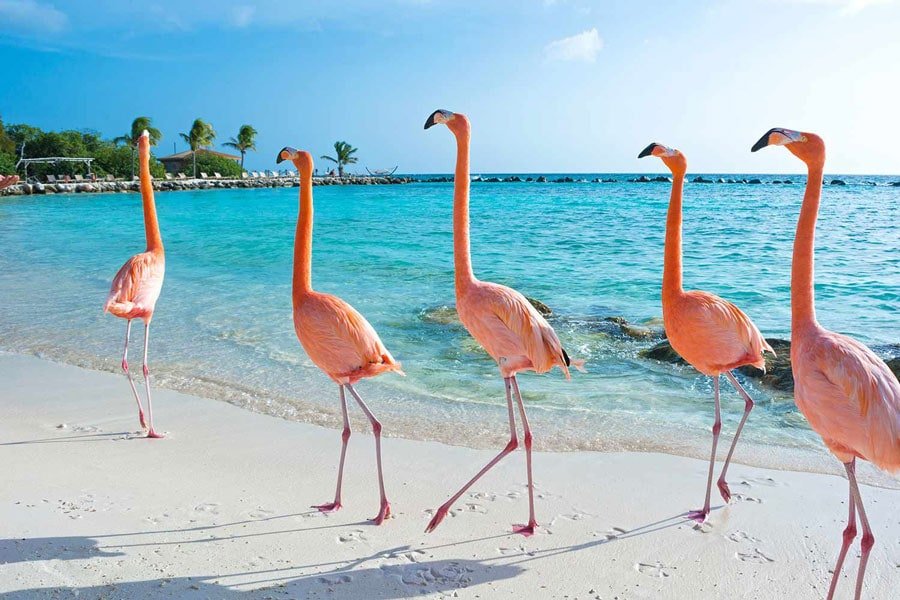 U.S. citizens who want to escape our bitter winters have catapulted Aruba into the most visited island in the Southern Caribbean. The inducements are apparent: abundant all-inclusive resorts, miles and miles of famous white-sand beaches, and the delightfully condensed capital of Oranjestad. Now it's welcoming Americans who want to escape the coronavirus lockdowns. Here is all about fun in the sun.
Dominican Republic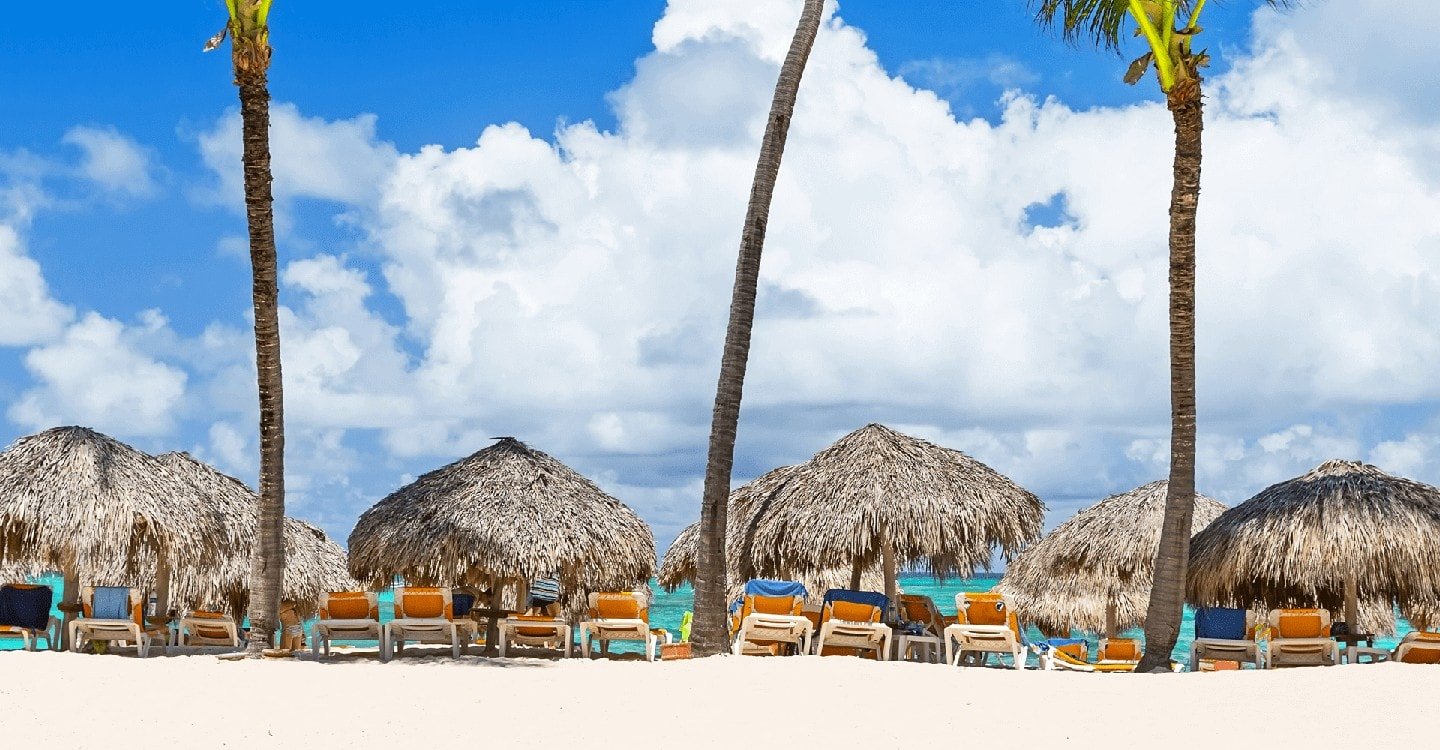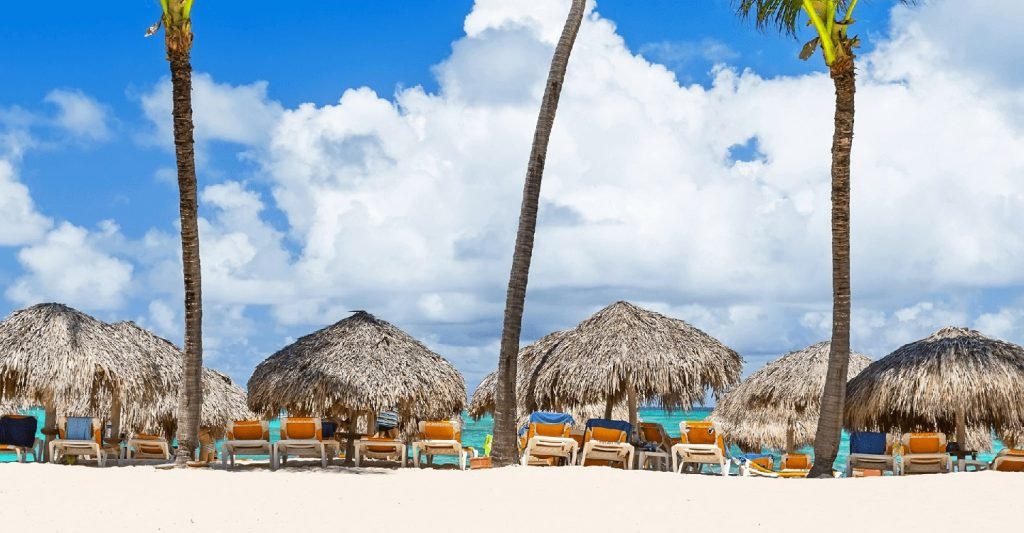 With magnificent mountain panoramas, desert backwoods, redolent colonial construction and beaches everywhere, The Dominican Republic is one of the most geographically diverse countries in the Caribbean. The coastline defines the DR and doubles down on its diversity with palm-lined white-sand beaches in some spots and rocky cliffs in others. You also get your fair share of dunes landscaped by the winds and placid mangrove bayous. With plenty of resorts that can deliver your every vacation need, the aquamarine waters showcase the temperature seas where migrating humpback whales play where pirates once ruled. Add unbeatable scuba diving and water sports and you have a grand vacation awaiting you.
Kosovo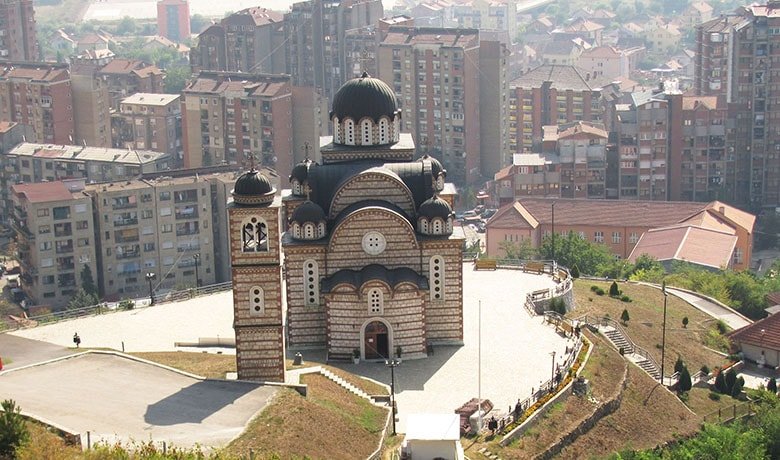 Europe's newest country, Kosovo is an enthralling destination at the heart of the Balkans. The country happily gives visitors implausible hospitality, delightful mountain towns, grand hiking expeditions, and Serbian monasteries awash in medieval art…and that's only the beginning.
When Kosovo professed its independence from Serbia in 2008 only half of the world's countries diplomatically accepted it with nearly 100 unaccepting. The past tragedies are hard to miss with their roads peppered with memorials to those killed in the 1990s and NATO forces present to guard the monasteries. For the naysayers who have never set foot in Kosovo will tell you otherwise, it's entirely safe to travel here. Because of this reputation, Kosovo sits as one of the final off-the-beaten-path destinations in all of Europe.
The Maldives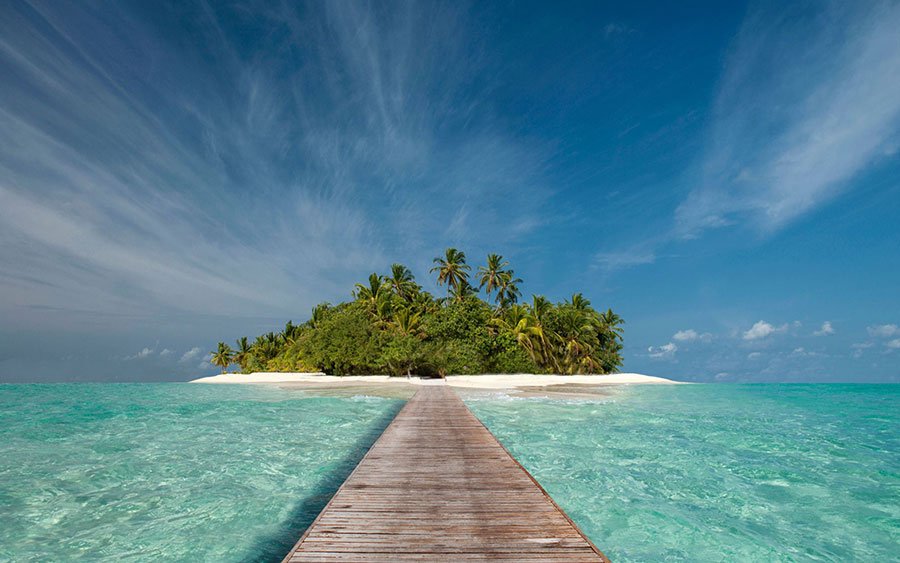 Maldives has perhaps the finest beaches in the world. With an immaculate beach on nearly every one of the nation's 1200 islands, you might be inclined to be bored with such perfection. To a person, most agree that you won't find whiter-than-white powder sand and incandescent aqua-blue water like this anyplace else on earth. This truth alone easily produces one million plus visitors annually to this petite, secluded and otherwise little-known Indian Ocean utopia. Unparalleled luxury coupled with a remarkable underwater world makes the Maldives an understandable selection for a genuine vacation of a lifetime.
Mexico
Mexico's pre-Hispanic peoples erected some of the world's boundless archaeological shrines, including Teotihuacán's soaring pyramids and the superb Maya temples of Palenque. The Spanish colonial era left stunning towns full of tree-shaded arcades and opulently-chiseled stone churches and homes, while the modern Mexico has seen a swell of abundant art from the likes of Diego Rivera and Frida Kahlo. World-class museums and galleries detail the country's intriguing history and its endless creative vitality. Popular culture is just as vibrant, from the visionary fusion cuisine and street art of Mexico City to the breathtaking handicrafts of the indigenous populace.
Serbia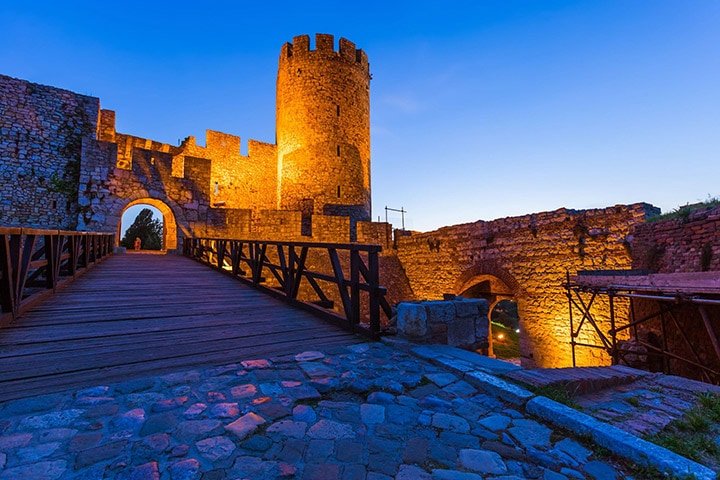 A landlocked country in the center of the Balkans, Serbia is pleasantly off the tourist track and offers a little something for everyone. The art nouveau town of Subotica revels in its Austro-Hungarian heritage; the unconventional Niš reverberates to the clip-clop of Roma horse carts, and minaret-dotted Novi Pazar prods the most blessed of Serbian Orthodox monasteries. Time-honored wine regions and thermal spas clasped in rolling hills date back to Roman times. On the slopes of Zlatibor, Kopaonik, and Stara Planina, ageless customs coexist with après-ski bling, while the scenic Tara and Đerdap National Parks overflow with the prospects of rafting, hiking, biking, and kayaking.
Tunisia
Although its place on the map is a slender wedge of North Africa's massive horizontal expanse, Tunisia has plenty of history and varied environmental beauty that would envy many a larger nation. With a temperate, sand-fringed Mediterranean coast, fragranced with sea breezes and jasmine, Tunisia is an elite land for a forthright sun, sea, and sand experiences. Outside the beaches is an electrifying, unappreciated destination where divergent cultures and implausible extravagances of landscape—the Sahara and forested coastlines—can be explored in just a few days.
Turkey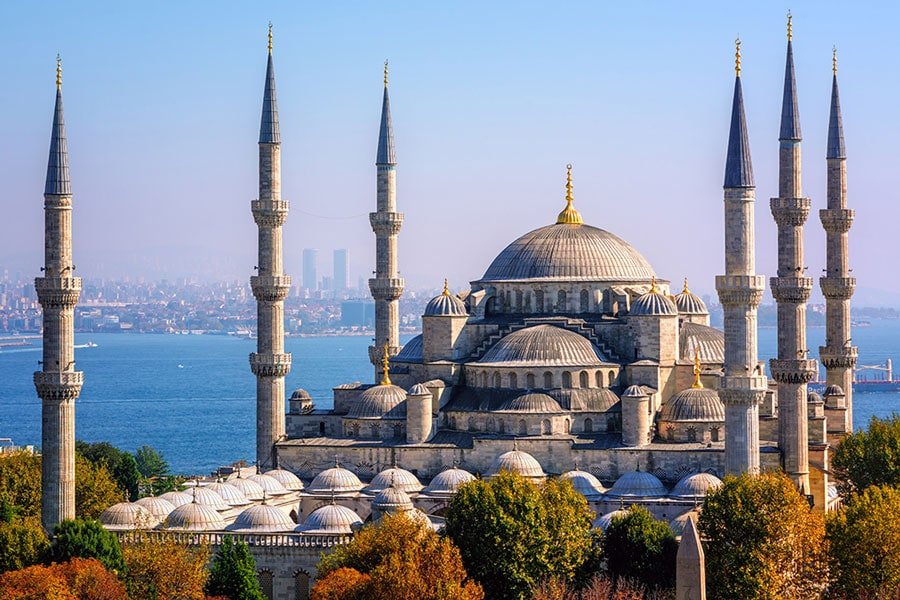 Located in the Mediterranean and connecting Asia and Europe continents that are separated by famous Bosphorus, Turkey is a unique destination that welcomed last year about 40 million tourists. The country that has always been a hub for cultural interaction and home to varying climates inspires the visitors today with its history, nature and gastronomy that reflect the diversity of civilizations for centuries. Located at the crossroads of cultures, Turkey has a distinctive understanding of art and fashion, which is the synthesis of tradition and modernity.