Istanbul's Overlooked Gem: Chora Museum
Most visitors to Istanbul don't venture far beyond 
Sultanahmet,
the city's historic core. But a 20-minute taxi drive will deliver you to unparalleled Byzantine brilliance – the 
Chora (Kariye) museum.
The former church stuns with an array of glittering mosaics, many well preserved given they were created in the 10th century. Arches, naves and ceilings depict various scenes from the Bible. Rent the audio guide, it will provide the entire breadth of the stories and their origins.
The tales mostly cover Christ's life from birth to death, including the Massacre of the Innocents, the Journey of the Magi and the dreams of Joseph. An entire nave is given over to the life of the Virgin, replete with a dazzling dome in shades of ochre and cobalt.
The colors throughout the chapel, in fact, burn crimson, emerald and other shades, as if the entire church is lit from within.
Chora is the Greek word for countryside, which is now Istanbul's Edirnekapi neighborhood, yet within the city's ancient walls.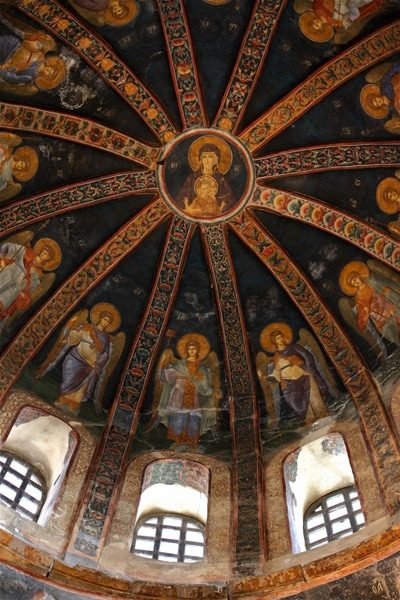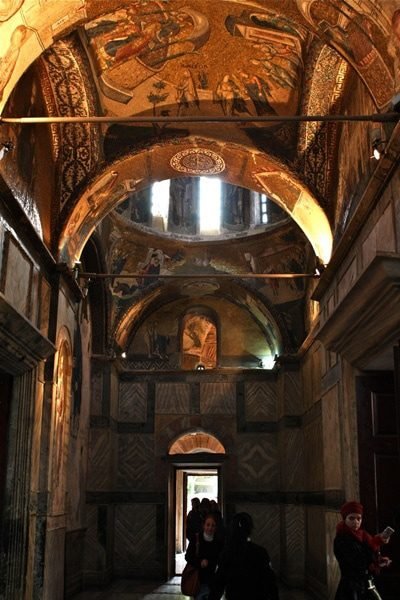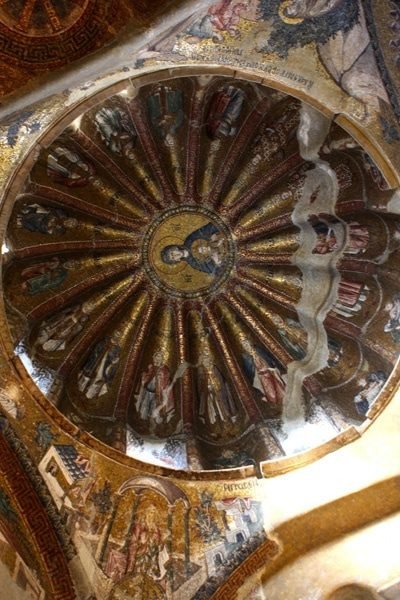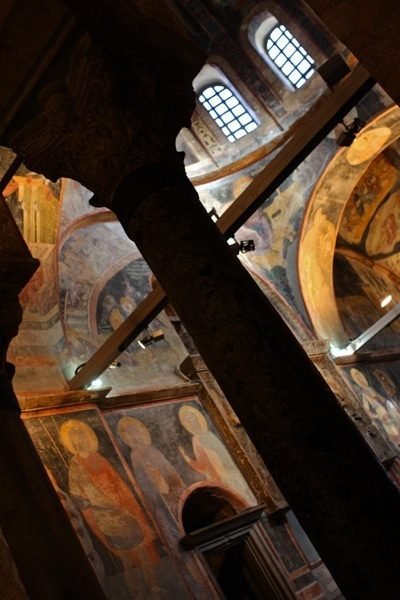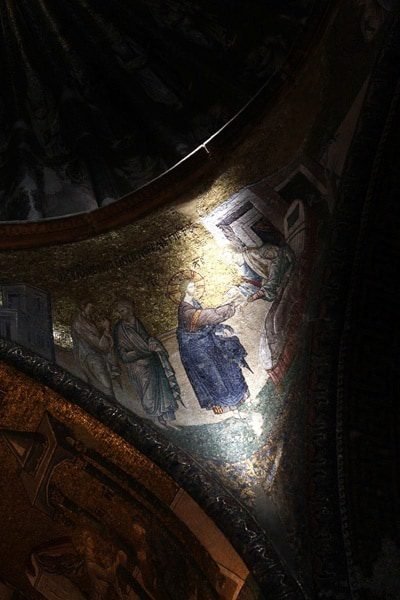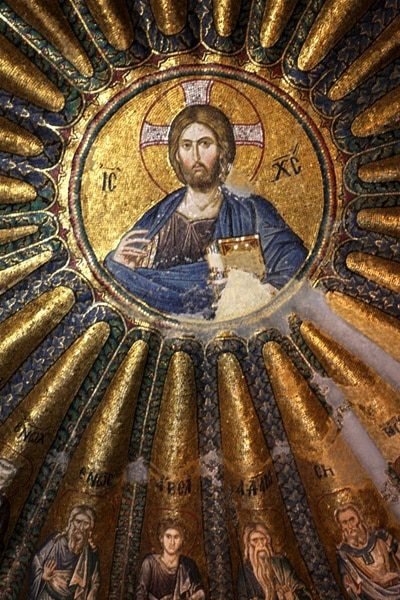 Thomas
Whittemore
 sponsored Chora's extensive restoration campaign beginning in 1948. He had founded the Byzantine Institute of America, and was also a friend of 
Mustafa Kemal Atatürk
, Turkey's first president. Ataturk had previously asked Whittemore to head the restoration of Hagia Sophia, starting in 1931.
Whittemore's task in both churches: chipping and dissolving away centuries of plaster that hid unparalleled mosaics hand-laid up to 14 centuries ago.
The mosaics meet "the vision as if charioted on a billow of light, each with an appeal as thrilling and compelling and personal as it seems possible to experience," said Whittemore in a 1947 Time Magazine article. "The effect as you move past them has the cumulative power of a rising flood, and they engulf you in the religious enthusiasm of Byzantine conviction."
After a visit, walk the ancient Byzantine walls that lead directly back to Sultanahmet. The stroll offers a rare glimpse into various neighborhoods. You can catch a taxi along the way, or just hop most any bus – they also head straight into Istanbul.