Celebrity Makeover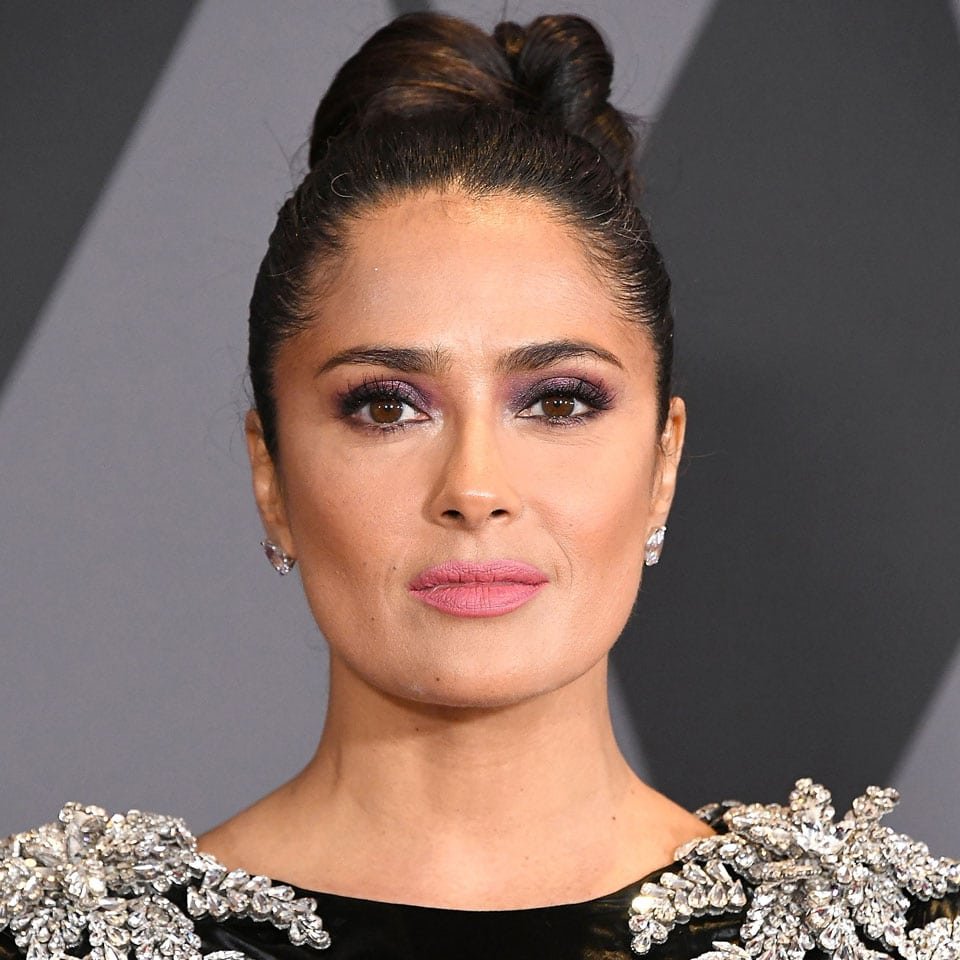 Get Shakira's Glowing Skin and Salma Hayek-Pinault's Sultry Eyes with Our Easy to Follow Tutorial
Every era has its style and beauty archetype. Women across the globe attempt to recreate their signature styles to the extent that there are surges of popularity and interest with each generation. Marilyn Monroe's red lips, Brigitte Bardot's cat eyeliner, Audrey Hepburn's pixie haircut and effortless elegance are instinctively associated with a decade's sensibilities, values, and ideals.
As the world becomes increasingly multi-cultural and appreciative of beauty in all colors, Shakira and Salma Hayek-Pinault have not only remained style icons through the years, they have shaped their own image and openly managed their careers on their terms. Two Latinas who share a proud Lebanese heritage, each with a visual aesthetic that has taken shape into something uniquely recognizable. Both possess a seemingly effortless yet polished image.
While the specifics may seem mysterious, we've solicited the help of international celebrity makeup artist and co-founder of Veil Cosmetics Sebastian Tardif to devise a simple step-by-step tutorial to Shakira's and Salma's makeup look and how to make it your own.
Tardif believes that much of their appeal lay in their mixed ethnic background (Latin, Middle Eastern, Caucasian) and that women of all backgrounds can see themselves in them. The fact that each can communicate in two or more languages enables them to further break down barriers.
Shakira
Tardif describes Shakira's natural makeup style as very approachable with hair that looks casual and not too fussy. Her wardrobe appears active and flexible due to her constant touring and dancing as seen in her videos and concerts.
The "sunset light glow" is what Tardif terms Shakira's radiant, lit-from-within complexion. He recommends prepping the skin with La Roche Posay Effaclar Pore-Refining Anti-Aging Serum mixed with Melanie Mills Hollywood Gleam Radiance in Rose Gold as a base to achieve that luminosity.
"Skin that is well hydrated and perfectly balanced, not shiny, not dry, just fresh is her signature." Sebastian Tardif
Next, he recommends using Veil Complexion Fix Concealer for spot correcting only (under eyes or blemishes). The natural effect is enhanced on lips and cheeks with a softly blended tint or stain in a coral color such as Guava from the Veil Velvet Lip & Cheek Palette.
To make her dark eyes pop, they are carefully lined with a dark brown eyeliner such as Bobbi Brown Rich Brown Eyeshadow mixed with a bit of water to accentuate the intensity on the upper lash line, using the excess to softly smudge the lower lash line. Tan or deeper skin tones can substitute with black eyeliner.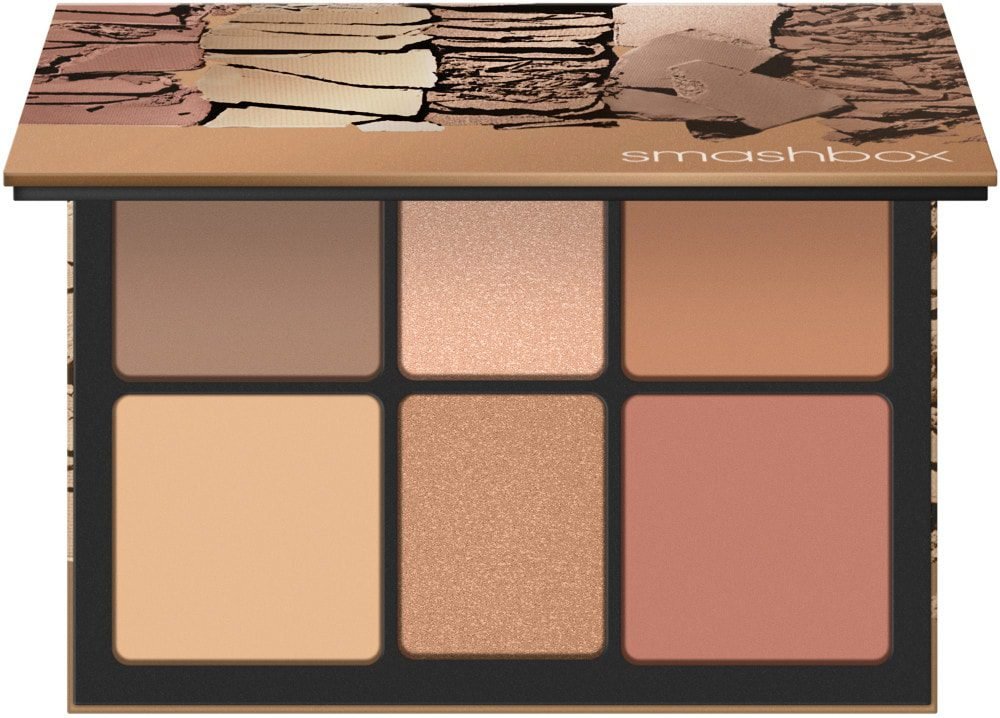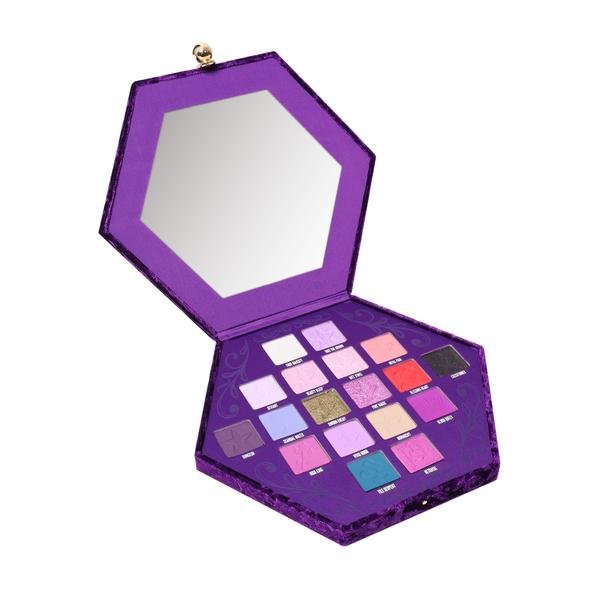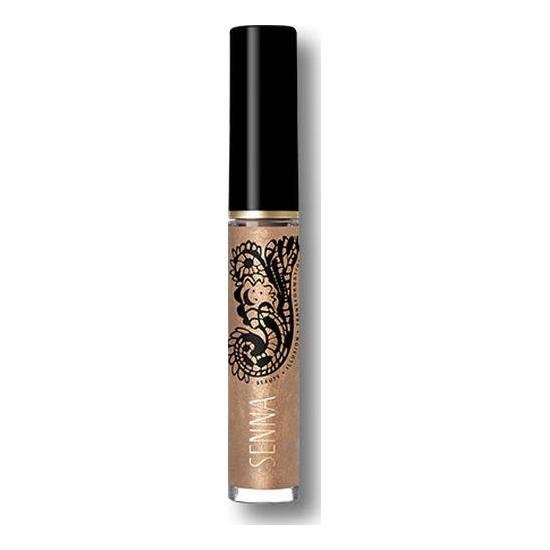 Eyebrows are simply brushed with a bit of brow gel. Try Senna Brow Fix. Complete the look with a black thickening mascara for extra volume on top and bottom lashes. Too Faced Better Than Sex Mascara is an excellent choice. Overall, this is a super easy look to reproduce no matter your skin tone and is especially appealing in the spring and summer for a more carefree look.
Salma Hayek-Pinault
"Salma's signature makeup style tends to be a bit more stylized and glamorous," Tardif observes. Married to one of the most influential men in the fashion industry, she is usually seen front row at every major fashion event and is consistently flawless on the red carpet.
For starters, says Tardif, you will need a buildable foundation with at least medium coverage. Veil Cosmetics Sunset Skin Foundation combined with Veil Automatte Mattifying Balm gives skin a velvety-soft look without appearing artificial. For cheeks, a soft pink blush such as Nars Orgasm applied to the apples of the cheeks blended with Smashbox Call Contour for the softly sculpted perfection for which she is known.
Salma's sultry eyes are the focal point starting with fully defined brows in a dark brown pencil or powder. "Her eye makeup is all about lifted glamour, with all the focus and pigment on the upper lash line and eyelid, nothing on the lower lash line," states Tardif.
Start with an ivory base color over the entire lid followed by a taupe-like transition color plus a dash of shimmer for brightness in the middle of the eyelid. Complete the effect with a thick eyeliner that is thinner at the inner corners and wider on the outer eye. For added drama, lightly smudge with the transition color on the outer corner. Check out Jeffree Star Blood Lust Palette for these color combinations or get a little creative by adding a bit more daring color, keeping in mind the overall look is timeless glamour.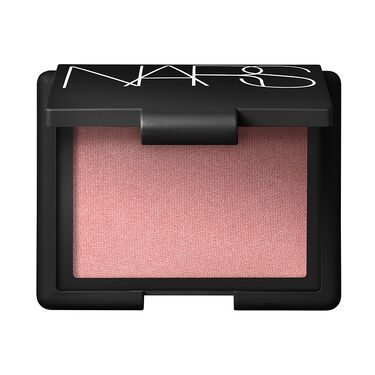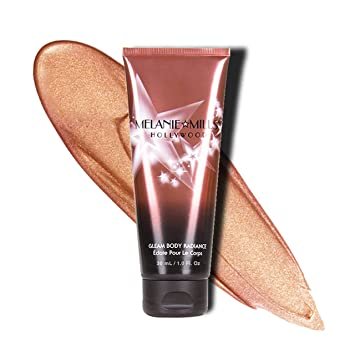 On the lips, a softly opaque semi-matte pink for definition, like Laura Mercier Velour Matte Lipstick in Light Pink.
If you have a paler complexion, be sure to keep the eyes as the focal point by using a softer blush and contour combo and a lighter shade of pink for lips. For deeper skin tones, bolder and richer eye shadows will work best paired with a nice soft glam pair of false lashes complemented by a nude brownish-pink lip color to keep it all in balance.
Acclaimed pro makeup artist Sébastien Tardif's work has taken him to New York, London, Los Angeles, Hong Kong, Tokyo and beyond. For more than 17 years, he has led innovation for many global luxury brands and has beautified celebrities including Naomi Campbell, Nelly Furtado, Jane Fonda, and Olivia Palermo. He has led makeup direction for more than 100 fashion week shows in New York and internationally, and his signature illuminated makeup has appeared in Vogue, Harper's Bazaar and Elle. He is the creator of Veil Cosmetics, renowned for its textural superiority and a cult favorite amongst beauty experts and professionals.