Here's How Using a Travel Advisor Could Improve Your Next Big Trip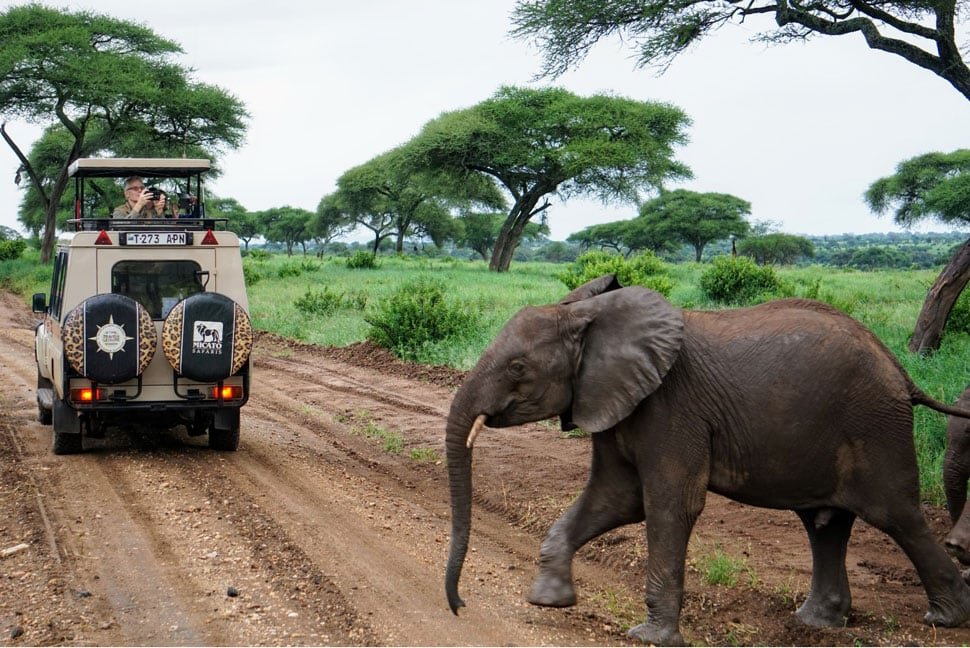 Photo credit: Micato Safaries
Before the proliferation of Internet access in our homes and via mobile devices, travel agents were the main portal to trip planning. They booked our hotels, rental cars, flights, and tours, often without a fee as they were paid commission on their sales. Their relationship with travel brands helped us secure perks like upgrades or free breakfast at hotels that we could not have found on our own given the larger purchasing power and pre-negotiated deals.
Today, the Internet has made it easier for many travelers to book their own hotel rooms and flights. With so much online travel content and user review advice available, travelers look to "the hive" of fellow travelers for recommendations rather than the advice experienced agents. This might make sense in some situations (like a quick business trip or weekend hotel stay), but wise travelers know that you cannot always trust what is published online. Would you rely on the advice of a stranger for your honeymoon or bucket list family vacation?
According to a BBC report, many travel companies can buy fake reviews online. Luckily, algorithms are making it easier to spot and mitigate this type of misleading behavior. But for some travelers, it may be too late if they trust everything they read on the Internet.
So, what is a curious traveler to do? Many people believe that travel agents are no longer as active as they once were or that they offer less value with online travel conglomerates luring away their customers.
The American Society of Travel Agents (ASTA) has been on a path to change that mentality, most recently voting to change its name to the American Society of Travel Advisors. The name change helps to reframe the benefits of modern-day travel advisors. Today's travel advisor no longer simply shuffles reservation papers for us, but instead seeks to connect travelers with the best resources that fit their specific needs. These days, it's all about customization rather than a one-size-fits-all approach.
Here's when to use a travel advisor
The intricacies of some destinations require detailed knowledge that only a specialist may have, which can make that expert opinion so valuable. These could include niche trips like safari vacations, multi-generational trips, adventure experiences like hiking the Grand Canyon or diving in the Great Barrier Reef, or exploring the wonders of St. Petersburg through the eyes of a local.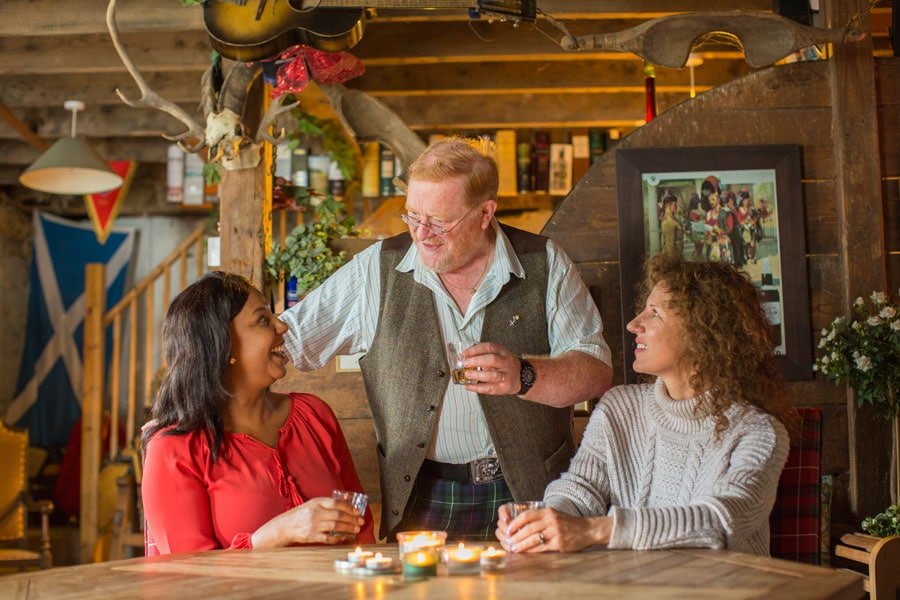 Photo credit: Brendan Vacations
Experienced advisors deliver distinctive benefits and key knowledge that can significantly improve your trip. While the ease of using the Internet to make a reservation is tempting, travel advisors caution against cursory price shopping, which can sometimes make web prices look cheaper. When you factor in the added benefits that some advisors offer, there may be little, if any, savings to book online. In fact, you may be losing valuable perks by trying to make reservations on your own and paying more in the long run.
Travel advisors build their reputations on the relationships they maintain with their contacts. They know that when their customers have a bad experience, it could reflect poorly on them. That's why many advisors often focus on specific niches so that they become experts in that area making it more likely they know the best providers. With the best contacts and most up-to-date knowledge of when and where to go, they help to assure a positive customer experience in that travel segment. On top of that, they can also unravel the sometimes-confusing process of applying for international visas or travel permits.
Usually, travel advisors make most of their money from commissions rather than any additional fees you pay as a traveler. Still, some may charge modest service fees depending on the type of trip, but they are often outweighed by the travel benefits they can help secure (think: hotel or cruise cabin upgrades, free breakfast, airport transfers, or dining and spa credits). These are things a good travel advisor can negotiate with their contacts thanks to the volume of business they often do with them.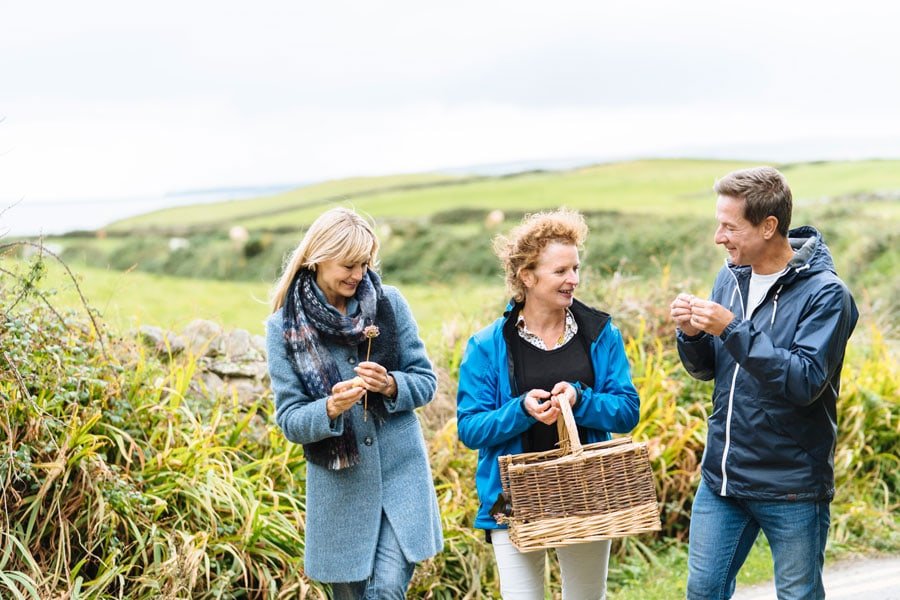 Photo credit: Brendan Vacations
On these important trips, you don't want to rely on a few computer keystrokes to navigate the direction of your entire trip. Expert advice is what can make a good trip an extraordinary one.
Advisors are "in the know" with what they are selling and are briefed regularly on the destinations they represent. For example, online reviews are of little use after a hurricane pummels a Caribbean island or a global pandemic upends international border restrictions. Travel advisors stay on top of their products on a daily basis and know what to recommend in real time.
The best advisors have traveled to these destinations and put their name on the line with their recommendations. Travel advisor Becca Hensley is a widely published travel writer that has covered luxury destinations around the world for years. She spends time meeting hoteliers and seeing first-hand what her readers and clients can experience when they travel.
"My work as a travel journalist has led to unique connections across the globe, such as my recent experience with Elewana Collection's SkySafari, where the same pilot and private plane transported me to three different Kenyan lodges in the bush," says Hensley. "I'm confident my clients will receive VIP access and attention to special requests thanks to the various relationships I have made with general managers and marketing contacts."
Photo credit: Micato Safaries
Travel specialists can unlock unique experiences
Advisors, whether independent or part of a larger agency, and destination experts are dialed into the type of trips they book for clients and know on-the-ground operators personally. This allows them to customize the experience far more than any online portal can provide.
TravelLocal.com is a hub of destination experts that specialize in niche travel around the world. They provide advice for visiting places that are sometimes off the beaten path. The site connects travelers with local tour operators while also focusing on experiences that directly support local communities. As a result, travelers gain access to things that are not easily booked anywhere else. For example, in Bhutan, it can organize a lunch at a local family farmhouse for a peek into daily countryside life or a conversation with a local priest to understand Buddhist traditions.
Making a reservation with Travel Local involves online or phone conversations so that the trip is tailored to what a traveler wants. Among the experiences it can offer are private guided bike tours around Angkor Wat in Cambodia and chimpanzee habituation experiences in Uganda.
Destination experts at Brendan Vacations specialize in visits to Scotland and Ireland including popular, multi-generational family trips for those that want to trace their lineage (among many other things). The company can craft visits to the towns and resources applicable for their journey. These bespoke tours connect people with local guides in every stop of the way.
As part of its "Be My Guest" program, Brendan Vacations can coordinate other unique events like lavish private dinners in a castle or home-cooked meals with an Irish family in the County Wicklow countryside; it all comes down to what the client wants.
And in the age of social distancing, many travelers may prefer to stay within their own "travel bubble" under the guidance of a local to show them the way. Using a guided vacation expert assures travelers are in control of the experience while also leaning on locals for advice in a way that they could not easily do if booking a trip online themselves.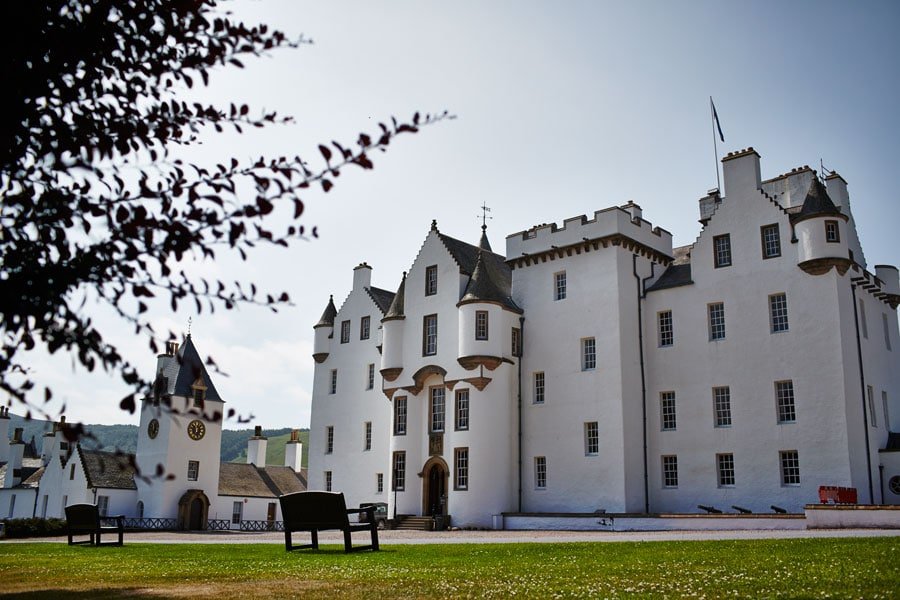 Photo credit: Brendan Vacations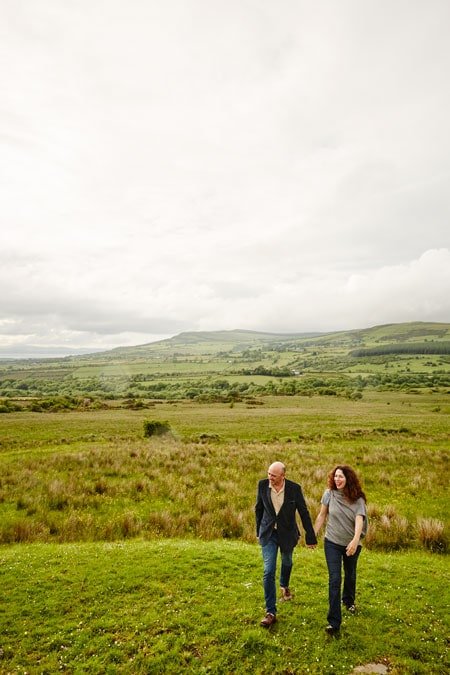 Photo credit: Brendan Vacations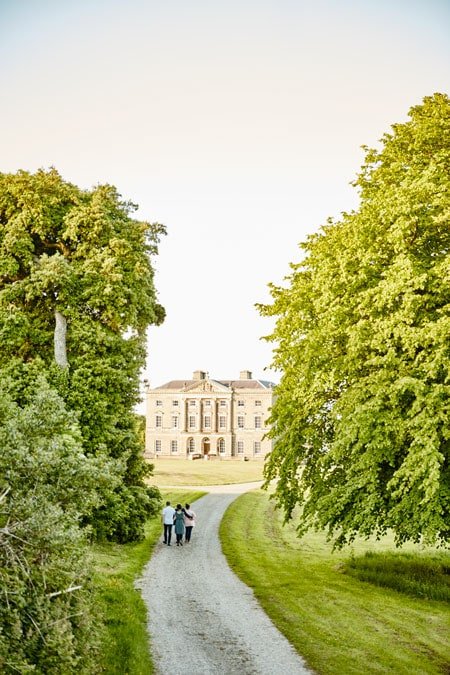 Photo credit: Brendan Vacations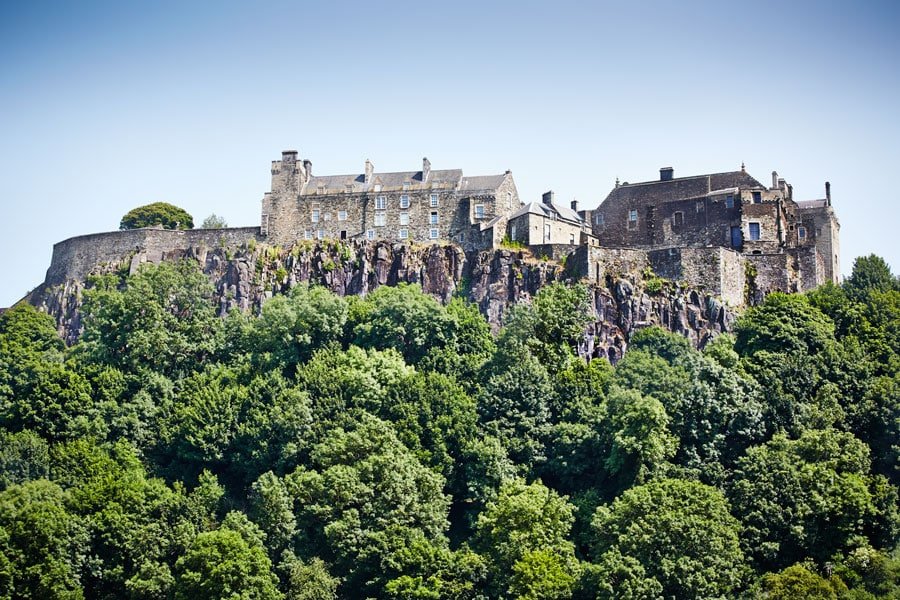 Photo credit: Brendan Vacations
Travel advisors in the age of Covid-19
The effects of Covid-19 on the travel industry have proven the benefits of working with a good advisor. Many travelers were left hanging when online agencies like Orbitz and Expedia took hours, days, weeks, and months to respond to consumer trip change and refund requests. To be fair, the deluge of requests was overwhelming, but when you are a number in a global queue, that's what happens.
A travel advisor can go to bat for you and make adjustments to your travel plans or negotiate for a refund on your behalf. They do the work for you.
Firebird Tours, a specialized agency that organizes custom visits to Europe (including unique Trans-Siberian, Caucasus and Baltic tours), says it launched into full response mode at the start of the pandemic by helping to reschedule or cancel trips when the pandemic hit.
"We modified our cancelation terms to best help our travelers," says Ivan Shirokov, COO of Firebird/Triptile.com. "We launched an option for 70% cash refund and 30% vouchers for all customers who had already paid for their trips to use in the future for any destination that we offer. Others chose to reschedule trip to future dates without any fees. Most of the travelers chose to reschedule their trips for future dates because they want to travel once borders reopen and flights resume."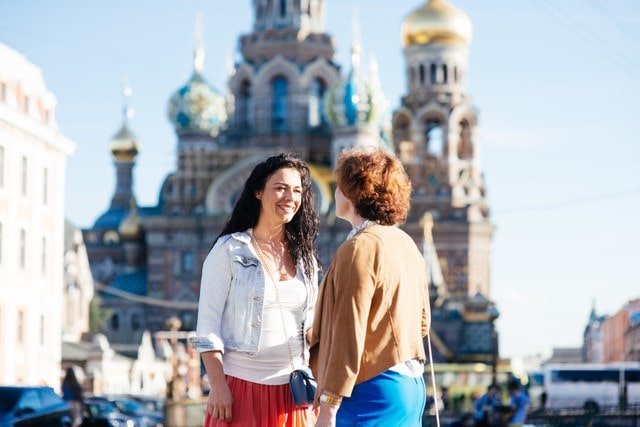 Photo credit: Fierbird Tours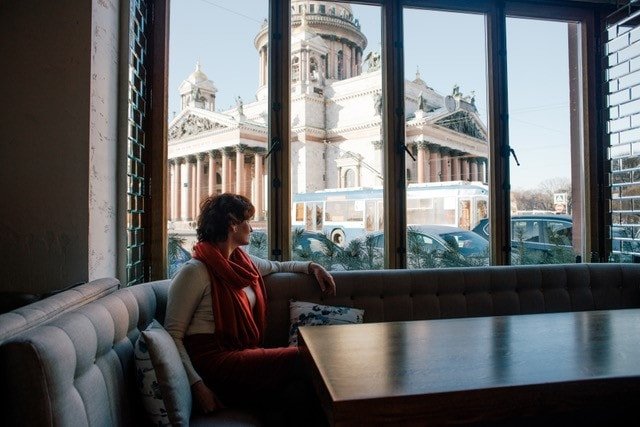 Photo credit: Fierbird Tours
Dennis Pinto, managing director for Kenya-based Micato Safaris, says they are adapting their cancelation and change policies based upon the travel decisions his customers make. Some opted to cancel although most postponed their safaris without additional fee. Micato is known for the bespoke safari itineraries that it can put together, which during a global pandemic can represent the ideal social distancing type of vacation.
The global pandemic aside, any time that travel issues arise, an advisor can assist whether it's handling flight delays or mediating price disputes. Travel advisors deliver more than knowledge and service; they offer access to bonus perks and eclectic experiences that travelers cannot book on their own without having the same local contacts. Even better, they deliver the peace of mind that when you need someone to help, you won't be stuck "on hold" for days.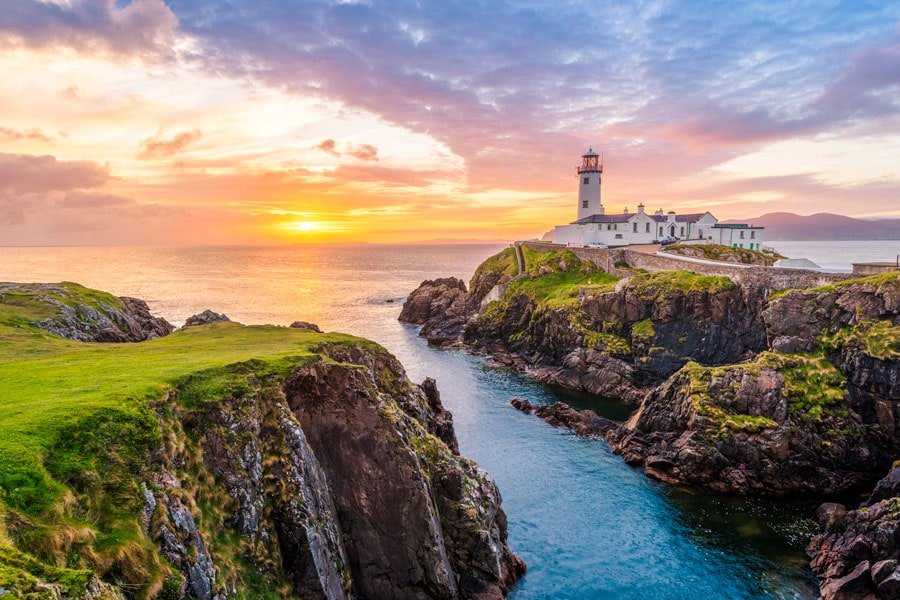 Photo credit: Brendan Vacations