Beyond Be-leaf
Spring is Here and (Tea) Leaves are in Bloom at Chado Tea Room.
While there is something wonderfully decadent about lavish high tea services at a five-star hotel, Chado Tea Room's locations across Los Angeles have brought the high tea experience down to Earth in their home-like settings while offering an amazing selection of 300 teas from around the globe for home use. It is also known for staffing tea experts who can help aficionados and casual drinkers alike pick their favorites.
"The two teas that we highlight in our stores with the best health benefits are our Kenyan Purple Tea, which is grown organically and contains the same properties as blueberries," details Bianca Shah, Chado's chief marketing officer. "You'll find anthocyanin in this tea, which research has suggested helps fend off heart disease and cancer. Another great tea is a Pu-erh, a fermented Chinese black tea that is great for digestion and has been shown to lower blood sugar and boost immunity.
For three decades, Chado has introduced thousands of customers to its stores and websites new ways to take in teas' nutritional benefits while addressing their ever-expanding taste for something new. In that spirit, it is rolling out a new portfolio of turmeric tea blends, which blend immunity boosting, inflammation-fighting herbs with calming rooibos and chai and warm, relaxing spices like cardamom and clove.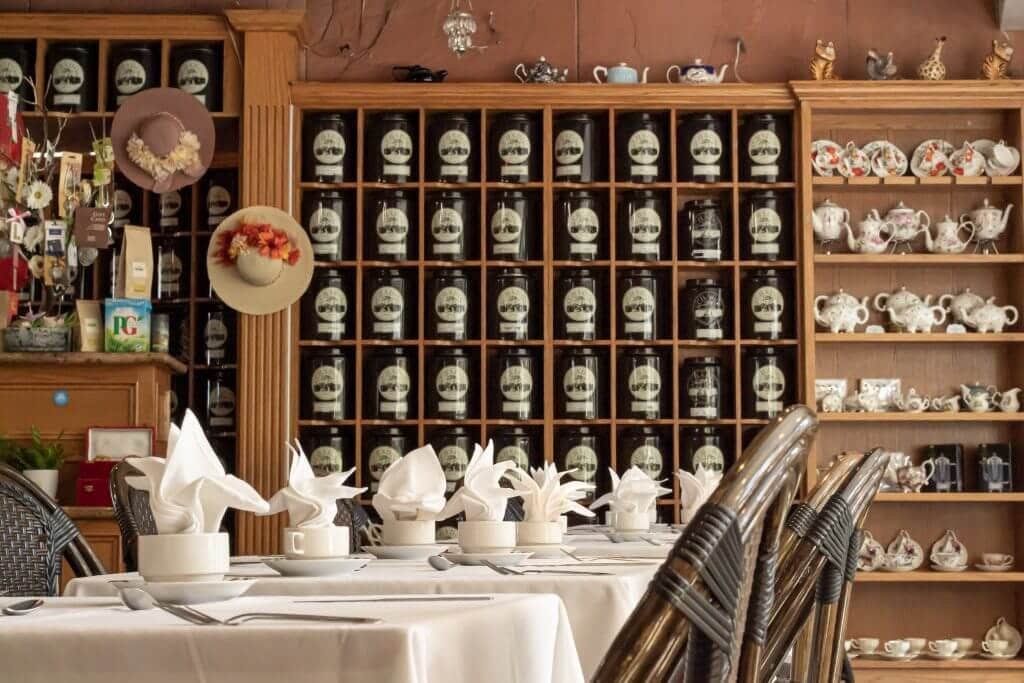 "When purchasing tea, we always recommend buying loose leaf as it almost always guarantees a fresher and tastier cup," Shah says on protecting your leafy investment and presenting it at home in its best light. "While we are not opposed to tea bags, you are guaranteed a great cup of tea when you brew the leaves whole. The tea that goes into a tea bag, on the other hand, is cut differently, which makes for a more astringent cuppa. We also recommend storing your tea in a dark airtight container. When light or air touches the tea, it will begin to lose its freshness.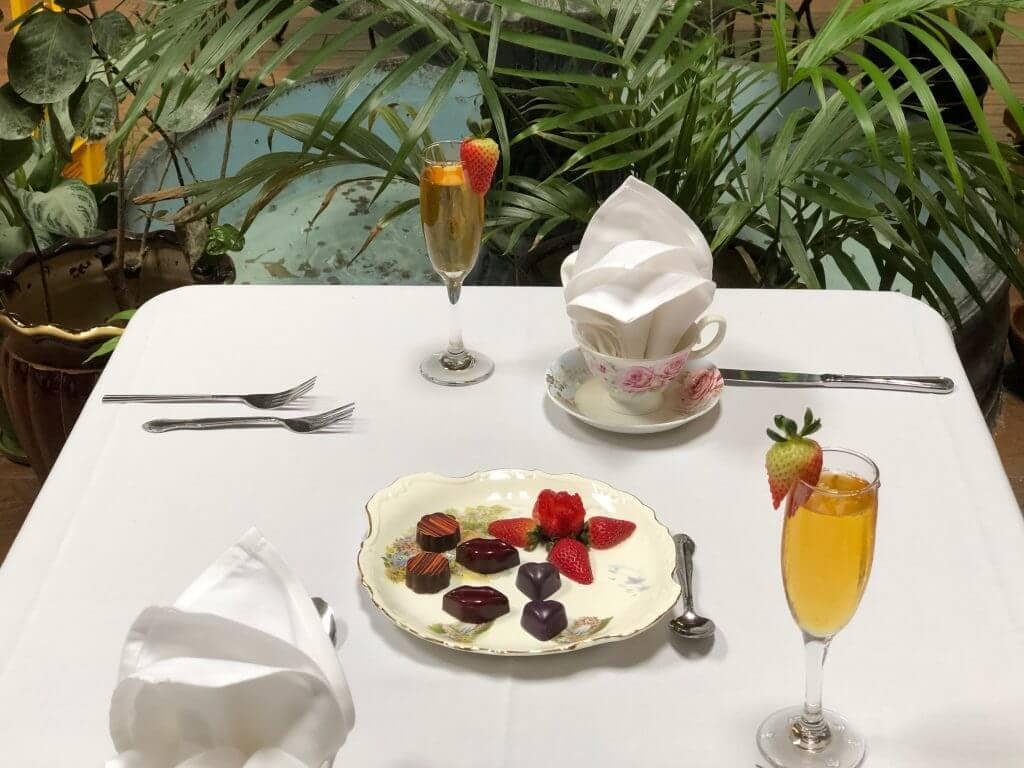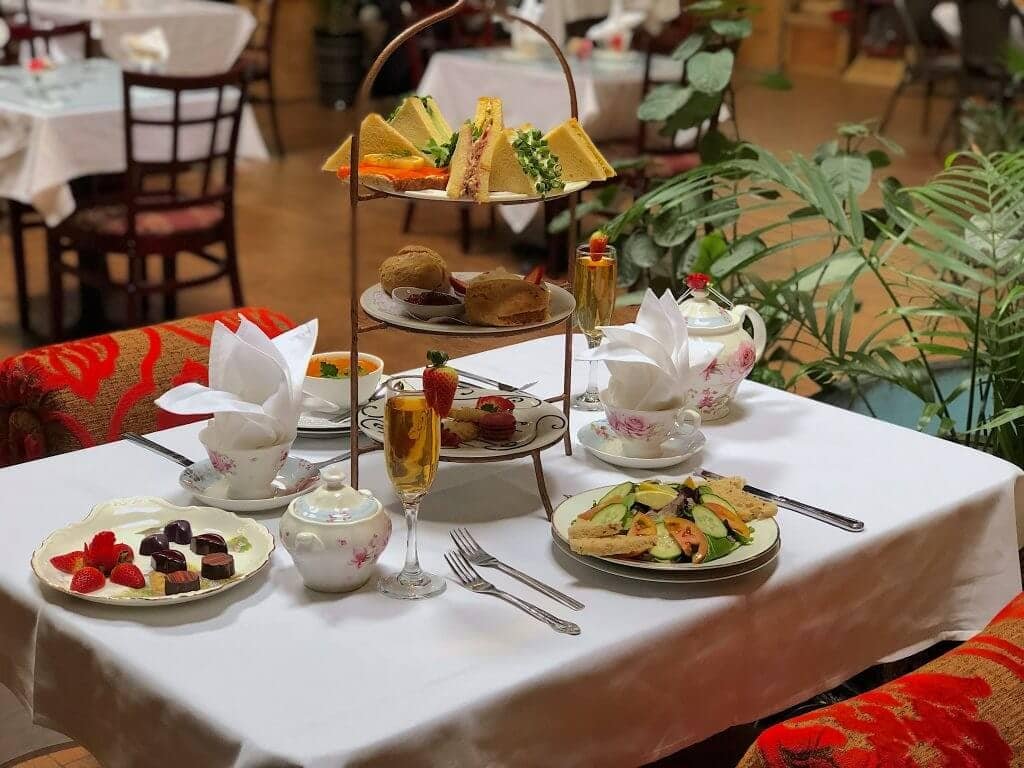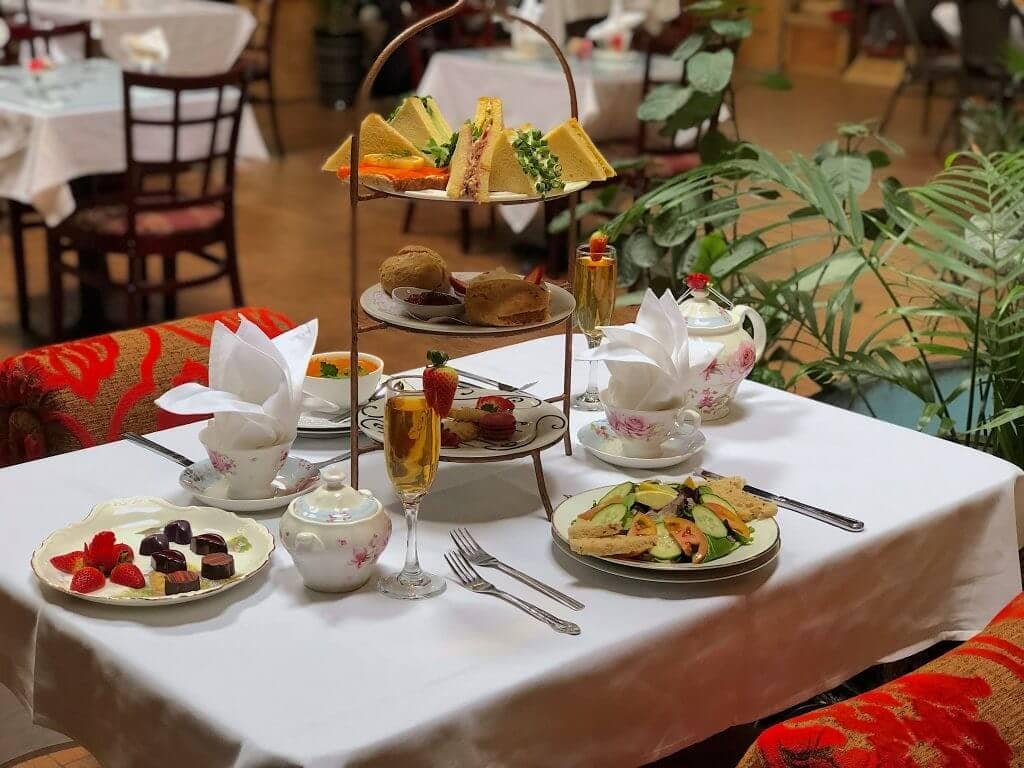 Shah adds that a Chado afternoon tea kit is in the works that will set tea lovers up with all of the necessary essentials for an at-home tea party. While the tearooms are closed, the online store will present Chado's teas in such a way that will enable teetotalers to find new favorites even without sampling. She then explains that as tea and wine are both naturally cultivated products, the best of them benefit from the terroir—the soils they are grown in—and you can put together your own tasting session with different teas along with cheeses and chocolate that highlight different flavors and aromas.
"When entertaining at home, we have a few tips to make your own personal tearoom experience extra special," Shah says.
Royal-tea at Home
Tips to transform your kitchen or living room into a sip-perb tearoom.
 Doily lined plates for serving: While we know they're old fashioned, it's the details that count!
Uniform silverware: Try to coordinate your accessories to match one another. It sets the aesthetic for the meal.
Centerpieces! Your centerpiece can be anything from a bouquet of flowers to a pot of blooming tea served in a clear teapot to showcase the tea blooming.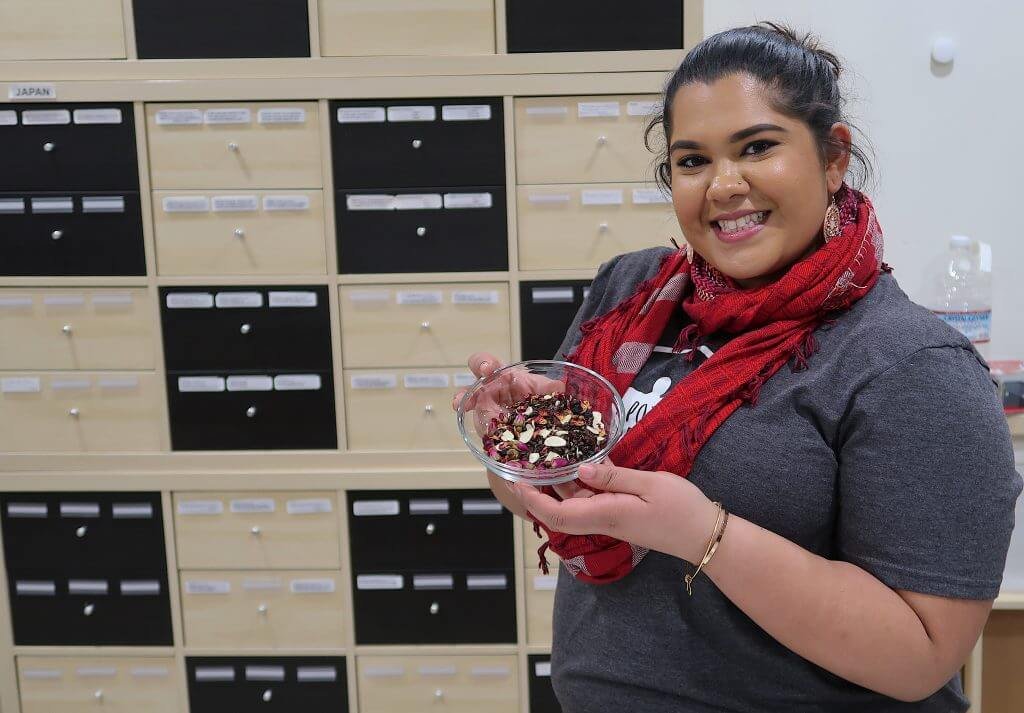 Perfect Pairs
Bianca Shah's tips on what food partners with teas from the new Chado turmeric collection.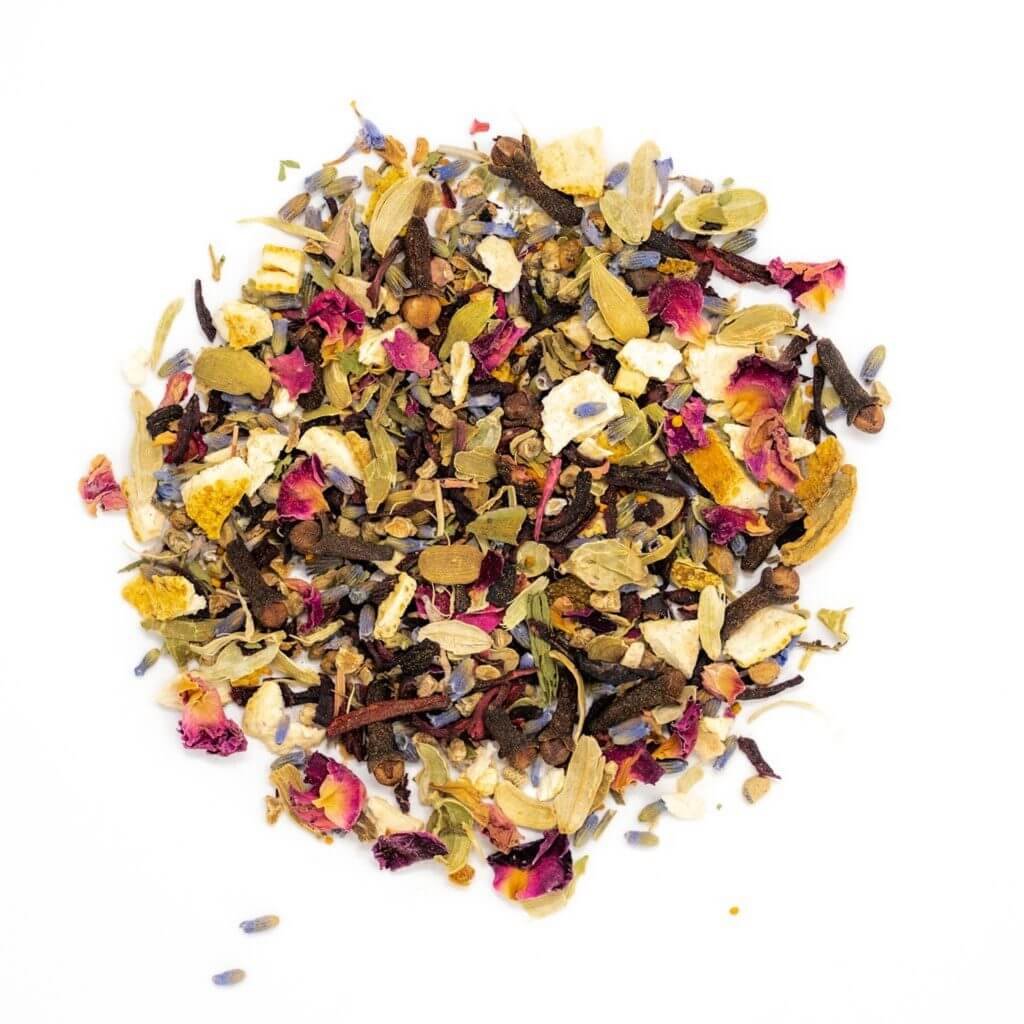 Organic Turmeric Comfort – Organic honeybush, organic rooibos, organic turmeric, organic cinnamon, organic pepper whole, organic ginger c/s, and honey bee pollen.
Pairing suggestions: This slightly spicy tea pairs well with curry dishes and spicy lamb or beef.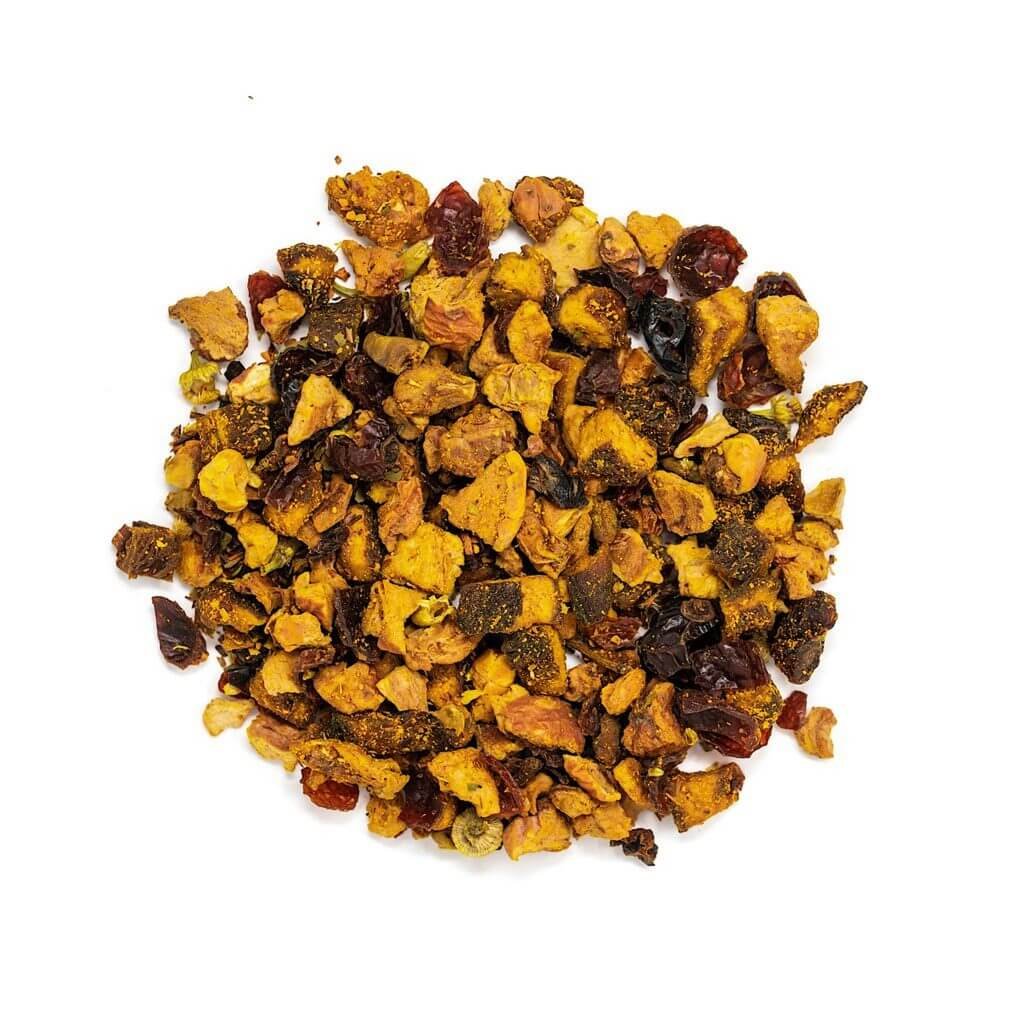 Organic Mariposa Garden – Organic crushed cardamom, organic orange peel, organic turmeric, organic hibiscus, organic rose petal, organic clove whole, organic lavender, organic Stevia leaf.
Pairing suggestions: Sweet and tangy tea pair with spicy and salty foods, chicken fajitas or spicy barbecue.
Organic Turmeric Truffle — Organic Orange peel, organic cacao nibs, organic pu erh, organic turmeric, organic pepper whole, nat chocolate flavor, natural blood orange flavor.
Pairing suggestions: Chocolate cake, carrot cake or scones.
Organic Turmeric Zest – Organic hibiscus, organic rooibos, organic turmeric, organic orange peel, organic rosehips, blue cornflower, Nat blood orange and orange, vanilla, and lemon flavor. 
Pairing suggestions: Pasta with cream sauce or grilled salmon. Can also be paired with something sweet like baklava, with its honey notes. 
Organic Peach Turmeric Nectar – Diced apple, peaches c/s, rose hips c/s, Turmeric, rooibos, chamomile, lemon myrtle, peach flavor, passion fruit flavor. 
Pairing suggestions: Light white fish, vegetables, chicken dish, or something creamy and sweet like cheesecake.